The £10 Million Horse Heist
The unsolved case of the kidnapping of Shergar The Racehorse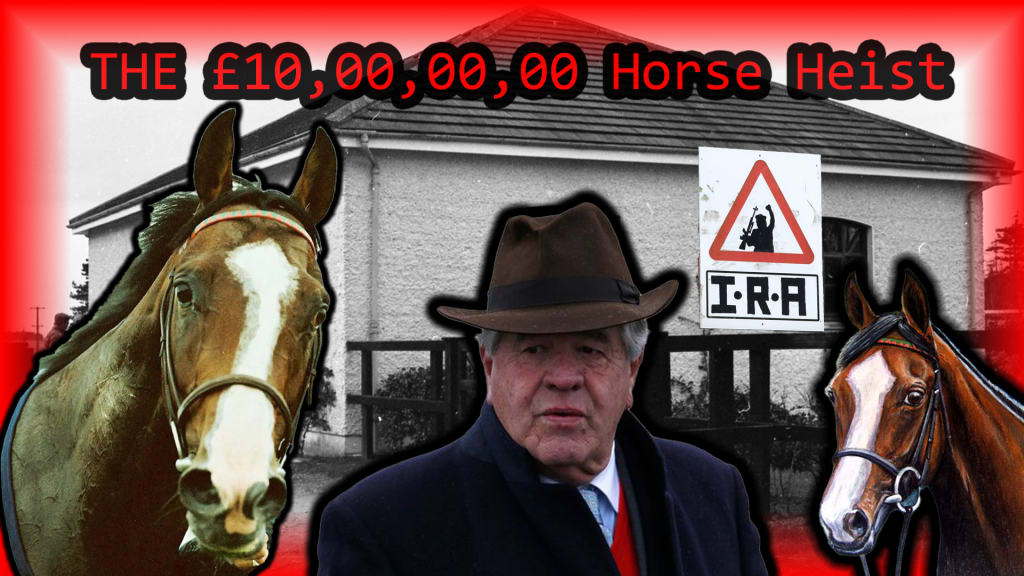 In 1983, a kidnap worth £10 million hit the headlines in Ireland but was never solved. This is the case of Shergar the racehorse.
In 1981, Shergar the thoroughbred racehorse, was considered to be the best there ever was. With a total of 6 races, he won 5 with the sixth resulting in a draw. Shergar was owned by HRH The Aga Khan which from my understanding is a company owned by the spiritual leader of the Shia Islam community, Aga Khan IV, who was granted the title of "his highness" from queen Elizabeth the 2nd upon the death of his grandfather Aga Khan III. He is considered to have a net worth of around £11 billion. Shergar's trainer was Sir Michael Ronald Stout who was knighted in the 1998 Birthday Honours for promotion of sports tourism in Barbados. He was the only trainer in the 20th century to win an English Classic in 5 successive seasons and has been champion trainer 10 times.
In 1983, Shergar retired from being a racehorse and was destined for the Ballymany Stud in County Kildare shortly after his last victory. The public was so interested in Shergar that when he arrived back in his home country of Ireland for retirement that news cameras were at the airport awaiting his arrival in Dublin Airport.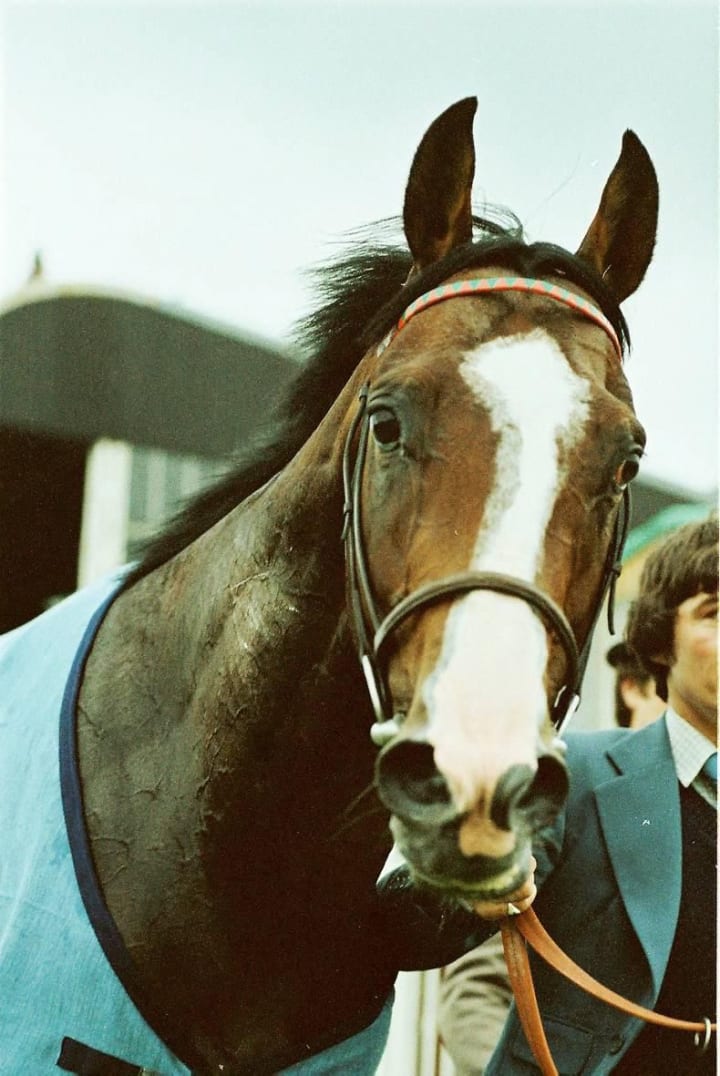 Aga Khan at this time was not the only owner of the horse anymore. Due to Shergar's worth being syndicated for £10 million Aga Khan had sold off some of the 40 shares to bloodstock interests from 9 different countries only keeping 6 for himself. Every shareholder then had the option each breeding season to nominate a mare to either be covered or selling that option on to someone else. This meant that the stud fee for Shergar was around £60,000-£80,000.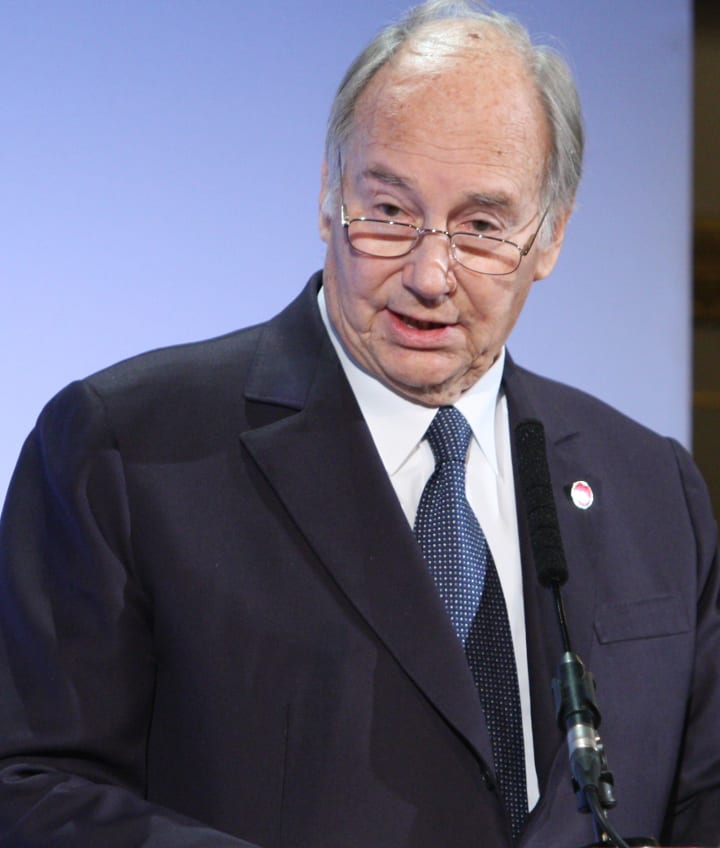 On the 9th of February 1983, four armed men arrived on the stud farm at around 8:30pm. Jim Fitzgerald, the stud head groom who lived close by, was relaxing with his wife and 5 kids, when two armed men forced their way into the house. They led his wife and kids into one of the rooms and locked the door. They made Mr. Fitzgerald escort them across the road and show them the stall that Shergar was staying in. Once he pointed out the right one, they blindfolded him, backed up a van to Shergar's stall and both the horse and groom were put inside. A couple hours later, Jim Fitzgerald was released unharmed near Dublin with a message from the kidnappers:
"We want £2million if you want to see the horse in one piece."
Mr Fitzgerald was released around 12:30 am but did not go to the police until 5am. He was told not to get the police involved by the robbers and he said he was frightened as to what would happen if he did. A line of communication was opened between Aga Khan's Paris office and one of the kidnappers who called himself "King Neptune". When proof of life was asked for, a polaroid picture was delivered to a Dublin hotel of Shergar's head next to an in-date newspaper however it was uncertain by the photo whether or not he was alive at this time. The media onslaught that followed was extravagant.
Police investigated both sides of the border in Ireland in a nation-wide manhunt to find Shergar. The thoroughbred was very distinctive in the way he looked so they were certain they knew if they had come across him. He had a white spot on his face/nose and white socks on all four legs. Police believed he was being kept in an isolated spot which is why there were no public sightings of him.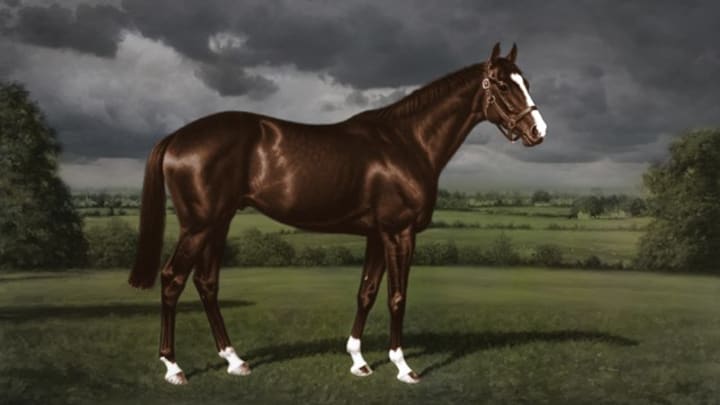 The security of the recently retired racehorse was sincerely lacklustre. The staff assigned to look after Shergar were not in his stable when he was taken, there were no guards at the gate that led to him and it was unlocked. There was a sign that said "Please close the gate" police revealed the four men did just that after they had got their target. Chief Superintendent James Murphy said:
"It was unbelievably easy. Security was very lax." He appealed to the gang of robbers: "I do not believe any ransom will be paid. And I will say that police will block any attempt to pay a ransom."
Investigating officers revealed that they could be common criminals or linked with subversive groups. They were not even certain what accents they spoke with as Mr Fitzgerald and his family was too shaken up to confirm any considerable details on them. With no leads, the police even recruited psychics in attempt to come up with something but again, was unsuccessful.
Shergar's trainer went to the media not long after finding out and attempted to appeal to the gang himself. Michael Stoute who trained Shergar to win 2 derbies said:
"For god's sake, don't hurt him. He was the best I ever had."
The horse was only insured for £4million, a fraction of what he was actually worth, as it was up to each shareholder in the syndicate to insure their own share. This meant that a lot of people would suffer huge losses if any harm came to Shergar. So, an insurance scam was out of the picture.
The leading theory was that members of the IRA stole him as they were losing money and needed a quick, sure-fire way to raise funds for fire-arms. A former IRA member, turned super grass, Sean O'Callaghan claimed that Shergar was actually hurt during the kidnapping and they were unable to release him so they shot and buried him. A jailed IRA informant had previously claimed that his body lies in a bog at Aughnasheelin, County Leitrim. Another former IRA member who wished to keep his identity a secret said:
"There was blood everywhere and the horse even slipped on his own blood. There was lots of cussing and swearing because the horse wouldn't die. It was a very bloody death."
The IRA has never officially claimed responsibility.
On April 13th 2000, the police in Ireland were going to interview a County Kerry councillor who claimed they found the head of deceased Shergar. Tommy Foley stated that he found the skull with two bullet holes in it the week before on the Saturday during an annual clean up of the glen outside the West Ireland town. He said:
"There were two bullet holes in the head and it was definitely a racehorses head. I was there with the farmers son and he said it was no ordinary horse. The remains were hidden in a sack at the bottom of a ditch. We decided to go to the extreme end of the glen this year where there was a lot of dumping taking place. It's just three miles from Tralee and it would be a place where you would conceal the remains unseen for years. There is a possibility it was him as where Shergar was abducted there was a Kerry connection."
There is no confirmation whether or not the head actually belonged to Shergar.
Since Shergar's abduction, the talk from the public has come to a halt. Guy Williams, Ireland's leading racing historian said:
"I think the reluctance to talk about Shergar is part of an ongoing national shame that such a thing could happen in Ireland, "the home of the horse."
About the Creator
I like to write about true crime and do small investigations. I also write fiction sometimes
Reader insights
Be the first to share your insights about this piece.
Add your insights