'Searching' Is a Well-Directed Crime Thriller Complete with Suspense and Twists
No spoilers!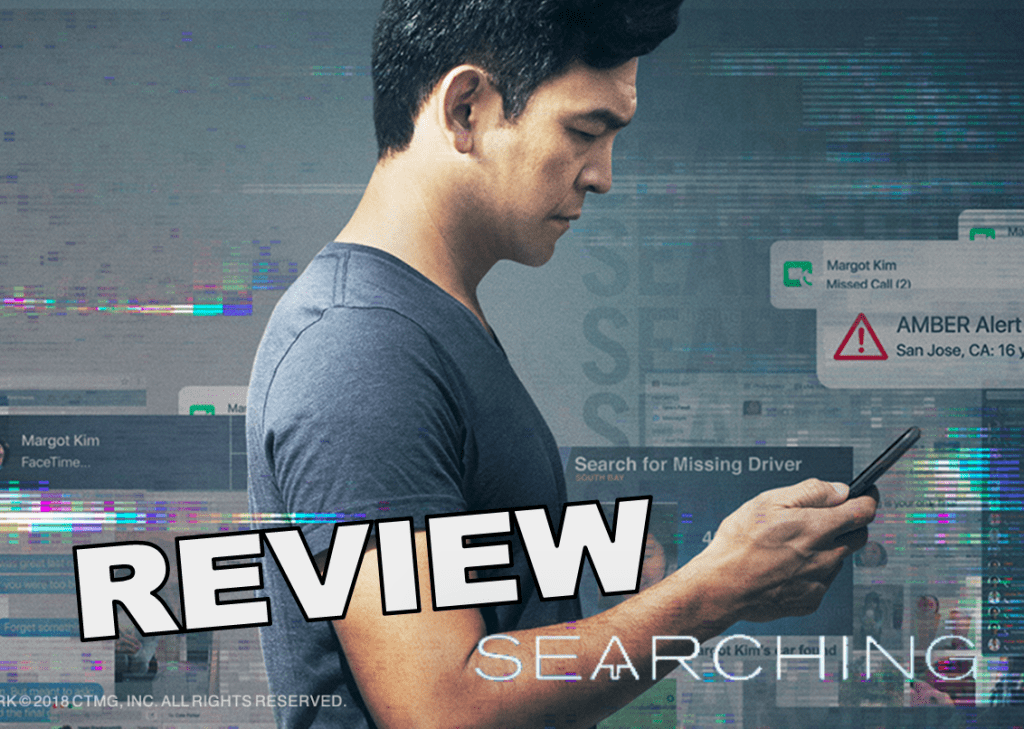 I've recently been writing my reviews using my made-up WASDO criteria in a vain attempt to give my film reviews some structure. But I've decided to stop doing that and just write this review from Searching off the top of my head.
Searching is a crime thriller written by Aneesh Chaganty and Sev Ohanian, and directed by Chaganty. The film follows a man named David Kim (John Cho) who must work with the police to find his missing 15-year-old daughter (Michelle La).
The film is told completely through phone and computer screens, and is the first mainstream Hollywood thriller to have an Asian-American actor in the lead role.
One thing to note is that this movie didn't look like it was trying to pander to Asians or Asian-Americans. The characters aren't defined by their race, and the same story could have been told with actors of any race playing the characters, but it was done with Asian-Americans, which I respect.
So, the first thing to note is the film's unique style. As I said, everything in this story is told through a phone or computer screen, and I have gotta give it to Chaganty for being able to do that.
It's hard enough to tell a good story, in my opinion. But to do the entire thing from the perspective of a screen sounds like hell. And Chaganty made it work. He made a movie that not only had a riveting story, but everything could be told in ingenious ways instead of the simple "two people talking in a room" format.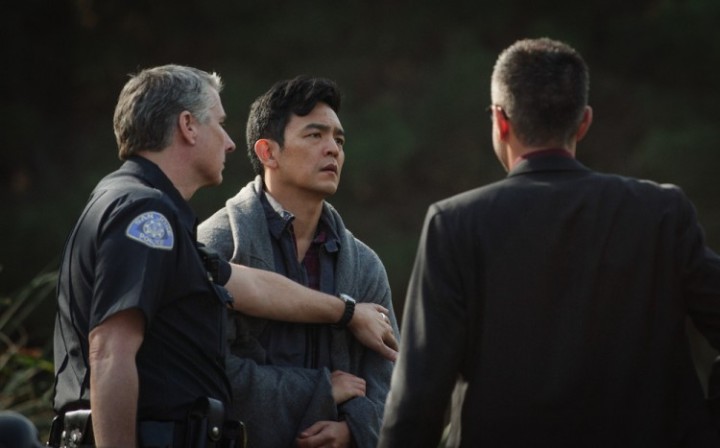 You usually see David when he's Facetiming on his computer or phone, and the characters are all seen through webcams. Given how David has to conduct most of his investigation through a laptop, this is a very smart way of telling us a story.
The first few minutes of this movie are a lot like the opening montage in Up. Except, in this film, it shows a young girl, Margot, slowly growing up, with her parents filming her as she grows and matures into a teenager.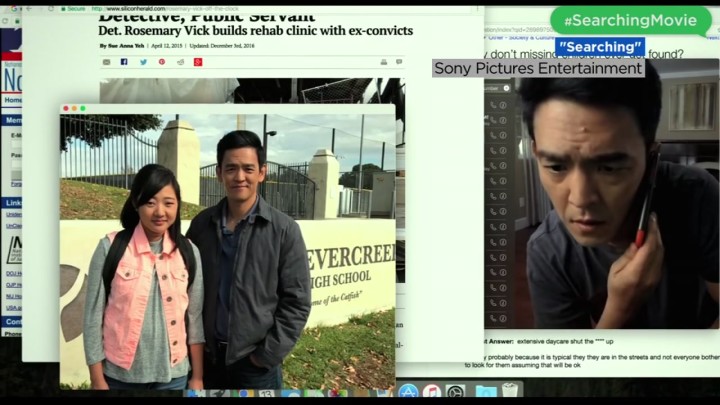 Pretty soon in the movie, Margot mysteriously vanishes, not answering her phone or responding to her texts. When David discovers this, he must work with Detective Rosemary Vick (Debra Messing) to discover what happened to her.
There's a lot I want to talk about, so let's start with the writing. The writing is fantastic. In every scene, the dialogue is perfect, and it's just a very solid mystery that slowly and brilliantly gets uncovered as the film progresses.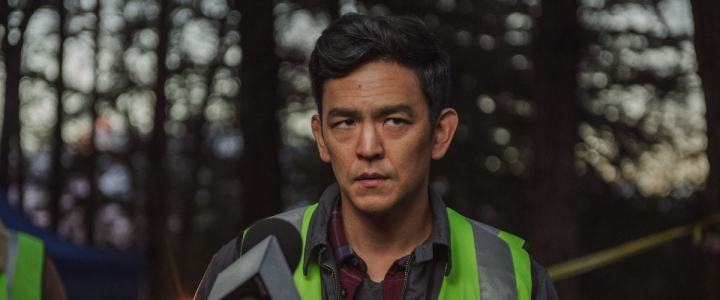 Searching was able to keep me on the edge of my seat throughout the whole movie. I felt my heart pounding out of my chest, as each new mystery and twist was revealed to the audience, and the ending was amazing.
At the end of the film, everything sort of comes together and every question we had gets answered in a twist that was extremely well-crafted.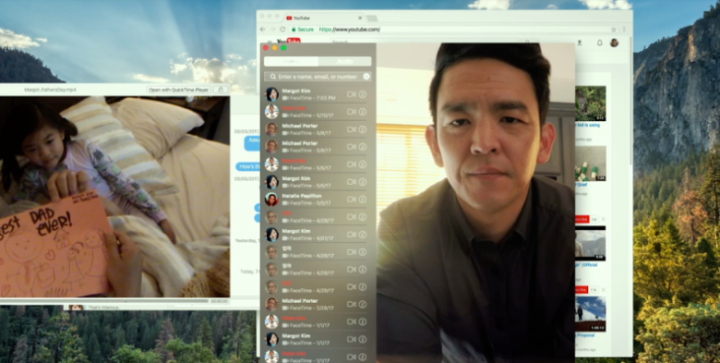 I've already talked about the film's fantastic, unconventional directing style. So, let's talk about the acting. John Cho was FANTASTIC in this movie.
He had established himself as a comedic actor in the well-known Harold & Kumar franchise, and this movie REALLY showed how good of a dramatic actor he can be. He played the role of a father in the middle of a huge crisis AMAZINGLY, and he gets us to feel for his character.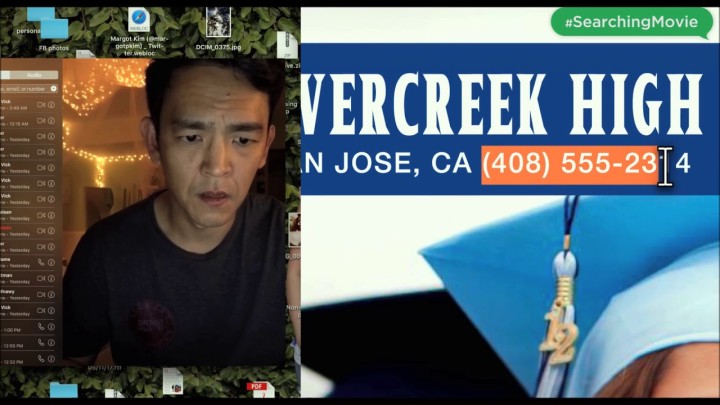 The soundtrack was nothing exceptional, especially compared to the fantastic soundtracks of films released earlier this year, such as The Commuter and Mission: Impossible – Fallout. But it kept me on edge, and it was okay. There isn't that much music in the film, though, which kept the film grounded in realism and suspense.
Looking back at the movie, I feel like I should've seen the twist coming, but it was a REALLY well-done twist with the perfect amount of foreshadowing to not make it obvious, but end up making a lot of sense at the end of it.
Overall, I REALLY liked this movie. The mystery and suspense were extremely well-done, everything was told perfectly through screens, and it's an insanely good movie which I highly recommend if you like dark thrillers with crime and mystery.
This is a movie that will keep you guessing throughout the whole thing, to the very last minute. For me, there were no points in the film where I felt bored by the story. I was really invested into the plot, and excited about what was to come next.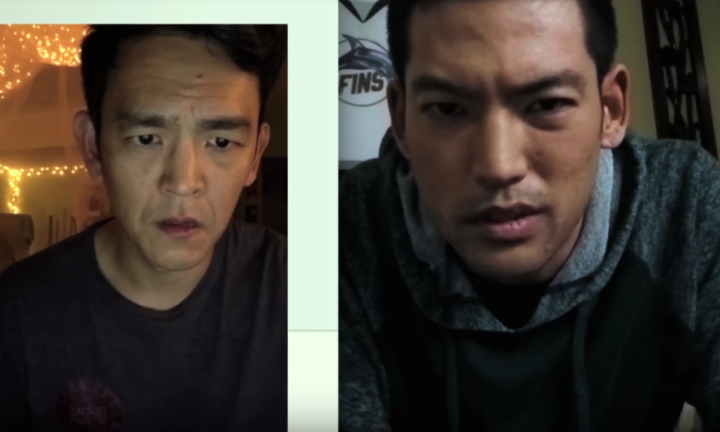 If you ask me, Aneesh Chaganty has a bright future as a filmmaker. This guy knows how to tell a story and tell it right, and the way Searching, in particular, was told, is just really good.
So, I'm Jonathan Sim, and I give this movie a 9/10. I hope you enjoyed the review and I hope I get you to watch it.
Rating: PG-13 for language, brief drug usage, two crude sexual references, and brief violence
movie review