Sally Horner's Unsettling Kidnapping And Captivity, Which Probably Inspired "Lolita"
Sally Horner, who was 11 years old at the time, was abducted and held hostage for 21 months by a pedophile in 1948.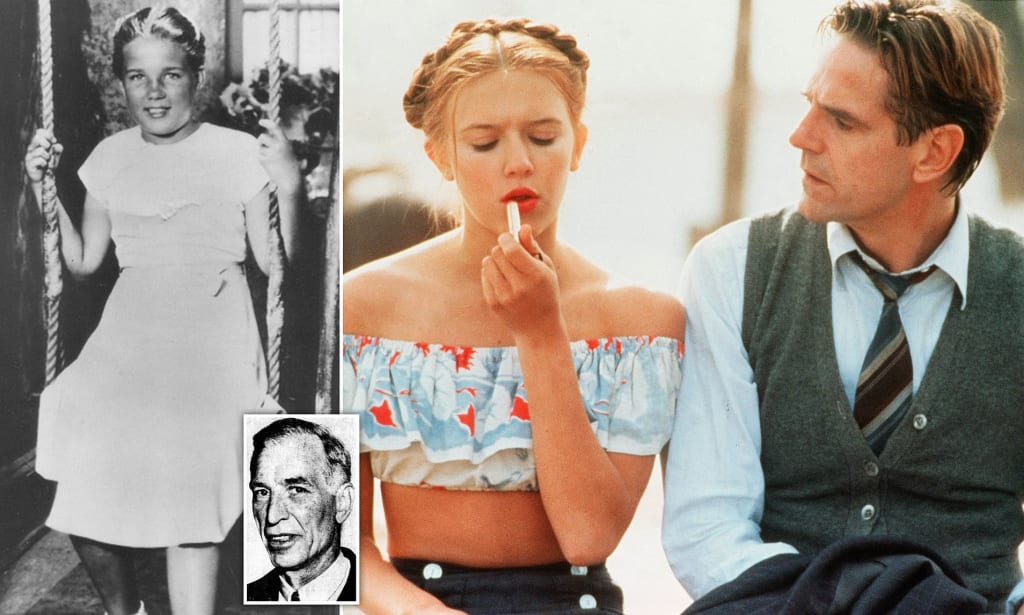 Concerns about what constitutes inappropriate behavior with minors have been highlighted by recent events. Nonetheless, it cannot be denied that the pedophilia plotline of the 1955 book Lolita was not a fresh idea. Author Vladimir Nabokov conducted extensive research before penning what is usually regarded as the most compelling and skillfully written study of perversion of the 20th century.
One of these sources was Sally Horner, the "genuine" Lolita, who was abducted in 1948. The 11-year-old girl in Camden, New Jersey was persuaded by several schoolmates to take a notepad from the neighborhood Woolworth's, which was only worth a cent at the time. Because they are real, the series of events that transpired is more terrifying than the fictional work.
Sally was approached by a middle-aged man who claimed to be an FBI agent and had the stolen notebook in his possession. She was in jeopardy because he had observed her commit a crime. The actual person was convicted rapist Frank La Salle. He fabricated a story about the law to scare her, and the innocent young woman had no reason to question his alleged authority.
He released her, but only temporarily.
Horner was happy to avoid being arrested. Not to mention her older sister, who was expecting, she didn't want to hurt her widowed mother. Although she was eager to meet her new niece or nephew, she didn't want to burden her struggling family.
La Salle was secretly looking into the girl's school while she believed she had luck on her side. The next afternoon, he was waiting for her in front of the building. A change in strategy had occurred. As per government rules, Sally must travel with him to Atlantic City. She needs to let her parents know that he is the father of a classmate and that he wants her to join his family on a beach holiday.
Horner's mother couldn't have realized that she was placing her daughter in the care of a 50-year-old mechanic who had a serious pedophilia issue when she sent Horner on her "holiday." Only six months had passed since his release from prison when he abducted Sally. Statutory rape and seducing a child were among the crimes on his criminal record.
Sally Horner, 11, was abducted and repeatedly molested over the course of two years. La Salle took her all around the nation, even enrolling her in school while claiming that she was his daughter to the faculty. A neighbor didn't notice the girl was "odd" until after they had arrived in San Jose, California.
Sally Horner presented her story to the neighbor on March 22, 1950, when La Salle was out looking for work, and the neighbor gave her permission to use the phone to call her sister. Horner contacted the sister's husband and pleaded with him to dispatch the FBI. La Salle was detained by law enforcement as soon as he got back from his errands. In his testimony, Horner claimed that he held her prisoner and coerced her into having sex with him.
La Salle was detained and charged in accordance with the Mann Act of 1910, which forbade human trafficking. He continued to assert his paternity throughout the trial. The girl had to offer a denial on her behalf.
Although she said she still remembered her own father, who had passed away when she was six years old, he was not this man. La Salle received a 30- to 35-year prison term at Trenton State Prison in New Jersey after being found guilty.
After the sentencing, the case's judge, Rocco Palese, remarked that "mothers all over the country will give a sigh of relief to know that a man of this type is safely in prison."
The way Horner's life ends in this true story is terrible. She managed to get away from La Salle, but only two years later she was killed in an automobile accident. A complete childhood was robbed from her—first by wickedness, then by a tragic turn of events.
Reader insights
Be the first to share your insights about this piece.
Add your insights