Rosendo Rodriguez:
The Gruesome Crimes and the Quest for Justice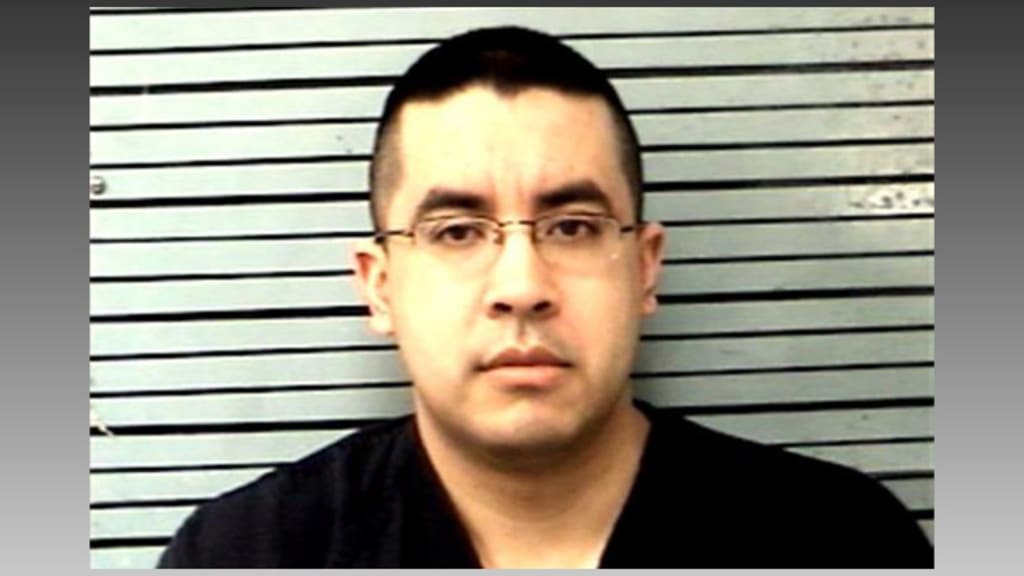 Introduction
Those who are aware of Rosendo Rodriguez's horrible actions shudder at the mere mention of his name. Rodriguez stunned Lubbock, Texas, with his brutal deeds of depravity throughout the early 2000s. This article examines Rosendo Rodriguez's life and misdeeds, the investigation that resulted in his arrest, and the subsequent court case that followed.
Background and Early Life
Rosendo Rodriguez, who was born on May 22, 1980, in San Antonio, Texas, appeared to be a typical child growing up. There were no clear signs of the depths he would finally plunge to. Rodriguez, who was raised in a working-class household, had an ordinary upbringing. He was raised in a setting that did not provide much context for the horrors that would later take place.
The Murders
Authorities unearthed the first graphic proof of Rodriguez's crimes in 2005 when a suitcase carrying a young woman's rotting body was discovered at the Lubbock landfill. Rodriguez's involvement in numerous deaths would subsequently be revealed as a result of a terrifying chain of events that were sparked by this finding.
Law enforcement discovered a pattern of horrifying deaths as they dug deeper into the case. Rodriguez was implicated in at least three women's deaths in total. Each victim had been brutally slain, their bodies disfigured, and they had been hidden in different places.
Investigation and Capture
Rodriguez's offences became the subject of a protracted and nuanced investigation. Law enforcement agencies from several jurisdictions quickly worked together, combining their resources and knowledge to make connections. They methodically collected and examined data from crime scenes, DNA samples, and witness testimony.
While Rodriguez first avoided detection, advancements in forensic technology ultimately helped to identify and catch him. Investigators had to examine his past and learn his dark secret as a result of DNA evidence that connected him to the crimes.
The legal battle
After being detained, Rosendo Rodriguez had to endure a difficult legal battle as the court system investigated his offences. The public was enthralled by the disgusting specifics of his actions, which attracted a lot of media attention to the trial.
Rodriguez's defence team put in a lot of effort to cast doubt on the prosecution's evidence and undermine it. However, there was a mountain of compelling evidence against him. He was convicted of several offences, including capital murder, in 2008 and given the death penalty.
Legacy and Impact
The tragedy of Rosendo Rodriguez serves as a sobering reminder of people's inherent capacity for evil. His crimes raised awareness of the problem of violence against women and sparked debates on the value of public education and safety measures.
The case also demonstrated the criminal justice system's tenacity and the commitment of law enforcement organisations in seeking restitution for the victims and their families. It highlighted how crucial effective agency coordination is for resolving complicated issues.
Conclusion
The tragic tale of Rosendo Rodriguez serves as a disturbing reminder of the evil that can be concealed behind apparently typical façades. His actions startled a neighbourhood and had a long-lasting effect on the families of the victims.
The eventual apprehension of Rosendo Rodriguez and his conviction served as a testament to the effectiveness of contemporary investigative methods and the resolve of law enforcement organisations. His example also highlights the necessity for continued campaigns to increase awareness of and stop violence against women in order to prevent such tragedies in the future.
It is crucial to keep the victims and their families in mind as society develops so that their tales are not forgotten and justice is still carried out. The Rosendo Rodriguez case is a testament to the tenacity of people who have been affected by tragedy and their unyielding search for justice and closure.
Reader insights
Be the first to share your insights about this piece.
Add your insights