'Power' Season 5
No Spoilers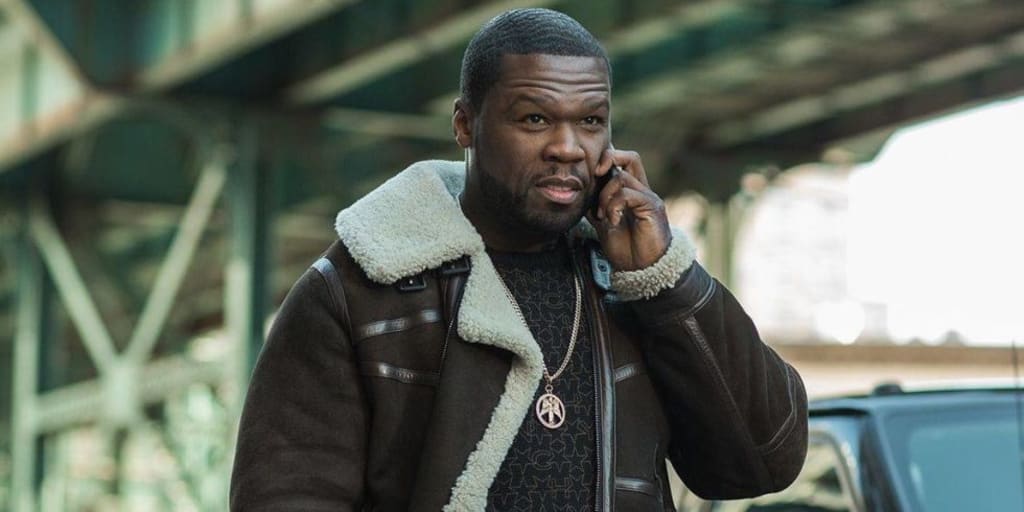 50 Cent's character 'Kanan'
The most recent addition to 50 Cent and Starz's Power is season five, which will see episodes released weekly, with episodes one and two being the only two which are currently available. Power is available on Netflix and is an exceptional series, with excellent acting and a story which takes the viewer through various emotions depending on which character is being followed. This article will be a somewhat review but will be taking focus on the main emotion I think drives the show's story, and of course, will include NO SPOILERS.
Starting off with the main emotional theme, which I think greatly comes into play in season four and from what I can tell so far, season five, I have redemption. Redemption, to me, means atoning for your sins, and with the main characters Ghost, Tommy, and Kanan being violent, manipulative drug dealers, you may be able to see how this theme is prevalent. Personally, I feel that these characters are all on a spectrum, with Ghost representing someone who has been forced by their environment to commit crime and thus wants to atone for his sins by building the community in South Jamaica, Queens to be productive and safe, even helping individuals who gang bang and deal drugs, make something more of themselves. On the other hand, Kanan represents the evil in the 'hood', manipulating and murdering his way to get money and revenge. However, in season four he somewhat presents a case for redemption from these sins as he takes a prime place in saving a helpless character from his very own cousin, showing that despite the fact he is almost literally a dark cloud of bad influence on all of those around him, it is debatable that he redeems himself. On this spectrum I didn't think it was fair to have Tommy be in the middle as he isn't a middle ground of these two sides, I feel Tommy needs to have his own branch on this spectrum, as he is easily influenced by those around him and this has been used to manipulate him into doing some very bad things despite being an emotional, caring character. To me, Tommy represents those who are lost, and he has aspects of both Ghost and Kanan in his personality, though this seems to be a result of being influenced by them.
As season five continues, I hope to see Kanan redeem himself for his atrocious actions in the earlier seasons of the show, and I hope to see Tommy actually find himself, and with the direction the storyline is taking, so far it seems that he may actually find himself, if he can fight off his hotheaded urges which make him rather destructive to the good influences in his life. Ghost, however, I hope to see him redeem himself for the pain he has caused his family, but that's the good in me that wants that. In truth, I want to see Ghost continue to have these moments where he just stops caring about upstanding appearances and turns into what I imagine he may have been like when he was younger.