'Pennyworth': S01.E09. "Alma Coogan"
Will Alfred do what the detective inspector wants or will he face prison?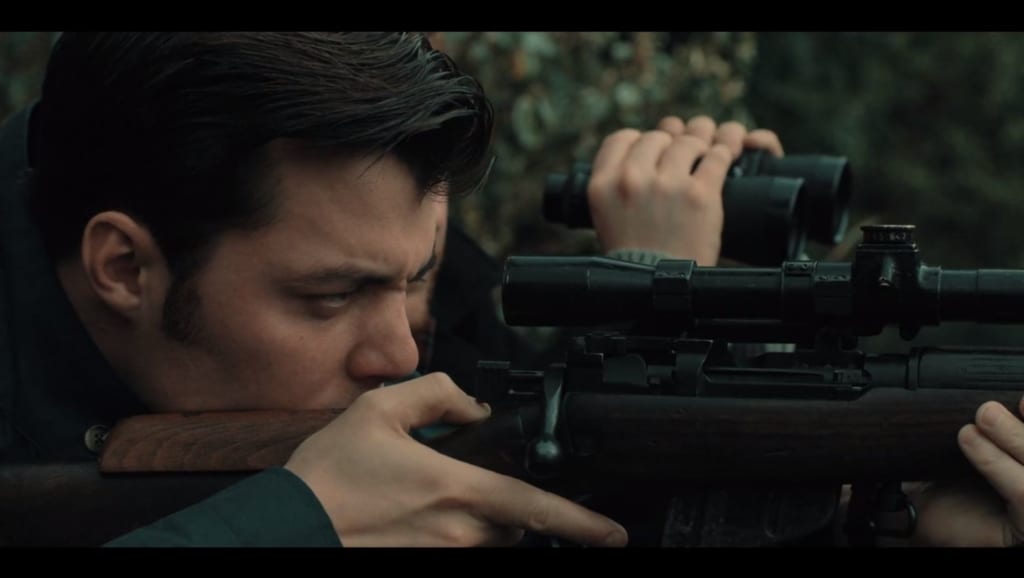 With only one episode remaining of the current season, the created Batman prequel series Pennyworth edges ever closer to the season finale. The ninth episode, the Rob Bailey-directed "Alma Coogan," picks up the story shortly after events depicted in the previous installment.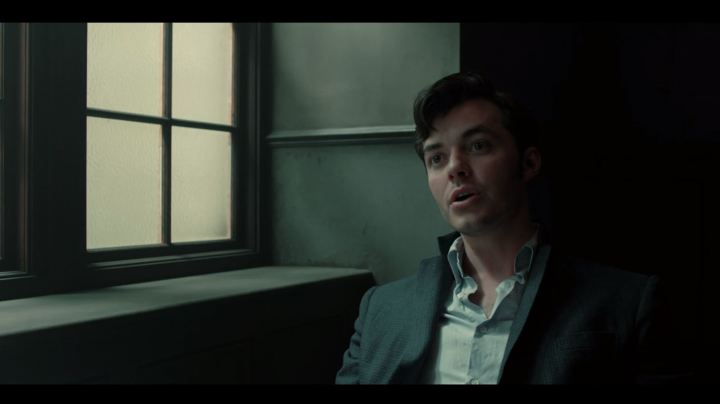 Alfred Pennyworth (Jack Bannon) shot Captain John Curzon (Charlie Woodward) for killing Esme Winikus (Emma Corrin). Detective Inspector Aziz (Ramon Tikaram) wants Alfred to reveal the identity of his accomplice in Curzon's unlawful death, but Alfred isn't the type of person to roll on someone that saved his life.
Without an attorney, a trial, or even proper sentencing, Alfred was taken to HM Prison Newgate to spend the next seven years at her majesty's pleasure.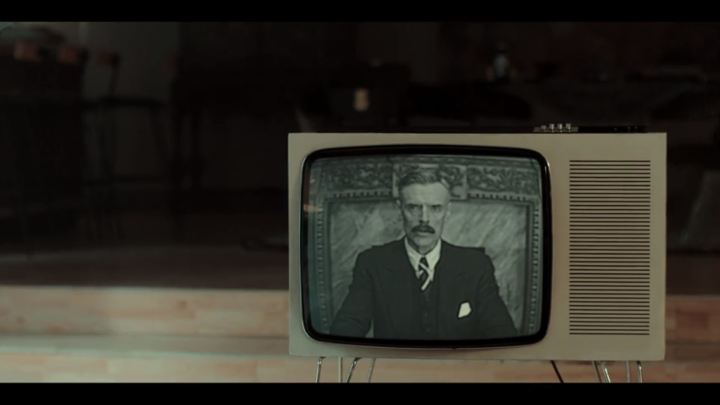 Meanwhile, in a nationwide televised announcement, the British Prime Minister (Richard Clothier) takes to BNT to tell the British electorate that he'd spoken with Her Gracious Majesty the Queen (Jessica Ellerby) about what has transpired in Parliament since it was revealed Lord James Harwood (Jason Flemyng) has regained his position as the leader of The Raven Society.
The PM's administration lost the support of the majority in Parliament. Consequently, because of his conversation with the queen, she has granted the PM "interim powers to act as her prime minister until such time as a general election can be held."
The PM reveals, inclusive of The Raven Society and the No-Name League, all parties will have an opportunity to field candidates for the electorate to vote on.
Elsewhere, as Thomas Wayne (Ben Aldridge) and Martha Kane (Emma Paetz) finish watching the PM's speech, the two Americans discuss the very real possibility of a civil war. Martha, according to Thomas is "a wacko idealist."
From what Thomas has gleamed in the speech, he believes the PM wants The Raven Society and the No-Name League to destroy each other.
As the episode unfolds, the PM begins to realise The Raven Society and the No-Name League are prepared to work together in opposition of traditionalist political parties. With no constituency seeing a candidate fielded from both The Raven Society and the No-Name League, traditional parties will have to face-off against the ultra-right or the ultra-left.
Even though it means working for "government people with dried up souls," Martha wants to get back to work. Thomas, not surprisingly, is not enthusiastic about Martha returning to work. He doesn't feel it's a job for a woman. It's the 1960s. There are a lot of men that still believe a woman's place is in the kitchen. Considering how long Thomas and Martha have worked together, he should have realised by now Martha isn't the kind of woman to stand on the side-lines when action is required.
Interestingly, from the way Martha and Thomas speak to each other, it's hard to believe this is the couple which will one day become parents to the future Bruce Wayne.
Harwood, accompanied by Peggy (Polly Walker) and Bet Sykes (Paloma Faith), returns to his estate and is greeted by his wife, Lady Clarissa Harwood (Melissa Knatchbull), on his arrival. Lady Harwood's facial expression, as she looks down her nose at both Peggy and Bet, suggests she doesn't think much of the Sykes sisters.
The last time we saw the Harwood Estate, Alfred, Wallace 'Dave Boy' MacDougal (Ryan Fletcher), Deon 'Bazza' Bashford (Hainsley Lloyd Bennett), and Thomas were rescuing Esme from the clutches of The Raven Society. In the process, even though Dave Boy is shot by a granny, the Scot is able to assist saving Alfred's "sassenach arse."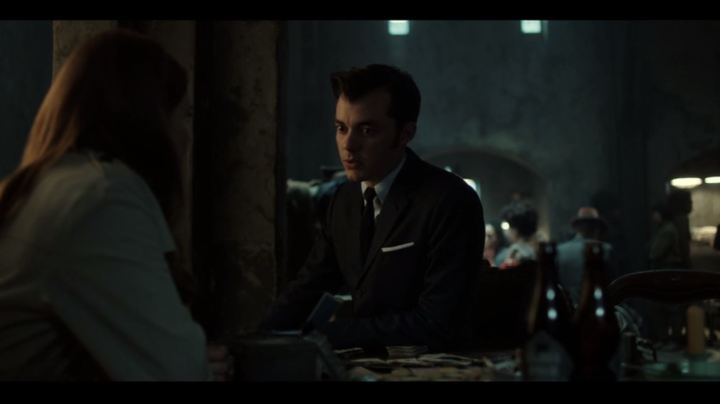 When Sandra Onslow (Harriet Slater) arrives at Newgate, the prisoners pant after her like ravenous dogs. After it becomes known she is there for Alfred, possibly because of a well-earned reputation for no-nonsense, they leave her alone.
Even though Alfred is pleased to see Sandra, he feels she shouldn't have visited him in prison.
Sandra informs Alfred of a plan in the works to get him out, but Alfred doesn't want either Dave Boy or Bazza to get in trouble on his account. He'll figure something out without having to resort to a "Rangoon" bloodbath scenario. Alfred tells Sandra that he's "been in worse shtook."
"It was politics that got me in here," Alfred said to Sandra. "And they're changing every day."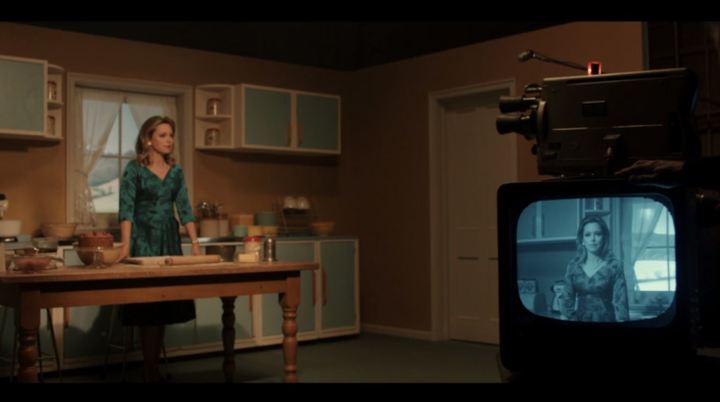 Live on set in front of television cameras, as if she's either Delia Smith or Julia Child, Undine Thwaite (Sarah Alexander) address the British electorate. She thanks the prime minister for allowing her the opportunity to speak freely. These are trying times and the country requires real tangible solutions.
Like Thomas, Arthur Pennyworth (Ian Puleston-Davies) has more than one secret he wants to be kept from Alfred. As well as being a member of The Raven Society, according to Mrs Pennyworth (Dorothy Atkinson), Arthur has cancer of the lungs, and it's terminal.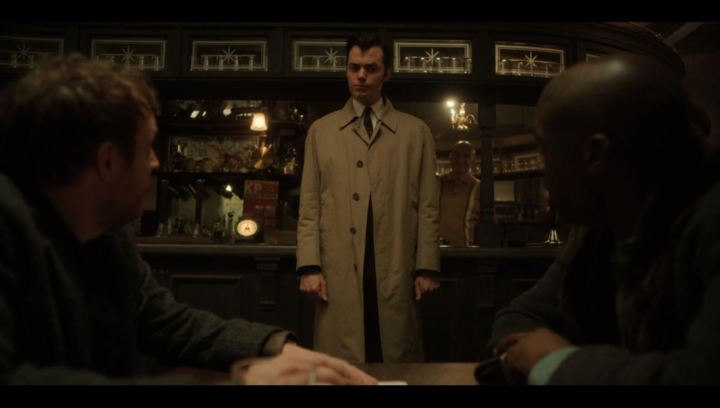 The detective inspector visits Alfred in prison and makes a deal with him to take out Harwood. Alfred agrees. Consequently, because of his sudden appearance, everyone is both surprised and happy to see Alfred out of Newgate. The jubilation doesn't last long because Alfred informs Dave Boy and Bazza of the job the detective inspector wants him to do.
Things go pear-shaped when Alfred doesn't go through with the job. Alfred isn't prepared to shoot either Thomas or Martha. Even though Aziz doesn't care, he doesn't know Thomas is undercover with the No-Name League. He really works for the CIA.
Aziz goes with plan B. Alfred, not willing to relinquish his principles, takes out the police vehicles with single shots to the engine blocks.
Because these a good chance the detective inspector will try to send Alfred back to prison, Dave Boy and Bazza take Alfred out of London. The street sign reads "Micklewhite Avenue."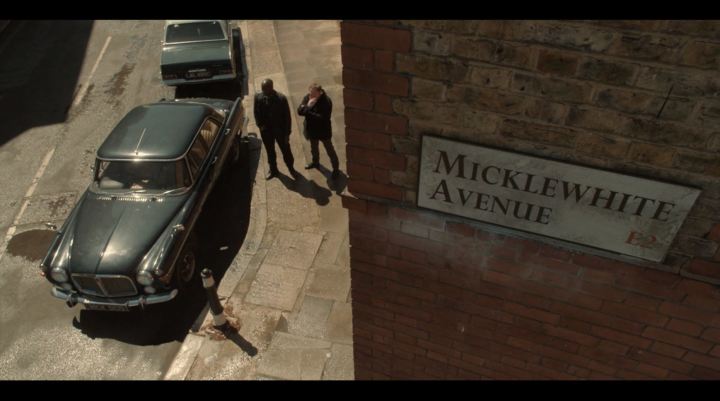 The scene features a very clear shot of the street name. We've seen this street sign numerous times in the past episodes. Anyone with only a passing knowledge of Michael Caine's personal history would get the reference. Micklewhite is Michael Caine's real name.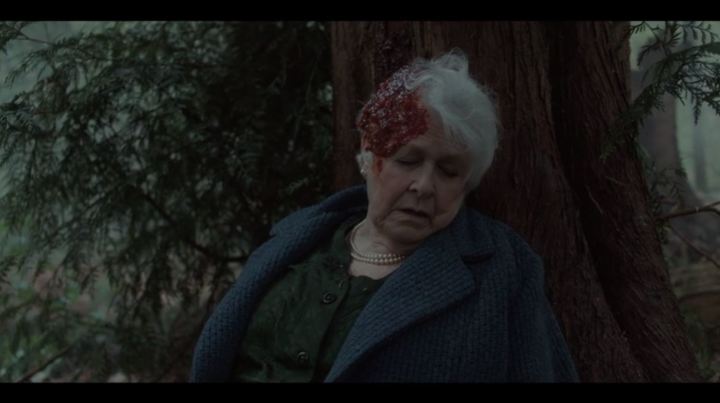 The episode closes with a scene of the Queen hunting. Taking a shot at a deer, the Queen accidentally shoots and kills Mrs Spicer (Jennie Goossens). The Queen is confronted by the Sykes sisters.
tv review

Shain Thomas
I'm a freelance journalist. A member of both the NLGJA and SPJ, I currently write articles for Harsh Light News on Medium and HVY.Com. When I was a university student, I wrote articles for the NT Daily and TCU 360.
See all posts by Shain Thomas →