'Orange Is the New Black' Is the Harsh Reality Check We All Needed
The Real Lives Behind the Fate of Taystee and Blanca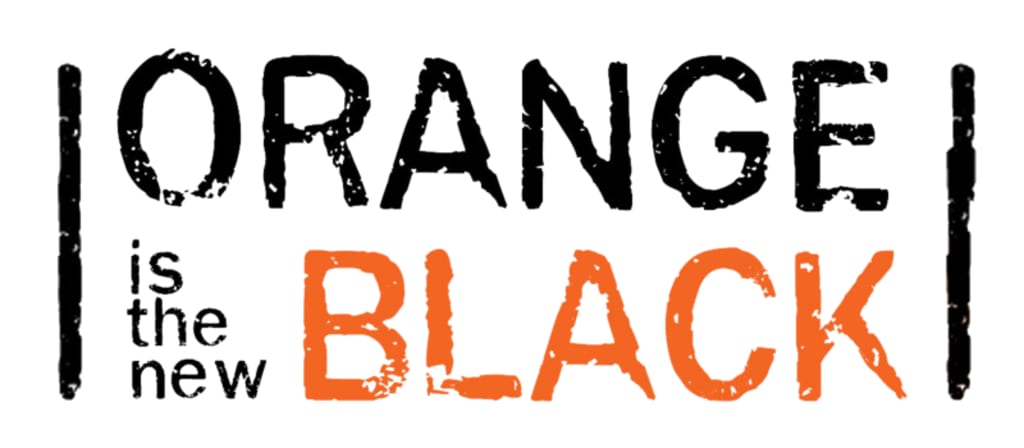 The latest season of the popular Netflix series Orange is the New Black (OitNB) dropped on Friday and if you're anything like me you've already binged the entirety of it. The Netflix show is famous for opening up discussions on a number of taboos and is the only mainstream series where you will find mixed race couples with no white people, black and Latinx actors having complex storylines, a female-dominated cast, and lesbian sex in pretty much every episode. But the series has come a long way since the infamous screwdriver incident and every season the writers offer an increasingly nuanced political conversation through the stories of the inmates and prison owners, MCC.
For all its diversity, white storylines still prevailed in this season. The show, after all, was inspired by a white woman's memoir. However, for die-hard fans, the future of riot negotiator Tasha Jefferson was the biggest draw of seasons six. In her story, the writers chose to reflect reality with haunting accuracy. The bittersweet finale spoke about the current political climate in the US in a way that most news outlets fail to do. While some white characters reveled in their freedom and escaped from shiv-armed rivals, other central plot-lines told the story that American people of colour are facing right now.
[Spoiler alert] This season saw Tasha Jefferson, known throughout the seasons as T or Taystee, wrongly convicted of murder. Sold down the river by the woman who has been her best friend since the horrific, unnecessary death of Poussey, it seems no one is on her side. Viewers can hardly be angry at Cindy, however, who is stuck in the same rigged system as her friend, trying to find a way of surviving and refusing to ruin her chances of getting out of prison as soon as possible. The chilling reveal of Taystee's verdict did not leave us with baited breath, but prolonged the agony of knowing what we hadn't yet been told. Any viewer who believed she might be let off the charges would have been confusing OitNB with a programme that ignores the truth, and one that hides away the ugliness to shield us from the realities of our white privileges. Taystee never had a chance. She is a young, black woman who has been stuck in the system since early childhood, capable of greatness, capable of leading a revolution, she is a threat to the status quo.
In 2015, Black and Hispanic people made up 56 percent of all incarcerated individuals in the USA despite being only 32 percent of the general population of the USA. Additionally, NAACP reports that "[t]he imprisonment rate for African American women is twice that of white women." White people are also much less likely to be incarcerated for drug-related offences despite surveys suggesting that a greater number of white people partake in illegal drug-taking. If born into poverty, black women have a 62 percent chance of remaining in poverty for the rest of their lives, and incarceration is just one factor in allowing that to happen with jobs for people with a record very hard to come by.
I have come to love T, even more so since the passing of Poussey, but the tears I shed watching her get sent down were not for her. They were for every black woman in the USA right now who is born into poverty and who does not stand a chance. Not because of who she is but because of hatred, discrimination and systemic oppression. Justice is not for everybody, and OitNB is a sobering reminder of that fact.
While T's fortune was obvious from the season's commencement, the story of Blanca, a Latinx prisoner who was picked for early release, was not. The quiet, sidelined approach to her entry into the immigration system was heart-wrenching. Whether she was heading towards deportation or a detention centre, the systematic re-handcuffing of the recently released Latinx prisoners mirrored the way in which the USA is receiving asylum seekers and immigrants and taking their incarceration in their stride as if it is just a simple fact of life. An inescapable act. This depiction of injustice, of the separation of her from her husband and the possibility of motherhood, incites anger and hopelessness. To strip someone of their freedom is distressing. To do this, only moments after the illusion of freedom is given, is devastating.
Rising star and vocal activist Yara Shahidi often reports sightings of ICE at train stations and on street corners across New York City. Immigration control is increasingly intimidating and omnipresent across the USA. Recent reports are suggesting that nearly 500 parents who were stopped at a US border have been deported without their children, who are now in one of 21 states across the country. In the same way Taystee was always going to be found guilty, so Blanca never stood a chance of real release.
As our hearts break over fictional characters, we are faced with a choice. We could choose to use this rage and despair to fight for the rights of families entering the US every day only to be separated, sometimes indefinitely. To fight for the right for black lives to be recognised as valuable, important, a priority. To fight for real people. Or, we can choose to remain silent.
tv review
About the author
Katie Pevreall is a freelance journalist. Previously Senior Editor at LIVEKINDLY she is currently pursuing an MA at Winchester University.
Reader insights
Be the first to share your insights about this piece.
Add your insights