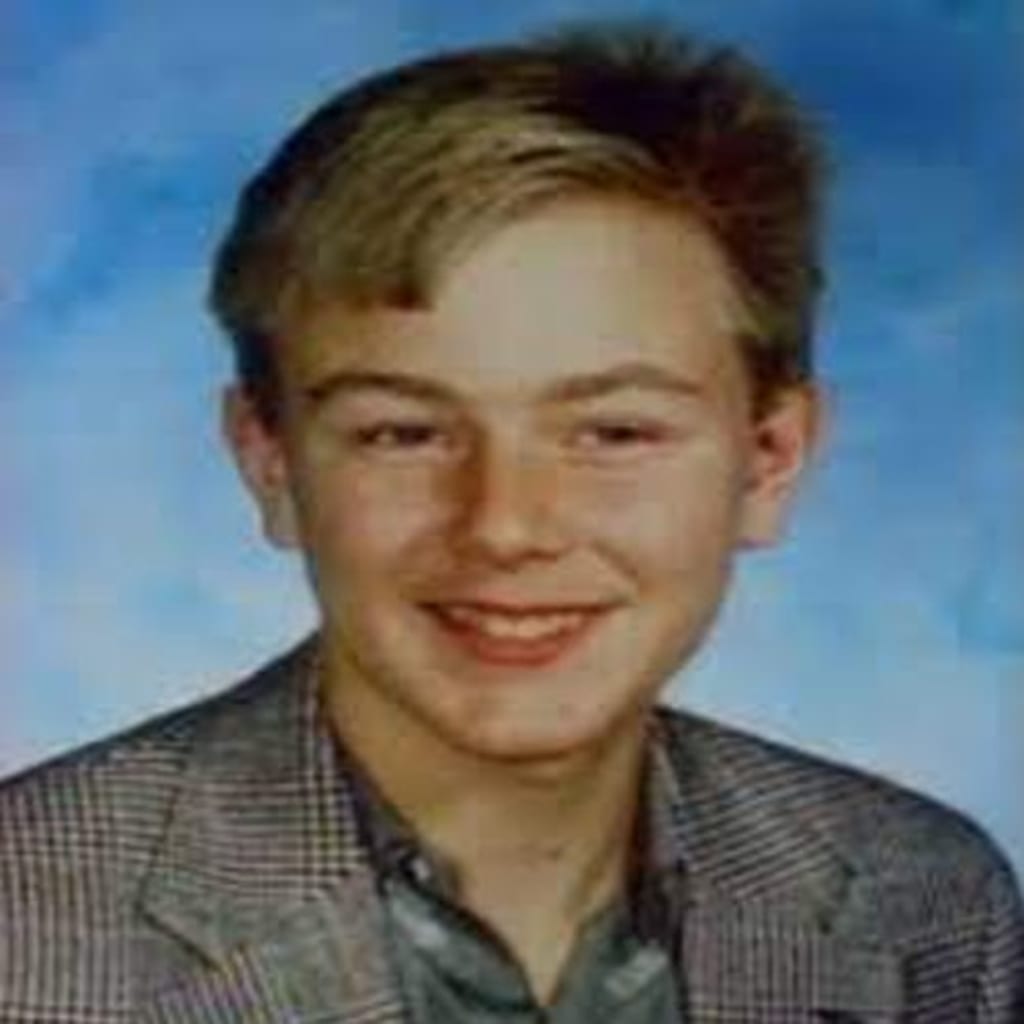 **Spokane, Washington** - It was 1:05 AM when the tranquility of Spokane's streets was shattered by a gruesome discovery. Two friends, on their way home, were met with a chilling sight as their headlights pierced the darkness—a lifeless body sprawled across the road. The victim, 13-year-old Russell Evans, appeared to have been struck by a vehicle, clinging to life by a thread. Panic set in, and a frantic call to 911 was their immediate response.
Russell was quickly rushed to Sacred Heart Hospital at 1:30 AM, with his anxious parents, Sue and John Evans, standing vigil by his side. The doctors fought valiantly throughout the night, desperately trying to salvage what remained of the young boy's life. Sue Evans recounted her heartbreaking experience, "When I got there, I just wanted to see him. And so I went right to the trauma room. And he was unconscious." Her presence meant everything, even though Russell couldn't communicate; she felt his awareness, and it brought her comfort.
Despite the heroic efforts of the emergency medical team, dawn revealed a tragic outcome—Russell Evans had succumbed to his injuries. Sue Evans reflected on those precious eight hours spent with her son, stating, "I'm really grateful that I had those eight hours because even though he didn't talk to me, I knew he knew I was there. And that was really important to me."
The circumstances surrounding Russell's death were clouded in uncertainty. His parents and local law enforcement reached divergent conclusions from the evidence at hand. Russell was a popular eighth-grader at Libby Middle School, well-liked and without any known problems. He was a towering figure at 6 feet 3 inches tall, and he had been spending a typical summer evening with friends at a local park before the fateful incident.
The evening took a sinister turn when two other teenagers approached Russell and his friends at the park. A tense exchange occurred, with threats of violence hanging in the air. Aaron Abrahamson, one of Russell's close friends, recalled the encounter, "He said, 'You better watch out because I'll get some of my homeboys on you.' But I didn't really think much of it. So I just turned around, and we left." Little did they know that this would be a prelude to tragedy.
Around 12:30 AM, Russell called his father, signaling his intention to head home. Police initially reconstructed the incident as a hit-and-run, citing evidence at the scene. James C. Hill, a law enforcement official, explained, "On impact with the vehicle, he was separated from his shoes, his shoelaces, and other debris. He finally came to rest about 75 feet from where we think he was struck."
However, Russell's parents were skeptical of this theory. They noticed peculiar details, such as Russell's shoes missing their laces and blood on those very laces. To them, this indicated a different narrative. They revisited the scene with Sandy Ferris, the woman who discovered Russell, and found further inconsistencies.
John Evans, Russell's father, explained their perspective, "There is blood on the shoelace. Now tell me, how do you get blood on the shoelace if you're struck and driven out of your shoes and thrown 50 feet down the hill?" They believed Russell had been involved in a physical altercation before his death.
The Evans family hired their own pathologists, who confirmed that Russell had been hit by a car but also uncovered signs of a struggle. Frustratingly, polygraph tests on the individuals who had interacted with Russell that night yielded no concrete answers.
Sue and John Evans pieced together their version of events, suspecting foul play. They believed that Russell had been involved in a fight on the hill, as indicated by the finger bruises on his face and arms. Despite these efforts, the case remains officially unsolved.
The perplexing death of Russell Evans continues to haunt his family and the community of Spokane. While the police maintain their hit-and-run theory, the Evans family is steadfast in their belief that Russell was the victim of a deliberate attack. The truth behind this tragedy remains elusive, leaving questions unanswered and justice unresolved.
Reader insights
Be the first to share your insights about this piece.
Add your insights