Mean Girl Murder
Michelle Carter encouraged Conrad Roy to take his own life. Now she will go to jail for her bullying.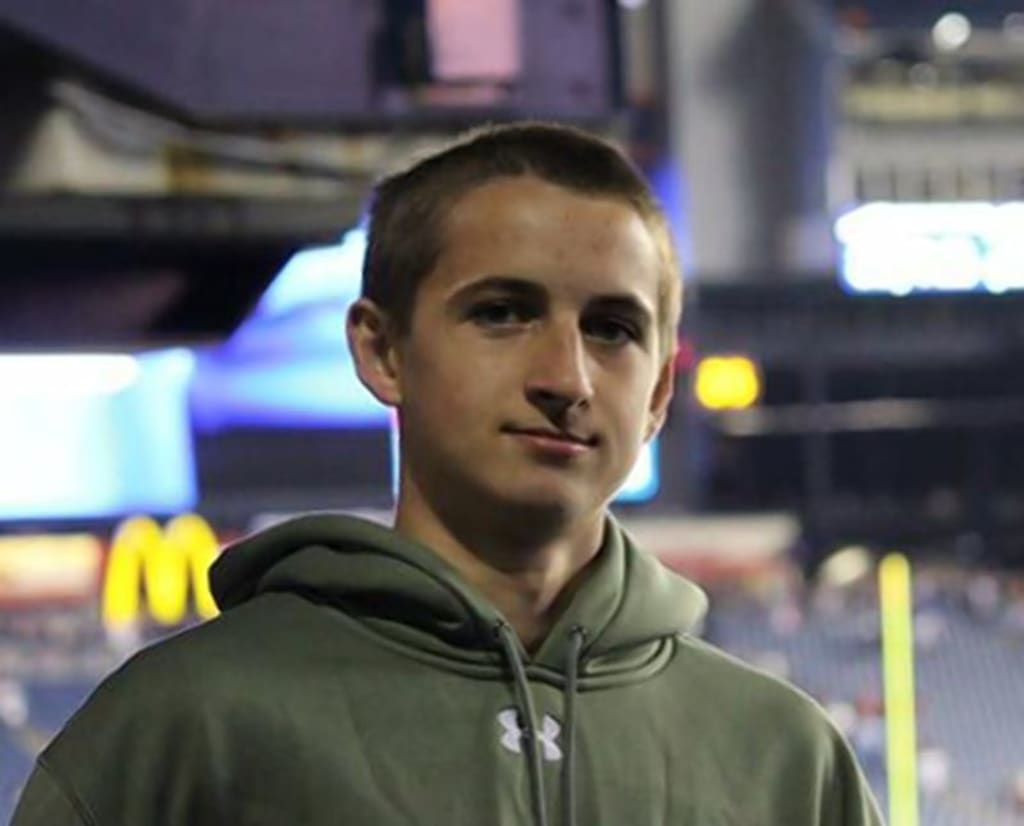 "In a way, bullying is an ordinary evil. It's hugely prevalent, all too often ignored—and being ignored, it is therefore condoned." What an incredible quote from Trudie Styler. Bullying today has changed from the past. Now bullies can use social media and texting to get their messages across to their victims. Michelle Carter did this with Conrad Roy. She exploited the crush he had on her, and then cruelly taunted him about not going through with his planned suicide. Until he did. Now those insults and texts encouraging him to take his own life have landed the teen a guilty verdict and a sentence of 15 months in jail.
Conrad Roy was a smart and determined teen. Through the summers and on some weekends, he worked with his father and grandfather at the family business. While his grades were excellent, and he participated in sports like baseball, rowed crew, and ran track, Conrad was depressed and had debilitating social anxiety. His parents' divorce added to the anxiety that he already felt. After attempting suicide once, and surviving with the help of a friend, he had tried to get his life back on track.
Then he would meet Michelle Carter, a popular girl who took an interest in him. They talked about his emotional issues, and Michelle seized on these talks to encourage her "pal" to end his life. As the friendship went on, Conrad developed feelings for her. Michelle decided to use this to her advantage and agreed to date him.
While her friends would chatter on about their boyfriends, Michelle would sullenly cry about not being closer to hers. Or complain that he was too busy with school or work to pay her any attention. Because that's what she wanted more than anything else. When her friends stopped feeling sorry that her boyfriend was so far away from her, Michelle began to use the conversations of Conrad's mental health as a way to draw attention to her. The sympathy and attention were back. There was only one problem: Conrad was in therapy and was starting to recover.
A mentally stable, healthy boyfriend would not bring Michelle the attention that she so craved. Brazenly, she began to tear down the work that had been done and destroy Conrad's self-image with nasty insults and insinuations that his parent would not care if he followed through with his talks of suicide. It has been hypothesized that Michelle planned to turn the suicide of her boyfriend into a big call for attention, one that she would be able to fall back on time and again. All she needed was for Conrad to actually kill himself, even if that meant she had to nudge him to do it.
One of the most read and iconic text messages from this case said: "You keep pushing it off and say you'll do it, but u never do. It's always gonna be that way if u don't take action." Michelle wrote this to Conrad as he drove to the parking lot, where he would ultimately take his own life. A court found that she encouraged him to get back into his truck, which was filled with carbon monoxide and let his life slowly slip away. He did. Michelle made sure to text all of her friends about what was happening.
That addiction to attention proved to be Michelle's undoing. Word got back to Conrad's parents, and they took the text messages found on their son's phone to the police. It was then turned over to the District Attorney and ultimately a Grand Jury. They found more than enough evidence to charge her with "Wantonly and Recklessly" assisting with Conrad's suicide. They also decided that she would be tried as a young offender, which meant that she would be sentenced as an adult.
Throughout the trial, the white-hot spotlight was on Michelle, and for the first time in her life, she did not like it. This case was a legal precedent, one that would make prosecuting people who use the internet or cellphones to call for others to take their own lives, easier. After hearing both sides of the case, Judge Lawrence Moniz found that Michelle Carter was guilty. Even as her attorneys mounted a First Amendment defense, basically saying that there should be no consequences for their client because she was well within her rights to encourage her boyfriend to kill himself because America.
Michelle was sentenced to two and a half years, 15 months in the Bristol County House of Corrections, and the rest of the sentence was suspended. After discussing things, Michelle's lawyers asked the Judge to issue a stay, basically postponing the sentence because they wanted to exhaust all of their appeals. And they did. Each court sided with the decisions that were made by the Judge, and Michelle was suddenly not wanting the attention that she had once been a murderous whore for.
A Hail Mary appeal was made to the Massachusetts Supreme Court. They slapped the appeal down hard. The argument that Michelle's free speech right was being violated was laughed out of the court, and they found the trial was held properly. She was out of options and facing time in jail, where she belonged. There was some noise about her trying to appeal it to the US Supreme Court, but there is not much hope that the Justices would even hear it. The arguments that were laid out were weak. And Michelle Carter helped end a life. She needs to pay her debt to society and maybe find a way to live with herself after her cruel taunts ended the life of a brilliant young man.