Madams and Matriarchs
Australia's most notorious women of organized crime.
Criminal Organisations are often considered "a man's domain", but these 4 notorious Australian women broke the mold. Tilley Devine, Kate Leigh, Judy Moran, and Kath Pettingill are the madams and matriarchs of Australia's underbelly who broke the law and raised hell in a man's world.
1. Tilley Devine (1900-1970)
Tilley Devine "The Queen of Wooloomooloo" was born Matilda Twiss, Camberwell, England. Tilley began prostitution as soon as she finished school. During World War I, she met and married an Aussie Digger named James Devine (Big Jim) and arrived in Sydney on 13 January 1920, as a war bride.
Tilley continued her career in prostitution with Big Jim as protection. By 1925, Tilley was well known to police for numerous offenses including prostitution, indecent language, offensive behavior, and assault. After spending a 2-year sentence in the State Reformatory of Long Bay, Tilley decided to set up a number of brothels around Darlinghurst and the Cross.
From 1929 -1930, the Razor Gang Wars rocked Sydney. They were called razor gangs because of the cut-throat razor (a straight shaving blade) that was the weapon of choice, especially after the Pistol Licensing Act of 1927 meant automatic gaol time for anyone caught carrying an unlicensed firearm.
The upsurge in organized crime during this period in Sydney is usually attributed to several factors:
the prohibition on prostitution
the prohibition on selling cocaine through legalized outlets such as chemists, and
six o'clock closing of public bars and hotels.
At the heart of the Razor Gangs was Tilley Devine battling for supremacy against "the Queen of Surrey Hills" Kate Leigh. Their long-running turf war left many dead, disfigured. or doing jail time.
After spending more time in court than out and due to the Depression, business declined. By 1959 "The Queen of Wooloomooloo" was queen no more having to pay £20,000 tax, she was left with only one brothel and her house in Maroubra. Tilley Devine passed away 24 November 1970.
2. Kate Leigh (1881-1964)
Kate Leigh earned the title "Queen of The Underworld" due to her successful criminal enterprises and from the loyalty from the network of male gangsters who protected. Born in Dubbo, New South Wales, Leigh was incarcerated at the Parramatta Industrial School for girls because of neglect. Around the age of 18 she moved to Sydney and began working on her enterprise. In 1915 she was sentenced to 5 years for perjury, and despite only having 13 minor convictions (mainly prostitution-related, which she denies), Leigh was most noted as often providing bail or alibis for gangsters and racketeers.
From 1919 to 1955 Leigh criminal enterprise involved supplying a full range of illicit goods and services, including sly-grog, after-hours drinking venues, prostitution, gambling, and cocaine. The rivalry between Leigh and Tilley Devine was the core of the Razor Gang Wars, as they fought over turf. Both women were rich, powerful, violent, and tried to outdo each other with furs and jewels. While Kate was a tough adversary for Tilly, she had a generous side and loved to be in court to see daily proceedings, sometimes bringing her vegetables to prepare for her evening meal.
In 1954, Kate Leigh declared bankruptcy in relation to unpaid taxes to the sum of £6191. Kate Leigh died in 1964 and is buried in Botany Cemetery.
3. Judy Moran (1944- )
Judith "Judy" Moran is the matriarch of the Moran crime family in Melbourne, Victoria. Her first husband, Lesley John "Johnny" Cole was shot dead in a drug-related gangland conflict in 1982, whom she was divorced from by the time of his death. Judy had a son, Mark, with her first husband in 1964. Not long after Judy met and began a relationship with Lewis Moran in 1966 and had a second son, Jason in 1967. Her family was central in the Melbourne Gangland Killings, both sons and her second husband were all murdered between 2000 and 2004.
At about midday on the 15th June 2009, Judy's brother-in-law Desmond "Tuppence" Moran was shot dead outside the Ascot Pasta and Deli Cafe on Union Road in Ascot Vale. On 16 June, Judy Moran and three others were arrested for his murder. Judy Moran was subsequently charged with being an accessory after the fact. On 9 March 2011, Judy was found guilty of his murder, and she was sentenced to 26 years' imprisonment for his murder.
4. Kath Pettingill (1935 - )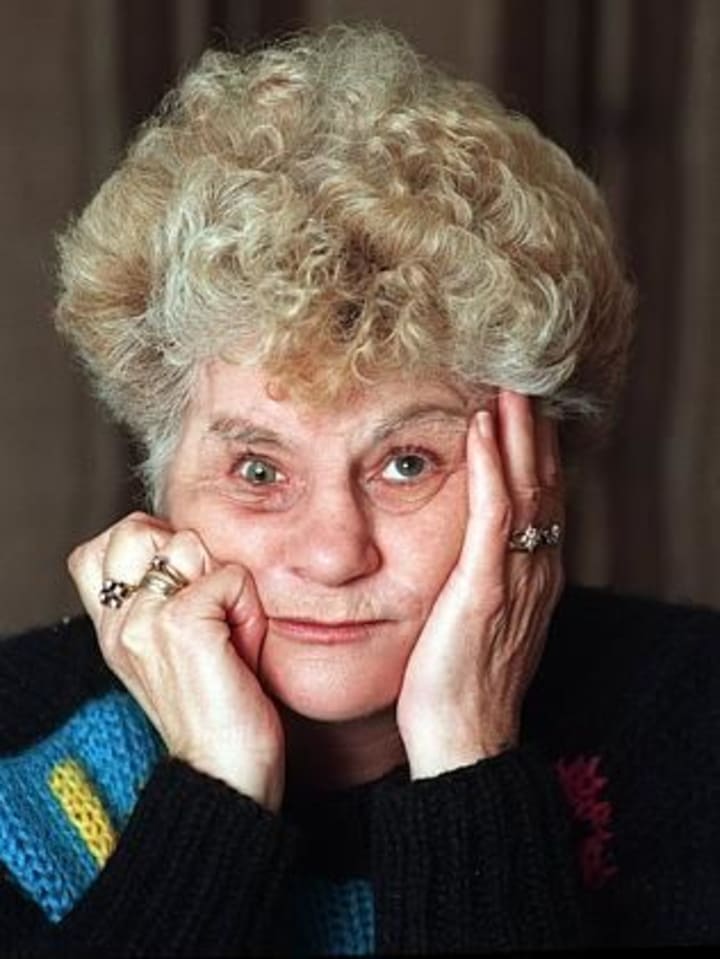 Kathleen (aka Kath: Granny Evil) Pettingill was the matriarch 0f the Melbourne-based crime family, The Pettingill Family. Kath's journey in organized crime began with prostitution then moving onto owning brothels. Her life has revolved around murder, drugs, prostitution, and corrupt coppers. Kath Pettingill once offered to buy the testicles (unattached) of an undercover police officer for $20,000 - $10,000 each testicle.
The most notorious of the Pettingill Family's crimes include the Walsh St police shooting in 1988 and the Melbourne Gangland Killings between 1998 and 2010. Kath Pettingill is the mother of 10 children, 6 of which are known as Australia's most infamous criminals:
Dennis Allen, infamous Melbourne drug dealer;
Peter Allen, convicted of arm robbery and once consider Victoria's most dangerous man;
Lex Pierce, minor criminal convictions;
Victor Pettingill, acquitted of the 1988 Walsh Street police shootings, and killed in 2002;
Jamie Pettingill, who died of a heroin overdose, 1985; and
Trevor Pettingill, also acquitted of the 1988 Walsh Street shooting. Trevor is known as a "career criminal" with multiple convictions for firearms and drug-related offenses.
Kath Pettingill now lives in Venus Bay, Gippsland Victoria, calling bingo and organizing weight watcher meetings.