Love and Murder
Roslyn Pilmar and her brother are accused of many crimes in connection with the 1996 murder of her husband, Howard Pilmar.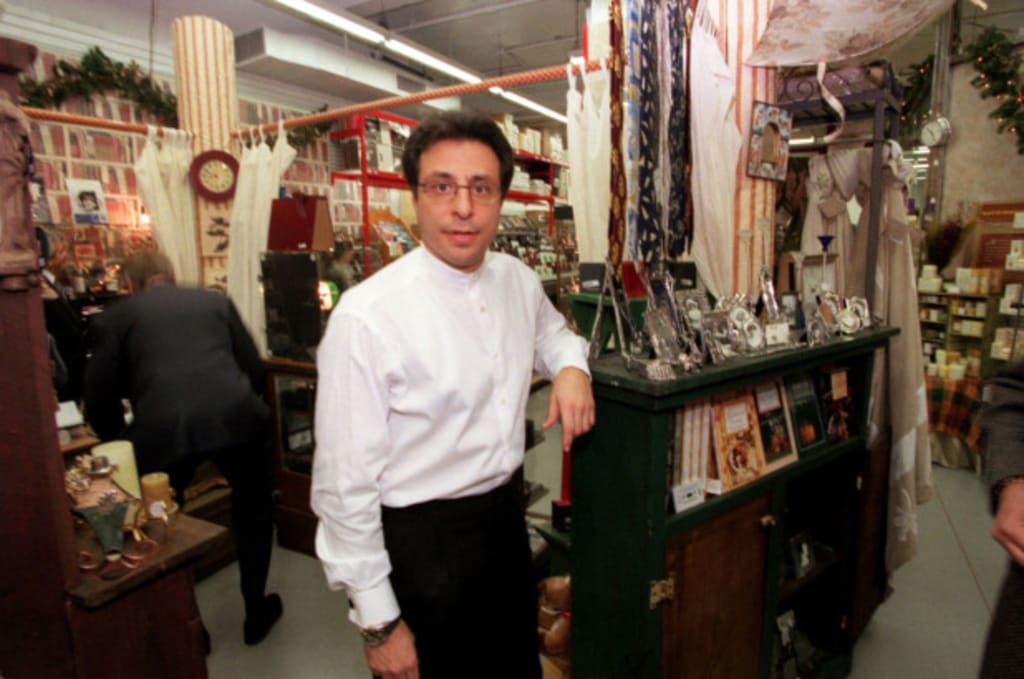 New York City, particularly Manhattan, is called the concrete jungle and for good reason. Dreams are made and killed in a flash, just as many of it's citizens are. It's Darwin at its Darwiniest. Howard Pilmar was one of the people who had not only figured out how to survive in the concrete jungle but actually ended up thriving, until he didn't. He had made one critical mistake on his way to the top, marrying Roslyn Pilmar (nee Wald). She and her brother, Evan Wald would murder him and go more than 20 years before being convicted.
Howard Pilmar owned King's Office Supplies and had made a tidy little sum for himself, but he feared sales slipping. After studying some of the trends in the upscale coffeehouse business, he launched his own, Philip's. The coffee shop was a smash hit on the East Side of Manhattan, and a second location quickly followed. Business was good and people poured into the coffee shops by the truckload, ensuring that profits kept rising. Life was good for Howard and Roslyn.
Despite her husband's wealth, Roslyn faced financial problems and a possible embezzlement charge. This stemmed from her stealing $160,000 from a dentist office that she worked at. After profuse promises that she would repay the office, she failed to give them any money for a long while. Sometimes people forget to pay their bills, even with the threat of jail time hanging over their heads.
The dentist office wasn't the only debtor Roslyn owed money to. Uncle Sam began knocking on her door with a tax bill of more than $14,000. Apparently, Roslyn had forgotten to pay the taxes on one of her husband's coffee shops. Silly embezzler, it's one thing to steal from a dentist office but the Federal Government doesn't play games. She kept all of this from her husband.
Which is one of the things that may have led to unhappiness in the marriage. The relationship between Howard and Roslyn, which was reportedly never good to begin with, began to deteriorate. It got so bad, Howard sought legal counsel to start divorce proceedings and get out of the marriage to Roslyn. It is also believed that he wanted to remove his brother-in-law Evan Wald from his life as well. The two never seemed to get on very well, despite Howard giving Evan a job in one of the coffee shops.
Part of the reason why they butted heads so much is because Evan is an overprotective big brother. Evan had warned people that if his sister's husband wasn't nicer to her, he would kill him. Prosecutors brought up this 'promise' and the defense said that would be like running around confessing to murder, and that's just stupid. The defense lawyers clearly have not read any true crime articles because there are a lot of killers who 'confess' beforehand to a murder or detail how they would commit the crime. It's just something they do, for some reason.
On March 21, 1996, Evan Wald and Roslyn Pilmar visited Howard at his office. Multiple witnesses say there was a tense exchange between Howard and Roslyn but no one heard what was said. What is known is Howard was stabbed multiple times and left lying in a pool of his own blood. Right away, police looked at Roslyn and Evan as suspects but could not make the case stick.
Until they realized that Roslyn had taken out an insurance policy worth $1.2 million on Howard. There was also the traces of someone else's blood at the crime scene but they couldn't figure out who it belonged to. DNA tests helped figure out it was Evan's blood! That along with a long cut on his hand, helped the police start to resolve the case. In 2017, Prosecutors felt they had enough evidence to charge Roslyn and Evan with second degree murder. After almost two years, the trial concluded with a guilty verdict for both of them.
Howard's stepmother, Carol Pilmar, said it best: "Finally, justice."