Lifetime Movie: "Girl in the Basement"
"Girl in the Basement" is based on a real-life horrific story that is unbelievable that something like that could ever have happened, but it did.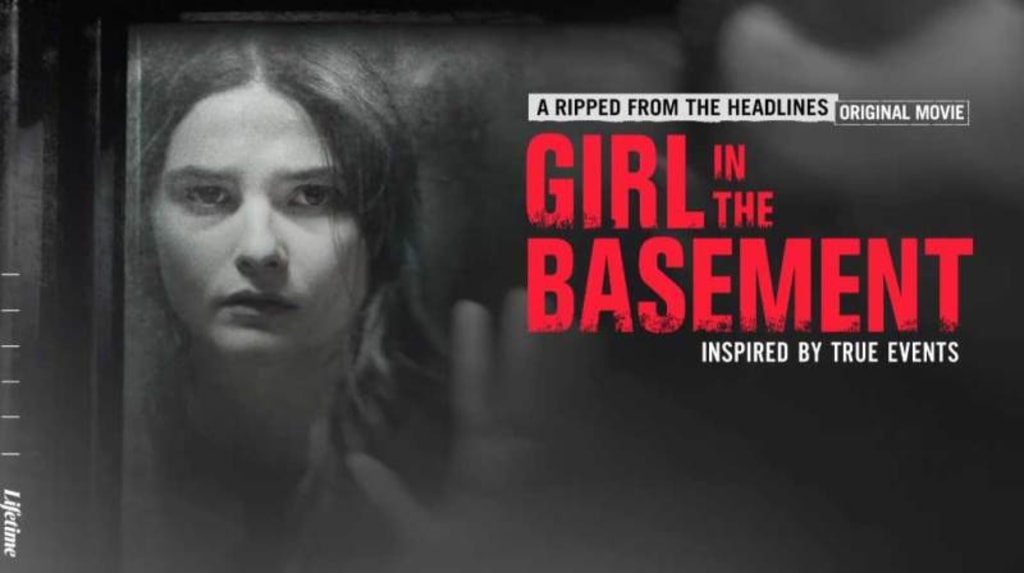 Sometimes you watch a sad story on television or in the movies and you hope it is entirely fictional. When the story is so horrific, you hope it is not based on a real-life story. Girl in the Basement on Lifetime is inspired by actual events that make viewers cringe. It is being aired as part of Lifetime's Ripped from the Headlines feature films.
The Actual Inspired Events
In March 2009, Austria's Josef Fritzl admitted that he imprisoned his own teenage daughter, Elisabeth, just before she turned 18. Elisabeth was locked in the basement while the rest of his family lived upstairs unaware that she was so close. Fritzl repeatedly raped his own daughter three to four times a week for 24 years while he held her captive. Elisabeth gave birth to his seven children, including a set of twins, alone and scared on a concrete floor. Three of the children remained in captivity with their mother. One of the twins died just days after birth at the hands of Fritzl who disposed of his body in an incinerator. The other three babies were left on the doorstep for Fritzl and his wife, Rosemarie to raise as foundlings.
Fritzl admitted he was guilty to all counts of false imprisonment, kidnapping, rape, incest, manslaughter by the negligence of his infant son (and grandson), slavery, and coercion. Just before he turned 74, he was sentenced to life imprisonment without the possibility of parole for 15 years. Fritzl said he would not appeal the sentence. He is now 86 years old and is serving his life sentence in a special facility for the criminally insane in Austria's Krems-Stein prison. A British journalist who interviewed Fritzl in prison says he has shown no remorse for the crimes he committed against his daughter and their children over 24 years.
Elisabeth did not appear at her father's trial because she didn't want to ever see him again. Therefore, her testimony was videotaped before Austrian prosecutors. Fritzl's wife, Rosemarie, and Elisabeth's children refused to testify.
Fritzl married when he was 21 years old and his wife was 17. They had two sons and five daughters, but it was only Elisabeth that he began abusing when she was only 11 years old. Just before her 18th birthday, Fritzl lured her into the basement of their family dwelling. He tricked her there by asking her to help him carry a door. That door was the last piece Fritzl needed to seal the chamber where Elisabeth would be held captive.
Elisabeth and the three children that were held captive in the basement required therapy to help them adjust to the natural light. They also needed help coping with extra space they were not accustomed to moving around in. One son could not walk properly because of his height of 5 ft. 8 in. He was forced to stoop in the 5 ft. 6 in. basement. In June 2013, the basement of the Fritzl house was filled with concrete.
The Lifetime Story
The Lifetime movie was a little different from actual events. However, the storyline was close enough to the real events to get the point across about the father's outrageous acts toward his own daughter Sara, played by Stefanie Scott.
Sara was an outgoing teenager who was looking forward to her 18th birthday so she could move away from her controlling father Don. Before that happened, her father asked her to help him carry a heavy tub downstairs into the basement. When he left, he locked the door behind him and shoved a bookcase to hide the entrance. It would be twenty years and three children later before Sara would leave the basement and see daylight again.
Don convinced his wife Irene, played by Joely Fisher, that Sara ran away. Irene and Sara's sister Amy, played by Emily Topper, didn't have a clue that Sara and her children were imprisoned beneath them in the basement.
One big difference between the actual events and the Lifetime movie is that in real life Don fathered seven children by his own daughter. Lifetime showed her having only three children. Perhaps it was because 24 years were compacted in a two-hour movie for television.
Where Are Elisabeth and Her Children Now?
While in captivity, Elisabeth gave birth to seven children with only two years between all of their births except the last one.
Kerstin, the eldest, was born on August 30, 1988.
Stefan, the first son, was born on February 1, 1990.
Lisa was born on August 29, 1992.
Monika was born on February 26, 1994.
On April 28, 1996, Elisabeth gave birth to twins, Alexander and Michael. Michael died three days after birth.
There was more space between the last birth and the previous death than any of the other. On December 16, 2002, Elisabeth gave birth to her youngest son Felix.
According to the dates of birth, the siblings are now aged between 18 and 32. As adults, they sleep with bedroom doors wide open because of the trauma they suffered in a cramped space for so long. They all live under new identities in a tiny hamlet in the Austrian countryside, referred to as Village X. Their two-story house is kept under constant CCTV surveillance and patrolled by security guards.

Margaret Minnicks
Margaret Minnicks shares articles with readers all over the world. Topics include celebrities, royal family, movies, television, foods, drinks, health issues, and other interesting things. Thanks in advance for TIPS that are sent my way.
See all posts by Margaret Minnicks →