Leonarda Cianciulli
The Soap-Maker of Correggio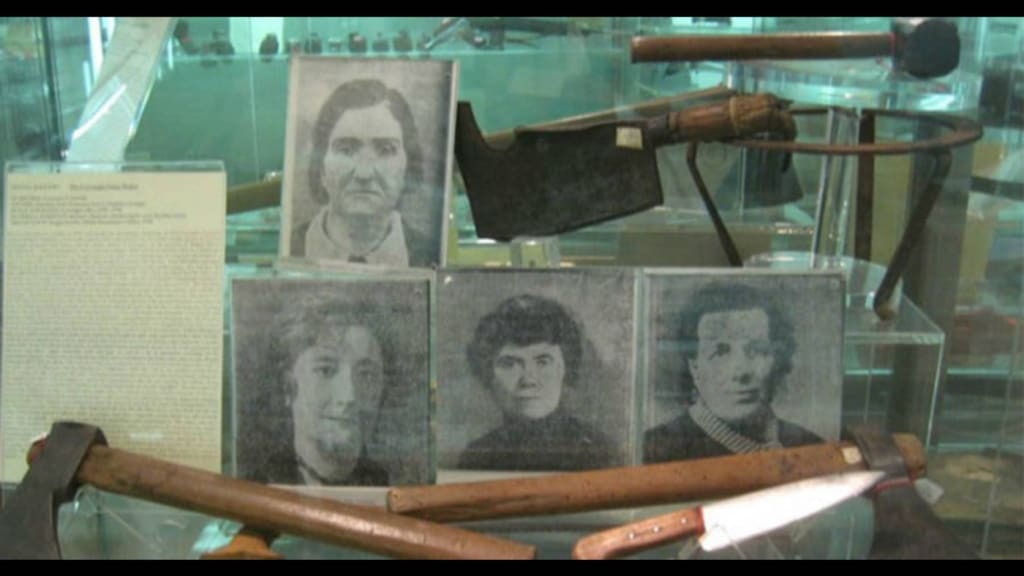 Leonarda was a special kind of twisted. Not only did she murder three innocent women, but she used their blood to make tea cakes. She then ate those cakes along with her son and other acquaintances who had no idea.
Leonarda Cianciulli was born on April 18, 1894 in Montella, Avellino. Not much is known of her childhood other than she had attempted suicide twice while younger. At the age of 23, she married a registry office clerk by the name of Raffaele Pansardi. She claimed that her mother cursed their union because she didn't approve of Raffaele and had already had a different man picked out for her daughter to wed.
In 1921, the couple moved to Raffaele's hometown of Lauria, Potenza. During their time there, Leonarda was sentenced and imprisoned for fraud. The couple's home was destroyed in the 1930 Irpinia earthquake after Leonarda was released. They relocated to Correggio, Reggio Emilia. The couple settled in and Leonarda opened a small shop. She was well liked within the community.
During the course of their marriage, Leonarda had 17 pregnancies. Three resulted in miscarriages and ten of the remaining children died in their youth. As any mother would, Leonarda became extremely protective of her remaining four children.
Leonarda was a superstitious woman and feared for her children's lives even more after receiving a warning from a fortune teller. The fortune teller told her that she would marry and have children, but all of the children would die young.
Leonarda's fears came to light in 1939, when she received news that her oldest and favorite son, Giuseppi, was going to join the Italian Army in preparation for World War II. In her emotional state she came to the conclusion that the only way to protect her son was through human sacrifice.
Faustina Setti was Leonarda's first victim. Faustina was a lifelong spinster who desperately wanted to find a husband for herself. She went to Leonarda for help and was told of a suitable partner who lived in Pola. Leonarda told her to tell no one of the news and also convinced the woman to write letters and postcards to relatives and friends. These items were to be mailed once she reached her destination to let them know that she was fine and doing well. Faustina met with Leonarda one last time before departing. It would be the last thing she ever did.
Leonarda killed her with an axe and dragged the body into a closet. She then cut the body into pieces, gathering the blood into a basin. Then she threw the body parts into a pot, added caustic soda which she had for soap making, and stirred the pieces until they had dissolved into a thick, dark mush. After this horrendous act she poured the mixture into several buckets and disposed of it in a nearby septic tank. She let the blood coagulate in the basin and dried it in the oven. Once it was dry she ground it and mixed it in with flour, sugar, chocolate, milk, eggs and a little bit of margarine. She kneaded it together and made tea cakes from it. She served the tea cakes to the ladies that came to visit her, as well as her son and eating some herself.
Francesca Soavi was her second victim. With her, Leonarda claimed that she had found the young woman a job at a school for girls in Piacenza. As with her first victim, she was told not to tell anyone and was persuaded to write letters and postcards to be sent to friends and family. Francesca went to visit with Leonarda one last time before leaving on her new adventure. She was given drugged wine and killed with an axe. Leonarda repeated the process the same as she had with her first victim.
Virginia Cacioppo was Leonarda's final victim. She was a former soprano said to have sung at La Scala. Leonarda claimed to have found her work as a secretary for a mysterious impresario in Florence. Once again, the woman was told to tell no one where she was going. The pattern remained the same as it had with the other two women. There was one difference this time, though. Leonarda melted Virginia's body to make soap, which she then gave to neighbors and acquaintances.
Leonarda's downfall came at the hands of her last victim's sister-in-law, Albertina Fanti. She became suspicious of her sudden disappearance and had last seen her entering Leonarda's home. Growing concerned, Albertina brought her worries to the police in Reggio Emilia. The police took her seriously and opened an investigation. It wasn't long before Leonarda was being placed under arrest.
At first, Leonarda refused to confess to anything happening, so the police changed tactics. They told her they believed that her son, Giuseppe, was involved in the crime. In order to protect her son from her crimes, she confessed in detail. She provided detailed accounts of what she had done to the three women.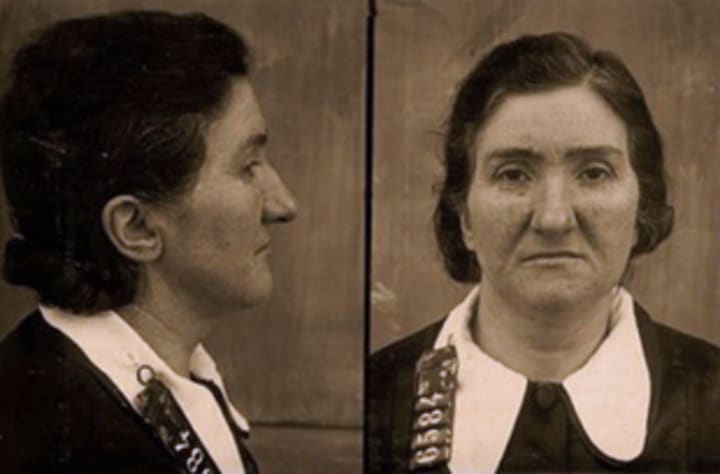 Leonarda was tried for murder in 1946. She never showed any remorse and even went as far as to correct the official account given while she was on stand. She was found guilty and sentenced to 30 years in prison and three years in a criminal asylum.
In 1970, while serving time in the women's criminal asylum in Pozzuoli, Leonarda died of cerebral apoplexy (sudden bleeding in the brain). A number of artifacts, including the pot in which she boiled her victims, are on display at the Criminologico Museum in Rome.
Sources:
web.archive.org/web/20060912155116/http://www.museocriminologico.it/correggio_uk.htm
ranker.com/list/soap-maker-leonarda-cianciulli/jacob-shelton
allthatsinteresting.com/leonarda-cianciulli
investigation
About the author
As a stay-at-home mom with four little ones, I seem to have lost myself. I'm beginning to get back in touch with my inner muse and making time for my writing again.
Reader insights
Be the first to share your insights about this piece.
Add your insights