Labor Day 2015
A Day I Will Never Forget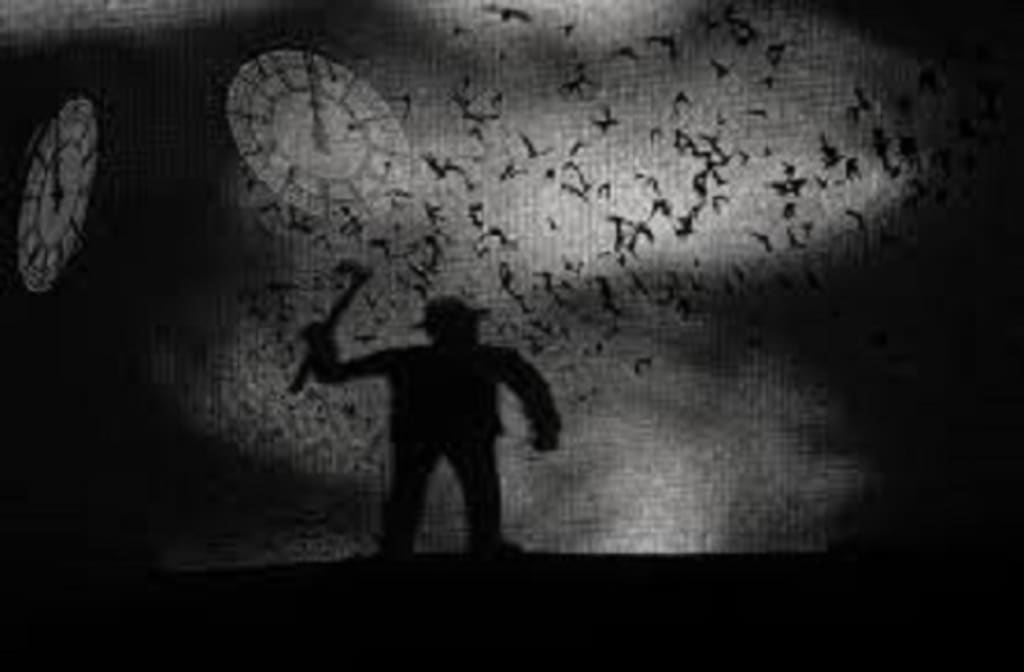 What comes to mind when you think of Labor Day weekend? As a regular law-abiding citizen, you probably think of backyard barbecues, traveling, tourism, and spending time with families. Simply put, you probably think of ushering summer out with a bang. That is, in some way, how I think as well. However, Labor Day weekend 2015 has changed all of that to a large degree.
Let me preface this by saying that unfortunately, not all of us are of the same mindset when it comes to holidays such as Labor Day. Law-abiding citizens want to go about their business and make memories during this holiday, but criminals do not. They just want to disrupt this and other holidays. This is something I learned the hard way. Here is my story:
First of all, a little bit of my background is in order. Although I have a number of talents, I have not always been very well liked in my hometown. This is not because I am not a law-abiding citizen. Rather, it is because I have come to the conclusion that I might have a high-functioning form of autism called Asperger's. However, I also hold a bachelor's degree in Education and a master's degree in Divinity. Besides all of that, I am also an ordained minister with a very large online presence, and I am a professional freelance writer.
During that 2015 Labor Day, I was working on a number of writing tasks at my home computer where I lived with my father at the time. For a number of years now, I have worked professionally as a writer on Textbroker, and it was on that day where I was working on several projects for that company and then taking several breaks to walk to a nearby park in between. I did this a total of four times during that afternoon.
The first time I ventured out that day was at 12:45 P.M., and as I strolled around the park I couldn't help but notice late model GMC van on a street by the park parallel to the elementary school. I was enjoying the day, and I was taking a break, so in all honesty I thought nothing of it. I went back and I did some more work for Textbroker. I returned to the park around 2 PM, and the van was still parked in the same spot. I once again strolled around the park, and still I thought nothing of this van sitting there.
After doing some more work for my company, I once again took a break and went to the park at 4 PM. The van was still there. Now, I'm starting to get a little bit nervous. I even approached the van thinking that whoever was in the van might be in need of some kind of help. I eventually decided against bothering whoever the driver was, so I yet again returned to my home to do some more work for Textbroker. At a quarter to seven, I again decided to take a break to go to the park. I remember thinking, "Surely that van has left by now," as I walked along. However, as the clearing came into view, it dawned on me like the climax of a Stephen King horror novel: the van was still there, parked in the very same spot. I couldn't wrap my mind around it. The. Van. Was. Still. There.
Something wasn't right about this situation, and I knew it. As I strolled around the park for the last time that day, I had a lot of conflicting emotions. To say that I wasn't sure what to do would have been an understatement. As I took the long walk home, I was arguing with myself. Something (or perhaps Someone?) told me, "Vaden, call the police on that van." I resisted for a little bit, but it was like an overwhelming drive was taking me over. I did not want to bother the man in the van, but I knew that I had to go ahead and make the call. So I did.
I knew because of my self diagnosed autism that it was likely no one would take me seriously. I knew if this was just someone resting, I would probably yet again be the laughing stock of my hometown. Sure enough, when I made the call, I could tell that the dispatcher was not taking it seriously. Although she promised she would send someone out to check out on my concerns, I did not think much would come of it. Nevertheless, I did listen to my father's police scanner at home to see what the police would find out.
Well, I literally sat bolt upright in my chair when I learned that the man in the van was a registered sex offender from a more populated area further upstate.
I'll just cut to the chase here: there were a number of things I learned from this situation. First of all, I learned that even if you think it is a waste of law enforcement's time, if you see something that does not seem on the up-and-up, you must do the right thing and report it. I also learned that this higher power I believe in—whether you want to call it God, Buddha, or just your own gut instinct if you are an atheist or an agnostic—is definitely something you should listen to. If something doesn't seem right, and it is making the hair stand up on the top of your head, by all means do whatever you have to do to remedy the situation. Even though there are a number of people in my former hometown who would just consider me as nothing more than "a local idiot," I am glad that I spoke up that day. I'm glad that I could be used by a force much larger than myself. I feel like I could have very well prevented a childhood abduction on that day, and I feel like someone's Labor Day could continue to just be Labor Day, and they did not have to go through the nightmare of a missing child.