Knives Out
The best mystery film of the 2010 decade.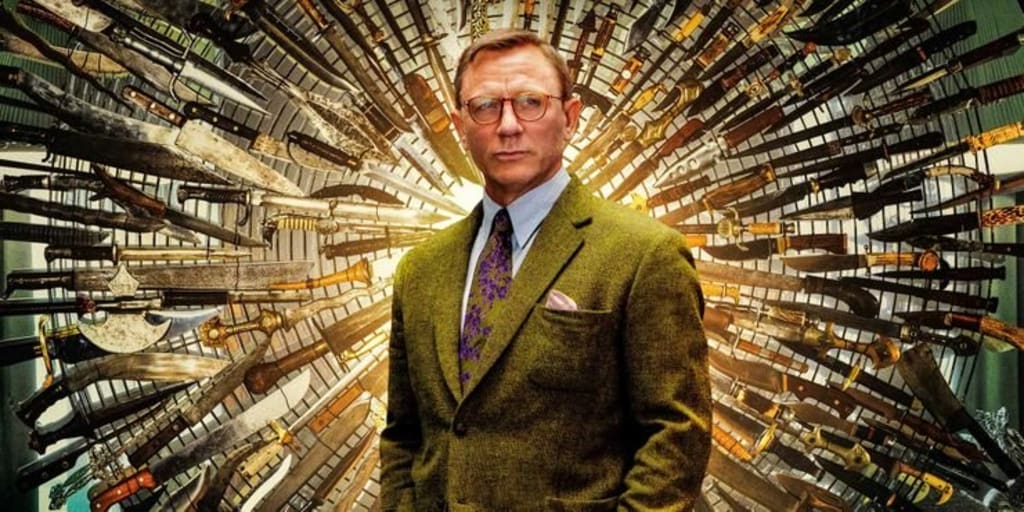 This case truly is a tragedy of errors.
When this movie came out, I honestly didn't think much of it. Another Agatha Christie level attempt to capitalize on the murder mystery genre which hasn't had a decent example in the last 20 years in the film industry.
Then I saw it. I have to admit how wrong I was to assume that this would just be like so many other murder mystery films.
This movie has so many in depth aspects to it, I've seen it about 10 times and I still discover things hidden in the background that symbolize the plot, a character, or the final twist.
I won't spoil the final twist but trust me people, it might make you cry.
The movie is about this writer named Harlan Thromby (Christopher Plummer, main council guy from 'Priest') who is found murdered (GASP) in his home the day after his 80th birthday party. His family is being investigated by the world renowned investigator Benoit Blanc (Daniel Craig, Lord Asriel from the Golden Compass). Can he solve this murder when there seems to be a suspect around every corner? Was it the nurse? The son-in-law? The maid? The borderline obsessive fan? Watch the film and find out!
Did you spot the blood patterns? It'll provide a clue!
Did you notice the statue spanking an unruly child? It's just hilarious whenever it makes an appearance.
Did I take a tylenol pm and then attempt to review a movie? Yes, this might not have been my greatest idea.
Also, the house that they use in the mansion for Harlan's home is amazing. It reminds me of the mansion from Clue with Tim Curry (icon, Dr. Frankenfurter from Rocky Horror Picture Show) and the knife throne is creative. I want one in every room of my house.
Marta, the nurse played by Ana de Armas (from a film called Knock Knock where apparently se beat the crap out of Keanu Reeves, it's on my watchlist), is the sweetest and kindest character that you hope really exists and really is a nurse that will help you out one day in the hospital. Her character experiences a turmoil of trouble and emotions that would make most people crack under the slightest amount of pressure. However, she perseveres in a way that I wish I could maintain when someone just cuts me off on the highway, let one if someone jumped me with a knife.
Jamie Lee Curtis (Nora Krank from Christmas with the Kranks) is incredible, but who didn't know that? From her FABULOUS outfits to her back handed comments, she may not be the Scream Queen but she is still the Queen in this picture.
Daniel Craig (Master Kane in a Kid in King Arthur's Court) as a Southern Private Investigator is just amazing. I got one word for you: doughnut. His accent might throw you off at first but embrace it. He reminds me of a cross between Hercule Poirot and Columbo, he's funny and incredibly smart. And the way he constantly emerges from the shadows is hilarious.
Trivia Fact: Rian Johnson said that Michael Shannon was by far the funniest person on set, and came up with a lot of his character's funny lines and physical moments, such as his triumphant arm-raise during the "eat shit" scene, and his retort: "I am not eating one iota of shit!"
I could easily write 3,000 words about each character in turn but it's an ensemble cast and no one has actual time for that. I'm in the middle of The Second Sex and I wanna wrap this up.
Bottom line, this movie is amazing and you will not regret spending the time to watch it. Give it 20 minutes, and if you're not hooked Hulu has the first three seasons of Rick and Morty.
Happy Binging!