James Reviews: 'The Mule'
Clint Eastwood's drug-running drama provides more laughs than tension.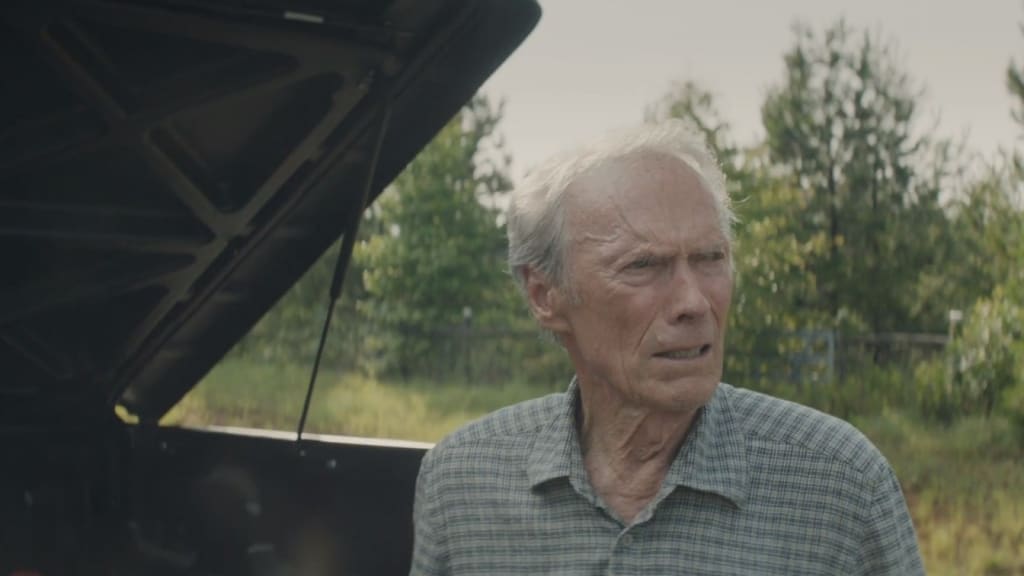 If Clint Eastwood has one universally respectable trait, it's knowing what type of movie he can or can't make. After being in the business since the 1970s, he has quite the body of work, playing iconic characters such as Dirty Harry and the Man With No Name, he's garnered fans from multiple generations. Unfortunately no longer able to take on physical heavy roles, he's managed to create films behind and in front of the camera despite his age. This time around, he reteams with Gran Torino writer Nick Schenk for another Eastwood featured vehicle. Given how much driving is featured in this movie, that pun was entirely intentional.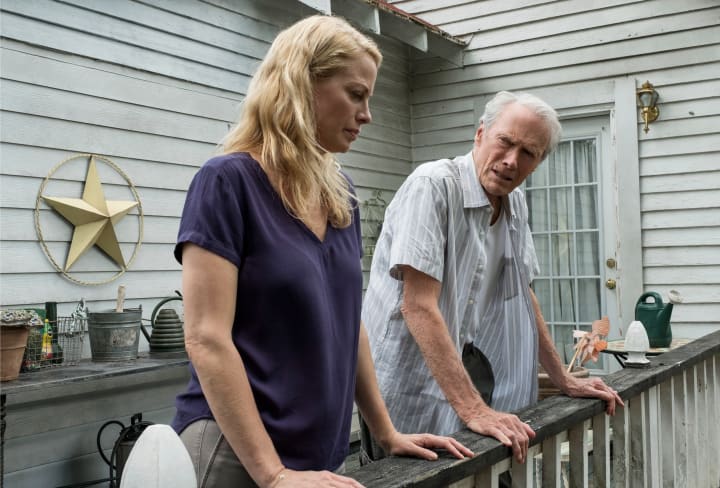 The movie starts up in a relatively dramatic fashion, with Earl Stone (Eastwood) winning another horticulture competition and buying out the bar as a victory lap. However, a wedding party that is in attendance reminds him of his daughter getting remarried, and how he missed walking her down the aisle. Flash forward to a little over a decade later, his horticulture business has closed down, partly due to Stone's refusal to jump on the information superhighway. Facing financial woes, he sets out for new employment and a friend of his granddaughters' offers him to be a driver after learning of his perfect record. That's where the plot kicks in, and Stone becomes a "Mule," a civilian who drives shipments of drugs from one end of Illinois to the other. The stage sets itself in reasonable fashion, making Stone our imperfect protagonist searching for redemption in the eyes of his family. The problem isn't necessary the character, setting, and how the story begins, rather the obvious way it sets the notes up only for the film to take its time knocking them down.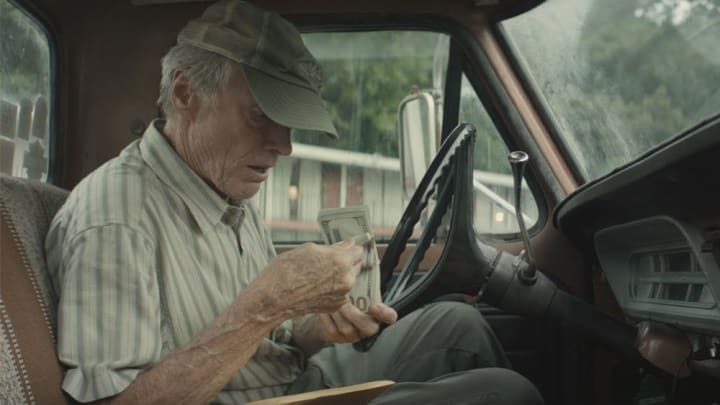 Eastwood does give a rather strong performance, but it does feel as if he's playing an exaggerated version of himself; cranky old man who has no filter on the language he uses. Of course, I'm not talking just curse words. It's that vulgarity that the film finds its shock comedy, a stark contrast to Clint in Gran Torino. You're not hoping he learns to be more tolerant to his neighbours and cease using the racial slurs, instead, you're waiting for what snappy offensive remark Eastwood will spit into the conversation. Don't get me wrong, there are some moments that turn out more awkward than funny. During the fifth run, where Stone is driving down in an upgraded truck with garbage from ice cream sandwiches and fast food joints litter his seat, two Cartel members are riding along behind him, and they have a bug in the car. As he turns up the radio and starts singing along,the gangsters can't help but hum in tune. Naturally, when you're on the road you can get caught up in whatever's been playing on the radio, couple that with the idea of two hardened criminals singing along with Earl makes for a humourous moment. It lingers like a bad joke from The Office, overstays its welcome and has you wishing for the cut to the next scene.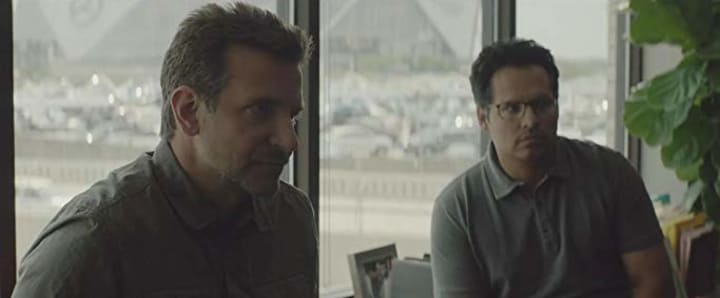 Meanwhile, as our geriatric hero cruises back and forth across the state, the DEA is trying to crack down on the Cartel in that area. Bradley Cooper and Michael Pena are two agents handling the case with Laurence Fishburne as their Special Agent in Charge. Every time the film cuts back to these characters and their story arc, there are hints of a good crime story that never gets fleshed out. The idea is that these agents are playing a cat-and-mouse game with Stone, but he's not some criminal mastermind, he's just an ordinary driver. However, thanks to Earl, the Cartel has been experiencing record deliveries; now this horticulturist is their most important asset to their success. The movie tries to be a riveting thriller based on a true person, but the truth can only provide so much material before you have to embellish details, and you can only exaggerate so much before you can't claim it's not based on a real story. Eastwood and Schenk do their best to make it interesting, but in the end, it becomes a dramatically dull tale.
The Mule is certainly one of the director's better projects of the decade, with solid performances from the whole cast, some notable choices in cinematography and dialogue that rolls off the tongue of actors mouths. However, the structure of the story, and lack of tension makes it less remarkable, but still passable. Hopefully this isn't a sign of what's to come, Eastwood can certainly do better.
Verdict: 6/10—Solid