Hollywood Has an Issue
What do they not want you to know?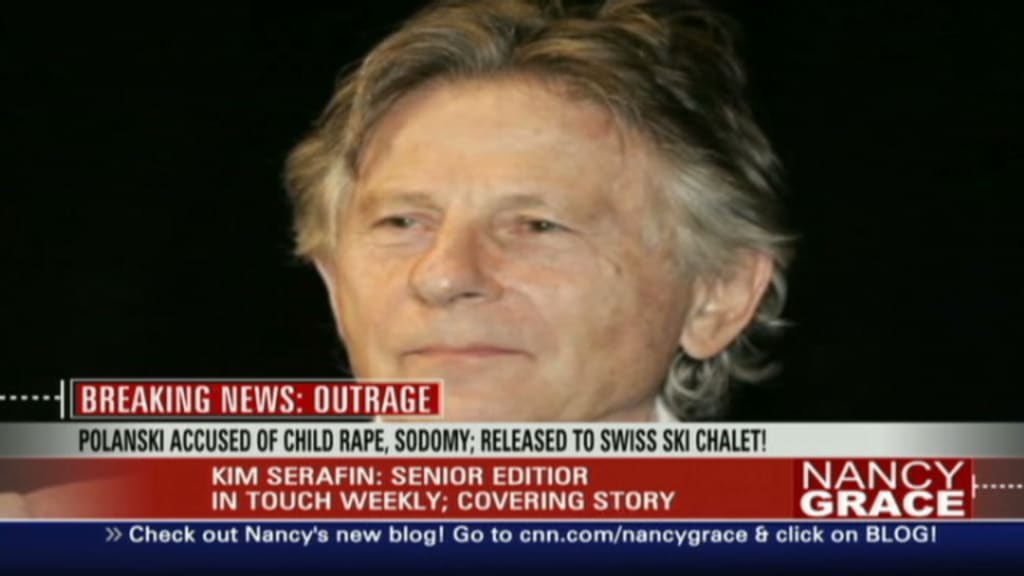 *I do not mean any harm to the people, companies, or families involved in this, I am simply stating facts and reporting on the issues at hand*
Hollywood is a place of making stars and creating movies; kids, teens, and adults live and work in the area, casting in movies, directing nationwide hits, and creating movies for all to enjoy (or to hate). But what is Hollywood hiding behind the scenes? Frankly, it's child abuse.
As seen in the attached photo, child abuse is a huge issue in Hollywood and brings up a lot of sites talking about he allegations, court hearings, and detainment of child abuse and their offenders. So, let's dig into some of these cases and prove as to why this is not just a coincidence that directors and assistants take advantage of younger kids (this doesn't happen just in Hollywood, but they are big for it which is why I'm focusing on them).
Director Scott Speer
On May 17, 2019, Scott Speer pleaded innocent to child abuse from an incident that happened in April. This account is not directly tied to him abusing a child he worked with, but rather threatening his own daughter's life.
On April 18, Speer and his wife started arguing; he hit her, lit a broom on fire, and threatened to burn the place down. His daughter, who was 7 months old, was inside the house at the time. Investigations are still going on and (if he is found guilty) he won't spend more than 12 years in prison.
Corey Feldman
Corey Feldman, who I remember from the movie The Goonies. Now at the age of 47, he's speaking out about the abuse he suffered from someone high in Hollywood when he was a kid. He mentions that a friend of his Corey Haim (died in 2010) was also a victim of child abuse.
Feldman now works with Child USA, an organization against child neglect and abuse. He was very vocal in his support for the Child Victims Act, which raised the age that a person could press charges against their childhood abuser(s) from 23 years old up to 55 years old. He supports the #MeToo movement, saying it helps for people to look at the alleged cases where charges cannot be pressed due to legal limitations (most states do not have similar laws to the Child Victims Act in NY).
He is currently working on a film to reveal the truth and he says nothing will stop the release of it.
Samantha Gailey
In 1977, Samantha Gailey claimed that director Roman Polanski raped her; this was when she was 13 years old. She described that he took her to a house in LA belonging to Jack Nicholson, an actor, and he claimed they were going there for her to model for a shoot. He then took photos of her topless and led her to the master bedroom to rape her. He was charged with raping a minor and drug abuse; he was given 90 days in prison and 90 days probation; afterwards he was supposed to see a psychiatrist for an evaluation. He finished filming a project and then fled to France, which protected him from being charged in the USA. He was arrested in 2009 in Switzerland because of the case, but was still not charged. The USA then asked Poland for charges to be pressed in 2016, which were denied, and Gailey decided to close the case in 2017 because she no longer wanted to dwell on it and wanted to move on in her life. Polanski still lives in Europe without formally being charged with what he did. Between 1977 and 2017, three more women spoke out about their sexual assaults conducted by Polanski.
Woody Allen
Woody Allen and Mia Farrow (actress) were in a relationship with multiple kids, one of them being adopted Soon-Yi. In 1992, rumors started circulating and eventually Farrow confirmed them: Allen was having sex with Soon-Yi, who was 17 at the time. They ended their relationship and Farrow got custody of all the children, but Allen was granted the ability to still visit and have contact with the kids (as long as Mia approved it). On August 4, 1992, Farrow left Allen alone with the kids while she went out to do some shopping. He took one of his adopted kids, 7 year old Dylan, and raped her in the basement. When taken to court, Allen was not charged and later on a doctor examined Dylan and suggested the child made up the story, but 28 year old Dylan repeated the story in a letter in a news blog. Ronan, Dylan's brother, spoke up for his sister against his denying father and later on became a vocal and persistent activist against child abuse, neglect, and assault.
Michael Egan
In 1999, Michael Egan refused to continue to go to parties hosted by powerful men in Hollywood; in 2014, he claimed this ruined his career. He said that Bryan Singer abused him at the parties and that Singer required all attending men to go naked if they were swimming; it was a rule of Singer's. Egan also says that Singer gave him cocaine before raping him when he was 15 years old. César Sánchez-Guzmán also claimed Singer sexually assaulted him, but Singer denied the claims. Multiple people threatened Egan that they would end his career if he did not keep them happy. Egan also named Garth Ancier, David Neuman, and Gary Goddard as men who also aided in the assaults. Jeff Herman (Egan's attorney) said that Hollywood had a huge issue with assaults, rape, and child abuse.
Jeffrey Jones
Jeffrey Jones was arrested in 2003 on accusations of making a boy pose for pictures naked; he pled guilty.
Victor Salva
Spent 15 months in prison for making two teenage boys (one was 12 years old and the other was 14 years old) have sex together in the 1980's.
So does Hollywood have a sexual assault and abuse issue? Yes. I think these people deserved longer sentences, especially Salva, and I just want to say this was unbiased; these are the facts and public information. But sexual assault/rape, abuse, hitting, and threatening is a big issue in Hollywood and people need to be more open to the idea that what they see on the shows and in the movies does not mean those actors and producers are not being abused behind the scenes cuz more likely than not, they usually are.
~Scott
sources:
https://www.google.com/amp/s/deadline.com/2019/05/scott-speer-pleads-not-guilty-arson-child-abuse-director-1202617519/amp/
https://www.google.com/amp/s/finance.yahoo.com/amphtml/video/corey-feldman-speaks-sexual-abuse-010000448.html
https://en.m.wikipedia.org/wiki/Sexual_abuse_in_Hollywood