Gary Allen: The Double Jeopardy Killer
The man who killed again after getting away with murder.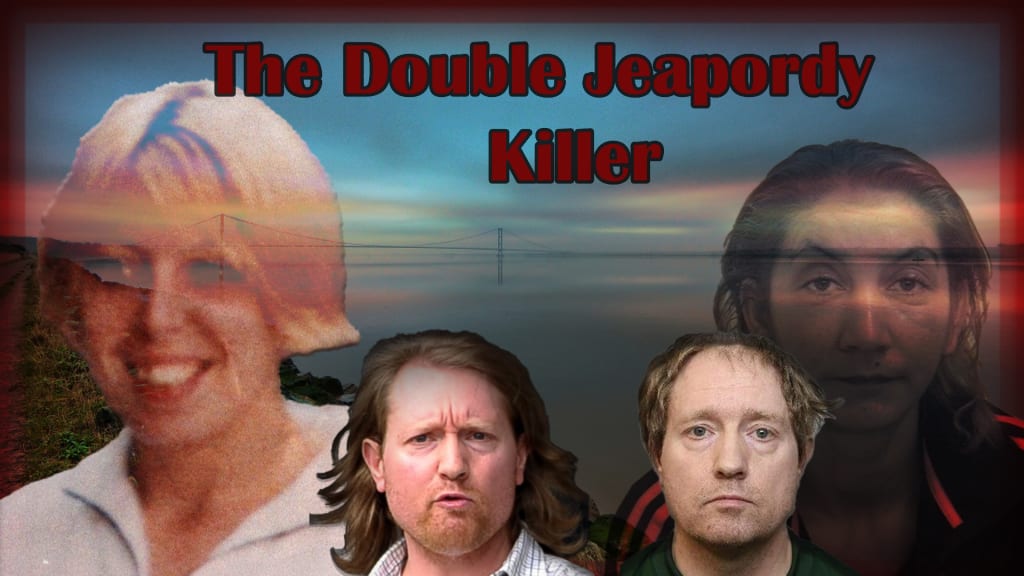 After getting away with murder for 25 years, a man was caught by police when he confessed during an undercover operation. This is the case of Gary Allen.
In 1983, at the age of 15, Samantha Class was placed into the care system and was assigned a social worker who took care of her day-to-day needs. Talking on meeting Samantha, her social worker who wishes to remain anonymous stated: "The 1980s were quite a different place for children in local authority care to the experience today. For a start, lots of children lived together in large homes. In Samantha's case, she lived together with seven other teenage girls, with two other wings housing eight younger boys, none over the age of 13, and another mixed group including sometimes toddlers and even babies. Samantha would have been 15 at the time. She stood out for her apparent maturity, her pleasant nature and good humour. In a place often resounded with screaming, shouting and children fighting, she seemed to get on with everyone. She often sat in the corner, knitting or crocheting while observing the surrounding circus. "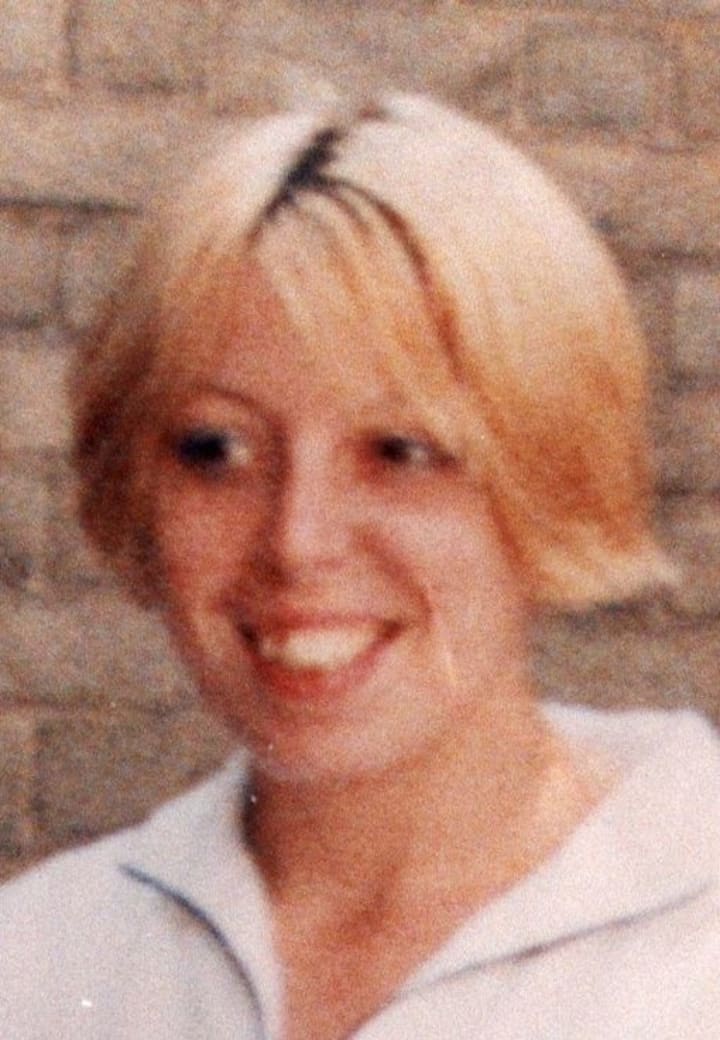 He goes on to say that she was maternal with the younger children but also got on well with the older girls. He recalls that she would quite often disappear for days and sometimes weeks. Continuing on he claims: "Sometimes she would go with her seemingly best friend, a very quiet rather aloof girl, and most famously they once ended up in London. Both were engaged in prostitution, even at 15, in fact it was why they were in care. They seemed to regard it as inevitable, the family business. Eventually she always returned, of her own volition or on the arm of some police officer. All in all, though, looking back it would be hard to deny she was one of the more pleasant children in a hard system dealing with those society in general was busily turning its back on."
Unfortunately, Samantha was also gripped by the cities drug problem and would use prostitution to fund her heroin habit. Throughout the years of her sex work, she became a mum of three, by October 1997, they were aged 12, 4 and 1. She was struggling being a single mum and even though she used her work to fund her habit, she also was using it as way to save up to take her children on holiday. On Saturday October 25th 1997, Samantha left her children in the care of someone she trusted at the cul-de-sac they lived in Firethorn Close, nearby the River Humber, so she could go out to work.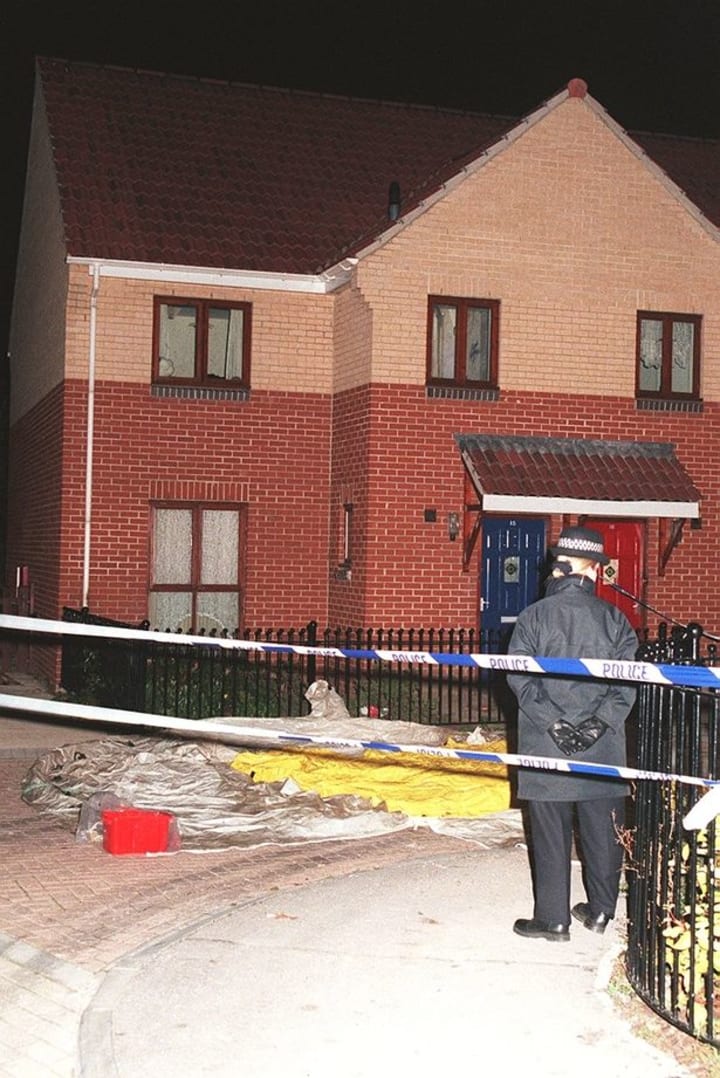 Around midnight, she was approached by a man in his early to mid-twenties who propositioned her for sex. She got into his car and they drove to a more private spot. This was the last time Samantha Class was seen alive again. Only 10 hours after getting into this car, Samantha's body was found by three schoolgirls who were walking along the banks of the River Humber.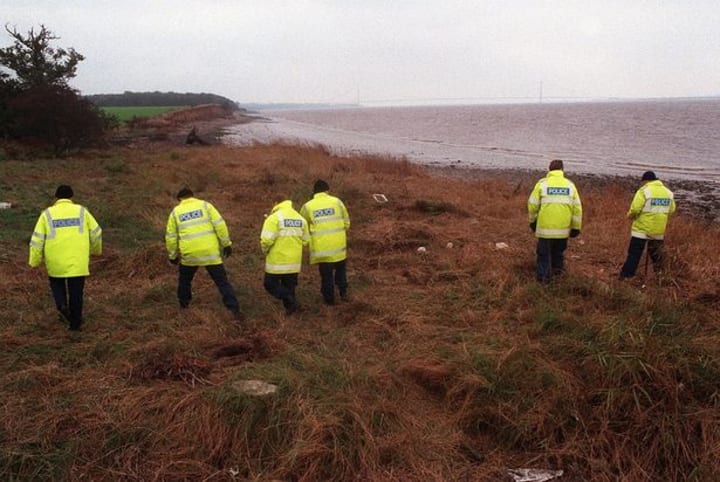 Her half-naked body had washed ashore near North Ferriby. She was partly submerged in the thick mud and half naked. A shoe, her underwear and her tights were all missing. Police arrived promptly to examine the crime scene and take Samantha's body for a post mortem. They found she had a total of 33 external injuries and the cause of death was strangulation with the use of a ligature. Samantha was found to also have internal bleeding, a damaged heart, spleen, liver, adrenal gland and kidneys. It was clear that she had sex with the attacker but it was unclear whether this was before or during the attack. They could not determine whether it was consensual related to her sex work, or sexual assault. The post mortem revealed that her body had been stamped on by her attacker and the tyre mark on her right arm suggested she had been run over and then briefly dragged by a vehicle after her death. A DNA swab was taken from her and ran against the UK database but no matches were made. A few days after her body was found, her missing clothes were found down stream covered in blood, which suggested her attacker had removed and attempted to dispose of them.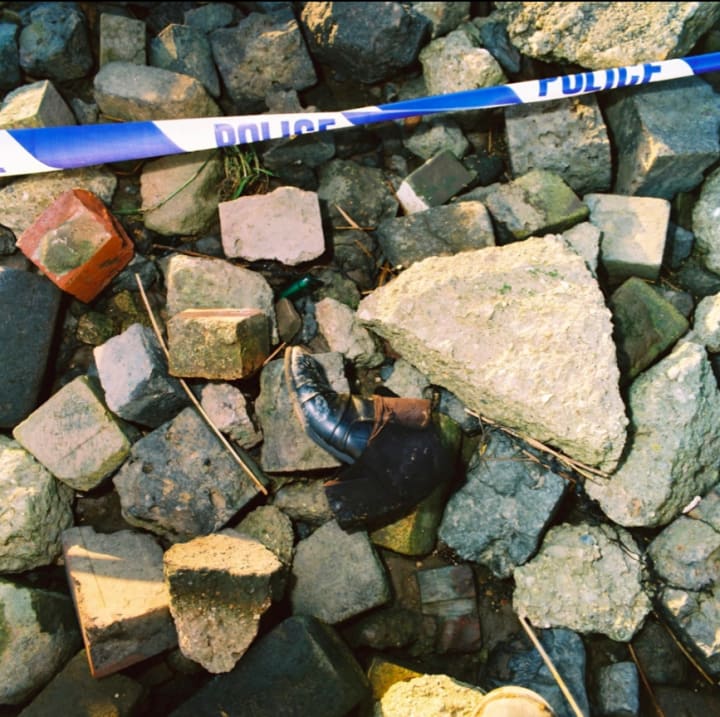 On Tuesday 28th of October police publicly released a photograph of Samantha Class and identified her as the victim. Humberside police asked for men who frequented the red light district of the area to subject themselves to a DNA test. Over 1000 men were swabbed but no leads were generated for 7 months after her murder and it was classified as a cold case. In July 1998, police pulled over an intoxicated man who was driving his car erratically. Luckily, police managed to pull him over before he could harm anyone. He failed the breathalyser test and was arrested for DUI. Following protocol, a sample of his DNA was taken and placed on the national database. It was a match to the DNA that was found on Samantha Class.
The man's name was Gary Arthur Allen and he was born September 27th 1973. At the age of 8 years old he had been referred to a psychiatrist for his frequent, violent temper tantrums. He spent his childhood tormenting his younger brother and sister, physically and mentally. He spent some time in Beynard House in hull between the ages of 8 and 9 due to his behaviour. He was thought to have split personality disorder and regularly attacked the other children in the home but then would immediately calm down afterwards. During his teenage years, he attacked his mother with a metal clothing pole, throttled a girl and repeatedly struck her in the head whilst she lay defencelessly on the ground, and he assaulted the son of his foster carer at the time by attempting to strangle the 15 year old. He enrolled for the army and during his time recruited, the 19-year-old Gary Allen was reprimanded for criminal damage and theft whilst stationed in Germany. At the age of 21, he threw a TV out of a window because he was upset that the UK didn't win the Eurovision song contest and then immediately after he threatened one of his house mates with a knife.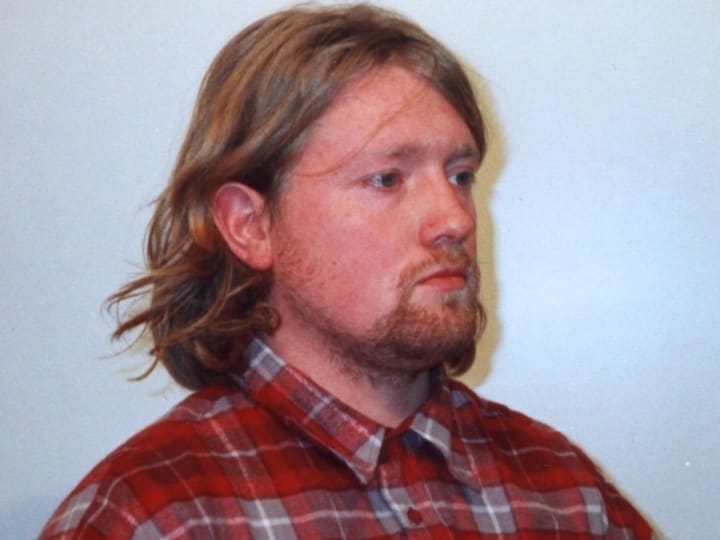 After the DNA match was confirmed, Gary Allen was formally charged with Samantha Class's murder in November 1998. The trial took place in early 2000 at Sheffield crown court. The jury heard how two days after Samantha's murder, on Monday the 27th October 1997, Gary decided to go to a junkyard and had his car scrapped. He said he only did this because he was frightened, he would get linked to Samantha after finding out she had been murdered because he had paid her for sex that same weekend. Although police didn't publicly name Samantha as the victim until the Tuesday. His response to this was that he owed his roommate money for rent so he scrapped his car.
After the 7-week trial, the jury only took a few hours to come back with a not guilty verdict which acquitted him of her murder. He decided to move 350 miles south west of Hull to a city called Plymouth in Devon. He lived on Wyndham Lane near Victoria Park. In March 2000, only six weeks after being acquitted of murder, he approached another sex worker, propositioned her and then grabbed her neck and attempted to sexually assault her but then he was interrupted by a passer by before fleeing the scene. He tried again in April 2000, but was caught by another third party. Both women reported the assaults to the police and he was charged with actual bodily harm and indecent assault. In December 2000, he was found guilty of all charges and was sentenced to 5 years and 6 months in prison. He was also handed an extended licence period of 4 years and 6 months.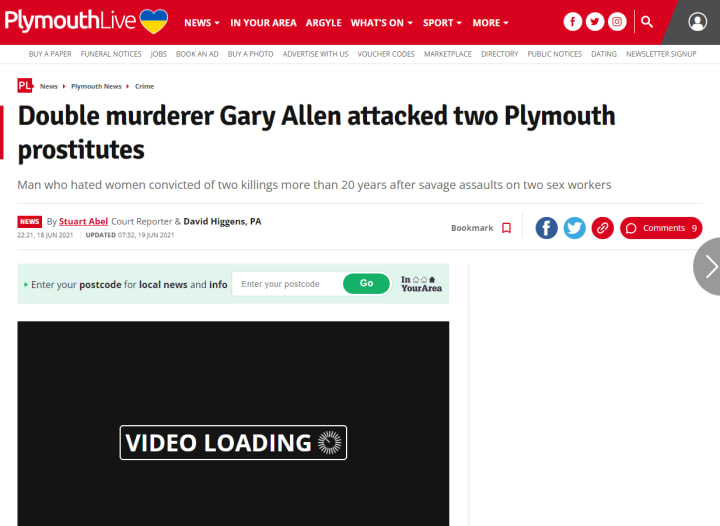 He spent the next 10 years in prison and during this time he made his feelings on female sex workers known to probation officers. He would refer to them as "scum" and "the lowest of the low." Gary also went on to admit that he had always fantasied about violently assaulting a sex worker and it would be a daily thought. When asked why he had attempted to assault the two women in Plymouth, he said: "I like to frighten them, I like to cause pain, I like to make them cry. I like blood, I like to hurt them, I enjoy it, it makes me feel good." He carried on explaining how prostitutes were "easy targets" and is quoted saying: "I just want to hurt people, I can't tell you how far and I can't tell you what I want to do to them, I enjoy thinking about it, I get pleasure from the thought. I just really enjoy different types of violence."

In 2003, he was briefly released on parole but was recalled quickly when he was found to have breached the sexual offences prevention order he was placed under, two convictions of battery and an offense of possession of an offensive weapon. He served the rest of his sentence and was released in 2010 where he moved to Grimsby in April.
Police still believed he was responsible for Samantha's murder so on June 16th 2010, an undercover operation was authorised code named Operation Misty. Undercover officers were first deployed three days later on June 19th. The plan was to get close to Gary and get him to confess whilst the conversations were being recorded. Throughout 2010 and 2011, two officers pretended to be criminals using the names "Ian" and "Scott." After collecting nearly 400 hours of audio recordings of conversation with Gary Allen, they were successful in garnering a confession from him. A crucial aspect of Gary's confession was that it was not prompted or asked for by the undercover operatives and he did it through his own volition.
Despite his confession, Gary was not arrested as police wanted more evidence to make sure they could overturn his acquittal from 2000. Several years later in 2018, Gary Allen was now renting out a flat in Bradbury's Close in Rotherham, South Yorkshire. In October, the now 45-year-old met 38-year-old Slovakian woman Alena Grlakova at a bus stop. The mother of 4 had moved to the UK in 2008 with her husband but over the years the couple had become estranged. When she met Gary, Alena was going through hard times and was addicted to drugs. She would use sex work to fund her habit and according to reports the pair would meet up at his place where they would have sex if Gary gave her alcohol, cigarettes and money.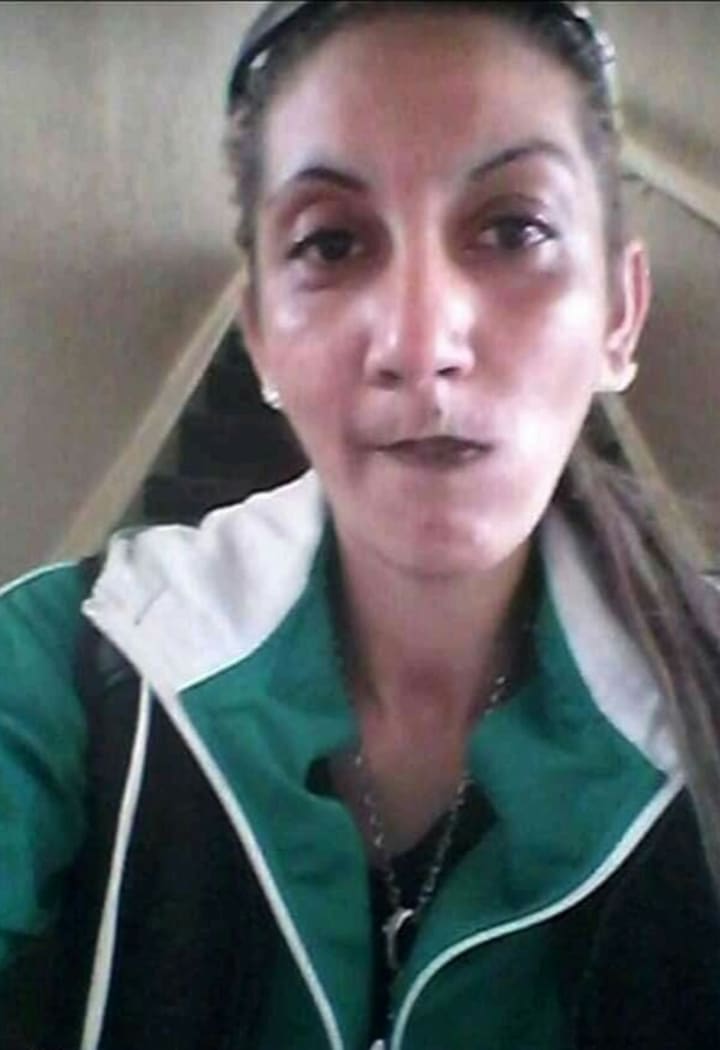 Alena was last seen alive on December 26th 2018 between 8:30 and 10:30PM. Her body was found 4 months later in early April 2019 in a dry stream at the back of the Fitzwilliam arms hotel in Parkgate, Rotherham. Her body was naked and badly decomposed. The initial post mortem led to inconclusive results but further tests provided the cause of death. Alena's neck had been compressed due to strangulation. Specially trained officers were sent out to Slovakia to support her family whilst a team supported her UK based family. Within two days of finding her body, Police announced they had arrested a 45-year-old local man in suspicion of her murder. Gary Allen.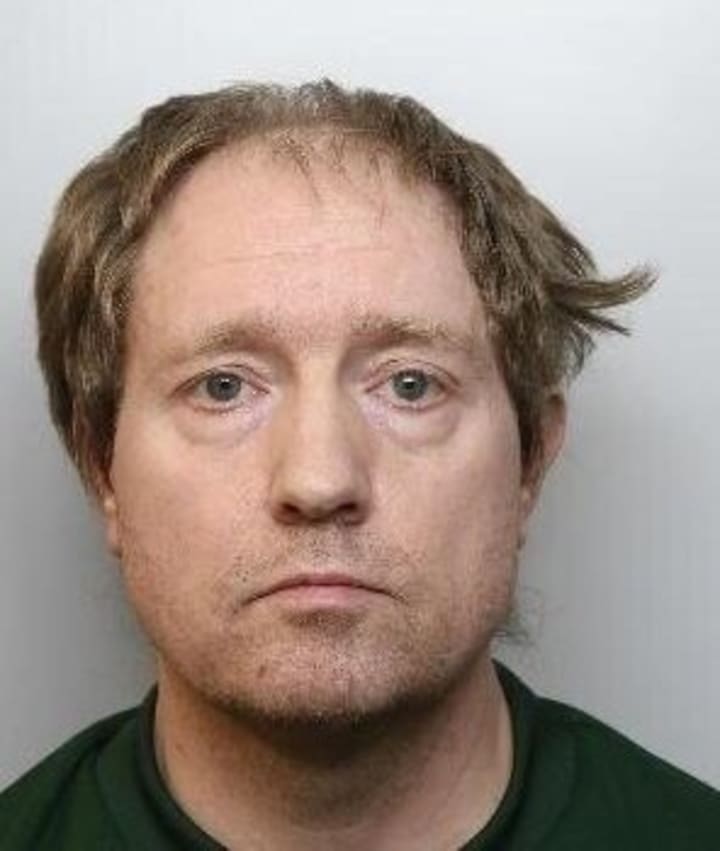 Police used 6000 hours' worth of CCTV footage to trace Alena's movements the night she went missing. At 7pm on boxing day 2018, she was spotted leaving The Travelers which was a pub on Broad street only up the road from the hotel her body was found. She was later seen at around 10:30pm walking towards Bradbury Street, the home of Gary Allen at the time.
After his arrest, police searched his phone and found that he had voice recordings that confirmed Alena showed up at his flat at 5:45PM the day she was murdered. The recordings revealed that he kicked her out around 20 minutes later. The search of his computer disclosed more evidence with internet search results for tools to dig holes with followed by purchases of a trowel and disposable gloves. He also regularly searched Alena's name into google to see if her body had been found or if news of her death had been reported. His phone also contained images of dead female sex workers who had been strangled.
With more than enough evidence to suggest that he had murdered Alena, he was remanded in prison to await his trial. In the meantime, all the evidence from the undercover operation and new evidence regarding Alena was presented to the court of Appeals which resulted in the overturning of Gary Allen's acquittal for the murder of Samantha Class in 2000.
In April 2021, his trial finally started after being delayed due to covid-19. He was being tried for the murder of Alena Grlakova and retried for the murder of Samantha Class. Despite all the evidence against him, Gary Allen continued to deny his involvement in both murders and pleaded not guilty. The trial lasted 8 weeks and came to a close in June 2021. The jury found him guilty of both murders. On Wednesday June 23rd 2021, Gary Allen was sentenced to a life term with a minimum term of 37 years minus the 624 days he had already spent on remand.
Since being incarcerated Gary Allen has attempted to appeal his convictions for both the murders but has been unsuccessful. He is still in HMP Wakefield today.
For more true crime:
About the Creator
I like to write about true crime and do small investigations. I also write fiction sometimes
Reader insights
Be the first to share your insights about this piece.
Add your insights