Florida Man Posted Revenge Porn Out of Spite
A Florida man posted a sex video of him and his ex on Snap because she didn't take care of his dogs properly.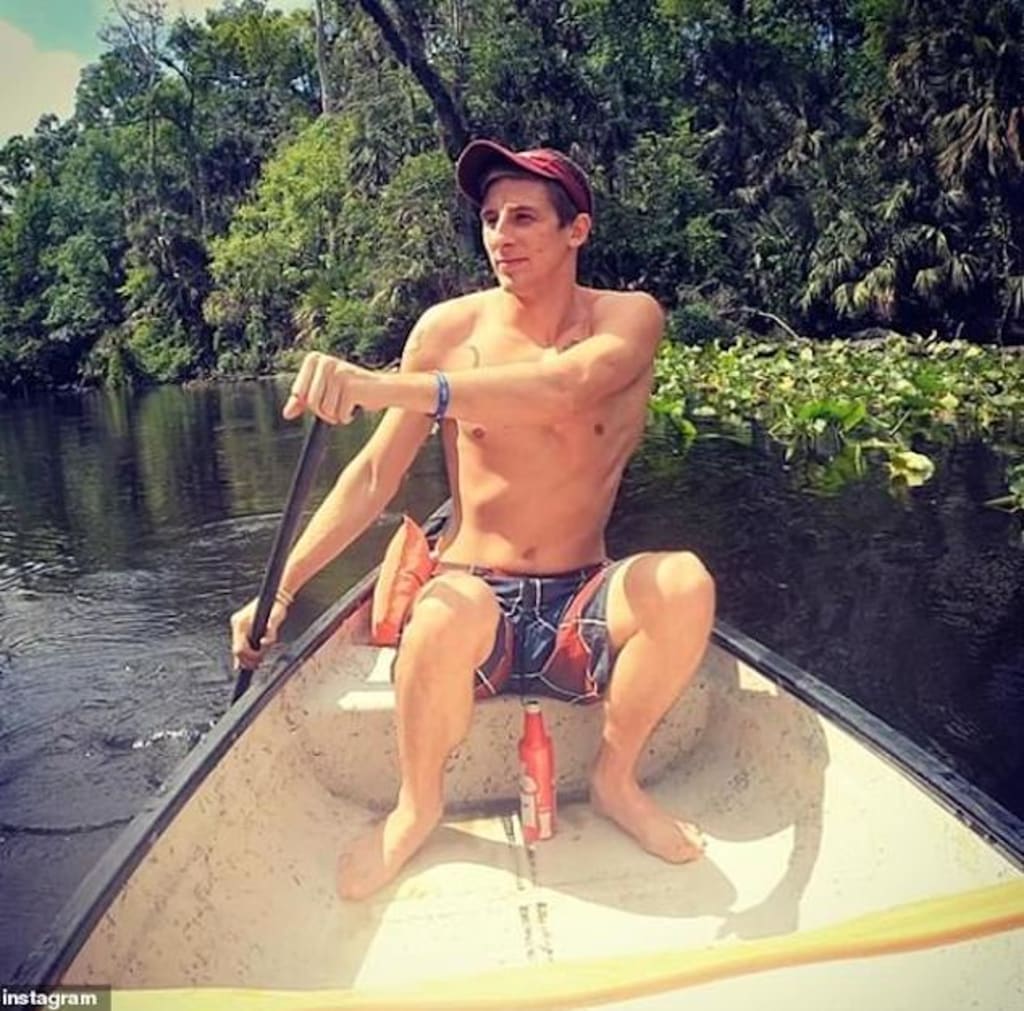 Social media has changed the way communication happens, for better or worse. It has also changed the way people seek to get revenge on those who have wronged them. Or at least those who are perceived as having wronged them.
One Florida man, Jonathon Stokes, is learning the hard way that getting revenge is not always as sweet as the movies make it seem. He got upset with his ex and used social media to get back at her. The thing is, his revenge was illegal and he is the first one to be charged under new Florida cyberharassment laws.
Revenge Snap
Stokes was going on vacation, so he asked his ex-girlfriend to take care of his dogs. While the numerous reports on this did not mention anything, it must be safe to guess the two had been on friendly terms. Or as friendly as exes can be.
While he was away, he would check in on his fur babies. Something set him off or he saw something he didn't like. Stokes would post complaints on various social media platforms about the care his dogs were getting from his ex. Allegedly some of his friends tried to cool him off, but as any dog owner will say: The care of their babies is of the utmost importance.
Once Stokes returned home, he knew he had to get revenge. So, since he had a sex tape of him and his ex on his phone, there was only one option in his mind. The sex tape was sent to some friends on Snapchat and used as his Snap story. Maybe he thought he wouldn't get caught. Or wanted to use it to launch a whole new career for himself.
Snap Is Forever
As she became Snap famous, or infamous as it were, the ex was shown the sex tape. Her first stop after being shown it was the police station. They took a report from her and began to look into the allegations.
Stokes for his part denied being the one that uploaded the video. To be clear, this was sent from his account, something that would be easily provable. Even if someone had hacked him, the hacker would need access to his phone (or wherever he kept the sex tape file) to be able to upload it. Also, it seems far-fetched to believe a hacker would break into his account just to upload a video of him and his ex having sex to Snapchat. Yet, he continued to deny it for a while.
The ex, who has remained unnamed, was brought back in for questioning. She has admitted that she gave her permission to be filmed while having sex with Stokes, but was adamant she did not give her consent to having the clip uploaded to any outlet.
With that in hand, the police talked to Stokes again. This time he admitted to uploading the clip to Snap and other places "out of spite" because he didn't feel that his dogs were getting adequate care while he was out of town. Honestly, revenge porn is always wrong but will a jury convict him with that defense?
Snap Charges
Prosecutors have charged Stokes with first offense sexual cyberharassment. He has been released on $1,500 bail as he awaits his August 20, 2019 arraignment. Most experts believe he will plead not guilty, though some are wondering if he will get and/or take a plea deal should terms be agreed to.
Making a deal unlikely is Stokes' criminal record. He has been charged with beating an elderly person and fighting arrest in 2013. A few years later in 2016, he was charged with assault and once again violently resisting arrest. In his revenge porn case, he didn't appear to resist arrest. So maybe he's matured?
Social media has changed the way things are done. Including revenge and criminal acts.