'Extremely Wicked, Shockingly Evil and Vile' - A Movie Review
Zac Efron portrays a convincing, charming, and yet chilling Ted Bundy.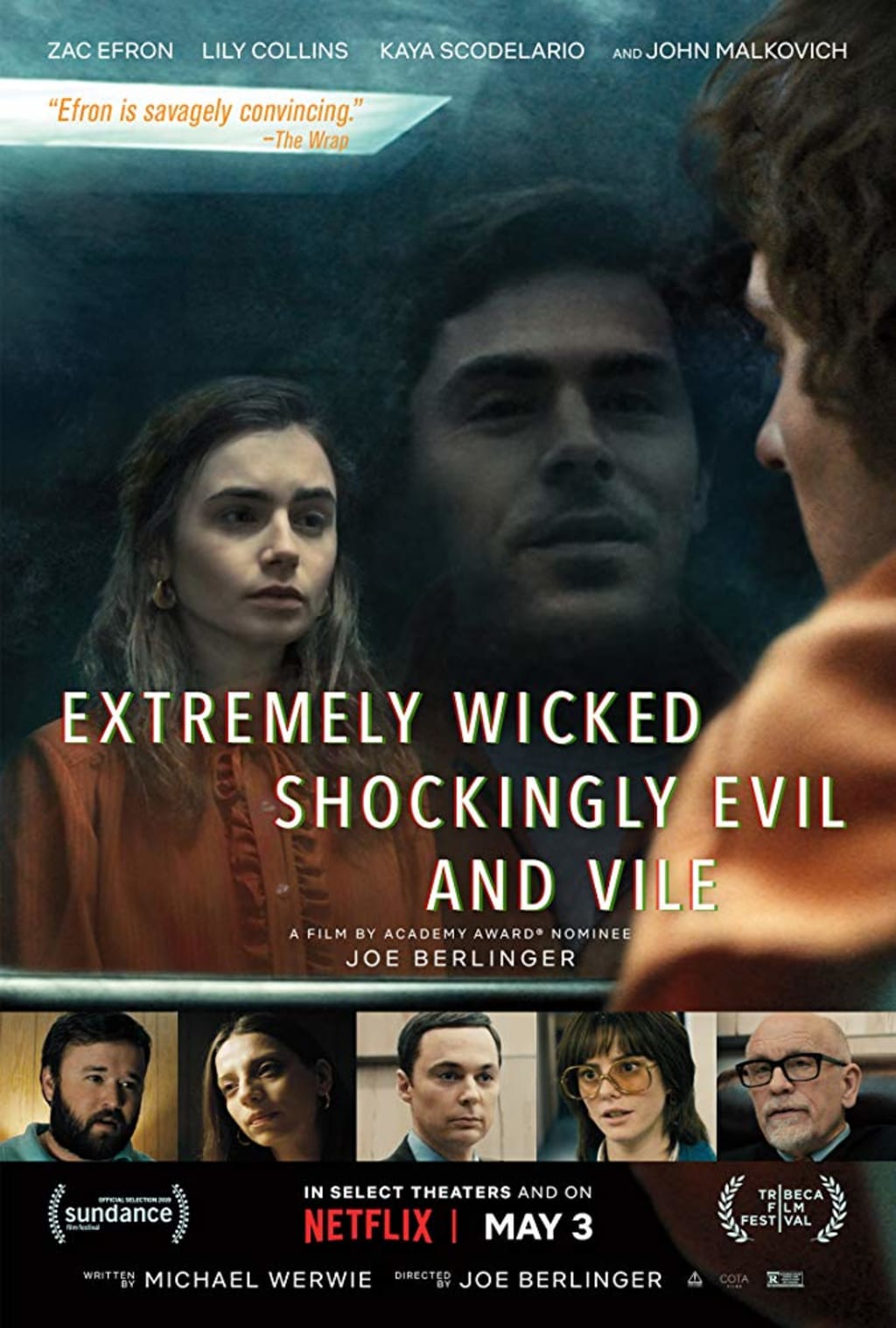 Do you know who was more popular than Disney World at one point? I'll give you one guess, he was a wicked, shocking, and vile serial killer.
Directed by Joe Berlinger, the newly Netflix released Extremely Wicked, Shockingly Evil and Vile gives audiences the true story about the life of Ted Bundy. Having fallen in love with the infamous serial killer, Liz must choose which side she is on as audiences witness the biggest courtroom frenzy of the 1970s.
Zac Efron was the best pick to play Ted Bundy. I never knew how well he could act as a bone-chilling man who could still make you fall in love with him through his dazzling eyes and appearance. Efron spent a good amount of time studying his character to portray a genuine performance.
Little did I know about Ted Bundy's romance with Liz Kendall. My favorite aspect about movies uncovering historical background is how they expose details that the news didn't publicize. Lily Collins was splendid as the soft-spoken yet tough Liz Kendall! Honestly, it's one of Lily Collins's best roles!
Supporting credits include Kaya Scodelario (Carole Ann Boone), Jeffrey Donovan (John O'Connell), Angela Sarafyan (Joanna), Haley Joel Osment (Jerry), and even appearances from John Malkovich and Jim Parsons. Performances are excellent. Even a minor character left a big impact.
The film did an excellent job with editing and cinematography. It splits scenes in a creative and yet suspenseful format. Slowly, we're introduced to the smooth-talking Ted Bundy until we fully realize how much of a monster he truly is.
The story moves at a suitable pace. It never loses you and it keeps your interest hooked thanks to the charming Zac Efron. I like how we don't focus on all the grueling murders. Instead, it's about the mask Bundy used to cover the monster.
I found the story intriguing and I was on edge wanting to learn more. Admittedly, there are minor errors in the story, but it does not ruin anything.
Efron's performance is so convincing through his charming words that I was actually rooting for him at one point. Yes, Bundy was that smart. Filmmakers did a fantastic job getting into the mind of Bundy to have that impact on you.
One change I would make is the perspective of the main characters. In the beginning half, the story splits between Liz and Bundy until our only focus is on Bundy. Liz sort of disappears for a bit. The film had an opportunity to develop more of Liz's character, especially her new relationship with Haley Joel Osment's character, but it didn't.
To re-imagine the most epic trial of all time, the film did a fantastic job mirroring lines and the angles of the most watched trial of the 70s. I feel like there may have been a few too many court scenes at the start of the film, but still, we wouldn't have that realistic feel.
The ending is the best and most well-performed scene out of the film! Although separated by glass, you can't help but feel chills running up your spine. Suddenly, Zac Efron becomes Ted Bundy in a second and you are no longer rooting for him.
Although the title of the movie is the perfect description for Ted Bundy's ruthless actions, it's kind of a mouthful. Though I can't think of any other title that perfectly describes the atrocious murders and trial to scoop the dirt from a disturbing man.
Extremely Wicked, Shockingly Evil and Vile is a different crime movie that makes you think on a whole new perspective. Props to director Joe Berlinger. I recommend this movie, especially to all the Zac Efron fans out there. It's one of Efron's best films.