Eleanor Williams: The Lie That Tore A Town into Pieces
How Eleanor Williams lies ruined men's lives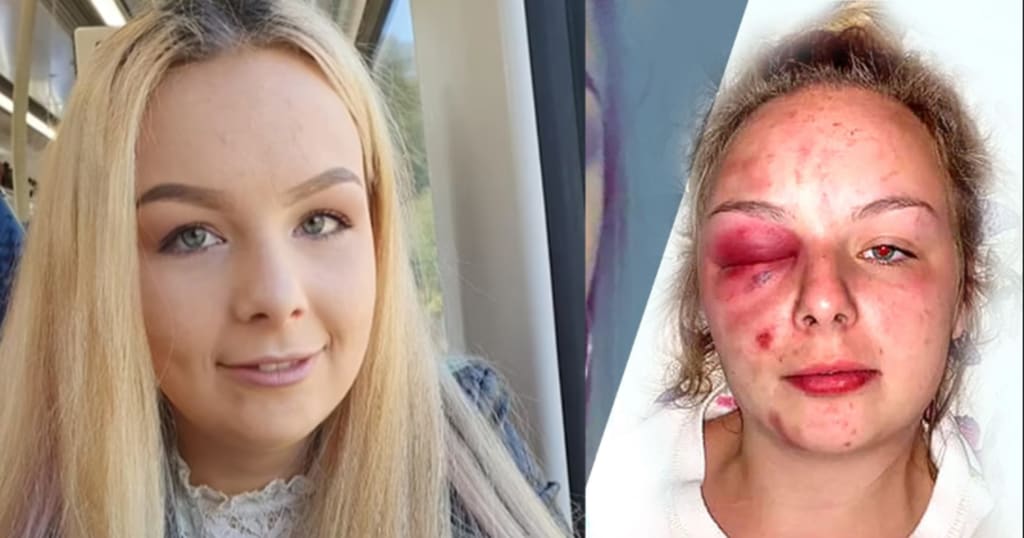 In October 2017, Eleanor falsely accused a man of rape. She claimed that he had sexually assaulted her and even fabricated evidence to support her claim. But that was just the beginning of what she was going to do.
This happened in Barrow, Cumbria, North West England. The accused suffered, some attempted to take their lives, their businesses plummeted to the bottom.
May 2020
Eleanor Williams made a post on Facebook on May 20, 2020. She started with, "I think this is the hardest post I'm (sic) ever going to write."
According to reports, the 19-year-old alleged that she had been kidnapped and forced to engage in sexual activity with "three Asian men," and was being transported across the northern regions of England.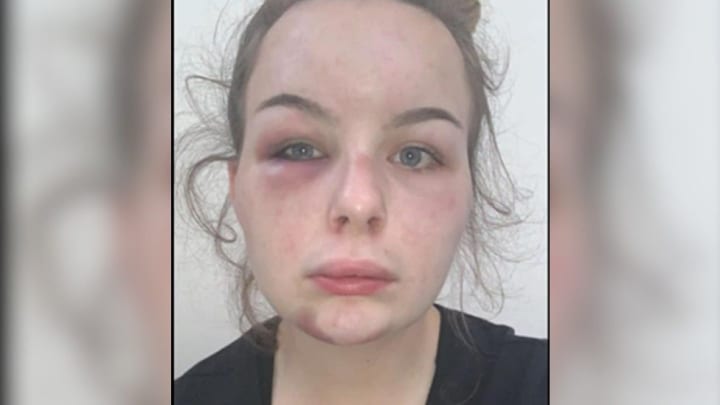 She shared multiple photos of herself, which showed apparent severe injuries, including black eyes and bruises all over her body.
After posting on Facebook that she had been trafficked, beaten, and raped by Asian men, Eleanor Williams, who is now 22 years old and from Barrow-in-Furness, caused significant unrest in the town. Graphic images of her injuries were widely shared on social media, with over 100,000 reposts, but it later emerged that she had inflicted them on herself using a hammer.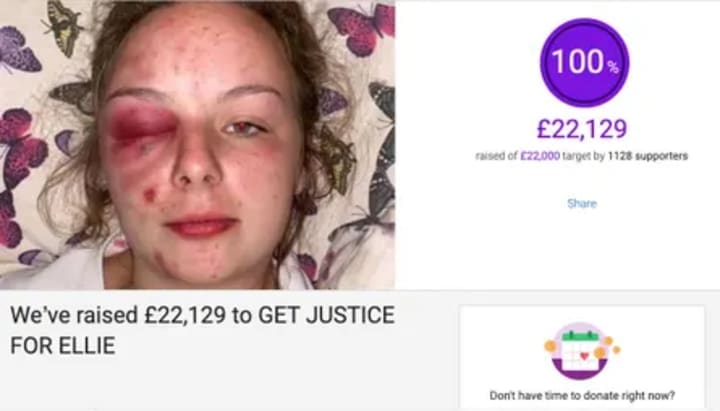 Williams had six phones and went to great lengths to fabricate messages and social media posts, all in an effort to support her false claims. Her allegations sparked a global "Justice for Ellie" campaign that attracted over 100,000 members and raised thousands of pounds.
According to Cumbria Police, there were a total of 151 additional crimes reported in the small town of Barrow, England, following Williams' Facebook post. These included 83 incidents of hate crimes, as well as cases of criminal damage and public order offenses. However, as detectives looked into Williams' claims, they discovered that she had been dishonest.
In reality, Williams had already faced multiple charges of perverting the course of justice even before making the explosive Facebook post. This included falsely accusing three men of rape dating back to 2017.
Exposing The Lie
CCTV footage revealed Williams purchasing the weapon, a hammer, from a Tesco store. She was seen wearing a bright Adidas bag and headphones, and using the self-service checkout to buy the hammer along with a bottle of water and some other items.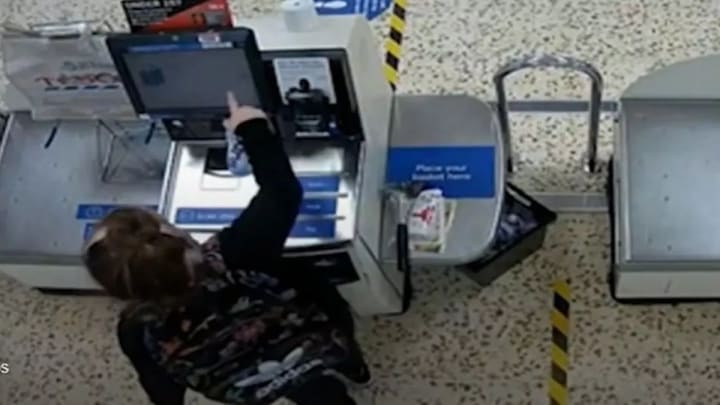 Williams claimed that she had intended to catch a bus to Barrow, but accepted a ride and was taken to a property where she was allegedly raped by ten men. However, a few days later, police discovered a hammer near her home, which had her blood and DNA on it.
Despite her allegations, a Home Office pathologist concluded that her injuries were not consistent with her account but instead, were indicative of self-infliction. She had talked about being trafficked for several years.
Eleanor also provided investigators with names of girls she claimed were victims of the gang. When the girls on her list were approached by investigators, they claimed they were never a victim of any gang. The names were fabricated.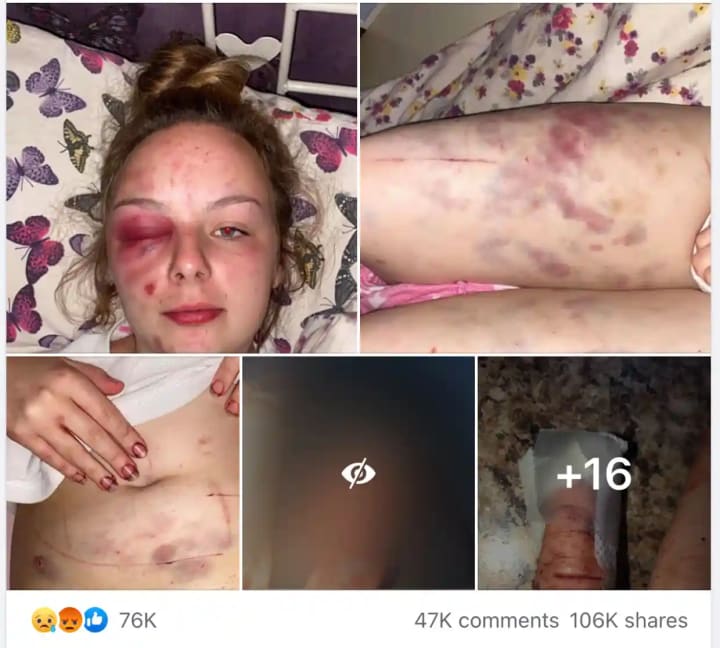 Williams could not have foreseen the far-reaching effects of her explosive 1,362 words social media post. However, that post triggered a chain of events that resulted in numerous legal proceedings, people leaving their homes, and several suicide attempts.
Upon further investigation, the police discovered that Williams had employed various tactics to manipulate social media apps and create the illusion of men discussing raping her.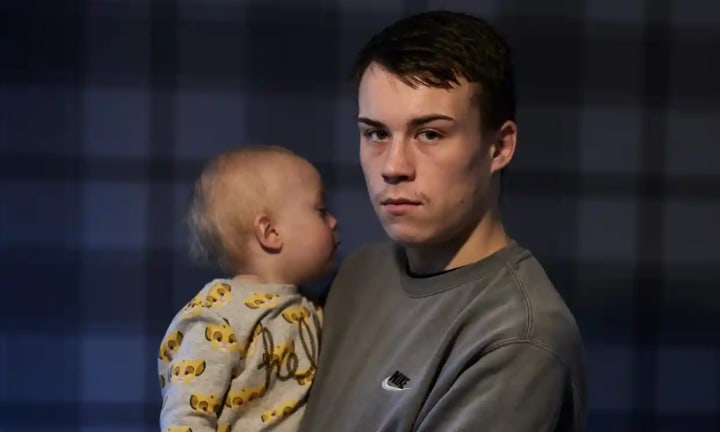 She sent messages to herself, posing as traffickers or other victims, and even persuaded real people to send messages that she later claimed were from her abusers. While some of the individuals she accused were real, others were fictitious.
Jordan Trengove was one of the falsely accused. Williams accused him of drugging and raping her at knifepoint, which resulted in his 73-day imprisonment on remand. Trengove revealed that the accusations had a devastating impact on his life, he was diagnosed with complex PTSD.
Eleanor Williams is Prosecuted
Williams was found guilty of eight counts of perverting the course of justice by the jurors in a trial that lasted for ten weeks. The verdict came after just three hours and 29 minutes of deliberation. On March 14, 2023, Williams was sentenced to eight-and-a-half years in prison for her offenses.
Why would a sane woman do something like this?
About the Creator
The goal is to give you daily stories that will have you hooked.
This is an extension of the Quora space: Rare Stories
X(formerly Twitter): Scarce Stories
Subscribe, like, comment and remain blessed.
....xoxo
Reader insights
Be the first to share your insights about this piece.
Add your insights