Do You Believe Charles Manson should have spent the rest of his life behind bars?
Charles Manson and The Manson Family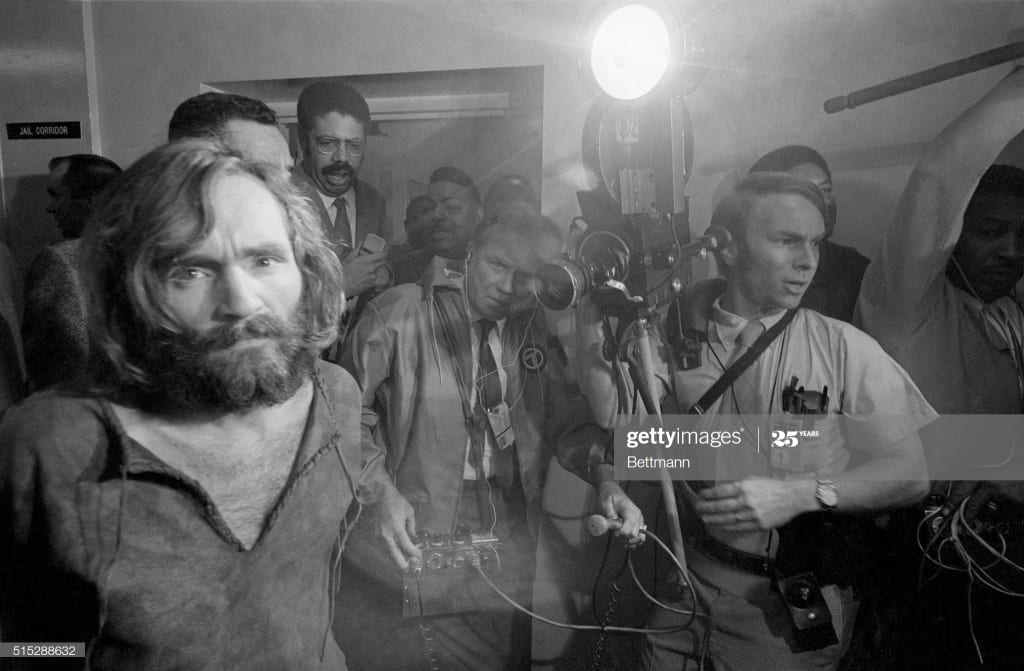 The man beyond the infamous murders back in the late 1960s. Some say he was a cult leader, a prophet, a murderer, and much more. We will discuss who exactly Charles Manson was from my point of view. I am not a professional doctor, so I will not be making any diagnosis labels or leading that way as I am not trained. However, I am a conspiracy theorist and have no problem sharing my thoughts on this topic with you.
Born Charles Milles Maddox in November of 1934 in Cincinnati, OH, to a teenage mother. Once the young mother married a man with the last name Manson, that is when she changed Charles' last name to Manson. Later sending him to a boys' school. It is safe to say that they didn't have the best relationship. Charles got old enough to start committing crimes from petty theft and other crimes leading to a long wrap sheet.
After being in and out of prison Charles later joined forces with about 100 people. They referred to themselves as "The Family" or "The Manson Family." The basically lived against society's values while doing LSD and other drugs. Manson being the leader, the group looked up to him as a prophet or as Jesus himself.
Something to note about Charles Manson that not many people know is that he wrote a song for the beach boys. He had talent, but his erratic behavior and drugs seem to have gotten in the way of him making it to Hollywood. Leading him to believe society turned his back on him and that soon a race war would take place. While convincing his followers to start a race war, he used the Beatles song "Helter Skelter" as an anthem to persuade his followers to commit murder.
On August 9th, 1969, Sharon Tate, Wojciech Frykowski, a writer and his girlfriend Abigail Folger at the time, alongside a celebrity stylist Jay Sebring, the heiress to the Folger brand coffee. The four who carried out this murderous crime was Susan Atkins, Patricia Krenwinkel, Linda Kasabian, and Charles "Tex" Watson. At the time of this murder, Sharon Tate was about 8 months pregnant. The crimes committed were so unthinkable, and the motive behind it all was to start a race war that Manson believed would take down the superior people. Other conspiracies state that the murders of the likes of Sharon Tate were for being rejected from Hollywood. The exact reason has varied, and Manson himself has contradicted himself, so it's impossible to know the real motive behind the killings. The most important this is the victims that lost their lives.
So, why do I ask if Charles Manson should have spent his life in prison? One of the main reasons is he was not at the scene of the crime, nor did he commit murder on anyone. I am not saying prison wasn't where he was supposed to be for influencing his young "family" to commit the crime. However, I don't feel as if a person should spend their life in prison when they weren't a part of the crime. As people, how can we be responsible for the actions of others? If that is to be accurate, then a lot of people should be jailed for the rest of their lives. Charles Manson presented an idea probably high on LSD and a list of other drugs. The obsession that those women felt for him was strong enough for them to diminish his words as just those words.
In my opinion, Tex, Susan, Patricia, and Linda made a choice to take the words of this man probably while on a drug binge seriously and go out and commit these crimes. Charles Manson is guilty of repeating the plan of murder in his head for whatever reason. If they never got that push, maybe they wouldn't have killed those people, but that is something we can't predict because they already had murder running in their blood. There were other people apart of the Manson Family, and when the murder idea came up, they made the decision to pack their things up and leave because we all have a choice.
Lastly, currently in the news, Leslie Van Houten is requesting a release due to the current pandemic. She has appeared three times with no victory. Her attorneys argue that she is rehabilitated, but in my opinion, she's not. If she can be that easily convinced to kill than she can't be cured after all these years. Leslie is right where she needs to be for the rest of her life. To wrap this up, what are your thoughts on Charles Manson and the Manson Family, do you believe Charles Manson died right where he needed to be? Do you believe that he should have served time for talking people into committing a crime but not served a life sentence?
Reference:
Charles Manson
https://www.biography.com/crime-figure/charles-manson
Manson Follower's Lawyer Pleads For Release During Pandemic
City Service - https://fox5sandiego.com/news/manson-followers-lawyer-pleads-for-release-during-pandemic/