Deven Lee Guilford
17yr. Old Fatally Shot By Mich., Sheriff's Department Sgt. Jonathan Frost
Born: March 22, 1997, Lansing, MI
Died: February 28, 2015, Roxand Township, MI
Parents: Brian Guilford, Becky Guilford
Siblings: Aaron Guilford, Ryan Guilford
On February 28, 2015, 17-year-old Deven Guilford was pulled over by a police officer for flashing his brights at the officer in Eaton County, Michigan. Guilford was argumentative and after a 5 minute 39 second exchange, the unarmed teen was lying dead in a snowy ditch. At the end of November 2017, a settlement was reached between Guilford's family and Eaton County. The family will receive $2.4 million, ending the legal battle that has been going on since the alleged fatal police shooting occurred.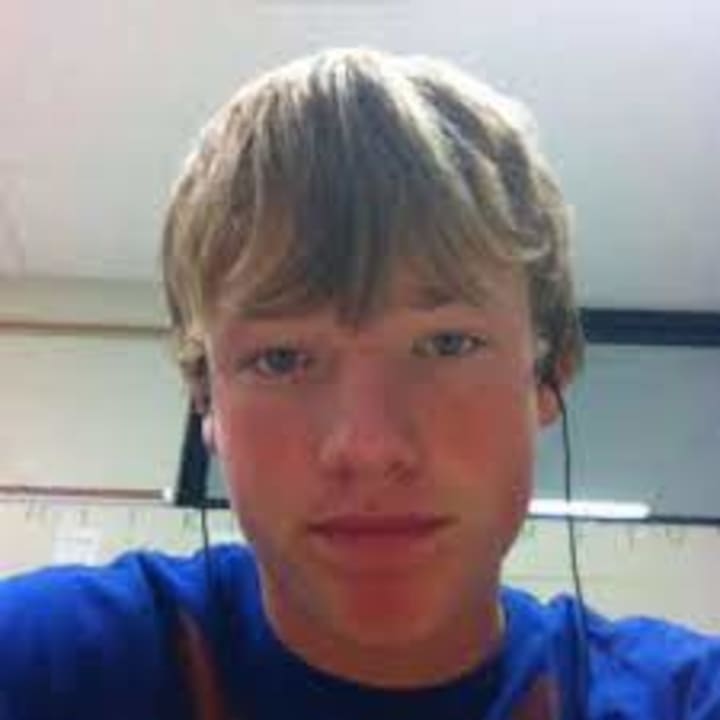 Guilford was pulled over by a sergeant with the Michigan State Police because of particularly bright high beams that he flashed at the police vehicle. The vehicle the sergeant was in did not have a dash cam. However, some of what transpired was caught on the teen's audio on his phone. Guilford refused to provide the officer with his driver's license, proof of insurance, or vehicle registration. The officer refused to provide his badge number. The officer had the teen lie on his stomach near his vehicle. During the process of handcuffing Guilford, the officer deployed his stun gun into the teen. After being tased with the stun gun, Guilford stood up. The two ended up in a ditch filled with snow. The officer claims to have been punched 10 times before ultimately firing 7 gunshots at Guilford. The teen died at the scene.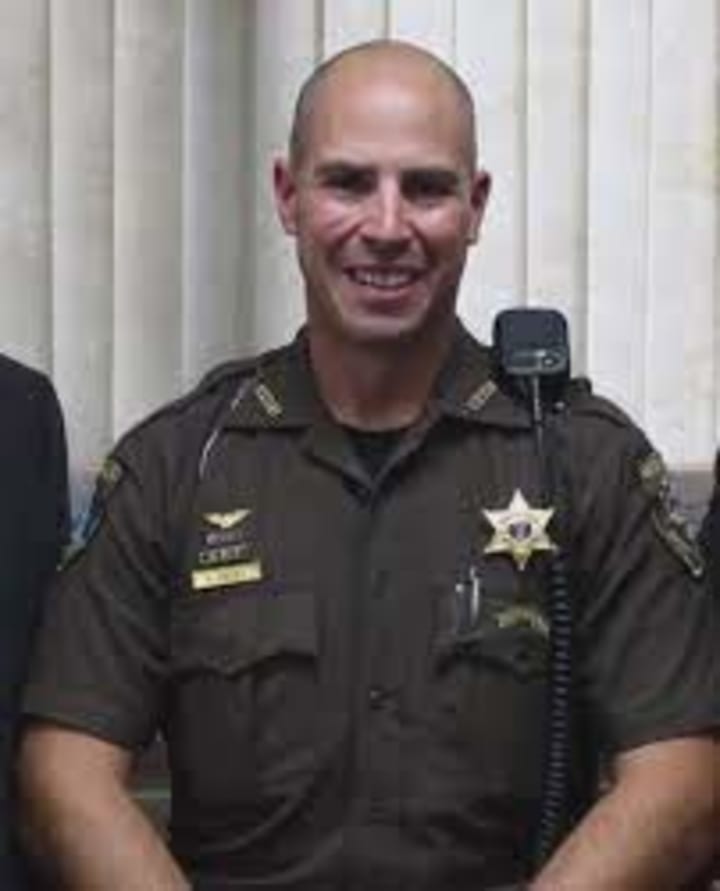 The family expressed their concern that the officer, who is still employed with the Michigan State Police, used unreasonable force under the circumstances. They said they pray that law enforcement will change and use a different approach. There's a fresh coat of paint on the walls, new carpet on the floor — but nothing else inside the room where Deven Guilford slept has been touched. One year after the unarmed 17-year-old was shot and killed by a police officer during a traffic stop, his bedroom is a memorial in the Guilford home.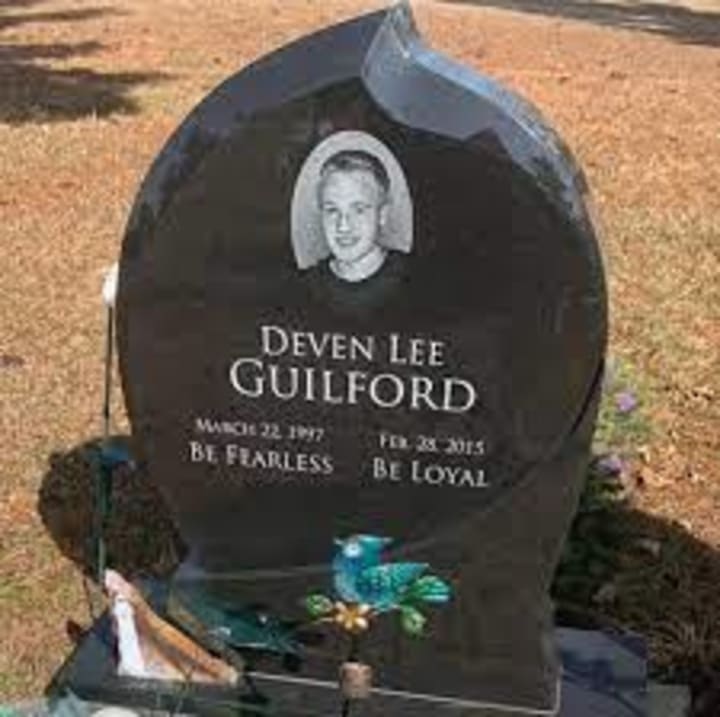 The last year has been a struggle, said his mother, Becky Guilford. "What year?" she said, sitting at her kitchen table a few weeks before the family plans to attend a second "Justice For Deven" rally at the State Capitol on Feb. 27, one day before the one-year anniversary of his death. "It just hasn't been." The pain of losing her son is harder to bear now, she said. It's as raw as it's ever been. That rawness is still evident throughout the community. Some residents have rallied around the Guilford family, others around the sheriff's department.
People have argued, face to face and on social media, about the traffic stop and about Eaton County Prosecutor Doug Lloyd's decision not to charge the police officer who killed him. The video-taped exchange between Guilford and Sgt. Jonathan Frost, who stopped him last Feb. 28 on a rural road in Roxand Township, has, in many ways, become a cautionary tale for parents, prompting them to talk with their own teenagers about the potential dangers of failing to comply with police during a traffic stop. Frost stopped Guilford for flashing his high beams. They argued. Less than six minutes later Guilford was dead, shot seven times by Frost.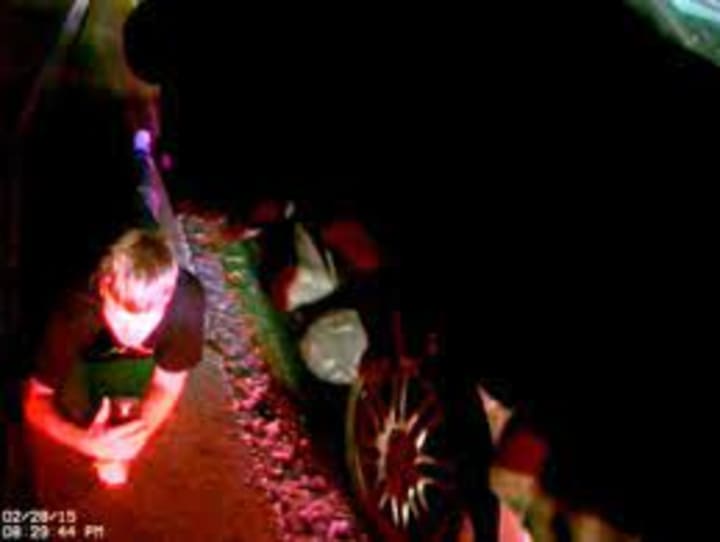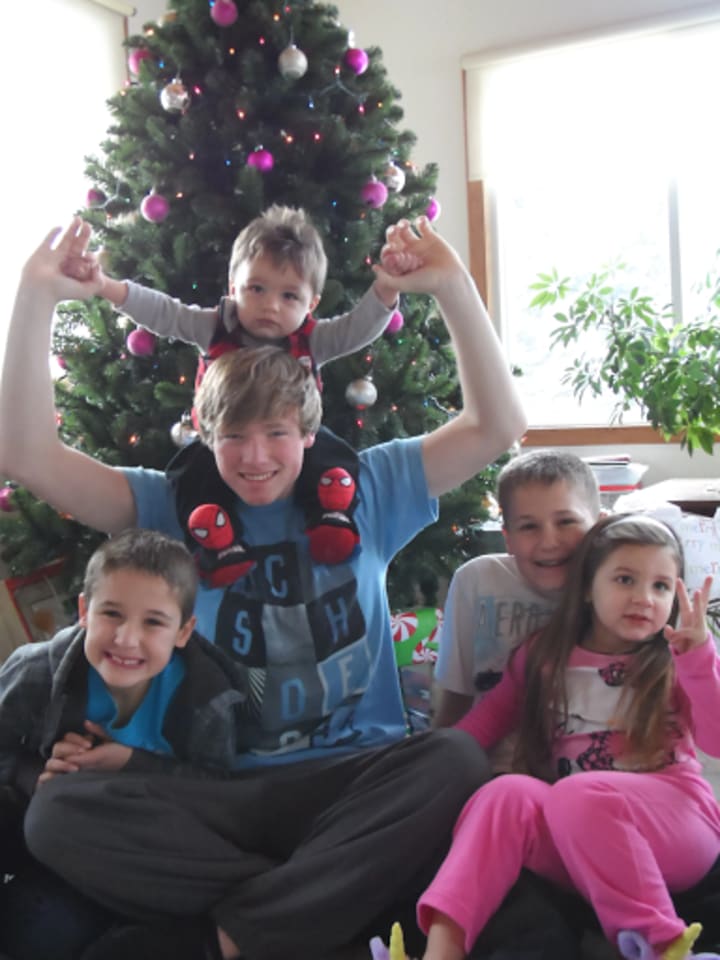 Deven's older brothers, Aaron and Ryan, both have young children. "I don't really talk about it around my kids really," Aaron said. "It brings a lot to the surface." Brian has talked publicly about his son's death as often as he can. He's attended several county Board of Commissioner meetings in the last few months, taking to the podium each time, pleading his family's case to officials. Brian maintains that his son was scared and confused — in addition to being unarmed — when Frost pulled him over and he says questions remain about what happened in the seconds before he died, which was not captured on video.
"I probably talk about it more than anyone," he said. "Every time I get a chance to, I defend Deven. I feel a huge obligation to defend who he was and to stand up for what he was." For Brian, healing will come with justice for Deven, he said.