Death Row
Guilty Until Proving Innocent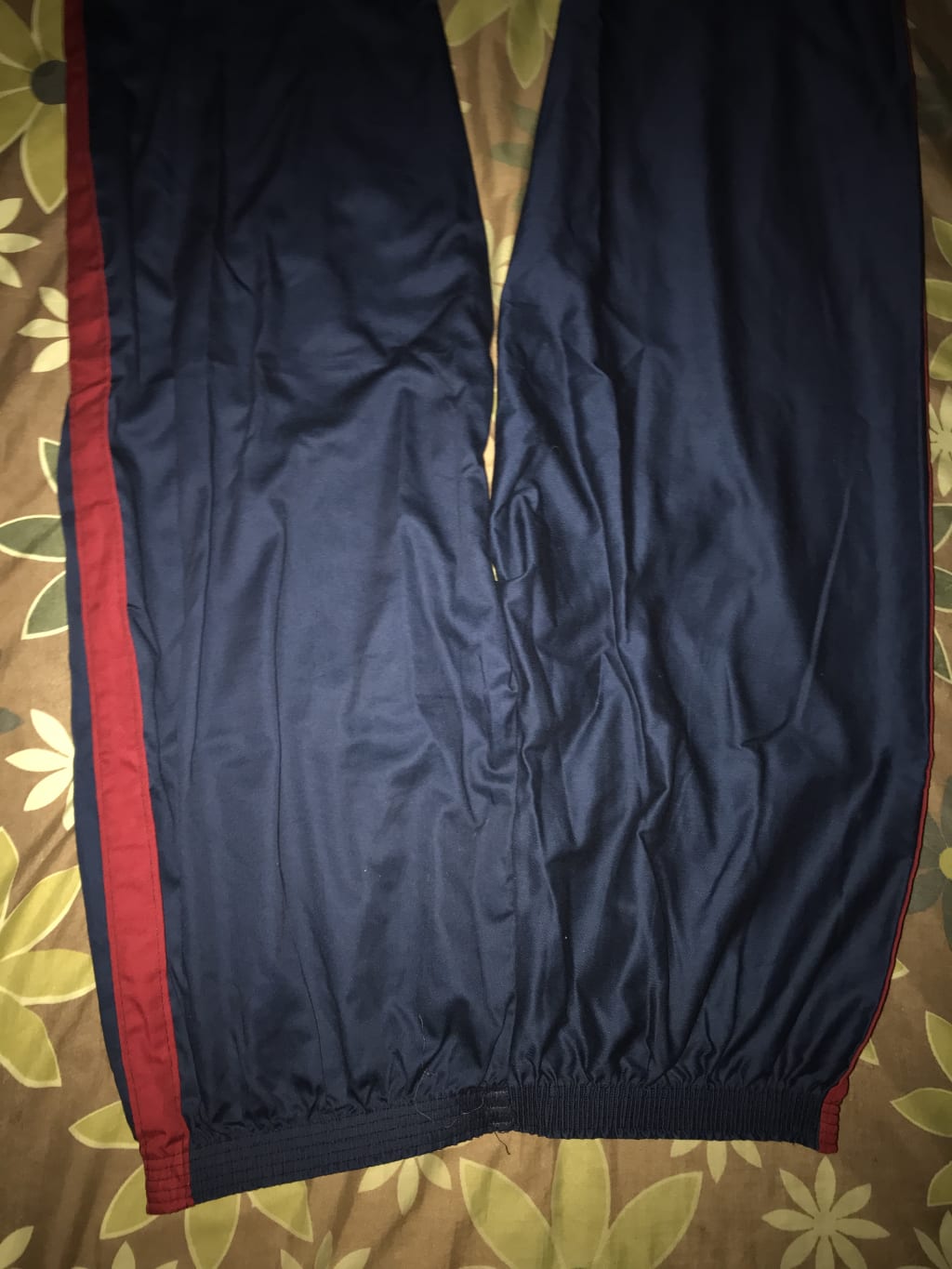 The pants I wore while on death row
My name is Ahmad Issa, and this is my true story about me and the justice system in the United States of America.
This my story:
In 1990 I left my home land, and moved to the United State of America to continue my education, after I finished my two years college in Jordan, I was accepted at Finley University in Ohio, I arrived there and while I was getting situated, and few months later I received some very bad news from my Homeland, the passing of my father, he was everything to me and my source of income to continue my education.
I was thinking of returning (and as you are going to learn I wish that I did ) my father was the main source of income to all of us, my family in Jordan too, so I decided to stay and find a job to support my family back home.
I did stay and found a job my situation got better, got married and became legal resident, after 7 years in 1997, I was incarcerated for a crime I didn't commit.
So, I was arrested and told that someone said, that you paid someone to kill the owner of the store that I was running, of course I was shocked, don't know what to say they roughed me up, but I always maintained my innocence they couldn't make confess to something I didn't do.
So they held me, and gave me a million dollar bond, until they charged with murder for hire, and because they don't have any evidence they came at me with a deal, and threatening me with death penalty.
And as usual I refuse, how could they, I didn't do anything.
So they went a head with the trial, using hearsay evidence and few circumstantial evidence, and with that, I was found guilty and sentenced to death....
Keep in mind that, I didn't speak very good English at the time, they gave an appointed court attorneys, that they didn't do anything for me, and I don't understand the law at all. So I was at the mercy of everyone, stranger, afraid and don't know what to do.
So, I kept fighting my case on appeal through lawyers.
And I was denied justice through out the appeal stages in the State of Ohio, then went to the Federal Court to appeal, and after 22 years wasted of my life the Federal court ruled in my favor, and granted me a new trial stating that the first trial was unconstitutional, and my right was violated for introducing the hearsay evidence.
Imagine 22 years setting on death row waiting to die, for something you didn't do, I was horrified a way from my love one for that long afraid that they are going to kill me and couldn't see them anymore.
Eventually I was released in 2018, and I was held by ICE because I wasn't citizen yet, I was arrested before I took my exam, so they decided to deport me to Jordan, a country I don't know anything about having been going for 30 years, I was held for over 3 months, then I was sent home, seeing my family for the first time it was unexplainable, the joy, the mixed emotions don't know how to explain it.
And this is my story, that I am sharing with the world for them to know how the justice system works in the U.S..
Right now I am struggling at the age of 50, to make ends meet, don't have skills, don't have any experience to find a job, setting and waiting.
It has been almost 4 months now, don't know what to do, they have actually killed me without killing me, I hope and pray that I survive this ordeal and make it through.
Reader insights
Be the first to share your insights about this piece.
Add your insights