Con Artists Constitutional Covid: My Fight For Inmate # 337147
This "story" is mainly just me venting my opinions about the legal system, our loved ones that are currently incarcerated throughout the pandemic, and how the legal system is protecting them, or lack thereof. I know this topic can be extremely touchy, and not everyone shares my views. However, they are just that, MY views. Read at your own risk. Enjoy :)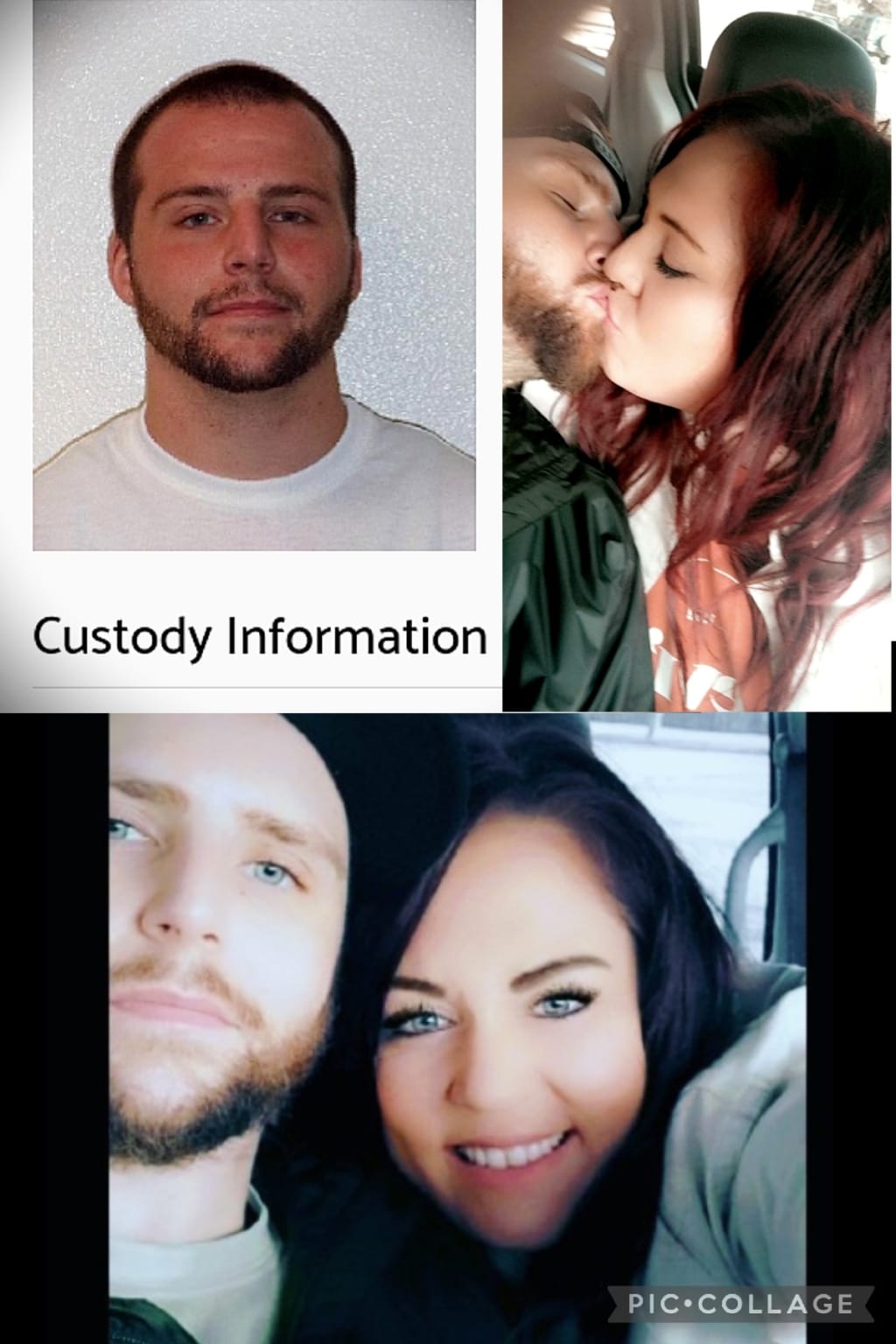 Top Left: Inmate Number 337147 Bottom/Right: My Fiancé, The Love Of My Life, The Person I'd Die If I Lost, The Kindest, Most Considerate, and Loving, HANDSOME man :)
So, the top left picture is how the judicial system views this gentleman. The other two photos are how I view him, clearly very different. If you read the caption on the picture above it is sad, but a true depiction of just how different those opinions on this young man are. Anyone in that jail or in that Courthouse gets a case file and that's all they know about him. One thing I do know for sure if I know nothing else, he is so much more than any crime he has committed. Unfortunately, the legal system has the ability to dehumanize the inmates, and that is surely what my fiancé, (pictured above), has experienced during the last three months. Given that I don't know who to address the very serious issues that are at hand here with, I thought, why not write a story on Vocal, or maybe even a few different platforms and just let people know exactly what's going on. And maybe, just maybe someone will be able to validate the actions of these officers and the judicial system. Or show me an angle to the situation I hadn't been able to see myself.
I am not going to get into the nature of my fiancé's crime, but I will say, while it's a felony offense, it is a completely nonviolent crime, in which there is no victim. With that being said the fact that he is being held in King County Detention center in Seattle, Washington, with a $150,000 bail is utterly astonishing to me! I recently went to a bail reduction hearing that he was finally able to have last week, after being arrested on October 20,2021. He missed Halloween, Thanksgiving, Christmas, the New Year, and his birthday. And to add insult to injury he was denied a lower bail at his hearing. But get this, as I was sitting watching everyone's hearings, waiting for his turn, I witness this:
First degree rape of a child, three counts of child abuse, (where the child in question had their hands put in boiling water), and child endangerment. This person's bail was reduced from, oddly, $150,000, to $10,000 and EHM (Electronic Home Monitoring). I had to pull his counsel outside and ask exactly what I just saw and why. I was told that if a criminal has no prior criminal history, and are not a flight risk, the result is typical of what just happened, even when the perpetrators crimes are as intense as the person in question. I can honestly say that after seeing that unfold, I thought for sure that my fiancés bail would be reduced as well. As his charges, that I am not going to go into in detail as I stated earlier, are not violent. And I can say with certainty there is no victim and certainly no children were harmed. To my shock and dismay his bail reduction was denied without prejudice. Which does mean that we can try again. Woohoo! I am being sarcastic, but that really is good news for us, as typically you only get one bite at the apple when it comes to the bail reduction hearing. But I still cannot shake the fact that someone with crimes of that nature is free while my fiancé still sits in jail, and we get our ducks in a row and await yet another bail reduction hearing. Bleh!
While the bail situation and whether or not he was treated fairly is a huge issue for me, that is not the point nor the focal point of writing this. My issue lies within the fact that people have been coming into his unit, being housed with him, and then testing positive for Covid-19. And I am not talking about one person, I am talking several people. These inmates that are confirmed to have Covid-19, are coming in well after my fiancé. The screening process regarding incoming inmates should be so thorough that there is no possibility of any "positives", slipping through the crack, and then, just to be duly sure that everyone is safe, all incoming inmates should be housed alone or together or whatever, until the incubation period, which I believe is two or three weeks, is up.
Now, please correct me if I am wrong, because it is very possible that perhaps I am, but my fiancé has a constitutional right to be kept safe from getting sick, with a potentially deadly sickness that has plagued the world and rattled all of us to our core. He, and none of the inmates being housed there, are there by their own volition. So, it seems even more pertinent to me that those men be kept safe. For those of us that are not in custody, the whole pandemic situation has us all terrified, and we are able to take whatever steps we deem suitable to make sure that we are safe. My fiancé has gotten sick now three different times, each time worse than the last. The most recent time he said he felt so close to fainting he couldn't even continue our phone conversation for fear of passing out. That was also during one of the "COVID Scares", where someone in their unit is diagnosed with COVID, and everyone has to be tested again and anxiously await the results, treated like a disease themselves by staff while they await their results. Assuming they test positive, you would think depending on their crime they would get to go home, to seek medical treatment as they wish. Nope! They get shipped off to Renton Justice Center in Kent as opposed to being held in Seattle. The Kent facility has single bunk cells. What a great solution. How about we find a better intake procedure that actually keeps COVID out of the jail, that people are being forced to stay in yet can't even be sure they won't get sick.
They are also forcing everyone that is going to be there for any length of time at all get vaccinated. Well, I have done my homework, and per my research, if you have already had COVID you should not receive the vaccine, of course he and I have both had it. Do you think he let them know before receiving the vaccination? Absolutely not. It's always me that handles that kind of stuff for him. Anyways, the moral of this portion of the story is that the day after getting the vaccine he got SUPER SICK. I was so worried about him, I know that if he ever needed medical attention, badly, while in there, there is no way anyone would ever take him serious quickly enough to save him if that is what needed to happen.
I am not only worried about him, but I am also worried about every single person in there. I know that they are not viewed as humans in there, but rather just a case file. I know that my man is so much more than just a case file or a booking number, and I know there are many more men in there that are more than their charges.
It sounds good to say they are releasing any inmates that aren't being charged with violent offenses. What would be really cool? If they followed through with it. I have decided to shovel out the 15k to bail him out in order to ensure his safety. And that is simply ridiculous in my opinion. The purpose of the law enforcement department is to protect and serve and maintain the safety of the community, correct?
I suppose that doesn't apply to the inmates currently incarcerated, and that's really sad to me. I have never heard, nor read anywhere, that upon getting arrested you forfeit your constitutional rights entirely. Assuming that is the case, that needs to be made clearer, so that these men know what they are up against. They are still US citizens, just like the rest of us. They deserve the right to feel safe, just like you or me. How do I make that happen when everyone turns a blind eye to the treatment I explained today?
Reader insights
Be the first to share your insights about this piece.
Add your insights