Child Exploitation in London: Why Are the Met Failing?
Children are being exploited across our capital city, and the Metropolitan Police are failing them.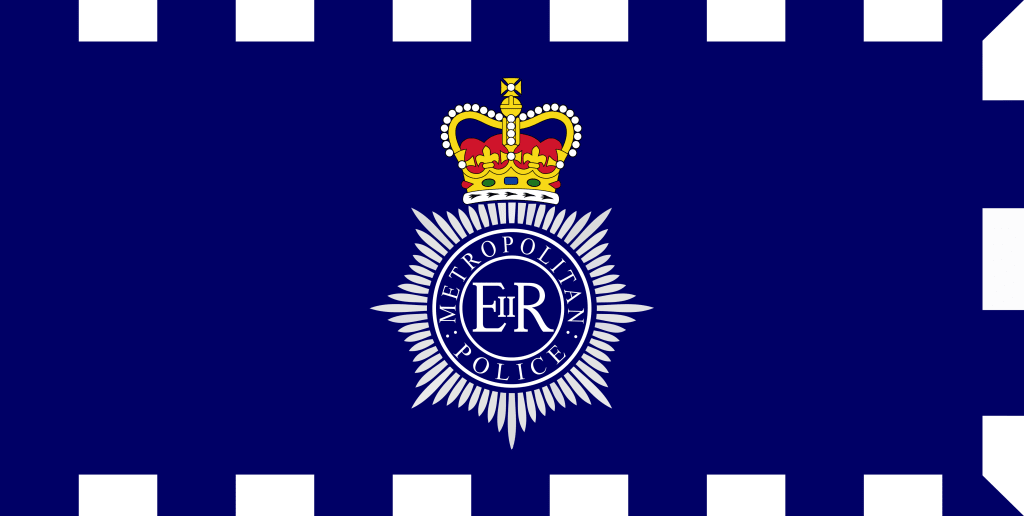 Flag of The Metropolitan Police Service
It's nearing Christmas and I'm sat in a lecture room at University being given my next assignment. I have to investigate something and write a feature about what I find. I decided to investigate child exploitation in London, and along the way I found out that the Metropolitan Police Service (MPS) is in special measures for the failings they have made in this area. I cannot show my submitted coursework, but here is a report on the issue that I feel needs to be known about:
In 2016 the Metropolitan Police had a visit from Her Majesty's Inspectorate of Constabulary (HMIC). They are the police equivalent to OFSTED. HMIC filed a report, effectively telling the police service that they are endangering the lives of children in London and need to get things in order.
HMIC examined 374 cases, of which 278 "demonstrated policing practice that either needed improvement or was inadequate." HMIC's 2016 report also said "We referred 38 cases back to the force because they contained evidence of a serious issue that could represent a continuing risk to a child or children."
Some of these 38 cases referred back to the force were identified by the force as being inadequate by internal procedures—but they failed to do anything about it until they were prompted to do so by HMIC. "This is inexcusable and raises a significant concern about the ability of some staff to recognise the need to act and intervene to safeguard children in London."
I contacted the Metropolitan Police's press office and they provided me with the following standard statements:
"The MPS (Metropolitan Police Service) has a central Dedicated Inspection Team [DIT] that quality assures child protection investigations across the MPS. The DIT also ensures any cases brought to its attention by the HMIC are quality assured to confirm any safeguarding risks identified have been addressed by the MPS investigative unit concerned.We acknowledge and share their (HMIC) concerns that there is still work to be done and that we are not yet achieving the improvements necessary across all areas.Keeping London's children and young people safe is a priority for the MPS. In response to the findings of HMIC's 2016 inspection, a comprehensive plan was initiated to improve our child protection services."
Children are being exploited in numerous ways. Whether it be getting caught up in County Lines (Whereby children are exploited into trafficking drugs across the country so that London gang's can expand their networks without rousing suspicion). Or whether it be being sexually abused by gang members or individuals. Or even down to domestic abuse. Children are in danger in our capital, and it appears the police are failing to protect them.
Sarah Castro of Safer London had the following to say to me during a telephone interview:
"It's a huge problem (Child Sexual Exploitation - CSE), just look at what's happening with Oxfam."
Castro went on to discuss the failings of the police to protect children who are victims of the County Lines problem which is being increasingly discussed in the media.
"Every force around the country is struggling with it (child exploitation, particularly county lines), IT systems don't talk to each other. Victims are slipping through the cracks of IT systems."
The problem with the IT systems is that they do not communicate with other forces around the country, meaning that different forces are using different information. A child could be flagged as a victim of County Lines in London, but if they get caught with drugs outside of London then they will be arrested for possession as opposed to being treated like the victim that they are. This is a clear failing of government and police forces to coordinate their efforts to ensure child protection is always paramount.
When I asked about the issue of County Lines, the Met had the following to say:
"Our aim is to send a clear message that if young persons are exploited the perpetrators will be prioritised and targets for both drug supply and exploitation offences, which has additional stigma to those offending.The Trident Gang Crime Command is currently tackling priority gangs/networks…"
You may be aware that a child grooming gang was recently unearthed in Stratford, operating opposite the McDonald's located in The Stratford Centre. Considering how in the open this gang was operating, how have they been able to get away with four reported rapes amongst 30 victims who the police know about? How long has this gang been operating for, and why were they not stopped sooner?
Safer London is a charity based in the capital that aims to prevent and address gang violence as well as the vulnerability and exploitation of young people. The charity does this by targeting services at children and young people, with prevention at the core of what they do. Castro said about their service:
"We are working with young men particularly who are displaying harmful sexual behaviour. They may be exchanging naked selfies, circulating naked images of young women from their school…We aim to intervene at an early stage because they are often exposed to hardcore pornography at a young age (as young as 8). This makes them victims too due to being exposed to such material so young, but they are on course to being on the sex offenders register which would ruin their entire lives."
In late 2017 the Children's Commissioner for England published a report into the wellbeing of children involved in gangs. A proportion of the report was dedicated to violence and sexual violence children experience whilst involved with gangs.
"Girls were passed around the gang for sex like the gang members' property."
We are facing somewhat of an epidemic when it comes to gang violence—and it's starting to have a serious impact on children. Somebody needs to stand up for these forgotten children and do something about the problem, and it can't all be left up to charities who try as hard as possible to prevent children from getting involved at all.
Around 420 men are arrested by police for child sexual exploitation across England and Wales each month. These numbers are continuing to grow. We have somewhat of an epidemic on our hands, and it appears our police forces across the country are failing to get a grip on the issue. Perhaps it's time the government worked with our police forces to up the ante against these abhorrent crimes.