Cadaver Dogs Alert On Lake Carole Baskin's First Husband Don Lewis Used To Own
Although The Police State Don Lewis Was Murdered, His Investigation Is Still Alive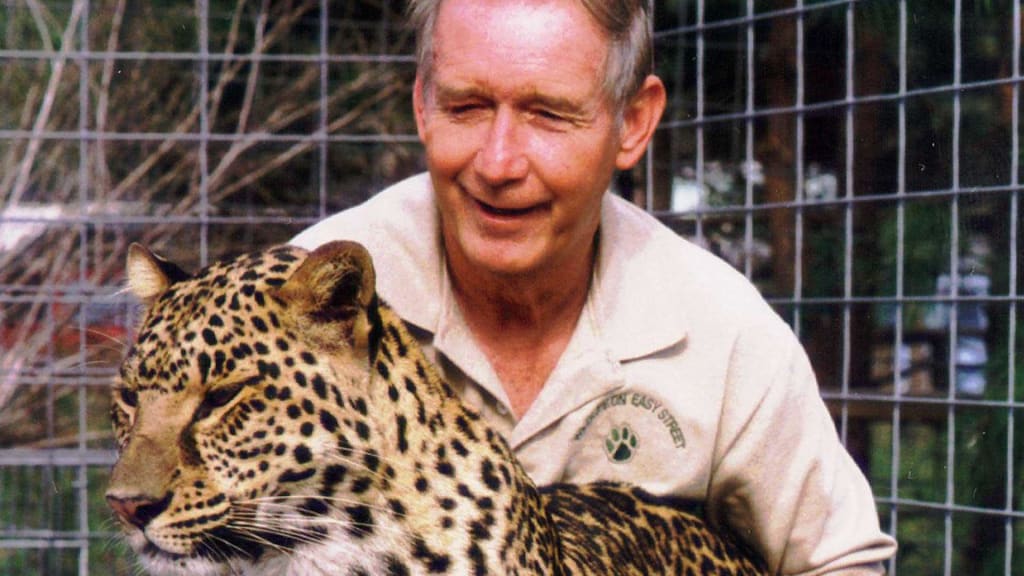 Don Lewis
Since the famous Tiger King Netflix special, People have been infatuated with the disappearance of millionaire Don Lewis. Lewis was the first husband of the infamous Tiger Queen, Carole Baskin.
For those who don't know the story, Carole Baskin is the 0wner of Big Cat Rescue in Florida. People come from all over the country to mingle with the likes of Tigers, Cheetahs, Leopards and more.
The zoo was initially started with her first husband Don Lewis. The two were known to have their marriage troubles. Rumors state that Lewis had another lady waiting for him in Costa Rica.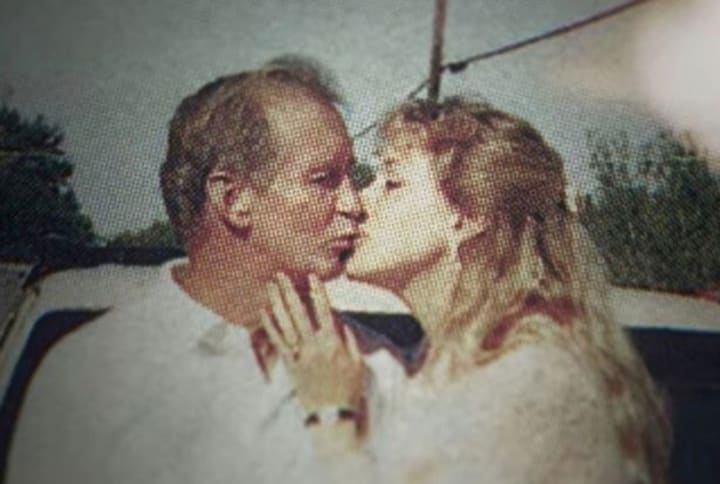 Baskin states that Lewis had flown to Costa Rica and never returned. She reported him missing, but his family seems to think she was involved.
Rumors have been flying around that she killed him, chopped him up, put him into the meat grinder and fed him to her large cats. Others state that he's buried somewhere on the property. Baskin maintains her innocence, but Lewis's family wants answers and is not giving up until the truth is revealed.
Lewis went missing in the mid 90's and here it is 2020 and no leads. Followers of the case all believe that Baskin either knows something or is guilty of murdering her husband.
Since the airing of Tiger King, Baskin has become famous or even infamous in a way. She is all over the media and also is now on the top show, Dancing with the Stars.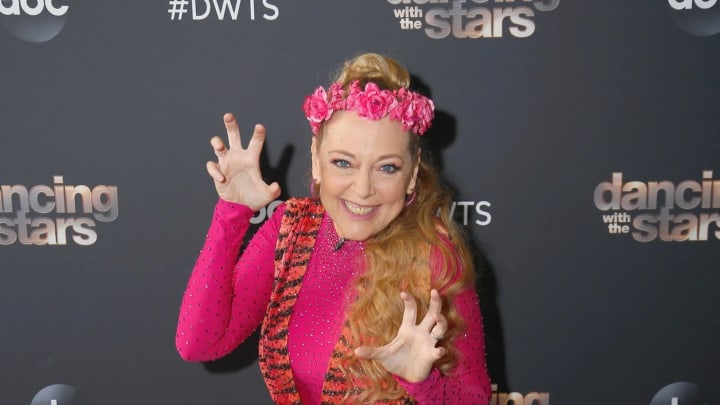 Police have stated they believe Lewis was murdered and still are investigating. But while the police are doing their investigation, private citizens are doing their own.
There is a YouTube Channel, RipperJack Media that has videos showing a man in a small boat with a camera and a cadaver dog just this past summer. The cadaver dog is shown being alerted to something in the water. Normally cadaver dogs are trained to pick up on human tissue. The body of water they were investigating, was a body of water Lewis used to own. Multiple videos show that the cadaver dog did not only pick up the human tissue scent at one spot, but multiple spots. It would make sense because if Lewis was put in the lake, his tissue would not stay in one spot over the span of 25 years. It would be spread through out.
Authorities state they are not looking for a body. They are looking for some type of human tissue or anything that is relating to Don Lewis. The investigation is very much ongoing and they have also taken DNA samples from the family to help with identification.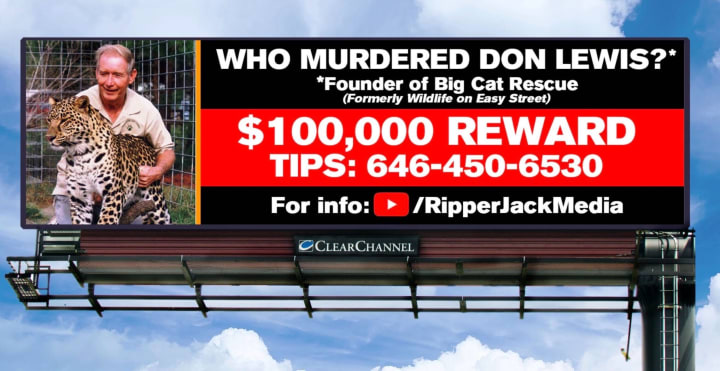 A $100,000 reward is for anybody who has any information leading to the finding of Don Lewis.
A previous handyman of Don Lewis may be involved as well. Ex wife of the handyman states that one night, the handyman came home in Don's van. In the back of the van were all different kinds of guns that belonged to Don. The handyman told his wife that he was hanging onto them for Carole because Don was gone. He instructed her to not speak about Don to anyone. Two days later is when Carole reported him missing.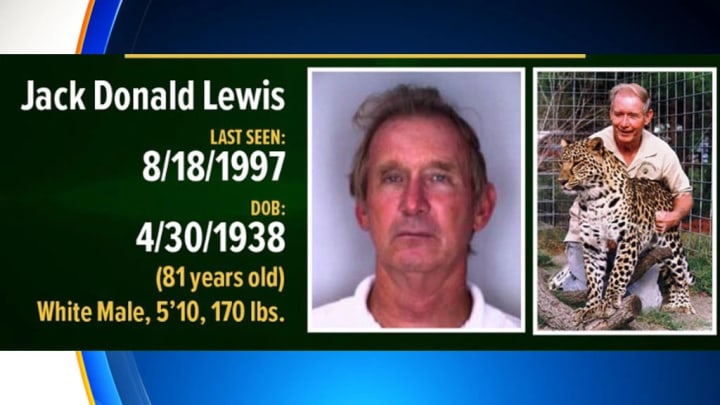 If the investigations shows in fact that Carole Baskin is guilty in the disappearance and murder of her ex husband, then she could be twirling off of the dance floor and right into a jail cell.
Authorities also believe that the will of Mr. Don Lewis was forged so Baskin would get the zoo and the $5 million in assets.
The investigation continues with police and fans together. Hopefully justice will be served for Don and his family.
Reader insights
Be the first to share your insights about this piece.
Add your insights