Book Review: "Killing for Company" by Brian Masters
5/5 - A chilling account of an evil man...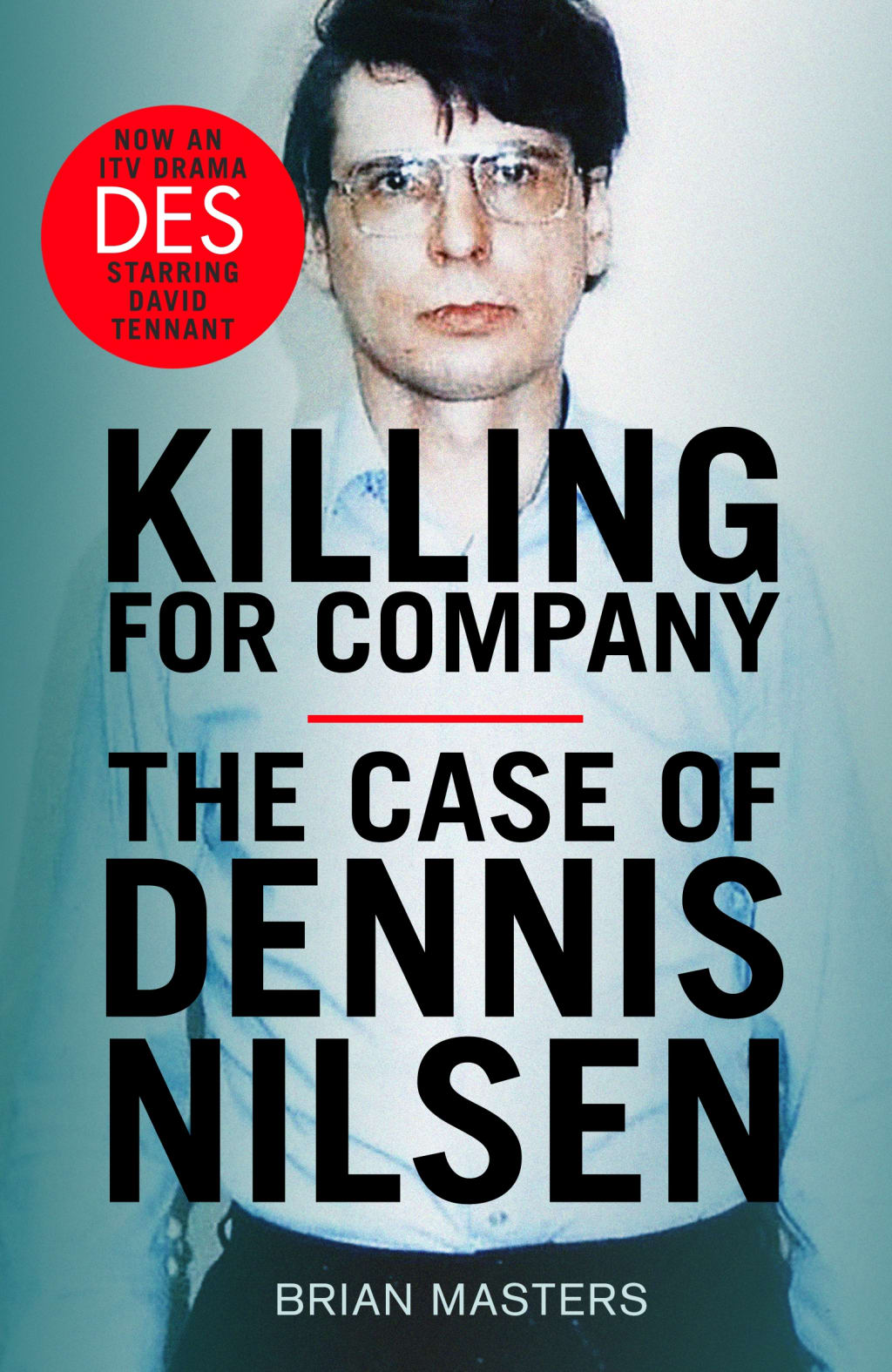 I'm pretty sure that it said somewhere in the book that Brian Masters himself is against the word 'evil' as it is an adjective that opens up so many different arguments. But I am going to use the word 'evil' because there is not any other way I can find to describe this man, he makes me sick.
This book is about one of the most evil men in 20th century England: Dennis Nilsen. It starts with his arrest and questioning and then works its way back all the way to the beginning of his life in a rural fishing town in Scotland. It starts here by covering the town itself and goes through until we meet Nilsen's parents and then the man himself is born. We learn about his childhood trauma with the death of his grandfather and his learning that he is not who he thought he was.
We go over his army days in vivid detail and this is where we notice his true detachment from society in the fact that not only does he seem like an entirely separate person from others - but he also seems to make up or fantasise certain details, such as a kidnapping. There is something that we definitely notice about the way in which he treats other people and his own social situations. Something that will grow into murder.
One of the next things we see is the way in which he begins killing, then disposes of his victims. As we move through these chapters of the book, it is probably best not to eat whilst reading it. There are some pretty horrific details and honestly, I am glad I have not seen any pictures associated with that crime because what he did to these victims is absolutely horrific.
We then keep moving forward until we get the the very first part of the book again - he is caught.
We then move on to the trial and sentencing. We take a look at his life in prison and what he did in order to rebel against the nature of prison itself. We take a look at his private diaries and the way in which he did not know his own reasons for killing. He did not see anything about what he was doing but acknowledged that what he did was wrong and vile.
There are many other things we notice about this novel but I think that the chapter in which we take a look at Dennis Nilsen's psychology is pretty awesome because of the way in which Brian Master's sorts the information and defines key terms helps the reader who may not be from the same background, to understand the reasons why these are being used in trial and what these specific terms mean.
As we see, the book is written brilliantly. A mixture between Dennis Nilsen's own diaries and accounts, Brian Masters' own research, the police searches and various other pieces of extensive reading - Masters definitely knows exactly what he was doing and writing. He is completely aware of what he is doing and this is then related to other pieces of research on other people. Brian Masters takes Dennis Nilsen's case and relates it into the wider world of murder. Trying to find a correlation can be hard when the killer seems to have no motive whatsoever.
As a conclusion, I can honestly say that there is a certain amount of willingness to scare the reader in this book and to reduce Nilsen's character from what he thinks he is to what Brian Masters thinks he is to even what the reader thinks he is: a monster.
book reviews
About the author
Film and Writing (M.A)
150K+ Reads on Vocal
IG: @AnnieApproximately
Pronouns: (she/her/hers)
Reader insights
Be the first to share your insights about this piece.
Add your insights