Best True Crime Documentaries of 2018
These are the best true crime documentaries you will find this year.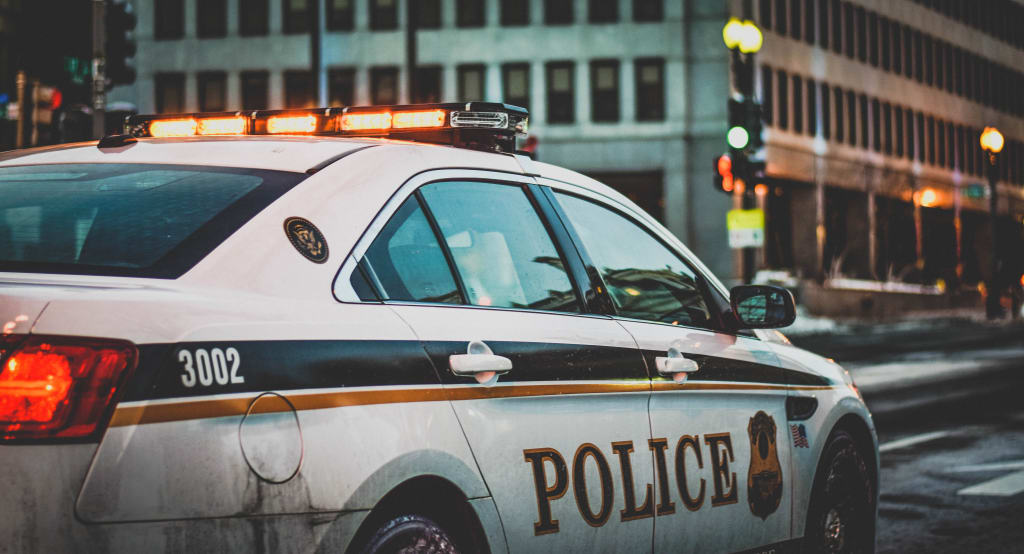 Photo by Matt Popovich on Unsplash
Whether to chronicle landmark trials or speculate about unsolved mysteries, the true crime genre is filled with a variety of addictively morose stories. Some of these filmmakers seek justice for those they believe have been wrongfully convicted (or wrongfully not convicted, as the case may be) while some simply act as unbiased storytellers, conveying the information in a clear but compelling way. Regardless of the subject matter, all of these true crime films and series are worth your time.
This 2016 Netflix documentary covers the controversial case of Amanda Knox, an American student who was incarcerated in Italy following the 2007 murder of Knox's roommate, Meredith Kercher. A prolonged legal case with disputably questionable conduct led to her 2009 imprisonment in an Italian prison. After a successful 2011 appeal, she returned to the United States, but endured a series of accusations from the public as well as the Italian government, including a re-opened murder investigation, until the Italian Supreme Court acquitted her of the murder charges in 2015. Her compelling and controversial experience in Italy serves as the subject of this documentary, simply titled Amanda Knox.
This film, directed by famous documentarian Ken Burns, follows the 1989 Central Park jogger case, during which the eponymous Central Park Five (four black teenagers and one Hispanic teenager) were accused of the assault and rape of a 28-year-old white woman. The Five were ultimately convicted, serving between six and thirteen years in prison (though real estate magnate Donald Trump publicly requested they receive the death penalty).
The Central Park Five's convictions were ultimately vacated in 2002 when serial rapist Matias Reyes—who has already received a life sentence for other convictions—confessed to the 1989 crime and had acted alone. This 2012 documentary follows the case and the lives of all those who were affected by it. While the so-called Central Park Five have now received over $40 million in compensation from the state of New York, the Central Park jogger case is proof that the United States' deeply rooted racism is not a thing of the past. Ken Burns: The Central Park Five is a grim reminder of that fact.
In the early 2000s, four men planned to burglarize a home in Lakeville, Indiana. However, when they came upon three carpenters, they robbed them, tied them up, and eventually executed them. This 2013 drama explores that crime and the ensuing case with a special focus on one enigmatic figure: Charity Payne. Eighteen at the time, Payne was accused of helping the four assailants plan their burglary, resulting in her being charged with three counts of felony murder. At one point, she was facing a sentence of up to 165 years in prison for her role in the triple homicide. However, a series of unusual circumstances resulted in her 2007 release, after less than seven years of incarceration. The uncertainty surrounding her innocence is the central theme of Without Charity, making it also one of the scariest true crime documentaries of all time.
The Thin Blue Lineis widely considered to be one of the greatest true crime documentaries of all time. The film follows the life of Randall Dale Adams, a man facing a death sentence after being wrongly convicted for the 1976 murder of a Dallas police officer. Notably, The Thin Blue Line is considered to be instrumental in Adams's eventual exoneration in 1989, just one year after the documentary was released. Director Errol Morris, in addition to uncovering evidence of mishandled eyewitness accounts and prosecutorial misconduct, was able to record an unofficial confession from the real murderer, David Ray Harris. Ultimately, Harris was executed in 2004 after never being tried for the 1976 murder. And while Randall Dale Adams was a free man after 1989, he died in 2010 without ever being compensated for the twelve years he was wrongfully imprisoned.
Aileen Wuornos is best known as the subject of the award-winning 2003 film Monster, starring Charlize Theron as Wuornos. Wuornos is also, however, the subject of a number of true crime documentaries as well. Aileen: Life & Death of a Serial Killerwas released that same year, and presents a less dramatized view of Wuornos, featuring interviews with Wuornos, including her final interview the day before her 2002 execution by lethal injection. This is actually the second Wuornos film by documentarian Nick Broomfield. His first film on the subject, 1993's Aileen Wuornos: The Selling of a Serial Killer covered the events leading up to Wuornos's 1992 conviction and sentencing. This 2003 followup covers the final years before Wuornos's execution, calling into question her state of mind and whether the death sentence was justified. It is, by far, one of the best serial killer documentaries out there right now.
While true crime documentaries can certainly be biased (as a matter of fact, they almost always are), they are a far cry from Hollywood dramatizations of real events. Team Foxcatcheris a 2016 Netflix Original documentary that covers the story of philanthropist-turned-wrestling coach-turned murderer John du Pont. The story of the Foxcatcher Farm wrestling facility was brought to the public eye with the award-winning 2014 film Foxcatcher, starring Steve Carrell as du Pont. This moving documentary features home videos that provide true insight into what life was really like on Foxcatcher Farms in the 1980s and 90s. It's one of the best true crime documentaries on Netflix for sure.
This famed Netflix original from 2015 is one of the most prominent true crime documentaries of the modern age. Presented as a ten-episode series rather than a single film,Making a Murderer covers the curious case of Steven Avery, who was convicted of sexual assault and attempted murder in 1985. More than eighteen years into his 32-year sentence, Avery was released after new DNA evidence exonerated him. In the midst of suing for wrongful imprisonment, however, he was arrested for the murder of a Wisconsin photographer in 2005. By 2007, he was back in prison with a life sentence. This immensely successful documentary series also touched on Avery's teenage nephew, Brendan Dassey, who was a party to the 2007 murder. Netflix is currently producing a second season of Making a Murderer, which will delve into the aftermath of Dassey's conviction and the multiple appeals Dassey and Avery have made.
The unsolved murders of rappers Biggie Smalls and Tupac Shakur in the mid-90s have been the cause of endless consternation among fans of rap and music in general since they occurred more than twenty years ago. This 2002 documentary attempts to clear up some of the mystery that enshrouds the deaths of these rap legends. Although the evidence is inconclusive, directer Nick Broomfield conveys his belief that Death Row Records founder Suge Knight orchestrated both murders, and may have even killed Tupac himself. Though largely circumstantial, Biggie & Tupacis nonetheless a compelling and well-made entry into the true crime genre.
This 2017 Netflix Original is one of the rawest and most gut-wrenching true crime documentaries I have seen. The documentary centers around William Ford, a 24-year-old black teacher. In 1992, Ford was shot dead by a white mechanic under suspicious circumstances. Ultimately, the all-white jury justified the killing as self-defense, and the mechanic walked free.Strong Islandwas directed by Yance Ford, William's younger brother, and you can feel his pain and anger at the years of unjustice his family has experienced as a result of William's death.
Most true crime documentaries aren't filmed or released until after just about all the puzzle pieces have fallen into place. Such is not the case for Paradise Lost: The Child Murders at Robin Hood Hills. This documentary follows a trio of young men who became known as the West Memphis Three after becoming suspects in the 1993 murder of three eight-year-old boys in West Memphis, Tennessee. While the West Memphis Three have always maintained their innocence, they were tried in convicted in 1994. One of the three was sentenced to death, while the other two received life sentences.
This 1996 documentary was directed and produced by Joe Berlinger and Bruce Sinofsky, who appear to be quite critical of the guilty verdict. Further developments in the case, which included appeals and accusations of jury misconduct, incited the development of not one, but two followup documentaries by Berlinger and Sinofsky, culminating in Paradise Lost 3: Purgatory, which covers the 2011 plea bargain given to the West Memphis Three. After the plea bargain, the three were sentenced to time served, and they are all currently out of prison.
Reader insights
Be the first to share your insights about this piece.
Add your insights