Applying for Murder
An application for a job helped solve a cold case.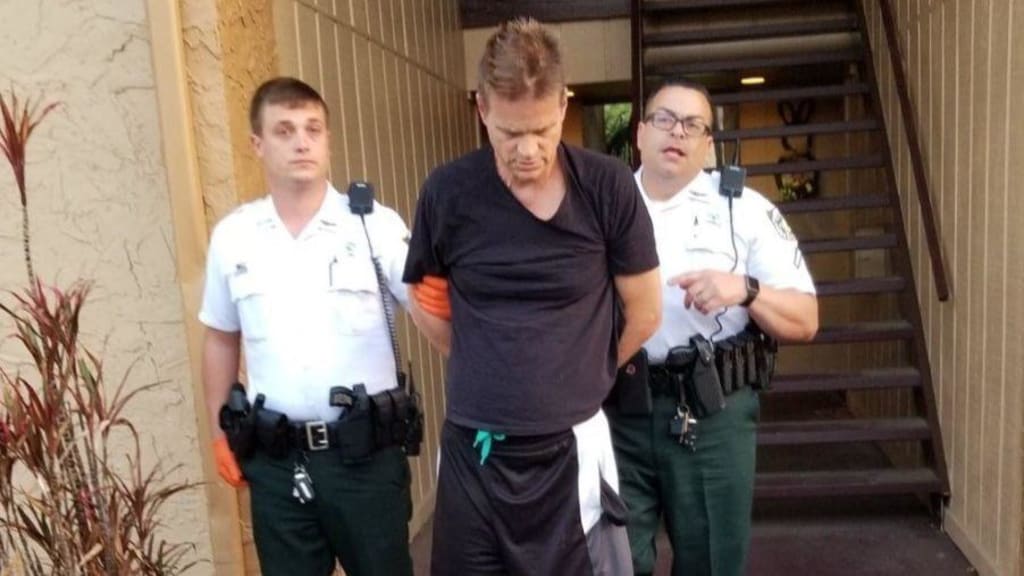 Imagine going to work one day, nothing remarkable about it unless it's the day someone decides it should be the day you die. Imagine applying for a job, routine fair. Unless decades earlier you had committed a heinous crime and the police finally catch up to you. That is the story of Sondra Better and Todd Barket. It's also more evidence that everyday tasks like applying for a job can alter lives.
Sondra Better was 68 years old as every article and piece of information on the case screams. She worked for Lu Shay's Consignment Shop and by all accounts was a sweet lady who understood her customers. On August 4, 1998, she had been working alone in the shop. When someone came in, stabbed and bludgeoned her to death.
At the crime scene, there was plenty of evidence linking Todd Barket to the crime but somehow he seemed to just disappear into thin air. Police were baffled by his ability to seemingly vanish and not leave a trace for them to follow. Delray Beach Police Chief Javaro Sims held a press conference on Wednesday and said, "We had the physical evidence... but the person responsible for this heinous case seemed to just disappear," it almost seems like the plot of a movie or an episode of a cheap CSI knockoff.
The evidence included a witness describing Barket to the police. During an interview, the witness explained that she had actually talked to Barket moments before he killed Sondra. That has to be one of the most traumatic events for a person to handle. Anne Rule was so upset when she realized her co-worker was Ted Bundy that she began a new career.
Even more traumatic, or one would think, has to be living with the knowledge of taking someone else's life. Barket did this for more than 20 years, and yet he showed no signs of remorse when he was arrested. Maybe he was trying to figure out how they finally caught him or mad that he hadn't performed the perfect murder.
A Scooby Doo-esque refrain can almost be heard from his mugshot. "I would have gotten away with it too if it weren't for you meddling fingerprints." Barket applied for a job that required him to be fingerprinted. What he didn't know was that at the scene of the crime, his prints had been lifted from a decorative ball and entered into the national fingerprint database known as Automated Fingerprint Identification System (AFIS). In December, the fingerprints from the job were searched through this system and the police had a fresh lead on the case after more than two decades.
As the police celebrated finally bringing Barket to justice, Sims stated the obvious. "She was violently killed by an unknown assailant, She was stabbed, she was bludgeoned and no one deserves to die in that manner." No one deserves to be bludgeoned? That piece of wisdom deserves to be memed for the rest of eternity, so it is not forgotten. It's great that this case ended with the murderer being brought to justice but it leaves the question, why?
After Barket was arrested, he went silent. No one is sure if it's based on the advice of an attorney or if he's just keeping his head low in the hopes of avoiding spending the rest of his life behind bars. Whatever the reason, people are trying to solve the biggest mystery to come from this sick, sad situation; Why would this man want to kill a loving grandmother type? There's a chance we will never know that answer.