Anatomy of a Murder (1959)
1001 Movies to See Before You Die (Schneider, J.S, Smith, I.H)
In this article, we will be looking at 2019's book "1001 Movies to See Before You Die" and going through each film in a random order that I have chosen. We will be looking at what constitutes this film to be on the list and whether I think this film deserves to be here at all. I want to make perfectly clear that I won't be revealing details from this book such as analyses by film reporters who have written about the film in question, so if you want the book itself you'll have to buy it. But I will be covering the book's suggestions on which films should be your top priority. I wouldn't doubt for a second that everyone reading this article has probably watched many of these movies anyway. But we are just here to have a bit of fun. We're going to not just look at whether it should be on this list but we're also going to look at why the film has such a legacy at all. Remember, this is the 2019 version of the book and so, films like "Joker" will not be featured in this book and any film that came out in 2020 (and if we get there, in 2021). So strap in and if you have your own suggestions then don't hesitate to email me using the address in my bio. Let's get on with it then.
Anatomy of a Murder (1959) dir. by Otto Preminger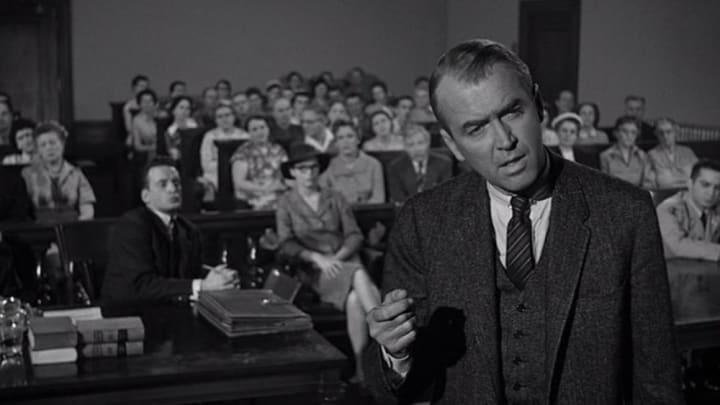 First screened in the Butler Theatre in Ishpeming, in the Nordic Theatre in Marquette on June 29, 1959 and the world premiered in the United Artists Theatre in Detroit on July 1st of the same year - one of the greatest courtroom dramas was shown to the entire world who dared watch it. For its legacy would be one of controversy and strangeness with its explicit use of language on screen not heard of before but perfectly justified within the context of which it is connected. However, after being banned for this very language by still heavily Catholic Chicago, the ban was later lifted even though at that time it shocked the mayor.
During the first year of its release, it is estimated to have earned over five million dollars in both the USA and Canada.
Acclaimed veteran film critic, Bosley Crowther, stated this of the film in the New York Times in 1959:
"After watching an endless succession of courtroom melodramas that have more or less transgressed the bounds of human reason and the rules of advocacy, it is cheering and fascinating to see one that hews magnificently to a line of dramatic but reasonable behaviour and proper procedure in a court. Such a one is Anatomy of a Murder, which opened at the Criterion and the Plaza yesterday. It is the best courtroom melodrama this old judge has ever seen... . Outside of the fact that this drama gets a little tiring in spots—in its two hours and forty minutes, most of which is spent in court—it is well nigh flawless as a picture of an American court at work, of small-town American characters and of the average sordidness of crime."
On numerous lists, "Anatomy of a Murder" has been voted as not only one of the greatest courtroom dramas of all time, but also one of the greatest films ever made with its breakaway from the 'old style' of films to more realistic courtroom filming pushing the boundaries that "12 Angry Men" (1957) began to push on two years' earlier.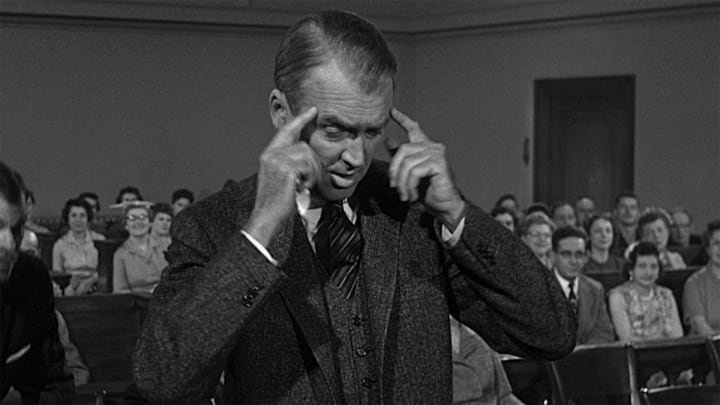 AFI's 10 Top 10 of each classic genre makes note that "Anatomy of a Murder" (1959) is the seventh greatest courtroom drama film of all time and honestly, I would actually place it higher myself.
The film is a strange mixture between wanting to know what happens and feeling on-edge because you don't trust some of the characters. It's a blend between great atmosphere and deep-seated fear of the wellbeing of certain people. It is a brilliant saga in which you couldn't even guess the ending because it is so bizarre.
It is one of those films where you sit down to watch it as background noise. Then, it just becomes a part of your consciousness and you've forgotten all about what you're supposed to be doing. It's almost three hours of absolute psychological torment and it is brilliant.