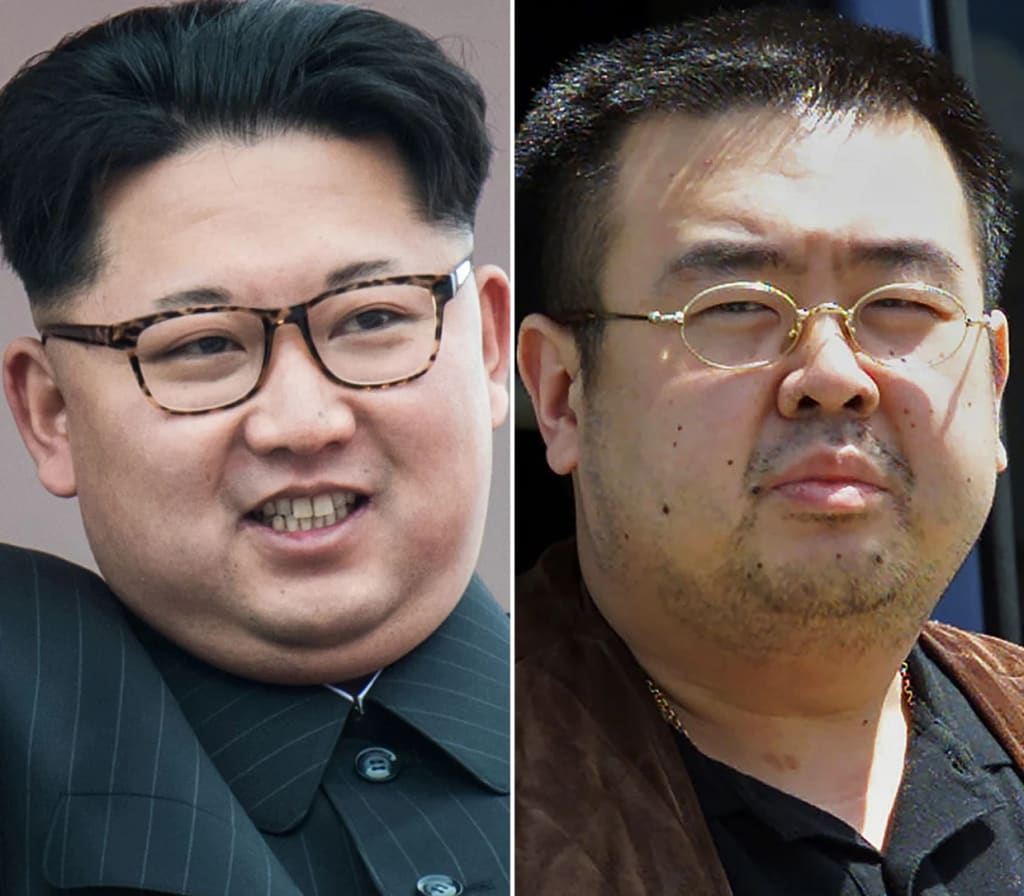 Kim Jong-nam had been living in exile since 2003, when he fell out of favor with his father, the former North Korean leader, Kim Jong-il. After his exile, Jong-nam spent most of his time in Macau, a semi-autonomous region of China known for its casinos and luxury resorts.
Despite living a life of luxury, Jong-nam's criticisms of the North Korean regime made him a target for assassination. He had publicly criticized his younger brother, Kim Jong-un, and had spoken out against the North Korean government's policies. Jong-nam had also expressed support for economic reforms and had called for the opening of North Korea's borders.
On February 13, 2017, Jong-nam was at Kuala Lumpur International Airport in Malaysia, waiting to board a flight to Singapore. As he was walking through the airport's crowded departure hall, two women approached him from behind and smeared his face with a toxic substance.
Jong-nam immediately felt ill and sought help from airport staff. He was rushed to a nearby hospital but died on the way. An autopsy revealed that he had been poisoned with VX nerve agent, a deadly substance classified as a chemical weapon.
The two women who had carried out the attack, Siti Aisyah from Indonesia and Doan Thi Huong from Vietnam, were quickly arrested by Malaysian authorities. Both women initially claimed that they had been hired to participate in a prank show and had no knowledge of the deadly substance they had used.
However, investigations later revealed that the women had been trained by North Korean agents and were aware of the deadly nature of the substance they were using. The North Korean embassy in Kuala Lumpur was also found to be heavily involved in the planning of the attack.
The assassination caused a diplomatic crisis between Malaysia and North Korea. The Malaysian authorities expelled the North Korean ambassador and canceled visa-free travel for North Koreans. North Korea retaliated by expelling the Malaysian ambassador and accusing Malaysia of colluding with its enemies.
The trial of Siti Aisyah and Doan Thi Huong began in October 2017 and received significant media attention. Both women maintained that they were innocent and had been tricked into carrying out the attack.
During the trial, evidence emerged that suggested that the women had been trained to carry out the attack by North Korean agents. The prosecution argued that the women had knowingly carried out the assassination and had received payment for their services.
In March 2019, the Malaysian authorities dropped charges against Siti Aisyah, citing insufficient evidence. Doan Thi Huong was sentenced to three years and four months in prison, but her sentence was later reduced to two years and four months, and she was released in May 2019.
The assassination of Kim Jong-nam remains a tragic and controversial event. It has highlighted the ruthlessness of the North Korean regime and the lengths to which it will go to silence its critics. The use of a deadly nerve agent as a tool of political assassination is also a cause for concern and raises questions about the effectiveness of international law in holding accountable those responsible for such acts.
The assassination has also had a profound impact on the lives of those involved. Siti Aisyah and Doan Thi Huong were thrust into the international spotlight and faced charges of murder, while Kim Jong-nam's family was left to mourn the loss of a loved one.
In the end, the assassination of Kim Jong-nam serves as a reminder of the dangers of living under a totalitarian regime and the importance of protecting the rights of individuals to speak out against injustice. It is a call to remain vigilant and uphold the values of freedom, justice
Reader insights
Be the first to share your insights about this piece.
Add your insights