American Tourist Kills and Decapitates Tinder Date
The horrific death of Tinder victim Saki Kondo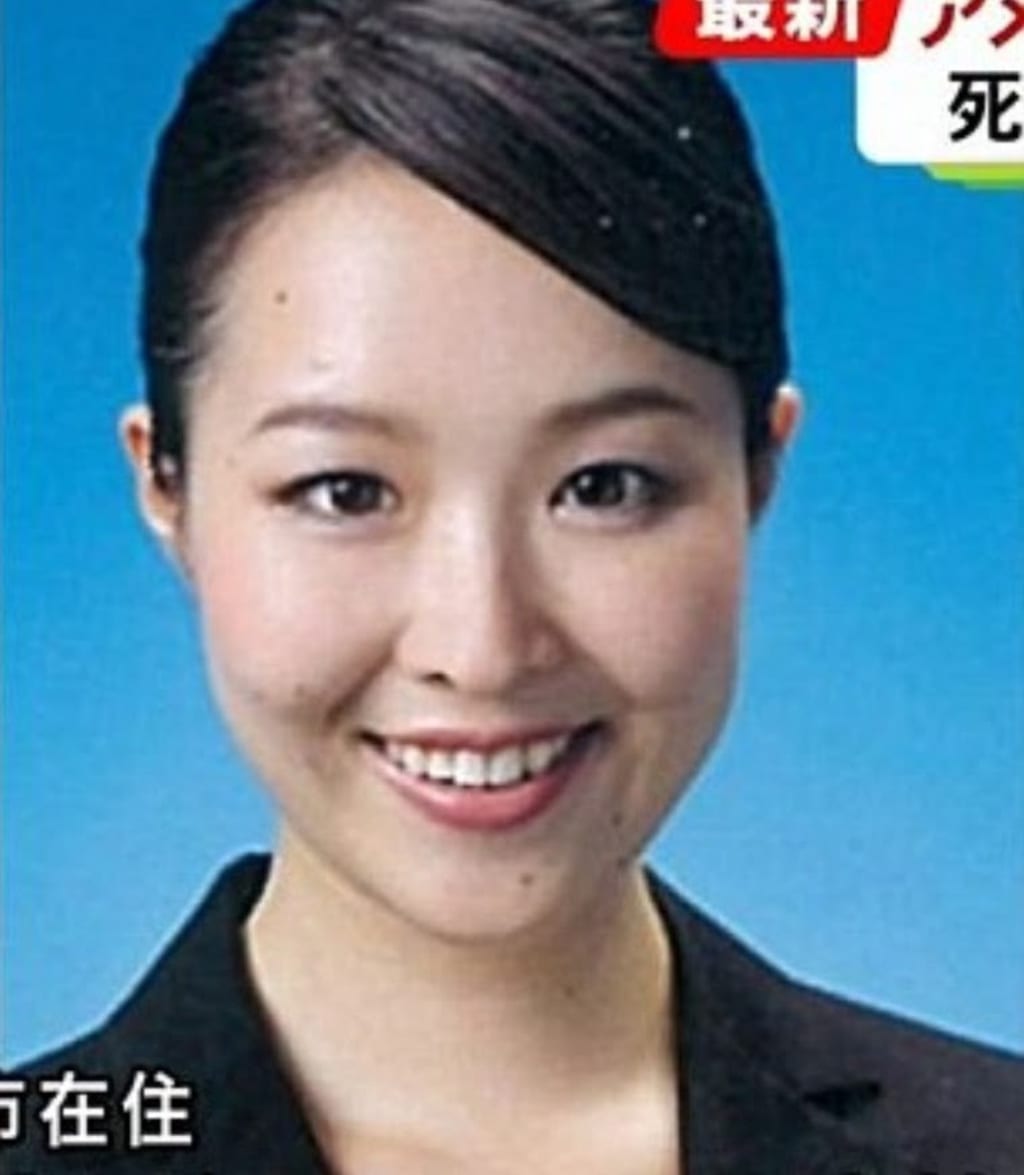 Saki Kondo (Source: Nextshark)
On February 15, 2018, in Japan a day after Valentine's Day, Saki Kondo was probably nervous and excited to have been given a chance to meet an American man who was good-looking and young. They had matched on Tinder and she was about to meet him for a date.
Maybe she was thinking things like would they click? Would communication be a problem? Would there be any chemistry? Or would it be awkward or uncomfortable in which case Saki would have to start the whole process of online dating again?
She probably didn't consider that she might enter his apartment, be murdered, have her head decapitated and the rest of her body disposed of in different areas of the country. If she had, she might not have met Yevgeniy Vasilievich Bayraktar who went by the name Jake. Here is the story of how they met, who they were, and what happened.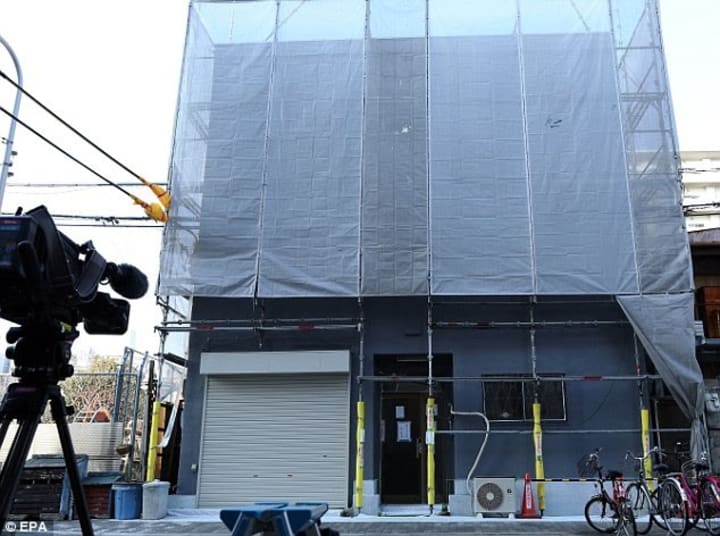 The Crime
Yevgeniy Vasilievich Bayraktar, a Russian-born American living in New York and going by the name Jake, was in Japan on a visitor's visa. He was staying in a rental vacation house in Osaka and looking for his future wife. While swiping on his Tinder account, he came across the profile of Saki Kondo, a 27-year old businesswoman who had just started her new job as a translator between English and Japanese. This meant that she was fluent in both languages and Jake would be able to hopefully communicate with her and get her to agree to a date.
According to police, Jake was quite persistent and despite many refusals for Saki to meet up in person, she finally agreed to a date. They met the day after Valentine's Day.
There aren't many details of what happened on the date except that both Jake and Saki ended up going to his apartment. Once in his apartment, Saki was held against her will and strangled to death. According to The Mainichi News, a Japanese newspaper,
"In the early hours of Feb. 16, the woman's cell phone turned off, and her employer contacted her parents saying that she had failed to turn up to work. Her family then submitted a missing person report to Hyogo Prefectural Police on Feb. 17."
Video surveillance once again showed Jake leaving his vacation rental but Saki was not seen. She was still with him though. He was seen carrying several bags that later would be confirmed to be containing her remains.
In the apartment, Jake is believed to have used a kitchen knife and a saw he later purchased to cut up her body and place it in bags. The prosecution in his case also found evidence that he had both deleted his Tinder account and searched online for ways to dispose of a body in order to escape any connection to her.
He didn't have a car so used public transportation to transport the bags which contained her torso, legs, and arms. And to further hamper the chances of her body being found, he dumped the bags in different cities around the Osaka, Kyoto, and Kobe area leaving her head in his apartment.
Apparently, Jake spent the days of February 16th to 18th dismembering her body and placing them in bags for disposal. Investigators reported,
"He used a large amount of air freshener in the room but investigators found no traces of blood anywhere in the bathroom or elsewhere until they conducted a thorough examination. The tests revealed traces of blood and locks of hair."
On February 22nd, Jake was on his way to his other vacation apartment he had rented when police arrested him with Kondo's severed head in his bag.
Once Jake was in custody, he confessed to the crime and led police to locations where he had dumped the body. Police found the torso and a pair of soil-covered arms in mountainous Shimamoto and the legs were found in Yamashina. None of the body parts bore any wounds except the severed cuts inflicted by Jake using a blade.
Police had found the body and the culprit but would justice be served for Saki? Because Jake was an American citizen, would he face trial in Japan or would he be able to escape back to the US?
The Victim
Saki Kondo was 26 years old and born in Himeji in Hyogo Prefecture which is famous for one of Japan's biggest and oldest castles, Himeji Castle. Saki had left her hometown and even studied abroad and was fluent in English. Her friends said she had a very friendly personality and were shocked and saddened to hear the news of a life cut so short.
Saki had moved from Himeji to Sanda city in Hyogo Prefecture two years prior to the incident because of her job. She had been hired to be a translator for executives in the company and was quite a competent and professional career woman.
But, her knowledge of English, experience abroad, and good looks would grab the attention of Jake over Tinder and lead to her death. On the day she was set to meet Jake she told friends, "I have to go and meet a male acquaintance," and that was the last that anyone heard from her.
Saki agreed to go back to his rental apartment later that night despite only just meeting Jake which would be her fatal mistake. Jake had found and brought back a few Japanese women to his rented apartments in the past, but all of them were unharmed. Why did she trust Jake after only one date and what was it about Saki that led Jake to murder her and not the other girls he had met?
The Killer
Yevgeniy Vasilievich Bayraktar also is known as Jake, who was 26 at the time of the murder, was born in Russia but moved to Texas with his mother when she married an American man. "He and his mother were very close, but he and I were not," said Benny Dacy, Jake's stepfather who had found Jake's mother through a mail-order bride service.
"He was a mamma's boy," said Mr. Dacy. "If we were having dinner and he didn't like the food, his mother would get up in the middle of the meal to cook him something special, and this was at a time when we didn't have a lot of money."
Jake's biological father, a doctor in Russia, would also send money to his son. Mr. Dacy also claims that he financed Jake's mother's nursing-school studies in Texas, and soon after she and her son disappeared.
"She called once to ask me for a divorce but I had no idea where they were until the news hit," Mr. Dacy said. "It was the most traumatic time of my life when she just left me. She is a very selfish woman."
After her divorce, Jake's mother married a third time where she and Jake were living until he decided to take a trip to Japan. His mother spoke to Nippon News Network and told them her "son's dream was to marry a Japanese woman." According to Tokyo Reporter, the mother added,
"he has a fondness for Japan, he said he wants to live there. Our son is not the type of person who would do a terrible thing."
Unfortunately, video surveillance doesn't lie and both Saki and Jake were seen entering his apartment and Jake leaving alone several times carrying bags.
Jake, who was known to keep to himself according to his stepfather had also been part of the United Air Force at a base in Kansas for just 11 months before being prematurely discharged. The reasons for his discharge were not released to the public.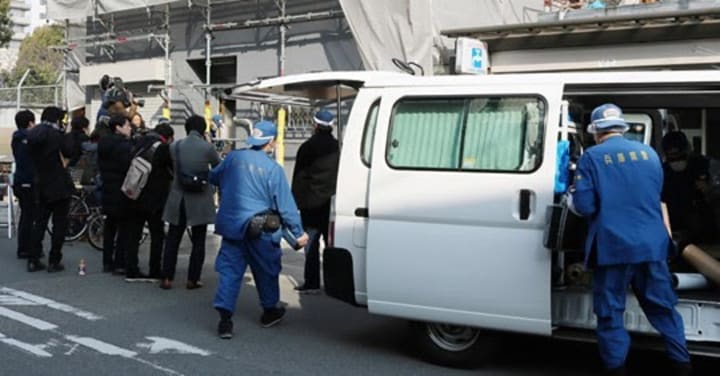 Arrest and Sentencing
After a tip came to police that Jake may be holding a woman in her apartment against her will, they questioned him about Saki. Jake was on his way to his second vacation apartment when he was intercepted by police and detained. When first being confronted by police he is quoted as saying, "I wish to remain silent."
However, after checking his apartment and finding a suitcase with Saki's head, Jake admitted to killing her and led police to her severed torso and the rest of Kondo's body, which he had scattered in the woods 25 miles away.
Jake was arrested on February 22 and tried for manslaughter and destruction and abandoning a corpse. He could not be charged with murder because it was unclear if he had purposefully set out to kill her.
The Kobe District Court handed down a ruling against Jake and he was found guilty of the crimes mentioned. And though prosecutors argued for a 13-year term, the defense sought a five-year sentence on the basis that their client felt guilt and led officers to Kondo's remains.
" I will be burdened with this crime until the day I die. I am so sorry."
Despite Jake's apology and remorse, the fact still remained that Jake tried to conceal evidence. First by attempting to hide the body. But also, he went out and bought a saw as well as deleted the app off his phone in attempts to evade capture. He also used his phone to search for ways to dismember a body which showed how far he was willing to go to get away with the crime.
In the end, Jake was sentenced to only eight years in prison. Saki's father wasn't happy with the verdict telling reporters "the sentence is too light and the truth remains unknown."
Unfortunately, despite the heinous crime and the lengths that Jake went by not only strangling a girl he met online but then dismembering her body, separating her corpse into several bags, and dumping her in different areas of the country shows how little he cared for Saki or her dignity.
And although his mother claims that he loved Japan and dreamed of marrying a Japanese woman, the pushy nature of his attempts to get her to meet him, holding her against her will in her apartment, and then murdering her doesn't seem to match that sentiment.
Meeting strangers online is always a risky dating option but leaving a public area and going to someone's home is even more dangerous. Unfortunately, Saki's love for the English language and hopes of dating a foreigner from America clouded her judgment but it shouldn't have meant a death sentence for her. And despite the inadequate sentence for Jake, the only solace for the family is that Jake was willing to lead police to her remains so they could give her a proper burial.
This article also appears here: https://s-a-ozbourne.medium.com/american-tourist-kills-and-decapitates-tinder-date-843ddb155ae7
Reader insights
Be the first to share your insights about this piece.
Add your insights