Actress Lana Clarkson's Heartbreaking Last Hours And The Real Story Of Her Murder
Enter the real-life account of Lana Clarkson's death due to the actions of music producer Phil Spector and the heated trial that followed.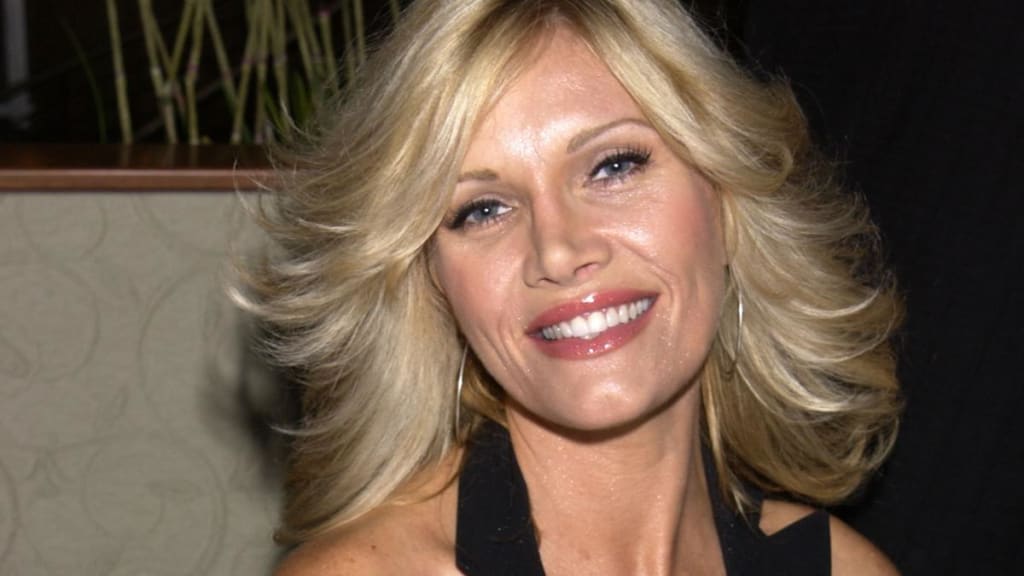 Actress Lana Clarkson, well known for her work in Barbarian Queen and other B-movies, originally had ambitions to succeed in Hollywood. But on February 3, 2003, these hopes tragically came to an end. Afterwards, renowned record producer Phil Spector brutally killed Lana Clarkson.
Police quickly discovered Clarkson, who was just 40 years old at the time, dead at Spector's house in Alhambra, California, from a gunshot wound to the mouth. Yet, it was not 62-year-old Spector who called the police. Instead, Spector's driver made the 911 call.
Spector first claimed that the weapon had discharged "accidentally" after the cops showed up. Later he said that Clarkson committed suicide at home. Yet it quickly became apparent that he was lying.
This is the terrible tale of Lana Clarkson's murder and the assassin who attempted to exploit his status and wealth to escape punishment.
Who Were Phil Spector And Lana Clarkson?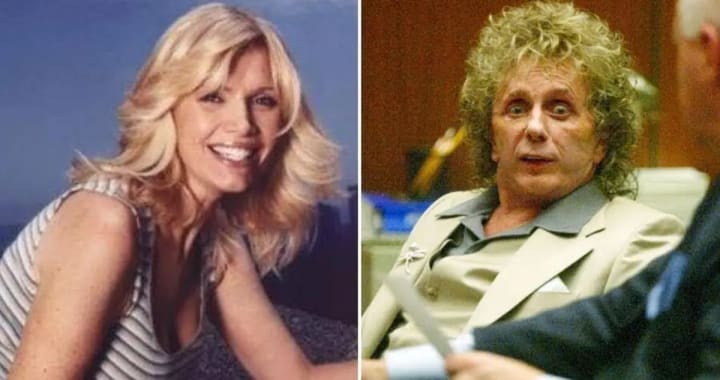 California's Long Beach is where Lana Clarkson was born on April 5, 1962. She played dress-up and memorized nursery songs from a young age, entertaining her relatives. As she grew older, she developed an interest in performing.
By the late 1970s, Clarkson had been cast in small roles in both films and television. According to her webpage, she also had parts in movies including Blind Date and Fast Times at Ridgemont High in the early 1980s. Her most well-known performance was as Queen Amethea in the fantasy movie Barbarian Queen from 1985.
But eventually, her acting career started to go downhill. She made the decision to pursue stand-up comedy in the beginning of the 2000s in order to change the focus of her work. She apparently took a nasty fall in 2001 and was forced to spend many months recovering from her agonizing wounds.
In order to make ends meet at the beginning of 2003, Clarkson had taken a job at the House of Blues club on the Sunset Strip. Her potential murderer Phil Spector happened to be present when they met by chance.

Spector was still considered as one of the most well-known recording artists of the 1960s and 1970s, despite the fact that his popularity had somewhat dimmed at that point. He was perhaps most known for producing John Lennon's solo album Imagine and The Beatles' last album, Let It Be.
Spector was acknowledged as a genius and a visionary, but he also had a reputation for having a dark side. John Lennon admitted to Spector's "problems" in the studio, saying, "He's got a great ego," according to Express. He views artists as just pieces of trash—canned goods that you bring on and wheel off—much how a film director views actors.
In February 2003, Spector approached Clarkson for the first time at the House of Blues, and she didn't know who he was. In fact, until her supervisors clarified his personal identity and his VIP position at the venue, she thought he was a woman. Then, management gave Clarkson the directive to handle Spector "like gold."
By the time Clarkson's shift was up, Spector had convinced her to go home and have a drink with him. Unfortunately, she would pass away a few hours later.
Inside Lana Clarkson's Cruel Death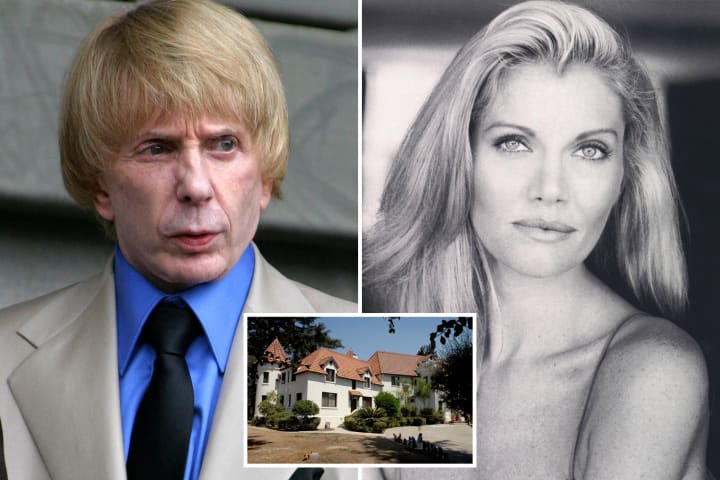 That evening, a Brazilian student named Adriano de Souza, Phil Spector's driver, picked up Spector and Clarkson from the House of Blues in a limousine. He drove them to Spector's 33-room Alhambra, California.
De Souza waited outside for Spector and Clarkson while they entered the house. Two hours later, though, de Souza unexpectedly heard a gunshot. Shortly after, Spector informed de Souza, "I think I murdered someone," as he came from the residence with a pistol.
De Souza was startled when he saw Spector flee back into the house. The driver promptly tried to reach Spector's manager but was connected to a voicemail. Then he dialed 911. He said, "Hello," to the operator, according to the New York Post. My name is Adriano and I'm Phil Spector, the driver. My employer may have murdered a person. Please bring a car."
As the police showed up at the residence, they were faced with a gruesome scene.
According to The Guardian, police swiftly found Clarkson's body inside the property, lying on a phony Louis XIV chair. Blood was all over her face and neck, the bottom of her mouth was missing, and a 36 Colt revolver was still beneath her knee.
Spector blabbered to the police as they were looking at the terrible scene, "The pistol went off inadvertently. She is employed at House of Blues. A error was made. What the f**k is wrong with you people? I don't get it."
"I'm sorry this occurred", he continued. "I have no idea how that occurred."
According to Vanity Fair, Spector didn't start claiming that Clarkson had committed suicide until after he was brought into the Alhambra police station. Even though it was clear that Spector's statements were false, it would be years before a judge judged him guilty of killing Clarkson.
The Court Cases of Phil Spector's Murder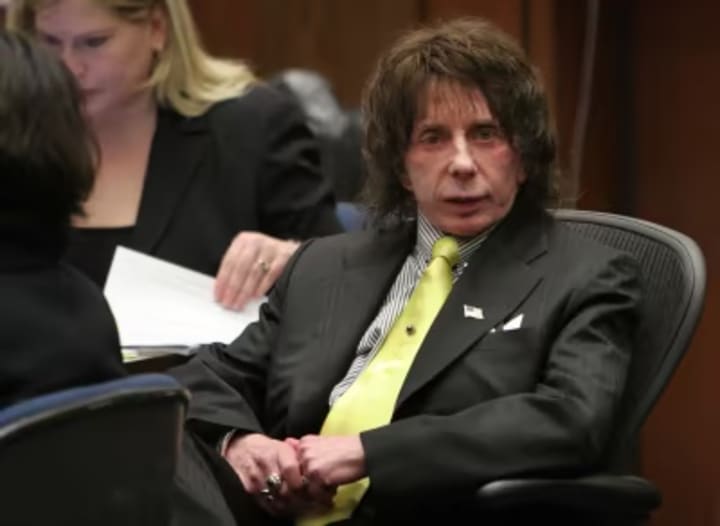 At first, it appeared that Phil Spector wouldn't be held accountable for Lana Clarkson's passing. Although being first detained, he was released after posting a $1 million bond, and the "suicide" rumor quickly spread via the media. But later, according to History, Spector was charged with second-degree murder in September 2004.
His initial trial, which took place in 2007, was nothing less than a spectacle. Spector frequently had a group of bodyguards with him when he appeared in court while wearing a range of crazy haircuts and eccentric attire. He also provided a number of eye-catching statements, telling one reporter, "She kissed the pistol," among others.
Lana Clarkson was portrayed in court by Spector's legal team as a miserable, failed actress who shot herself with Spector's pistol. The defense also argued that Spector was too far away from Clarkson to have shot her because of the blood splatters on his clothing.
Thought-provoking testimony from other women who claimed to have had frightful encounters with Spector was one of the many pieces of evidence that the prosecution used to retaliate against Spector. In the end, five women testified that Spector had frightened them with a gun when they attempted to leave his house or hotel room.
But, for whatever reason, the jury in Spector's initial trial was tied 7 to 5. Even after more consideration, only 10 of the 12 jurors were in favor of convicting him, which led to the September 26, 2007, declaration of a mistrial.
The second trial for Spector, which lasted from October 2008 to April 2009, was noticeably less intense. The posse and the wild hair were gone. Just his new, very younger wife Rachelle and one bodyguard were there when he attended court. He also had a single attorney rather than a large legal team.
Without the lightheartedness of his previous trial, Spector's already flimsy defense revealed further flaws. He has a worrisome history of pointing weapons at women and threatening them. Also, the horrific images of Clarkson slouched on a chair made the "suicide" tale look completely illogical.
Experts testified at the trial that suicidal people almost never kill themselves in a stranger's home and very rarely do so on the spur of the moment. Additionally, Clarkson had not demonstrated any signs of suicidal behavior. She had even just purchased a number of shoes, which is not exactly the type of purchase someone would make if they were about to kill themselves.
According to CNN, Doron Weinberg, Spector's attorney, attempted to argue that the prosecution's case was supported only by circumstantial evidence and that suicide was still an option. Truc Do, the prosecution, emphasized throughout the closing arguments that Spector was "a very dangerous man" who had a history of playing Russian roulette with women—six women. It so happened that Lana was number six.
Finally, Spector was convicted guilty of second-degree murder by the second panel of jurors. Soon after, he received a 19-year to life jail term. On January 16, 2021, he passed away at age 81 while still incarcerated. According to reports, COVID-19 problems were the reason of death.
Many people believe Spector should have been brought to prison for killing an innocent lady far sooner than he was because of the protracted trials he endured. A trial like this would never have dragged on for as long, according to University of Southern California law expert Jean Rosenbluth, if it weren't for Phil Spector's extensive financial resources. "When there is this much evidence against the defendant, cases don't often go to trial."
Reader insights
Be the first to share your insights about this piece.
Add your insights