About Judge Clifton B. Newman who sentenced Alex Murdaugh to two life terms
Some things to know about the judge who sealed Alex Murdaugh's fate.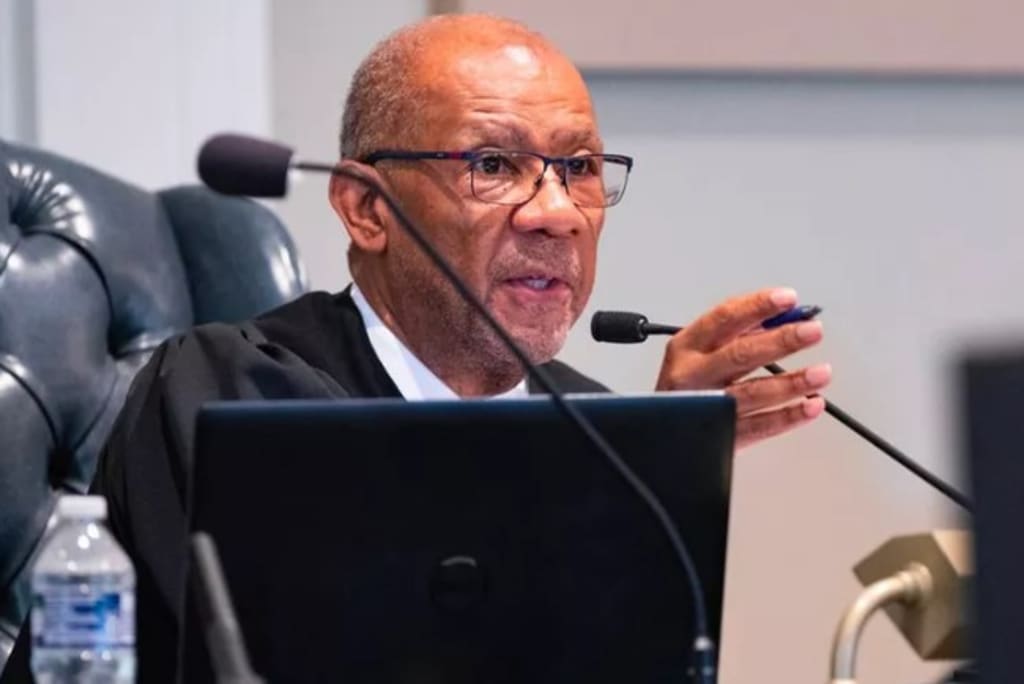 Judge Clifton B. Newman/Photo by YouTube Screenshot
People of the United States and other nations followed the trial of Alex Murdaugh for more than six weeks. Not only did they get to know more about Murdaugh, but they also got to see and learn some things about the judge who presided in the courtroom.
The judge did not show much emotion during the proceedings. People rarely could guess what he was thinking. It was only during the post-conviction hearing and sentencing that the public learned more about the judge.
So, who is the judge?
Judge Clifton B. Newman
Clifton B. Newman is the South Carolina Circuit Court judge who sentenced Murdaugh, 54, to two life terms without the possibility of parole for killing his 52-year-old wife Maggie, and his 22-year-old son, Paul. Murdaugh was sentenced only for the two murder charges and not for the two weapons charges against him.
The jury that gave the verdict after deliberating for nearly three hours has done its job. However, Judge Newman said he still has 99 more Alex Murdaugh cases to preside over.
Judge Newman is known for his no-nonsense ways and his orderly and systematic way of coming to a conclusion. People in the courtroom looked spellbound as he addressed Murdaugh at length in his quiet tone. Before announcing the sentence, Newman talked as a therapist, a motivational speaker, a pastor, and a concerned citizen of South Carolina. However, the role that sealed Murdaugh's fate was as a South Carolina Circuit Court judge.
On Friday morning, March 3, 2023, Judge Newman addressed the court by saying:
"This is one of the most troubling cases for the judge, the state, the defense, the media coverage throughout the nation."
Several times during the sentencing, Judge Newman spoke directly to Alex Murdaugh:
"I know you have to see Paul and Maggie during the nighttime when you're attempting to go to sleep. I'm sure they come and visit you."
After Murdaugh claimed he was innocent for the second time, Newman said:
"It might not have been you. It might have been the monster you become. When you take 20, 40, 50, 60 opioid pills, maybe you become another person."
Judge Clifton B. Newman's Background and Career
Clifton Newman was born in Kingstree, South Carolina that's just 93 miles away from the courthouse in Walterboro where he presided over the Murdaugh trial.
Newman is the son of a minister and a domestic worker. After graduating as valedictorian from a segregated high school in 1969, he attended Cleveland State University in Ohio and then received his law degree from the Cleveland Marshall College of Law.
In 2017, he told the American Bar Association:
"I enjoy the responsibility, the awesome responsibility. It's also a challenge, carrying the weight of the judicial system on your shoulders and seeking to dispense justice in a way that it should be dispensed."
After working in private practice for 24 years, Newman was appointed as a judge in 2000. He has overseen several high-profile cases, including the trial of Alex Murdaugh. The 71-year-old judge has been in his current role for four terms as South Carolina Circuit Court judge. This is his final term because South Carolina law requires judges to retire in the same calendar year as their 72nd birthday. Newman will be 72 years old on November 7, 2023. Therefore, he must retire by December 2023.
Judge Newman's Personal Life
Newman and his wife Patricia reside in Columbia, South Carolina. Together, they have four children. Newman's daughter Jocelyn Newman is also a circuit court judge. Newman's son, Brian DeQuincey Newman was the youngest serving Columbia city councilman until he died from cardiac arrest on January 3, 2023.
Newman attends a local Methodist Church where he is chairperson of the administrative council. After this year, Judge Newman will be able to put down his gavel and do other things. He enjoys restoring houses and has received historical preservation awards for his work.
About the Creator
Margaret Minnicks shares articles with readers all over the world. Topics include celebrities, royal family, movies, television, foods, drinks, health issues, and other interesting things. Thanks in advance for TIPS that are sent my way.
Reader insights
Outstanding
Excellent work. Looking forward to reading more!
Top insight
Expert insights and opinions

Arguments were carefully researched and presented
Add your insights