A Murderous Day in History: October 10, 1991
Decades ago today, a series of murders in the New Jersey cities of Wayne and Ridgewood helped solidify the term "going postal."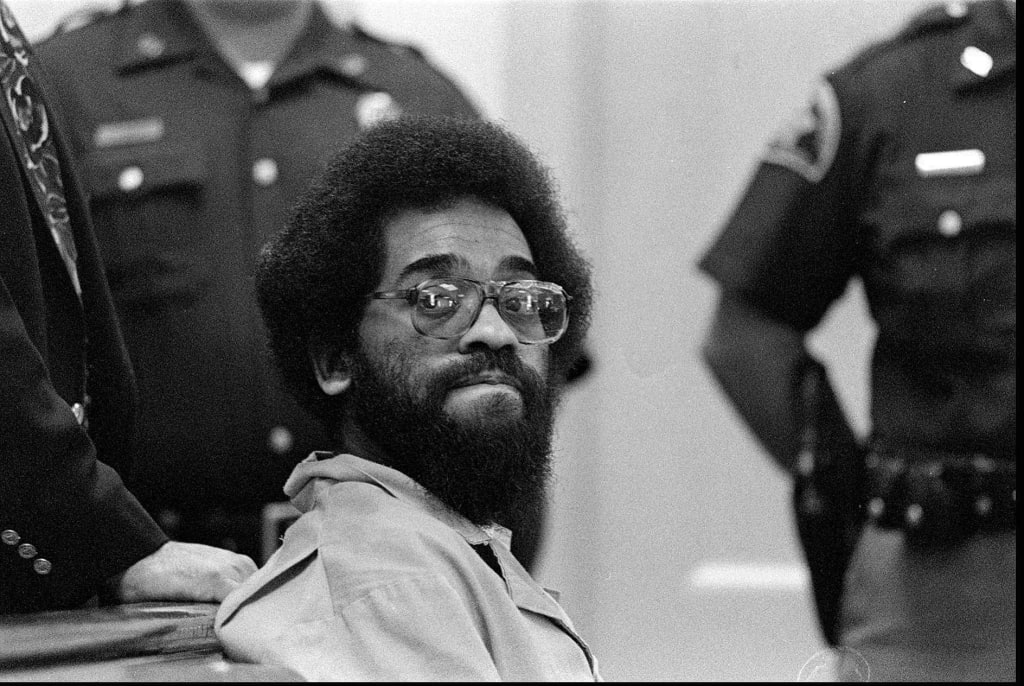 Joseph Harris (pictured), a former postal worker in New Jersey, was sentenced to death in 1993 for several murders
Mass killings have been occurring in America since the nation's inception. However, in light of the beginning of a modern era, advances in how these crimes are investigated and tabulated have told new stories.
Many different trends and patterns among crimes and the perpetrators who commit them have come about over the course of many years. From 1983 to 1993, a disturbing American trend emerged in a number of cities across the country at different local branches of the U.S. Post Office. In this ten-year period, 11 terrifying incidents of mass murder occurred regularly in a variety of U.S. cities, such as Johnston, South Carolina; Anniston, Alabama; Atlanta, Georgia; Escondido, California; Edmond, Oklahoma; and New Orleans, Louisiana.
The deadliest incident occurred in Edmond, Oklahoma on August 20, 1986. This tragedy was committed by Patrick Sherrill, a 44-year-old part-time letter carrier at the Edmond Postal Office. On that fateful morning just after 7 AM, Sherrill entered his place of employment armed with three semi-automatic pistols. Sherrill then went on a deadly rampage that killed 14 post office workers, including a supervisor who had vocally reprimanded him the day before. Six other employees were also injured and hospitalized that day. Sherrill eventually turned a gun on himself.
Numerous theories about a motive floated around after this deadly workplace shooting. It was thought by some that Sherrill was going to be fired soon and violently lashed out because of this. Others said he was a good worker who was a victim of bullying by members of management at his place of employment. Sherrill was a military veteran who served in the United States Marine Corps and was also classified as an expert marksman for the National Guard. The youngest murder victim was 27 years old and the oldest was 51 years old. A memorial has been erected in their honor.
The Edmond Postal Office murders and the ten other mass shootings at post offices across America from 1983 to 1993 propelled a slang term into the American vernacular called "going postal." It is actually quite shameful that a harmless fraction of everyday life terminology was transformed into a metaphor, which describes insurmountable carnage. However, a little over five years after the Edmond, Oklahoma massacre, another serial killer/post office worker would strike again in a premeditated slaughtering spree, which would eventually claim the lives of five people.
Joseph Harris worked at a U.S. Postal Service branch in Ridgewood, New Jersey for a long time. Harris also struggled with mental illness and the adverse issues that come with it for most of his life. However, according to law enforcement authorities in New Jersey, Harris' first severe act of rage occurred on November 15, 1988. Around that time, Harris had a falling out with a man named Roy Edwards who was his investment advisor. According to police records of this case, Harris was angry over a $10,000 loss he sustained after an investment gone bad with Edwards.
On that horrifying night, Harris entered Edwards' home by force in Montville, New Jersey. Harris was wearing what would become his signature all-black ninja suit and black mask, armed with a gun. Prior to coming for Edwards to take his life, Harris assaulted and raped his former investment advisor's wife and two young daughters. When Edwards tried to escape the frightening scene, Harris shot him dead. However, Edwards had so many enemies who claimed he beat them out of money that police in Montville had no clue who may have killed him, at first.
On October 10, 1991, four more people would fall victim to Harris' wrath. In April of 1990, Harris was fired from the Ridgewood Post Office where he worked for years. He would spend the next 18 months planning the fate of the one he held responsible for his job termination, his supervisor Carol Ott. Harris forcefully but quietly gained entry into Ott's Wayne, New Jersey home as she slept. Once again, Harris donned his ninja suit and black mask armed with a samurai sword, as well as a gun. Ott's boyfriend was executed quickly with Harris' gun. Ott was fatally slashed with his sword.
Harris then went to the Ridgewood Post Office where he formerly worked and took the lives of two employees with his gun. A nearly five-hour police standoff subsequently ensued before Harris surrendered to authorities and was taken into custody. When police officers searched Harris' home, they found incriminating details that linked him to the Edwards murder and home invasion of 1988. In 1993, Harris was sentenced to die for the five murders and three rapes he was indicted for. However, the state was not able to execute him as he died of natural causes in 1996.
About the Creator
Mr. Trammell is an award-winning digital media producer, freelance journalist, and author. Formerly, he wrote national radio content for the Michael Baisden Show. He also served as Senior Editor at the Your Black World online news network.
Reader insights
Be the first to share your insights about this piece.
Add your insights