A God Among Sheep -- The Rise of Maria Salvatore
Excerpt from my upcoming Ultra Low Budget female driven mafia feature script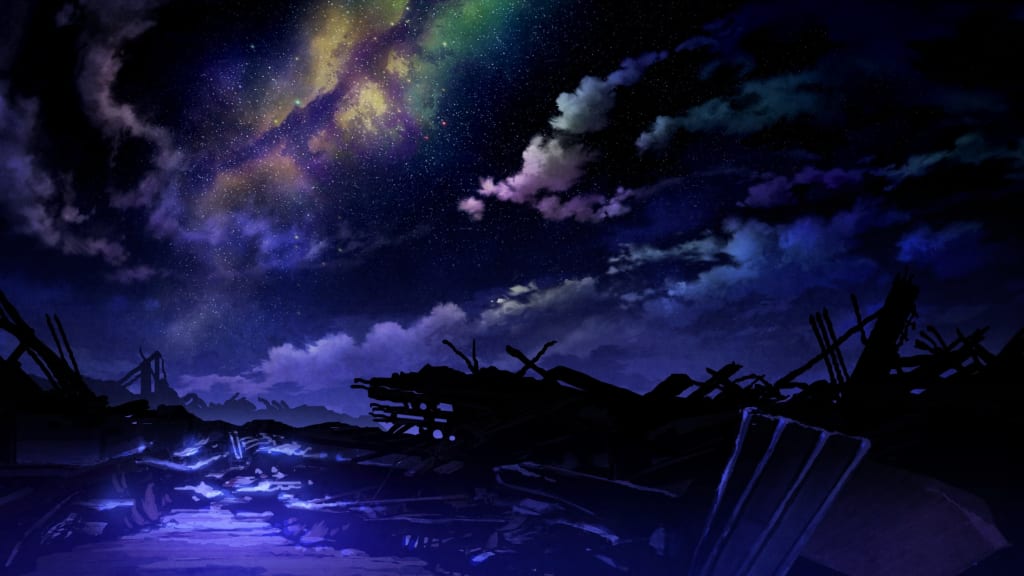 Had a blast writing this scene out of my new Ultra Low Budget female driven mafia Feature A God Among Sheep -- The Rise of Maria Salvatore, took me a fucking week, and still needs some tightening, but I think it's funny which you need in an otherwise dark and violent script.
INT. BurDuchi's residence – NIght
Burduchi is in a gaudy robe mixing a drink at a portable bar in his bedroom. He puts drink down and lifts a mirror with a bunch of coke on it and a short straw. He starts snorting when a half naked woman drapes over one shoulder and another over his other shoulder, both eagerly looking at the coke.One reaches around him and turns the music up on a stereo system next to the bar. It's a slow rock ballad. He does another line then lets the girls go at it. He picks up his drink then walks over to the bed laying down and watching the girls snort coke.
Burduchi
Bring the blow and yourselves over here.
Both of the girls giggle then walk over with the small mirror and put it on bed along with themselves, one kissing Burduchi and putting her hand down low.
Burduchi
Oh my my, you certainly know where a man's heart is.(Laughter) What's your names again?
They start to answer.
Burduchi
Nevermind I'm going to call you Mixie and Trixie. (the girls nod)
Mixie
Sure babe, your paying, call us whatever sugars your lips
trixie
Double down on what she says. How about we do some more coke then you give us some of that old man cock Big Poppa.
Burduchi pushes them off and gets up on his knees looking at at them.
Burduchi
Did you just call me old you fucking whore?
Mixie puts a hand on his arm.
Mixie
She didn't mean it sugar plum, she was just saying we both want that man meat in our holes.
Trixie pushes the small mirror with coke on it towards him.
Trixie
What she said. I mean we are 20 and you are in your 40's but i can call it Daddy cock if that's more a turn on to ya.
Mixie nods.
Mixie
Much better, don't you think? I mean you are old enough to be our daddy, so fitting and sexy, and dirty. Don't you like dirty Daddy?
Burduchi
Still fucking sounds like your calling me old.
Mixie takes his hand and puts on her bare breast.
Mixie
Not at all doll. I mean younger guys do have their uses. They are really intense and can go multiple times and well, their rods are always hard(Sees his face storming) but you old guys have your advantages too, right?(Looks at Trixie)
Trixie
Sure, like once you get it up, though without a pill that sometimes takes a while,(Whispers) (If ever…..) but once you get those old bones moving, you fuck us way better.
Mixie nods.
Mixie
Fuck yea, so good lollypop. You old men like it dirty, I almost never have to talk you guys into fucking me in the ass. Your usually right on that shit, no pun intended, though that might also say something about your maybe wanting to fuck a guy instead of a woman.
Trixie
I always wondered that, like guys that are so quick to want to do you in the bum, whether maybe, you know?
Burduchi looks at them in shock, swipes the mirror with coke off bed, steps up to his bedside dresser, reaches in and pulls out a gun, both girls start scooting on to other side of bed.
Burduchi
I don't know whether to just shoot you on basic principle, feel sorry for you for being two of the dumbest fucking whores I've ever met or back again to where i started, shooting you, to save the world from your idiocy at the very least.(The girls back away) Your only saving grace are those tits, damn nice tits. But there are always more breasts.
He raises the gun when his bedroom door slams open and in comes JoJo with a silenced pistol in his hand and she immediately shoots Burduchi in the shoulder of the arm holding the gun making him scream and drop the gun. The girls grab their clothes and run behind JoJo. JoJo steps over and turns the music down and you hear a couple gun shots from out in the house.
Mixie
Thank God, we thought we were going to have actually fuck this degenerate.
Trixie nods.
Trixie
Then we thought he was gonna kill us. We want a bonus JoJo.
Burduchi looks up from ground holding his bloody shoulder and looking at all of them
Burduchi
Who the fuck are you? (Eyes grow wide) Hey wait, arent you the pussy licker that hangs out with…
Jojo
Shut the fuck up. You'd be dead already if someone didn't want to have a word first.
And right on cue Maria and Spence both come in, Spence covered in blood but Maria looking perfectly clean, both with pistols and silencers. Spence was looking at Maria like he was angry. Maria looks at the scene and sees everything, then glances and sees Spence's face.
Maria
Are you still flipping a wig over it?
JoJo looks perplexed.
Jojo
What is he mad about?
Spence looks like it's a joke she had to ask. He motions towards himself covered in blood and Maria clean as a whistle.
Spence
Look at me, then look at her. Why the fuck am I covered in blood looking like I toddled out of a Stephen King flick and she's Ms Princess clean like she just strolled through a park, even you got blood on you JoJo. We just killed 20 fucking men and not even a spot, a splash. It's fucking unfair, it's a cosmic fuck you to reality.
Maria
Fine Spence, it's not fate or destiny or some other esoteric bullshit you come up with, it's skill, or lack there of.
She stops and looks at the two hookers.
Maria
You two can go, JoJo will venmo you the money. Mind the corpses on the way out.
The two women look at Spence and all the blood and nod their heads and scuttle out the door. Burduchi looks at them in shock, holding his bloody arm.
Burduchi
Are you fucking kidding me? Has the world gone fucking mad. A bunch of trumped up female slits playing big boy(Screams)
Maria has shot him in his leg.
Maria
Quiet you. I'll deal with you in a moment.
JoJo laughs looking at Burduchi.
Jojo
Nice.
Maria smirk then looks at Spence still shaking with anger.
Spence
So share with us your wisdom on the ability to walk through carnage like Jesus on water, and I'm pretty sure even Jesus got wet.
Maria
First of all , being catholic that was verge blasphemous Spence.
Spence looks embarrassed.
Spence
So sue me, I was never a very good catholic, ask my mother. Don't change the subject.
Maria sighs.
Maria
Fine Spence. Cause you can't shoot worth shit. The first guy you shot, no more then 6 feet from you, you hit in the arm, which allowed him to put his hands on you and if I hadn't shot him in the fucking head, you'd be counting daisies and tulips. (Spence starts to interrupt) Hold on buttercup, you asked so your gonna fucking listen. Another guy you missed completely 3 times and if JoJo hadn't killed the guy, you would of also been dead.
Spence looks depressed.
spence
Hey not all of us spent our entire youth learning how to kill people. I'm a lover not a fighter. And JoJo has got blood on her and she's almost as good as you with a gun.
Maria smiles.
maria
True but she also likes killing people with her blade.
Jojo pulls out her blade from the holster at her back and kisses it's blood smeared metal.
Jojo
She feels left out otherwise.
Maria
And Spence I'm pretty sure you killed Freddie.
Spence
Strike your tongue woman, I didnt kill fucking Freddie…he was my second cousin, a great guy, no way i fucking killed him.
Jojo
Holy damn Spence, you killed fucking Freddie? I loved Freddie. Why the fuck did you kill him. Why the fuck you killing our own when we only had fucking 4 left. Can't believe you did your own second cousin. Damn, I'm gonna miss him. I occasionally let Freddie fuck me, he was good in bed, what a waste.
Spence
Holy fuck you fucked Freddie? and you fucked me and you fucked Maria, God damn woman, you are wanton. Anyone else you fucked I should know about?
Jojo
Grow up Spence, I might of fucked him but I didn't fucking kill him. And I'm a woman with big appetites that need to be fed.
Spence
I did not kill my fucking cousin, fuck both of you.
Maria
Pretty sure you did Spence, granted I think you were trying to shoot the bad guy on the other side of Freddie, but it was you that blew the back of Freddie's head off. I wouldn't sweat it though, 7 of us against 20 of them, bound to lose someone.
Maria notices Burduchi holding up his hand of his uninjured arm like he was in school. She smiles and looks at him.
Maria
Yes?
Burduchi
What about me?
Maria
You? (She shoots him in the head).
Jojo looks at Maria irked.
Jojo
If you were gonna do that why the fuck did you ask me to keep him alive?
Maria shrugs.
Maria
'Cause I wanted him to sweat. I wanted him to stew like all the other male pig bosses that thought a woman was worth little to nothing, that thought we brought niente to the table. And to see in his eyes, the truth, that it was a fucking woman who brought him his tomb.
Jojo
Alright lover doll whatever bunches your panties, so what now?
Maria looks at them and smiles.
Maria
SPence go and help the 3 you didn't kill secure the house, and then, JOJO, we wait.
Jojo
We wait?
Maria
Yep, we wait to see what tomorrow brings. It should be a hoot.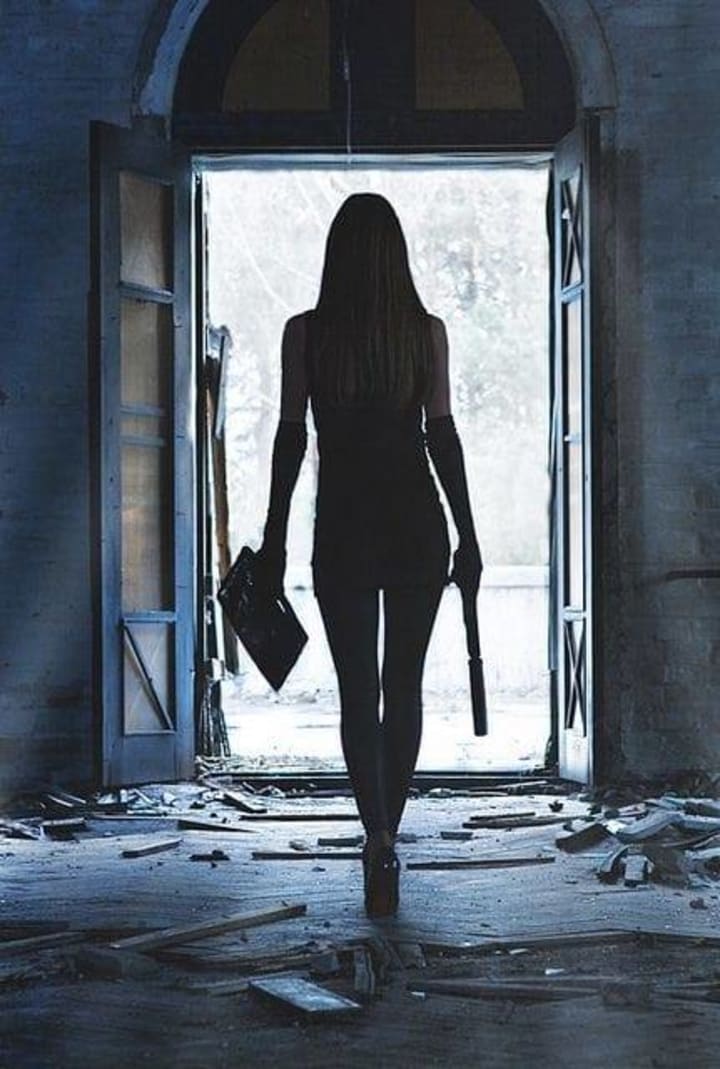 fiction
About the author
J.D. Glasscock started as a slam poet on national teams in 1990. Written and Directed 16 Award winning short films...He also has 16 self published books of poetry, lyrics and film.
Owner of StormCrow Productions
Reader insights
Be the first to share your insights about this piece.
Add your insights