A Blaze of Murder
To Marry a Murderer ... A Nurse Killed Her Husband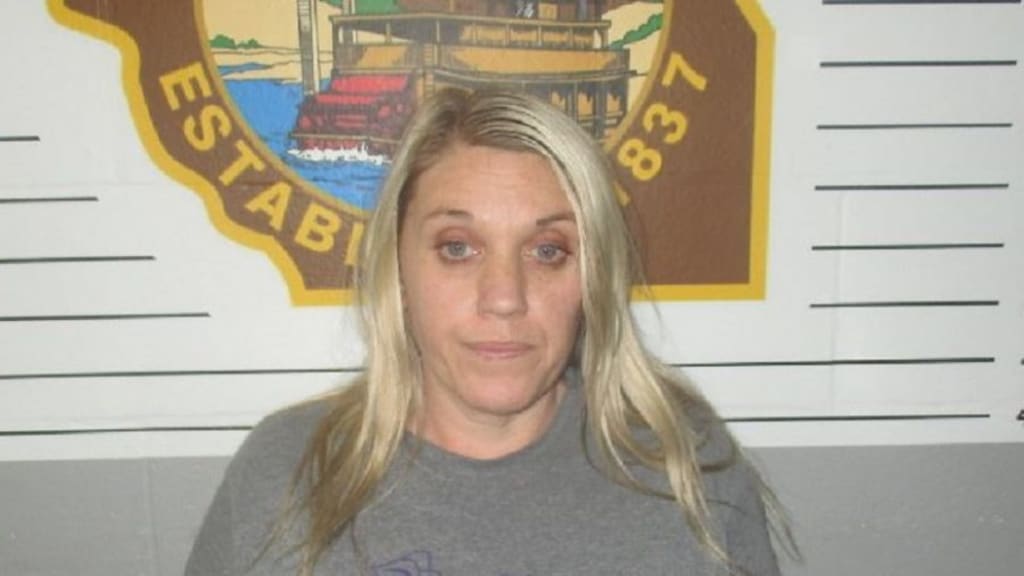 "During the phone calls, Amy Murray talks about not wanting to be around her husband, Joshua Murray, and was wanting a divorce from him," police have released about Amy Murray, who stands accused of killing her husband. Maybe divorce was too difficult of an option? In any case, Amy went another way to make sure that she was single and able to move on.
Amy Murray lives in Missouri and was a nurse for the Jefferson City Correctional Center. Her job was to take care of the prisoners and make sure that they stayed healthy. It was something that she liked doing, maybe a little too much. Police allege that she began a romantic relationship with inmate, Eugene Claypool. This was right around the time when she decided that being married to Joshua Murray was too much and it needed to come to an end.
Instead of asking for a divorce and going through that process was too much work. It was much easier to feed her husband anti-freeze and then burn down the house to cover her tracks. Yes, she really did this. On December 11, 2018, after Joshua died from being poisoned by the anti-freeze, she moved his body to the bed that they shared. After her son and dogs were in the car, she went back in and set fire to the house, and took her kid out for McDonald's. Author, Meredith Kurz was happy that Amy saved the dog's life, "Always save the dogs." After returning to the scene of the crime, Amy called emergency services and told them that she couldn't save her husband's life because there was too much smoke.
This could have been the end of the story, but something nagged at investigators. The puzzle didn't fit together precisely. Something was missing. Maybe it was the foresight to take the dogs or the fact that she went and bragged to her lover that her husband was dead. In fact, she was hopeful that Claypool would marry her now that Joshua was "out of the way." A motive was now becoming evident for the police.
With permission from the family, an autopsy was performed on Joshua, and it was revealed that he had been killed before the fire. The cause of death was kept from the public for a few weeks as investigators started to piece together the new puzzle. Amy Murray was in the center of it, this much they were certain.
After listening to her conversations, they began to develop the theory that she had wanted to marry the convicted murderer. In 2002, Claypool stabbed a man to death in a robbery gone wrong. He will be up for parole in 2027, and it was probably the hope of Amy that they would be married before that happened. Claypool should consider her track record with husbands before he agrees to that.
Amy Murray was arrested and charged with the murder of her husband, Joshua Murray. The other charges that she faces are second-degree arson, tampering with physical evidence, and armed criminal actions. Basically, she will be in jail for longer than her lover (assuming he gets paroled). That will not be good for their relationship, long distance relationships are hard enough. Can one survive both people being incarcerated?
There are still some questions whether Claypool had anything to do with the murder. Right now, it doesn't appear as such—other than playing (big) house with a married woman, who decided that she liked this potential husband more than the one she had. To paraphrase Rihanna, they found love in a deadly place.