8 Last Meal Requests From Killers on Death Row
Before these criminals died, they made some interesting choices for their last meals.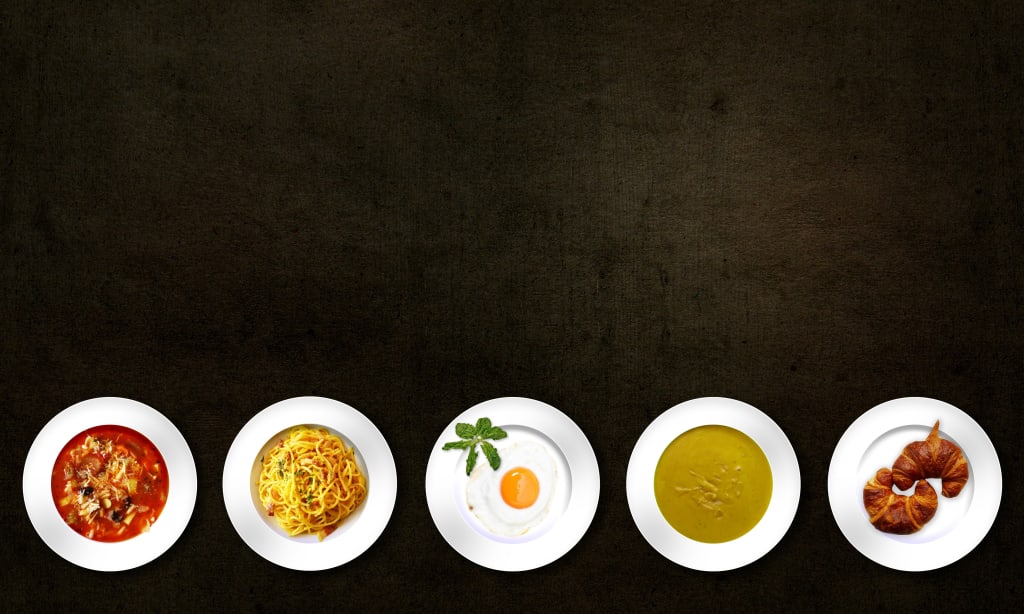 1. John Wayne Gacy
Most people are familair with John Wayne Gacy. This man put the 'ick' factor into what was previously a goofy thing - clowns. john Wayne Gacy was convicted of murdering at least 33 men and boys, his youngest known victim being 14. His last meal before he was executed via lethal injection was a combination of strange requests. A bucket of KFC chicken, 12 fried shrimp and an entire pound of strawberries.
2. Ted Bundy
Ted Bundy changed what people knew about serial killers. He was very charismatic and convincing. He used this to his advantage to rape and murder many women. He even managed to escape prison not once, but twice, before he was finally charged and convicted. He confessed to 30 murders but the true number is suspected to be much higher. Ted Bundy refused to make a final meal request before he was executed via electrocution. For his final meal, he was given the standard last meal on death row. He received medium-rare steak, eggs, toast, milk, juice and hash browns. Despite being given this meal he refused to eat or drink any of it.
3. Timothy McVeigh
Timothy McVeigh was an American domestic terrorist who detonated a bomb underneath a government building in Oklahoma, killing 168 people, including 19 children. This act remains the deadliest domestic terrorism act in the US. Before he was executed by lethal injection he requested an interesting final meal. Timothy McVeigh requested just two pints of mint chocolate chip ice cream.
4. Aileen Wuornos
Aileen Wuornos was convicted of killing seven men while working as a prostitute from 1989-1990. She attempted to claim that all of the killings were committed in self-defence, however, this was disproven. Before she was executed via lethal injection she simply requested a cup of black coffee in lieu of a meal.
5. Allen Lee Davis
Allen Lee Davis was convicted of killing Nancy Weiler, who was 3 months pregnant, and her two daughters, Kristina and Katherine, aged 9 and 5. Before he was executed via lethal injection he requested a huge meal. It consisted of half a pound of fried shrimp, lobster tail, six ounces of fried clams, fried potatoes, half a loaf of garlic bread and 32 ounces of root beer.
6. Ronnie Lee Gardner
Ronnie Lee Gardner was convicted for two counts of murder. He initially murdered Melvyn Otterstrom during a robbery and then killed Michael Burdell as he unsuccessfully tried to escape the courthouse. Before he was executed via firing squad he requested to watch the Lord of the Rings trilogy while eating a lobster tail, steak, apple pie and vanilla ice cream.
7. William Bonin
William Bonin, also known as the "Freeway Killer" is suspected to have murdered over 30 murders, however, he was convicted for 14 counts. William Bonin used to dump his victim's bodies on California freeways, thus he became known as the "Freeway Killer" or "Freeway Strangler. Before he was executed via lethal injection he requested three pints of coffee ice cream, two large pepperoni and sausage pizzas and three six-packs of Coke.
8. Marion Albert Pruett
Marion Albert Pruett was an American placed in the Witness Protection Program after testifying about a federal prison slaying. He used his witness protection identity to commit five murders, including the murder of his wife. He claimed he did this to sustain his cocaine addiction. Before he was executed via lethal injection he requested a massive meal. This meal consisted of four Burger King Whoppers, a large fries, a stuffed crust pizza from Pizza Hut, a bottle of ketchup, fried eggplant, fried squash, fried okra, a bucket of ice, three 2L Pepsi's and a pecan pie.
capital punishment
About the author
I'm studying my Masters in Creative Writing and love to write! My goal is to become a published author someday soon!
I have a blog at emilieturner.com and I'll keep posting here to satisfy my writing needs!
Reader insights
Be the first to share your insights about this piece.
Add your insights