Welcome back to 52 Lock Up, I am your Appletini Cadma of Bitten Apple TV. 52 lock up is a series I started to talk about one of my biggest passions of true crime. A new episode on every Cadmaniac Monday for 52 Mondays, 52 crimes. Hope you guys enjoy, be sure to like, leave some feedback and subscribe; Viewer discretion is always advised.
Today's story was requested from TikTok but I didn't want to dive into too quickly because there is a lot to unpack. June 20th, 2004 in Conklin, NY Payton Gendron would be born to Paul and Pamela Gendron; whom are civil engineers for the Department of Transportation. The married couple would have 4 children.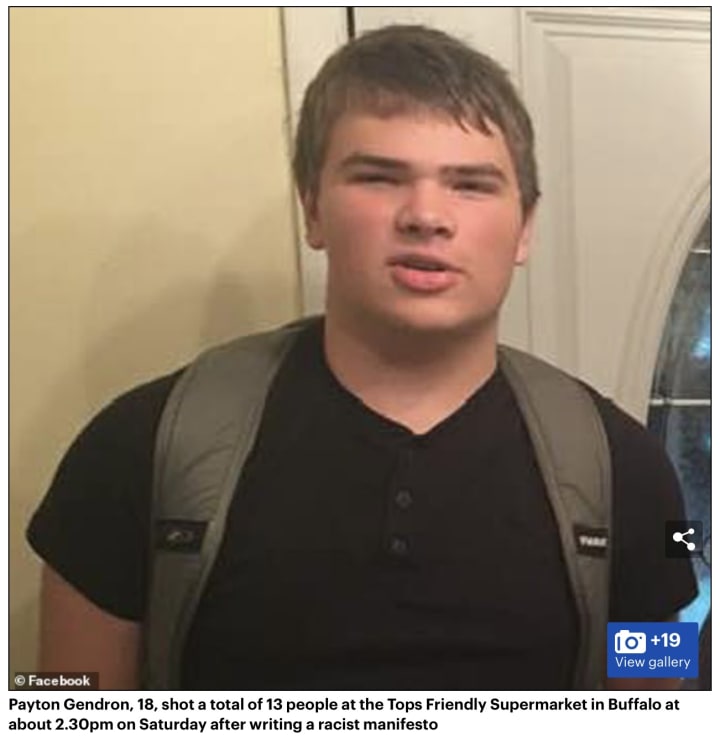 Paul Gendron is a NJ native and graduated from Rutgers University and began his career in the Department of Transportation relatively quickly after graduation. He was active in the Public Employees Federation as chairman of labor management issues for unionized transportation workers and as a PEF Council leader and executive board member. Pamela lived near Binghamton since the lat 1980's and worked for the Department of Transportation for at least 15 years. The couple would settle into small town Conklin into a 4 bedroom house with a lawn, pool and even a gingham print flag over their porch in 2002 for $116,000 for a 17 acre property; a year before having Payton. They were living life well. The couple together made a combined salary of $183,400 in 2020 according to reports. Paul is a registered Democrat and his wife Pamela is a registered Republic and according to their social media accounts Pam followed social media accounts like Dalai Lama, NY Times, Former President Barack Obama, Baseball and Biden administration officials. Pamela liked to take quiet walks in their town and wave at her neighbors.
2004 brings Payton into the world. Payton would join the Boy Scouts which is where he was introduced guns. The Boy Scouts prohibit fully automatic firearms but they can teach pistol shooting and high power rifle shooting for youth that are involved in their Venturing and Sea Scouting programs. Payton would also be the local paperboy. In middle school Payton would become a top performer in middle school at the You Be a Chemist challenge; and showed a strong interest in becoming an engineer. For Payton's 16th birthday he would receive a Savage Axis hunting rifle from his dad due to his interest in hunting. His father took him shooting in Skyline Drive State Forest near Kirkwood (this would become relevant later). In high school, he was in honors as well.
As Payton was growing up amongst a family with 4 kids he did not feel completely connected to his parents; and felt like he wasn't important. He considered his parents to be distant. He stressed a lot about maintaining good grades and was terrified he would disappoint or upset his parents; if his grades were low. Payton knew he was different from the other kids and was terrified his parents would figure that out. Although Payton was allowed to learn to hunt; violent video games were not allowed in home. He began lying to them about a log of things to hide who he was especially as he dove into the world of white supremacy ideologies from early in his teenage years; like using websites like 4chan. Remember 4chan? Husband who harpooned his toddlers in Mexico because he thought his wife was a Serpent. While attending Susquehanna Valley Central School District Payton contemplated the idea of suicide using the hunting rifle his father bought him but decided "that would make my parents feel like they killed me even more". He held high grades but was still a loner with no friends. Although he did not have friends he did have moments of quirks that people remember very well in hindsight like for a school project to pick a type of government and he chose something Hilter-esque or last year coming to school in a hazmat suit for a week; could have been a joke but no one was really sure.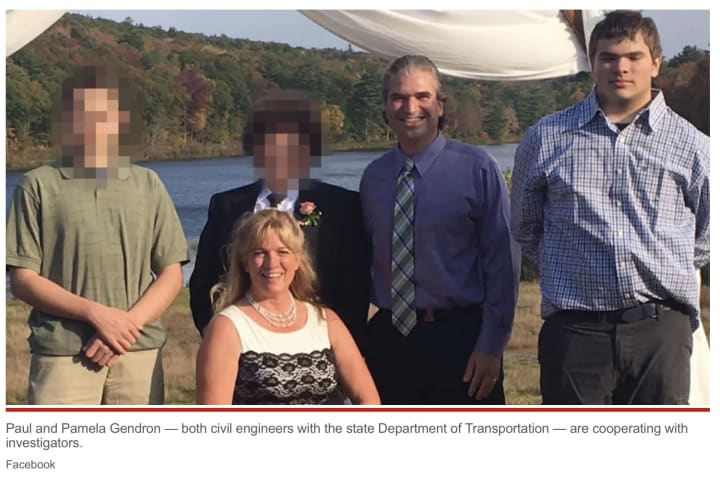 Payton began to dive deeper into white supremacy; which are the beliefs and ideas purporting natural superiority of the lighter-skinned, or "white," human races over other racial groups. The relationship between him and his parents continued to become estranged and distant; it will be quoted from Payton that "my parents know little about me" Payton would turn 17 for his high school graduation in June 2021. However, before his graduation in June of 2021, the high schoolers would be logging into their virtual learning program for their economics class. His teacher would ask "What do you plan to do when you retire?", Payton would reply "Murder-suicide,". New York State police visited the Gendron home. Despite his protests that it was all a joke, the bespectacled 17-year-old who had long been viewed by classmates as a loner with good grades was still questioned by state police over the possible threat and then taken into custody and to a hospital for a psychiatric evaluation under a state mental health law. He would be proposed as a not a threat and a day and a half later he was released and then 2 weeks later he would be allowed to participate in graduation festivities. This is of the first major warning signs for the parents. He would be enrolling into SUNY Brooke for the fall. In hindsight, officials see this now as a missed opportunity to see the signs.
Payton was a fan creating publications of his life online like on Twitch. He was known as Jimboboii where he would consistently post up disturbing videos. Viewers were often disturbed by the content he would post up. In November 2021 Payton would continue to post up messages about how distant his relationship was with his parents, while they were trying to find out what was going on with their son; he would lie and hide a plan he began to construct. It seems like Payton kept to himself so much that the only way to get to know him is through the internet either through Twitch for the those who did his videos or on 4chan.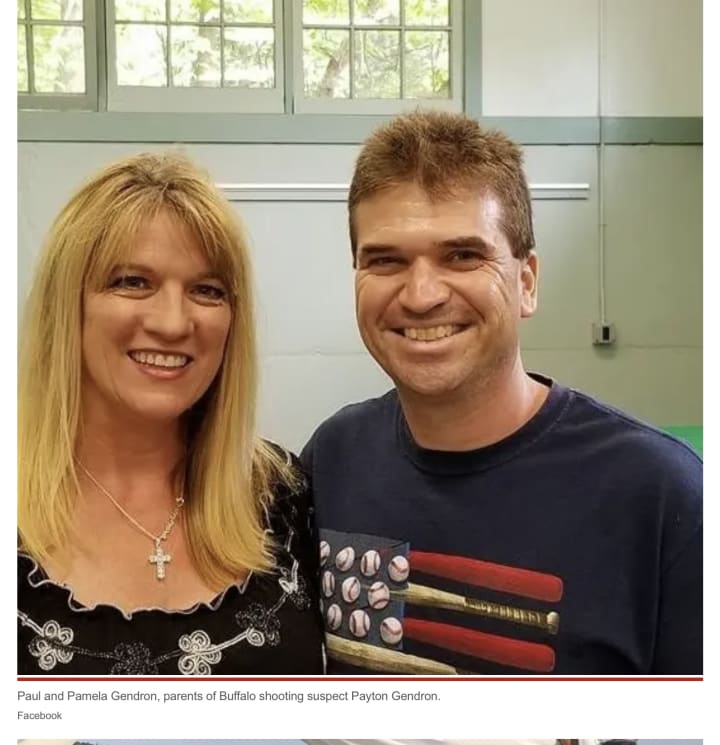 Payton's behavior towards his parents, family and others were red flags to the parents. They grew nervous and tried to become more involved but they still struggled to find out what it was. Payton began to order hundreds of dollars of body armor, modified an assault rifle himself in his bedroom; and even became anxious and paranoid that his parents were figuring out what he was doing. His goal was to hide this from his parents. Payton would end up spending nearly $1,000 on random military items including an AR-15 and illegal magazines. During the winter he was working at Conklin Reliable Market to save up his money. He purchased his semi-automatic weapon legally, from Vintage Firearms in Endicott and then modified it for $60. There are limits in NY state but Pennsylvania was not far for him so he went to PA to purchase what he could not in NY.
Even though the parents were trying to figure out what their son was up to they were still believing things that he would say like "I'm fine". "I'm doing fine in school"; when he really was planning on withdrawing from school. According to Payton's writing on February 20th his mother would come across his combat helmet's liner mixed into his laundry and while sorting the clothes discovered it. Payton would also use his father's computer to upgrade his cellphone plan so he could livestream on Twitch by March 5th 2022; this would become vital to his upcoming plan. March 8, 2022 Payton would be driving up to Jefferson Avenue to surveil a supermarket would be pulled over for speeding that day.
March 11, 2022 The family took a trip to Spectrum Mobile would be there to upgrade the rest of the family's phones but Payton was freaking out that Spectrum would discover racist photos and messages he had stored on his phone. This is interesting because he is determined to commit the would be crime while trying to hide it from his parents. It seems like he saw his parents as a barrier that would stop him from completing this task.
March 22, 2022 Payton would official withdraw from SUNY Broome Community College.
March 25, 2022 a feral cat attacked the family cat Paige but as payback Payton decided to torture and kill the other cat; including decapitation and photographing it's body. "I called my mom and she gave me a box and I dug a shallow grave in the backyard," he wrote, before posting a picture of himself wearing safety goggles and speckled with what appears to be blood. It's not clear if the mom saw the body but gauging from what I have found online; it does not seem likely she did and did the traditional thing of giving her teenaged son a box to bury an animal. The pictures he took would be reviewed by multiple news outlets of the tortured animal but it could not be verified because Payton's favorite site 4chan has pictures of tortured animals like a Tiktok trend.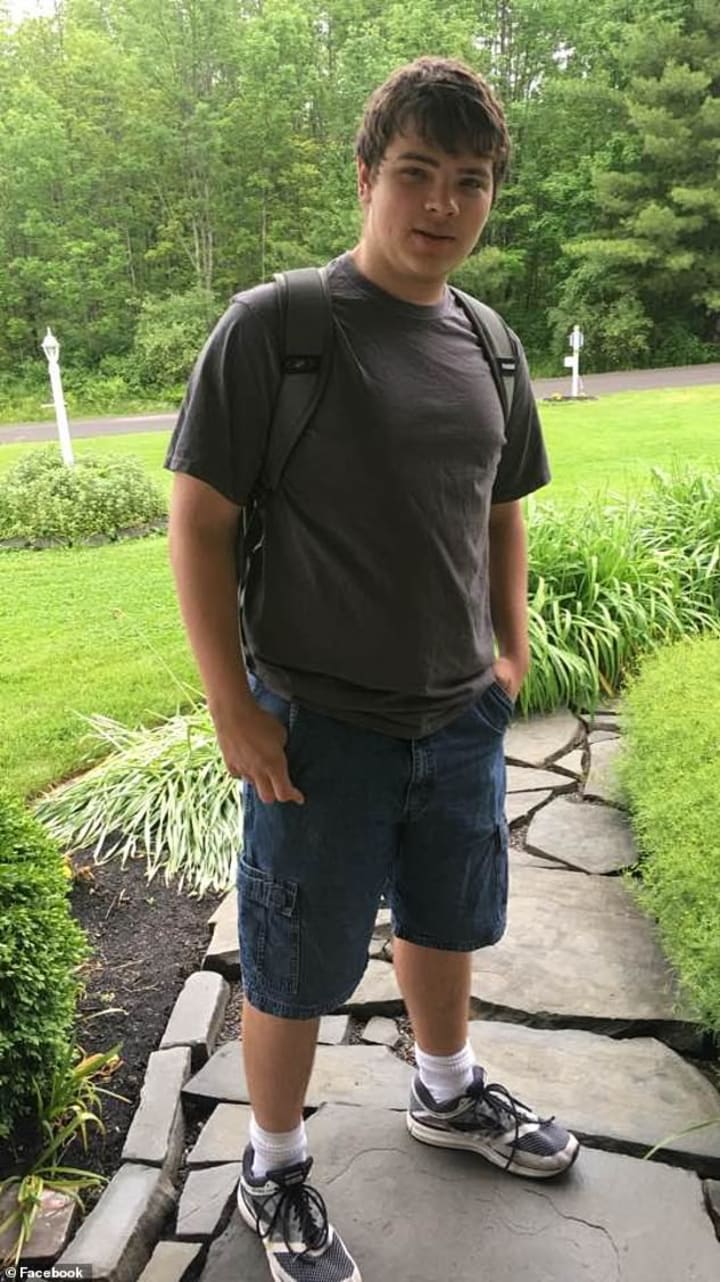 On March 29, both parents confronted Payton about his behavior over the prior week, during which he said he had stabbed, beaten and decapitated a feral cat and the ticket from March 8th. Online messages would flood from Payton like "I'm compromised guys!" & adding that "now my dad knows I was hours away doing something I shouldn't have." Paul and Pamela demanded to know why was he speeding over there and he told his parents he had skipped class that day to hike in Letchworth State Park. The parents didn't believe him but they were looking into cracking down on what he was really up to. He was growing increasingly "stressed" that his parents would discover the plot. His messages would state that and he moved guns around their home when they were out or on different floors of the house. Payton would also write "I said I was doing fine in school and going to every class when I haven't been in a class for weeks now. It's gonna make me quite upset when they realize the truth about what I've actually been doing the last few months.", this tells me he didn't want his parents stopping him.
April 15, 2022 Payton writes "My parents know something's wrong," he wrote on April 15, writing that he needed to carry out the attack sooner. April 29, 2022 Payton would write a goodbye letter to his family and place it in a drawer near his computer. After thorough research of area demographics Payton decided his location of attack; he also felt he needed to speed it up because his parents were catching onto him. Payton's research was to find the area with the largest demographic of African Americans. Payton also would return to Skyline Drive State Forest to practice his shooting for the upcoming crime.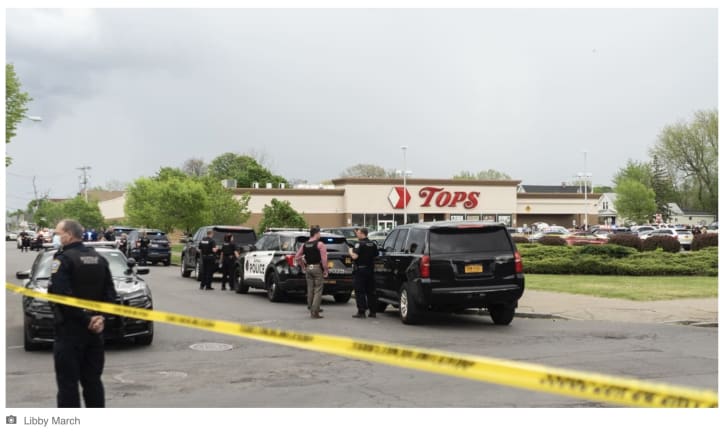 May 14, 2022 Inspired by Brenton Tarrant. a white supremacist who live-streamed himself murdering 51 Muslims at a mosque in Christchurch, New Zealand, in 2019. Payton would collect the military gear he was hiding all over the home & drive for 3 hours to Buffalo racially motivated to Tops Friendly supermarket; he arrived around 2:30 p.m. He was confronted by retired Buffalo police officer Aaron Salter who was working security and shot the suspect but without effect due to the suspect's body armor. While holding up the supermarket he would kill 10 people and injury 3 additional people; 11 of the 13 victims are African American and the other 2 were White.
Victims are Retired Buffalo Officer of 30 years Aaron Salter,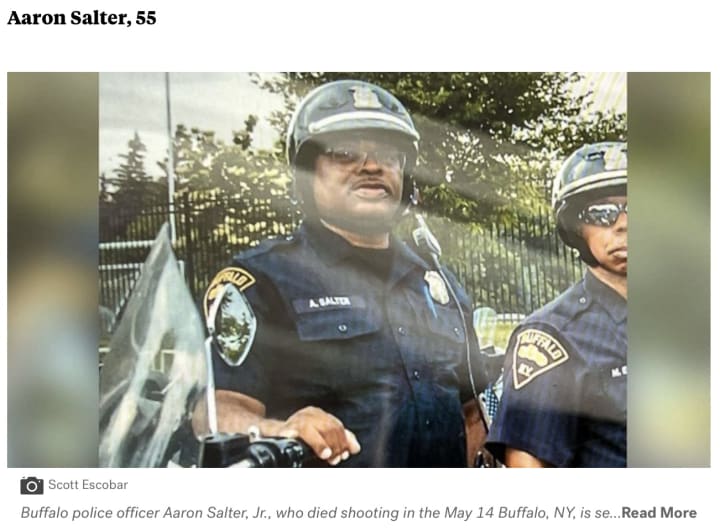 86 year old Ruth Whitfield, was a mother to four children including former Buffalo fire commissioner, Garnell W. Witfield,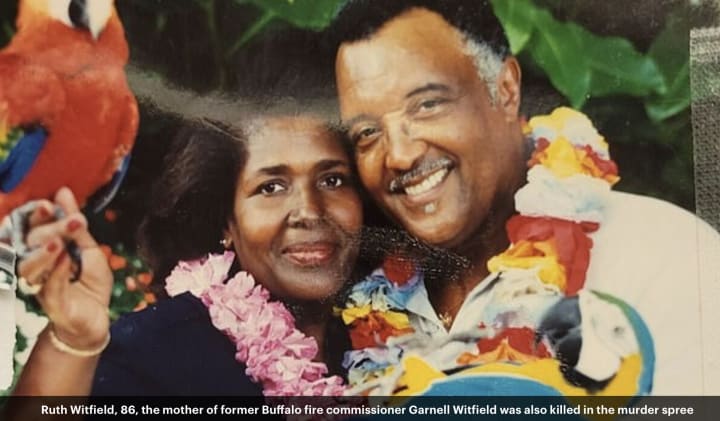 67 year old Heyward Patterson, a 67-year-old church deacon,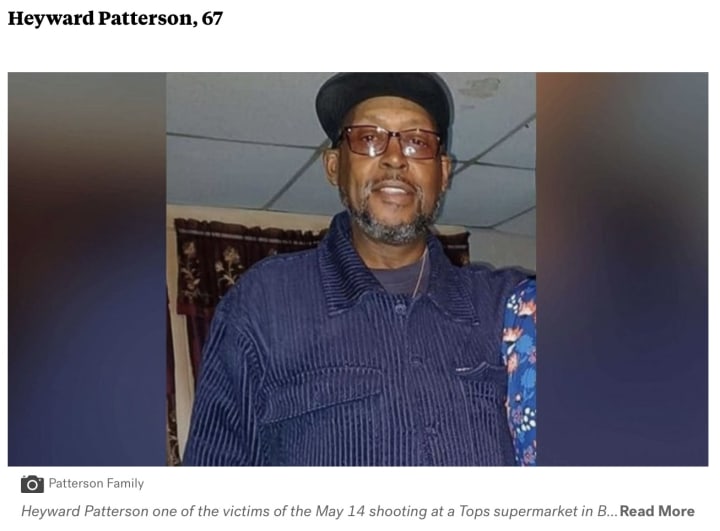 77 year old Pearly Young,
53 year old, Andre Mackniel,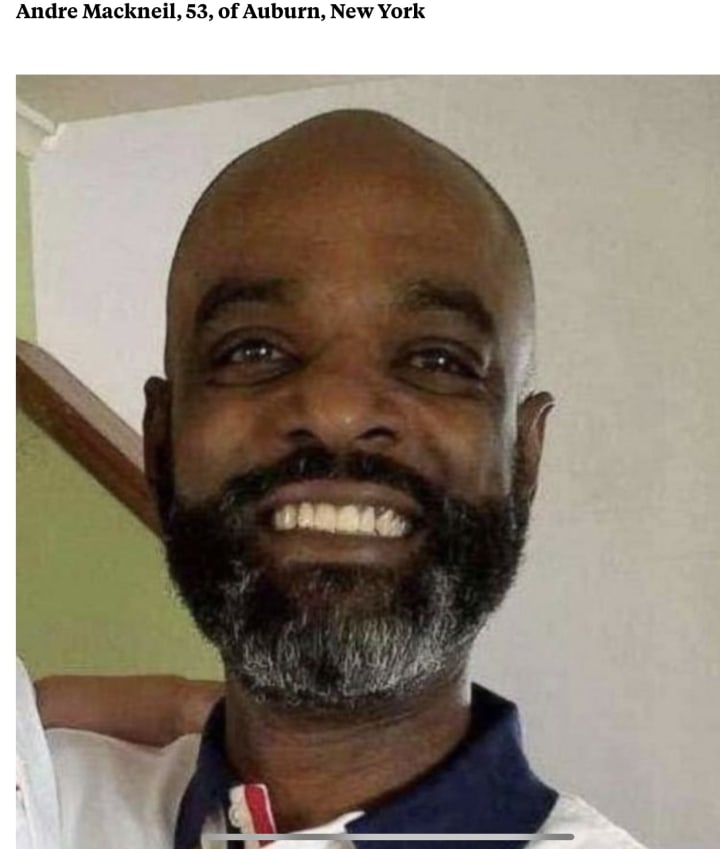 32 year old Roberta Drury,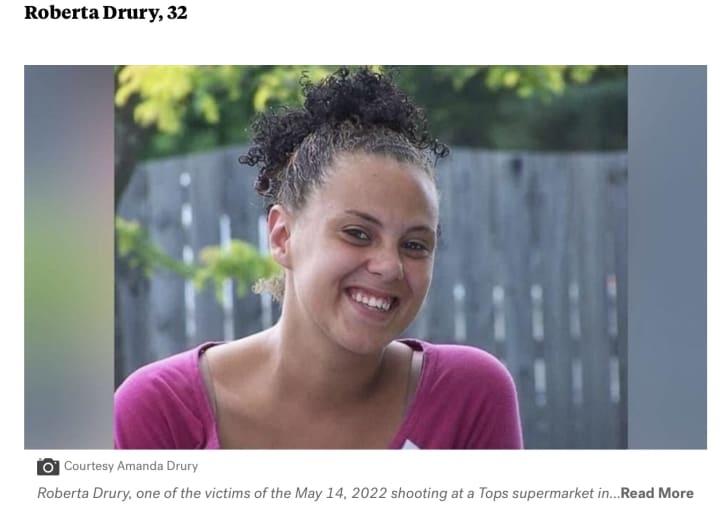 65 year old Celestine Chaney,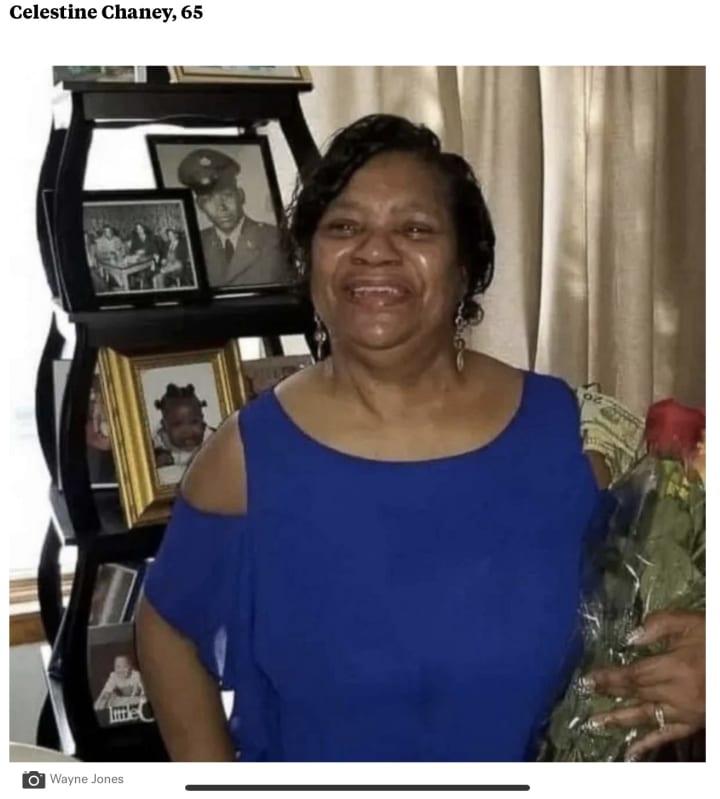 72 year old Katherine Massey,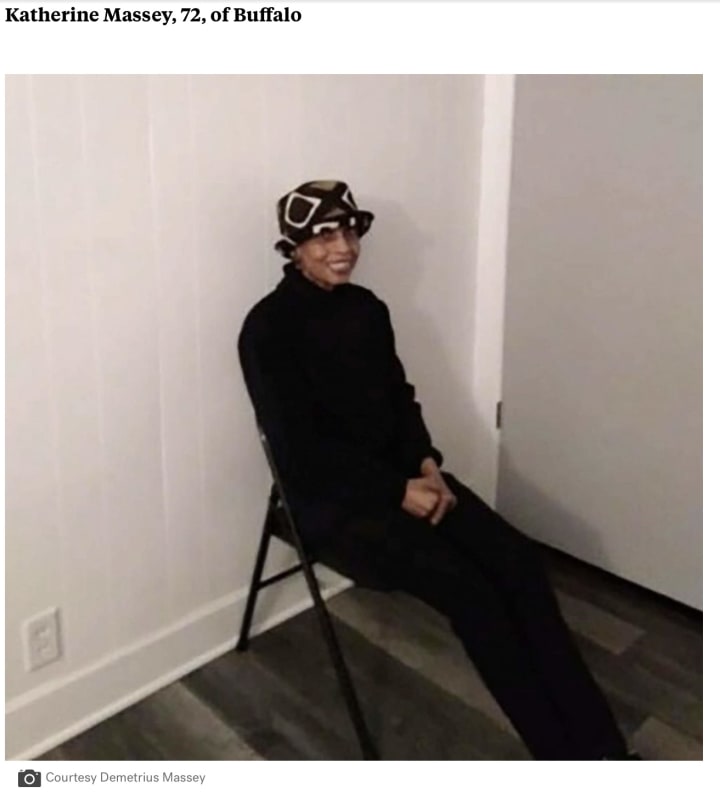 52 year old Margus D. Morrison,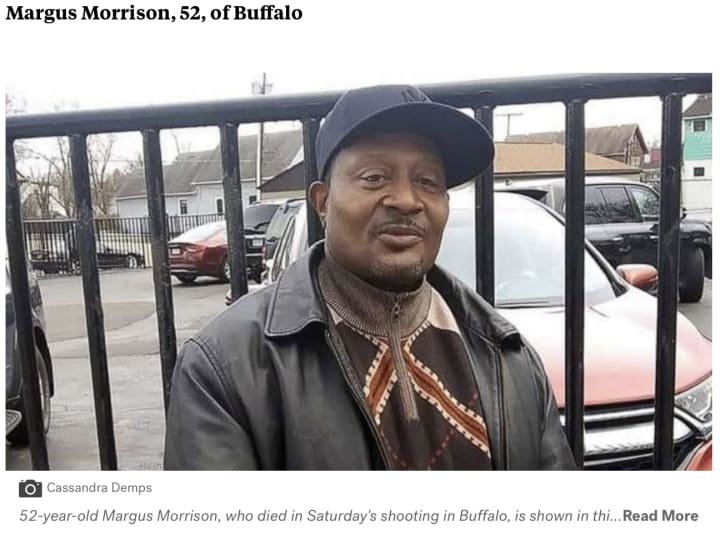 62 year old Geraldine Talley.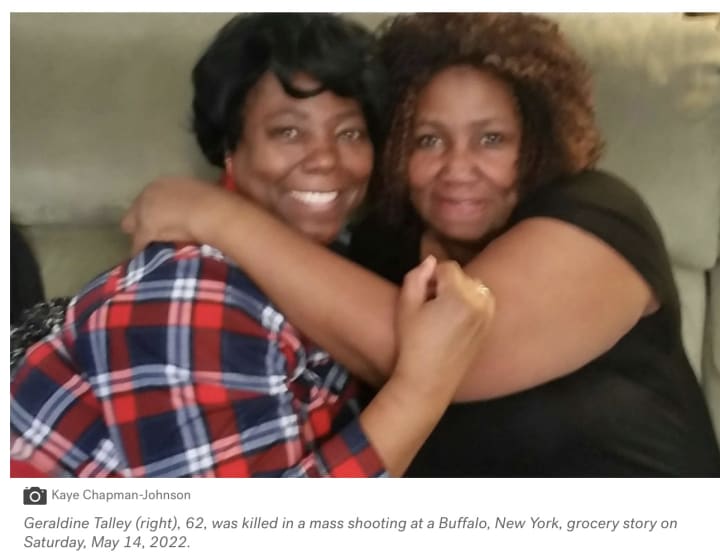 Those with non life threatening wounds are 20 year old Zaire Goodman, 50 year old Jennifer Warrington and 55 year old Christopher Braden.
Buffalo Mayor Byron Brown also called for 123 seconds of silence from 2:28 p.m. to 2:31 p.m., followed by the ringing of church bells 13 times throughout the city to honor the 10 people killed and three wounded. New York State is supplying the City of Buffalo with 3 million dollars for relief efforts such as counseling and resources for impacted families. In direct response to the white supremacist act of terror at a supermarket on May 14, 2022 in Buffalo, Governor Hochul unveiled a comprehensive package to combat the steady rise in domestic terrorism and violent extremism, strengthen and close loopholes in state gun laws and crack down on social media platforms that host and amplify content that promotes and broadcasts violent, lawless acts and endangers our communities. Payton's parents are cooperating with the FBI; fyi.
Payton would specifically talk about the isolation (covid) and boredom of pandemic lockdowns as giving him time to explore gun-related sites, which led him to racist meme sites and then rightwing propaganda.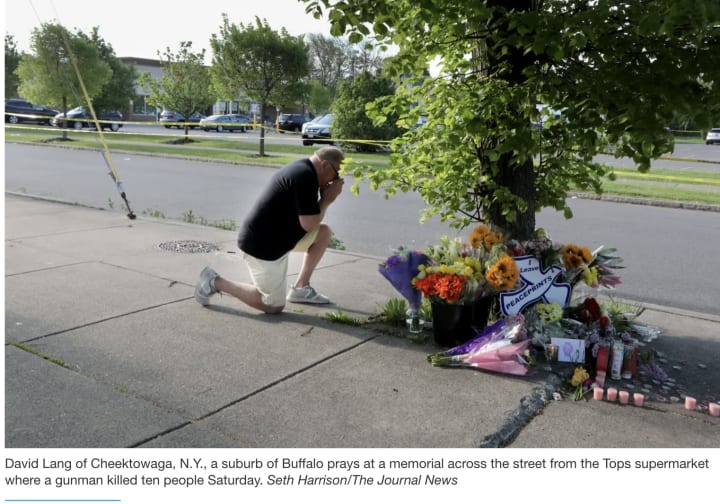 Just for additional knowledge New York State does have a "red flag law," that was enacted in 2019, gives judges the authority to take away a person's guns if a person "is likely to engage in conduct that would result in serious harm to self or others."
An essay published in American Psychologist, Steven O. Roberts and Michael T. Rizzo asserted that present-day Americans have inherited a racist system and undeniably inherited some profoundly racist beliefs. They detailed seven factors that continue to affect American racism and suggested ways to reverse this process. The seven factors are Categories, Factions, Segregation, Hierarchy, Power, Media and Passivism.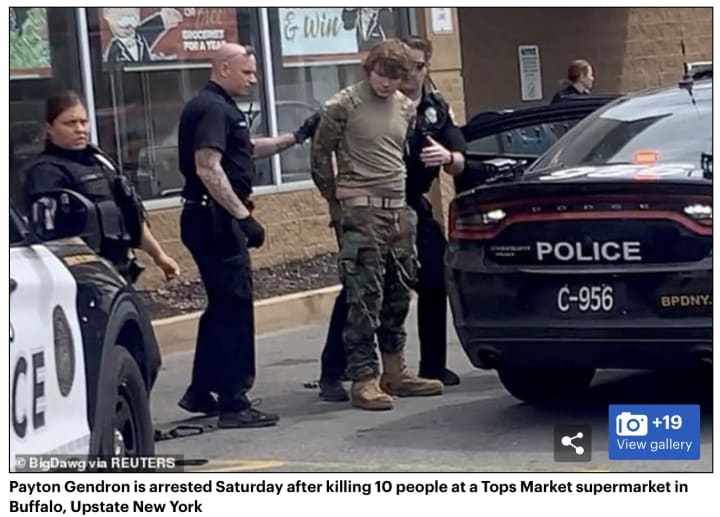 Categories. People see races, not individuals. Early on, children start categorizing according to race; racial biases emerge in children as young as 3 years old.
Factions. People treat their own race like a team. Children feel that their own group requires their loyalty, trust, and cooperation.
Segregation. People separate themselves on the basis of race. Most Americans have more contact with White people than with people of color, which contributes to people often seeing persons of color as homogenous stereotypes.
Hierarchy. White Americans are granted a status above all others. As one example, even God is often portrayed as White, which leads people to perceive White people as God-like.
Power. White Americans have the power to set norms and structure society. This extends to politicians, educators, and even parents. White parents rarely talk with their children about race and racism, which gives White children the illusion of postracialism.
Media. White Americans are portrayed as superior to Americans of color. Over the past 20 years, the proportion of low-status Black TV characters has tripled.
Passivism. People ignore and deny that they do any of this, thus allowing the system to persist. Put simply, Roberts and Rizzo argue that racism is as American as apple pie.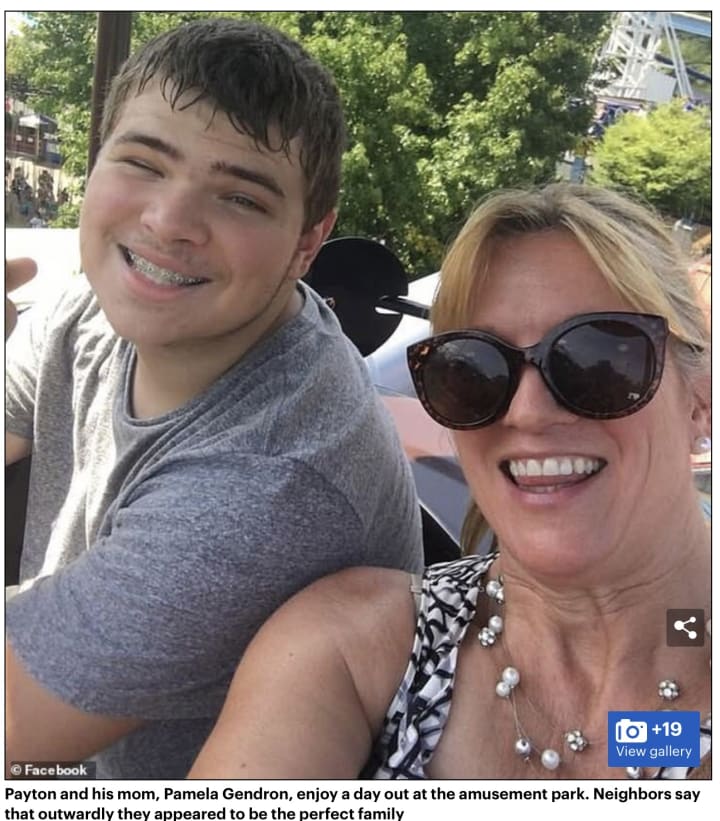 I quote the National Library of Science "After several racist killings in the civil rights era, a group of black psychiatrists sought to have extreme bigotry classified as a mental disorder. The association's officials rejected the recommendation, arguing that because so many Americans are racist, even extreme racism in this country is normative—a cultural problem rather than an indication of psychopathology. Although recently there are found associations between highly prejudiced people and other indicators of psychopathology. The subtype at the extreme end of their scale is a paranoid/delusional prejudice disorder", and just so I am clear clinically speaking; "Mental illnesses are conditions that impair our ability to function in a certain society or certain culture." For example, in American culture, we expect people to wear clothing when they're out in public, and if they do not, we may suspect that the person has some sort of mental disorder, Dr. Rebecca Kuhns said. "So in a very real way, our culture decides what is mentally ill and what is not." And, in her opinion, racism does not impair how one functions in society."
"Extreme racist delusions can also occur as a major symptom in other psychotic disorders, such as schizophrenia and bipolar disorder. Persons suffering delusions usually have serious social dysfunction that impairs their ability to work with others and maintain employment."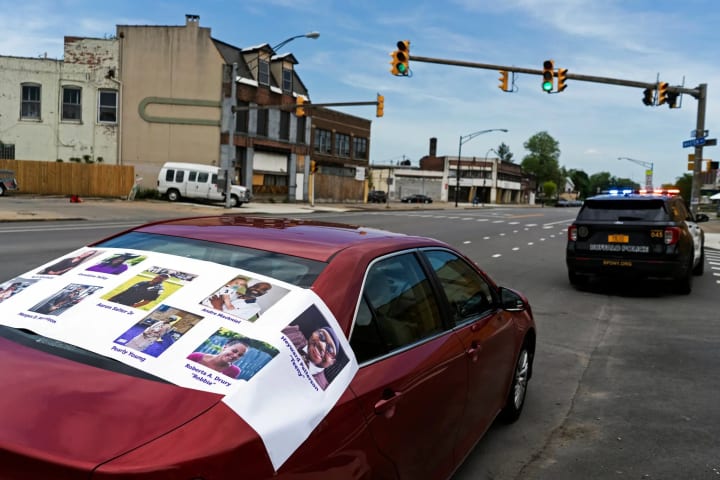 According to a government website in the UK from the Youth Justice Board's Preventing Religious Radicalization and Violent Extremism A Systematic Review of the Research Evidence "The New York Police Department (NYPD) report which systematically examined 11 in-depth case studies of Al Qa'ida-influenced radicalization and terrorism conducted in the West identified four phases: pre-radicalization, self- identification, indoctrination, and jihadisation". This is a rapid evidence assessment guided by Situational Action Theory. The same four phases can be applied to all forms of radicalization. The New Zealand terrorist attack against Muslims seemed to push and highlight the susceptibility a person is to being radicalized online.
During an interview with Dr. Arie Kruglanski stated "I would assume, I would assume that you know, it's definitely increasing in frequency both in the United States and now we have New Zealand, these acts of violence that are widely publicized in the media, whether it's a vehicular murder or shootings off different kinds, these things are multiplying, and I think that it's definitely copycatting, not just simply copycatting but realizing that it's a very effective way of getting attention to oneself, getting attention to one's cause, getting attentions to one's heroism as it were. I would not be surprised that it will be multiplying even more in the future."
He would also later state "The basic, core dynamics is the same. In both cases of the white supremacists or the Islamic terrorist or the Sri Lankan terrorist that we studied, the underlying motivation is what we call the quest for significance, the quest to matter, to have self-respect and the respect of others. This is very much the case with white supremacists. We just finished a book on neo-Nazis in Germany to be published by Oxford University Press, and we studied about forty of them that went through the whole cycle of joining, being active for about ten years, living and then trying to reintegrate into society. And the motivations are very similar to those of the youngsters who travelled to Syria or Iraq to join the ranks of ISIS. The motivation is to do something important, to matter, to become a hero and martyr, to gain the power, to get influence through a violence against others. We have a model that explains the conjunction off this motivation with an ideological narrative and the support of the network that validates the narrative where you have these three components together, whether it be white supremacists, Islamic jihadists or an ethno-national terrorist, you have the very same ingredients. There's the need to become significant, do something heroic, to become a martyr. A narrative that tells you how to do it, how to attain that goal through hitting, through fighting, through destroying the alleged enemy of one's religions, one's nation, one's religion, one's nation, one's ethnic group. And there is a group of networks that supports that narrative, that validates the narrative. It views it as part of the shared reality that this is real, that this is really justifiable, even though mayhem and violence are general prohibited by society. You need a network, a local network that tells you, "No, no. In this case, it's allowable. You have permission. You have the, you know, the license to kill as it were."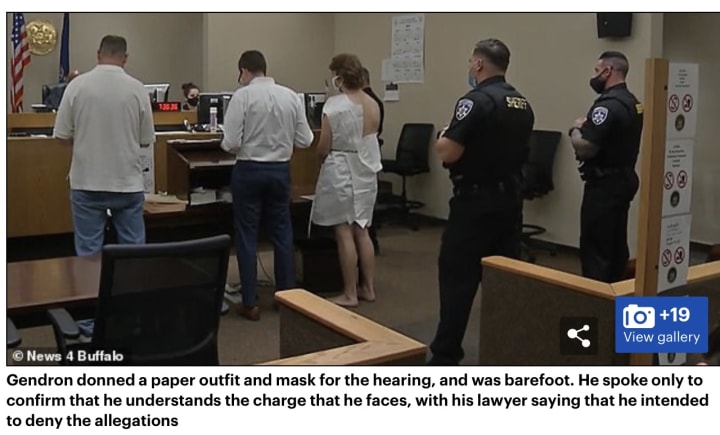 These are domestic terroristic attacks and innocent people are caught in the cross fire. A new study from researchers at the University of Southern California (USC) with lead author of the study, Dr. Mohammad Atari explored the role of online communities in the rise of such radical positions. The study finds that the greater the level of moral agreement in an online community, the more likely it is that its members will feel free to engage in hate speech. Dr. Atari noted, "Social media platforms do not particularly care about this; their algorithms are designed to maximize profit, not well-being….There is a ton of work that can be done on the policy side to make better social media platforms that protect people's privacy, liberty, mental health, and access to reliable news, rather than exposing users to misinformation, hate, and 'othering.'"
Anyone can be radicalized but children and the youth are more susceptible to this; probably because their prefrontal cortex is not fully developed until 25. However, age is not just a factor to the radicalization and terroristic groups. One of the ideologies Payton was stuck on is the "Replacement Theory", that's the belief that minorities are replacing White people. The interesting aspect of this theory seems to stem from what some people believe to be a deep fear of history being repeated back towards themselves.
According to the National Library of Science, "At the phenomenological level, dysfunctional emotions lead to the experience of an intense psychic sufferance or discomfort (intense, long lasting anxiety/depression/anger/guilt/shame/hurt). This is the moment of maximum vulnerability to radicalization and extremism". Is it possible that there were signs before there were signs? Possible, but as you can tell I have done everything I could to research this case before tackling it. His parents tried but they missed a lot. Those who evaluated him and released him to graduate missed something. Each of these unfortunate circumstances the world seems to grab another piece of the puzzle to warning signs to save lives.
"I'm sorry, but I don't want to be an emperor. That's not my business. I don't want to rule or conquer anyone. I should like to help everyone - if possible - Jew, Gentile - black man - white. We all want to help one another. Human beings are like that. We want to live by each other's happiness - not by each other's misery. We don't want to hate and despise one another. In this world there is room for everyone. And the good earth is rich and can provide for everyone. The way of life can be free and beautiful, but we have lost the way.
Greed has poisoned men's souls, has barricaded the world with hate, has goose-stepped us into misery and bloodshed. We have developed speed, but we have shut ourselves in. Machinery that gives abundance has left us in want. Our knowledge has made us cynical. Our cleverness, hard and unkind. We think too much and feel too little. More than machinery we need humanity. More than cleverness we need kindness and gentleness. Without these qualities, life will be violent and all will be lost…
The aeroplane and the radio have brought us closer together. The very nature of these inventions cries out for the goodness in men - cries out for universal brotherhood - for the unity of us all. Even now my voice is reaching millions throughout the world - millions of despairing men, women, and little children - victims of a system that makes men torture and imprison innocent people. To those who can hear me, I say - do not despair. The misery that is now upon us is but the passing of greed - the bitterness of men who fear the way of human progress. The hate of men will pass, and dictators die, and the power they took from the people will return to the people. And so long as men die, liberty will never perish…Soldiers! don't give yourselves to brutes - men who despise you - enslave you - who regiment your lives - tell you what to do - what to think and what to feel! Who drill you - diet you - treat you like cattle, use you as cannon fodder. Don't give yourselves to these unnatural men - machine men with machine minds and machine hearts! You are not machines! You are not cattle! You are men! You have the love of humanity in your hearts! You don't hate! Only the unloved hate - the unloved and the unnatural! Soldiers! Don't fight for slavery! Fight for liberty!
In the 17th Chapter of St Luke it is written: "the Kingdom of God is within man" - not one man nor a group of men, but in all men! In you! You, the people have the power - the power to create machines. The power to create happiness! You, the people, have the power to make this life free and beautiful, to make this life a wonderful adventure. Then - in the name of democracy - let us use that power - let us all unite. Let us fight for a new world - a decent world that will give men a chance to work - that will give youth a future and old age a security. By the promise of these things, brutes have risen to power. But they lie! They do not fulfil that promise. They never will! Dictators free themselves but they enslave the people! Now let us fight to fulfil that promise! Let us fight to free the world - to do away with national barriers - to do away with greed, with hate and intolerance. Let us fight for a world of reason, a world where science and progress will lead to all men's happiness. Soldiers! in the name of democracy, let us all unite!
Thank you for tuning in 52 weeks, 52 crimes.
References
https://latestinbollywood.com/payton-gendron/
https://nypost.com/2022/05/15/fbi-interviews-parents-of-alleged-buffalo-shooter-payton-gendron/
https://getindianews.com/who-is-paul-gendron-conklin-all-about-payton-gendron-father/
https://buffalonews.com/news/local/crime-and-courts/my-parents-know-something-s-wrong-but-accused-tops-killer-lied-to-fool-them/article_fc32f346-d7ad-11ec-bc5a-a3f2046a9cc7.html
https://www.bet.com/article/exmzo3/fbi-interviews-payton-gendron-parents-buffalo-mass-shooting
https://www.scouting.org/outdoor-programs/shooting-sports/shooting-faq/
https://www.marca.com/en/lifestyle/us-news/2022/05/15/6281752b268e3e077b8b45a2.html
https://www.seattletimes.com/nation-world/nation/buffalo-suspect-lonely-isolated-and-a-sign-of-trouble/
https://www.washingtonpost.com/investigations/2022/05/17/payton-gendron-parents-buffalo-shooting/
https://www.binghamtonhomepage.com/news/details-emerge-about-alleged-buffalo-shooter-payton-gendron/
https://www.pressconnects.com/story/news/local/2022/05/15/payton-gendron-buffalo-mass-shooting-suspect-conklin-ny-suny-broome/9780864002/
https://www.usatoday.com/story/news/nation/2022/05/16/buffalo-shooting-suspect-payton-gendron/9795872002/
https://www.newsweek.com/buffalo-shooting-suspect-home-surrounded-authorities-1706726
https://spectrumlocalnews.com/nys/buffalo/news/2022/05/15/parents-of-buffalo-supermarket-mass-shooting-suspect-interviewed-by-feds
https://www.independent.co.uk/news/world/americas/crime/payton-gendron-parents-buffalo-interviewed-b2080010.html
https://www.wbng.com/2022/05/17/broome-county-district-attorney-addresses-senseless-buffalo-mass-shooting/
https://buffalonews.com/news/local/crime-and-courts/even-in-new-york-red-flags-dont-always-stop-shooters/article_c3cd8228-d5f0-11ec-b066-c35d9bde8ff7.html
https://www.ny.gov/programs/red-flag-gun-protection-law
https://cnycentral.com/news/local/broome-county-da-discusses-suspected-buffalo-shooters-past-threats-at-school
https://www.thedailybeast.com/payton-grendon-alleged-buffalo-shooter-will-be-prosecuted-for-hate-crime-after-supermarket-rampage
https://abcnews.go.com/US/buffalo-supermarket-mass-shooting-alleged-gunman/story?id=84730950
https://www.dailymail.co.uk/news/article-10818255/Buffalo-gunman-Waukesha-Parade-victim-rifle-killed-10-racist-spree.html
https://www.dailymail.co.uk/news/article-10817561/Grandmother-grocery-shopping-retired-cop-security-guard-named-two-victims.html
https://newsone.com/4338499/payton-gendron-family-blames-covid/
https://www.forbes.com/sites/zacharysmith/2022/05/15/buffalo-shooting-suspect-made-generalized-threat-at-school-last-year-police-say/
https://www.nytimes.com/2022/05/20/nyregion/buffalo-shooting-victim-funeral.html
https://www.npr.org/2022/05/21/1100560941/the-youngest-of-the-10-buffalo-shooting-victims-was-laid-to-rest
https://abcnews.go.com/US/shoppers-regulars-retired-police-officer-victims-buffalo-shooting/story?id=84731033
https://www.nytimes.com/live/2022/05/15/nyregion/shooting-buffalo-ny
https://www.apa.org/pubs/highlights/spotlight/issue-189
https://news.stanford.edu/2020/06/24/psychological-research-racism-problem-stanford-scholar-says/
https://www.ncbi.nlm.nih.gov/pmc/articles/PMC1071634/
https://www.talkspace.com/blog/black-lives-matter-racism-mental-illness/
https://www.psychiatrictimes.com/view/a-psychiatrist-s-perspective-on-racism-2020
https://www.washingtonpost.com/news/monkey-cage/wp/2016/06/07/how-racism-came-to-be-called-a-mental-illness-and-why-thats-a-problem/
https://assets.publishing.service.gov.uk/government/uploads/system/uploads/attachment_data/file/396030/preventing-violent-extremism-systematic-review.pdf
https://www.apa.org/news/podcasts/speaking-of-psychology/extremism-digital-age
https://www.medicalnewstoday.com/articles/moral-agreement-in-online-communities-can-promote-radicalization
https://www.ncbi.nlm.nih.gov/pmc/articles/PMC8905186/
https://www.ncbi.nlm.nih.gov/pmc/articles/PMC8905186/
About the Creator
A sweetie pie with fire in her eyes
Instagram @CurlyCadma
TikTok @Cadmania
Www.YouTube.com/bittenappletv
Reader insights
Be the first to share your insights about this piece.
Add your insights