Welcome back to 52 Lock Up, I am your Appletini Cadma of Bitten Apple TV. 52 lock up is a series I started to talk about one of my biggest passions of true crime. A new episode on every Cadmaniac Monday for 52 Mondays, 52 crimes. Hope you guys enjoy, be sure to like, leave some feedback and subscribe; Viewer discretion is always advised.
Today we're traveling back to what the latest generation calls the 1900's; we'll be in 1992 to be specific. On Sept. 5, 1992, a passer-by in the Santa Clara County would find Laurie Houts dead in her car near a garbage dump about a mile from the office of Adobe Systems, where she worked. The rope used to kill her was still around her neck. Her footprints were on the windshield interior. She was 25 years old.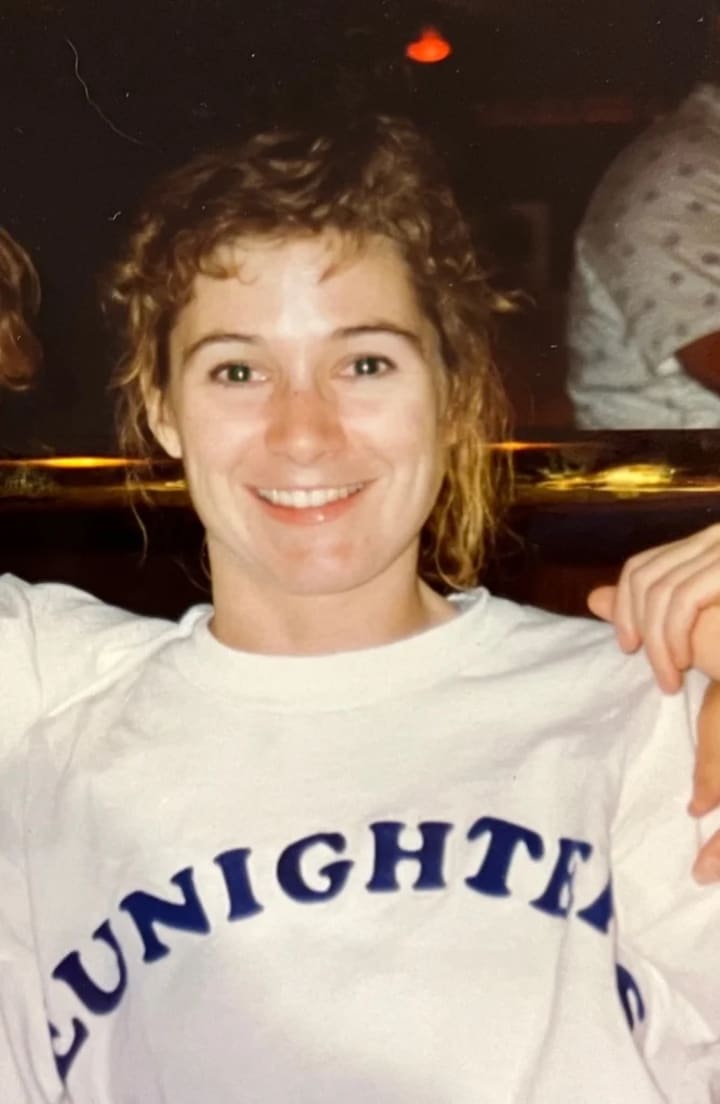 Laurie Anne Houts was born on February 6, 1967 in Las Vegas, Nevada. She had an older sister named Suzi and later Cindy would join the house of girls. Growing up she was remembered to having a great sense of humor and being spunky. She loved her friends and family; but she had a natural gift with technology. Brown eyed and bushy tailed during her teenage years she attended Gunderson High School in San Jose, California. Laurie was very proud to play basketball, volleyball and softball at Gunderson High School; and was known to hit 25 straight free throws even though she would grow to be a little over 5' tall. Her gift for technology left her to be perceived as someone ahead of their time for technology. Laurie lived and demonstrated the belief of "being the change you wish to see in the world".
Later in life she would move to Silicon Valley; which if you did not know nowadays Silicon Valley is known as a hub for technology companies, including Apple, Meta, Cisco, and other major companies like Visa and Chevron. She was an American computer engineer who worked for Adobe Systems on Charleston Road in Santa Clara County. She was so profound at her work and intelligence. She had a boyfriend who is still unnamed at this time. They had a special relationship. I say it is special because when her boyfriend ends up as being the roommate of 28 year old John Kevin Woodward.
Regardless of their relationship and happiness; their situation turns into a love triangle. John allegedly fell in love with Laurie or her boyfriend. He had no concerns about her relationship, did not respect her relationship, her or her boyfriend/his roommate. John would grow jealous of their relationship and instead of focusing on himself and find someone else; he becomes fixated on Laurie. John was "openly jealous of Laurie, having developed an unrequited romantic attachment to his roommate, her boyfriend,"His fixation. His selfish desire would not be met; a story women and women presenting know too well.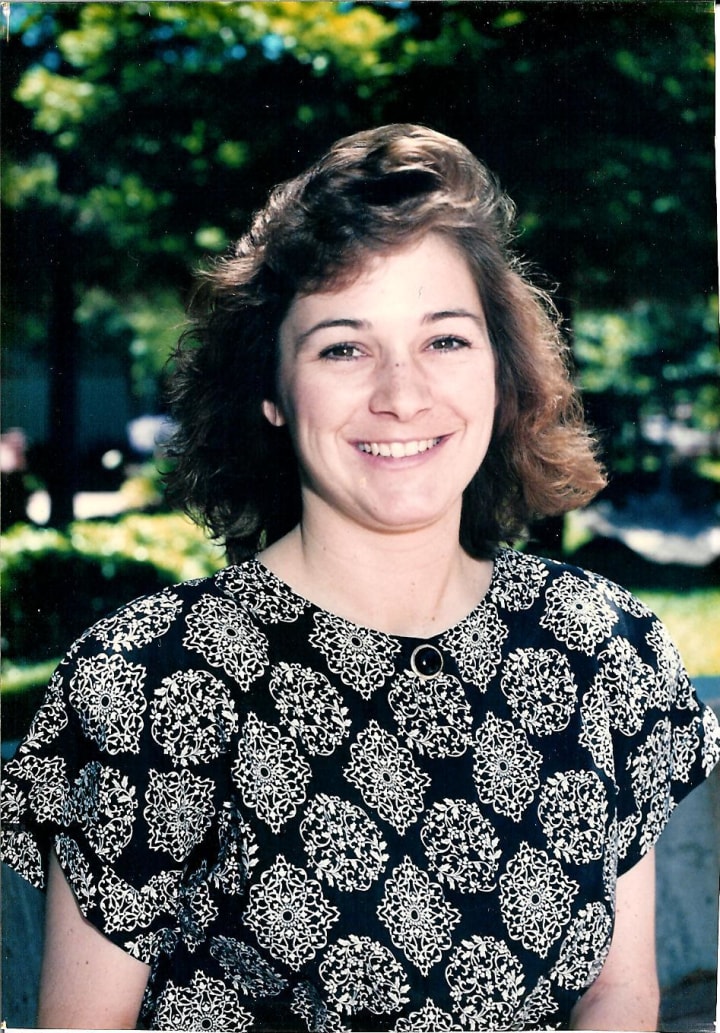 Rejection hurts but it should not destroy. Rejection is part of life and it literally happens to everyone; and don't tell me about some dude you know blah blah blah whose got this chick blah blah blah…the grass always looks greener on the other side. What that guy does is probably move on to the next woman after being rejected; let's not side track to what kind of person they can be but you get my point. Psychology perceives anger as a "secondary" emotion because usually there is always another emotion underneath it; which can include sadness, feeling hurt or fear. Toxic masculinity demonstrates that the only accept emotions for men are anger to feel; otherwise "emotions' are only meant for women and doing anything like women are bad. Self comprehension and being able to communicate like an adult is not only for women, but most importantly satisfying for oneself; because one does not become trapped in their head. Being trapped in one's own head can be unrewarding.
Men are more comfortable expressing their anger because this is the emotion a toxic patriarchal system tells them; while teaching women to blame themselves for other's actions and responsibilities. "Both men and women have been poorly served by the gender socialization they have received," said Psychologist Sandra Thomas phD in an article for the American Psychological Association. Dr. Sandra Thomas also stated "Men have been encouraged to be more overt with their anger. If [boys] have a conflict on the playground, they act it out with their fists. Girls have been encouraged to keep their anger down."
Dr. Weiss told Insider magazine "For instance, if a man is angry about their partner texting her friends late at night, this may be covering up the fear that she doesn't enjoy his company as much as theirs. Fury over their partner coming home late from work may be caused by jealousy and the fear the partner is more successful." Dr. Weiss also stated "Once you begin to recognize some of the deeper fears underlying your anger, you might consider the truly intimate act of talking with your wife/partner about some of your fears," Weiss said. "This act of loving vulnerability may be very frightening to consider, but the rewards often far outweigh the risks." Learning to process your emotions is genderless.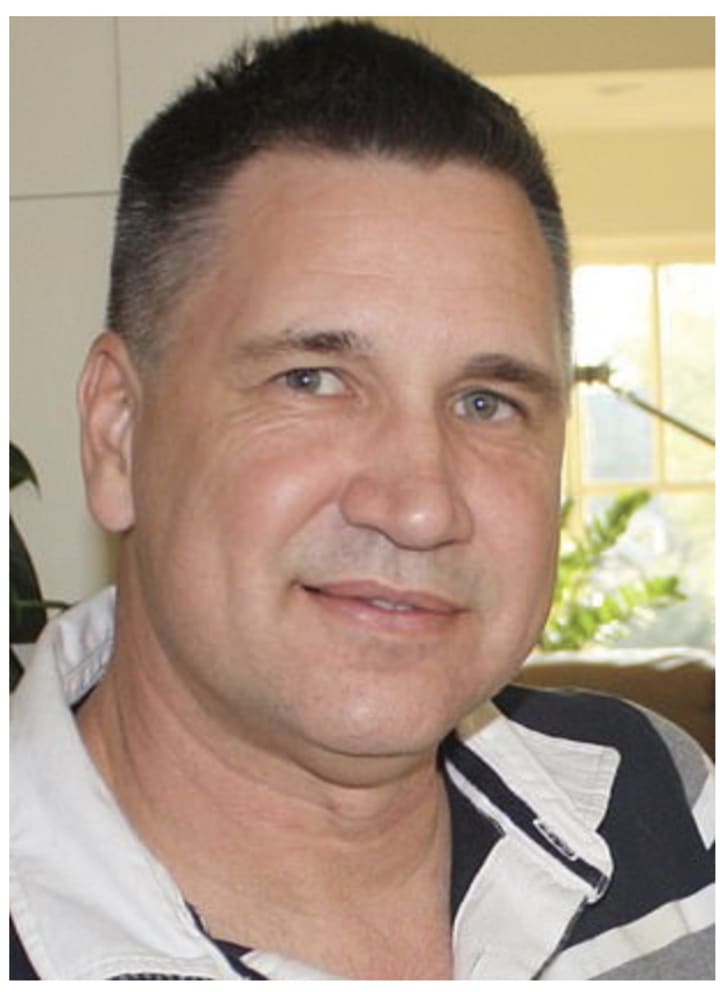 John Kevin Woodward is demonstrating signs of an insecure man, and unfortunately we all know one. Insecurities are natural to a certain degree. It is natural to grow into your own self worth and confidence; but that is the process of growing up and learning who you are as a person. It is part of the process of understanding yourself; the more you learn of yourself the more whole you are. It is not instantaneous but it is meant to be a journey. Only you can fix you and seek help where you need. John Kevin Woodward here too his insecurities and made it other people's problem.
Counselor Todd Byrd discusses in Men's Journal Magazine the common male insecurities; that are relationship stability, job security, financial security, body image, emotional intimacy, physical setbacks, not meeting expectations and exhibiting emotion. This sounds familiar. Maslow's hierarchy of needs pyramid that start with the needs of every human starting from the bottom with physiological needs like food and clothing, safety like job security, love and belonging needs (romantic, platonic and community), esteem and self-actualization. The physiological needs are often taken care of at the same time of job security but a toxic patriarchal system will add in needs of value that are not beneficial to the males; like replacing love with only viewing women/partners as objects.
Before anyone hits the comments think about it. Can you have a relationship with an object? How satisfied can you be from an object? Let's get silly about this, coffee maker is an object that is needed for that love of coffee; but that only pushes you through the day it doesn't solve your heart, mind or soul's needs. Let's get to sex, men and women both have sex toys they can use alone; you use the object but you don't have a relationship with it. Humans require connection; even when the attempt is to obtain it in unhealthy or horrible ways. This installed programming from a toxic patriarchal system stunts the male population and on the other end it will stunt girls by invalidating them. Only the "engineer" running the program benefits from it really. The males do not make it to their healthy esteem level and self-actualization is miles away.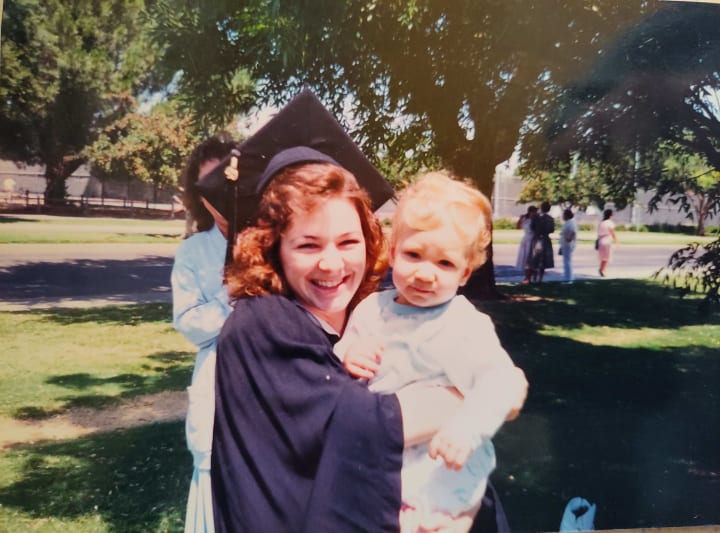 Laurie is successful. Her life is going well in a male dominated field before the boom of everything we know as Silicon Valley today for. She has a happy relationship with John's roommate. John lacking in esteem and self-actualization; does this excuse his behavior? No. He was fully aware of his actions and the consequences of them. His jealousy rages on. Laurie would be leaving work on 09/05/1992 from Adobe. She would be strangled with rope and killed. Laurie put up a fight but unfortunately she would be murdered. After her body is found 2 miles away from work in a car, forensics and officers would swarm the area and do an incredible job of capturing evidence. Her being 2 miles away from work leaves the impression that she knew the assailant and was attacked while driving; and there had to be a place for the assailant to go to travel to be "unseen" away from the scene of the crime. Laurie would be buried at the Holy Cross Catholic Cemetery.
Initially the officers focused on the boyfriend because of how common it is, but later he would be taken off the suspect list. John Kevin Woodward's fingerprints would be found on the outside of the car but it was not enough to place him inside the car. Laurie's boyfriend would later question John "did you kill her?" with the police listening, and instead of answering the question or even saying "no"; John asked "what do the police know?", since he had no alibi for that night. You know the normal questions innocent people ask about criminal cases. The cops were onto him but the first trial the jury was hung; and if you don't know what that means it means 12 angry men and women sat in the room and couldn't decide if he did or did not. The try him again but due to lack of evidence the Judge dismisses the case; which is what leads us to today. Laurie's murder would remain unsolved for 29 years. Her sisters play basketball in her honor and at her high school you'll find "In honor of past Gunderson graduate Laurie Houts, who excelled both as an athlete and student, we offer scholarship(s) to graduating female seniors who have been involved in sports all four years and plan to get a degree within a STEM discipline. Candidates submit a written essay that describes how they demonstrated social inclusion within their team and/or community."
John knowing they are focused on him picks up and moves to the Netherlands after the case was dismissed; because he's working really hard at proving his innocence. He starts his business ReadyTech in 1998. He would later open offices in California as well but the business primarily operates in the Netherlands. He goes on with his life and starts a successful business while her family, friends and boyfriend mourn their loss. The case goes cold for over 20 years but during the pandemic detectives spent their time re-examining the case slowly from the original investigation to every detail; we all had time right. There were items that were resubmitted to the Santa Clara County Crime Lab for analysis.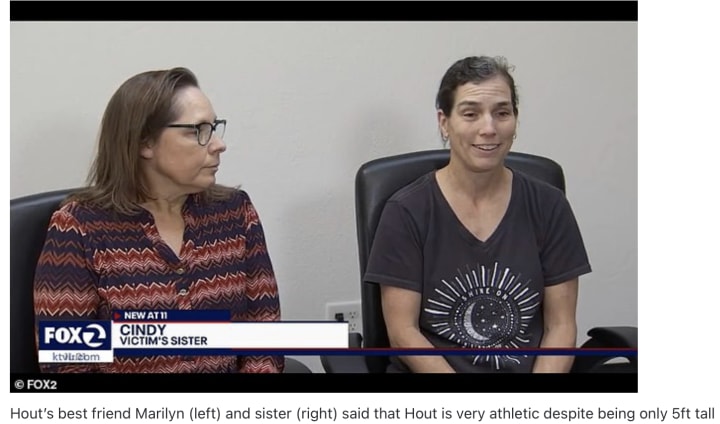 Laurie's avenger would be the one thing she naturally was gifted for; technology. More than 80 latent fingerprints were re-examined inside and outside of the car; matched John Woodward's fingerprints. In 2021, a crime lab and detectives matched DNA found on the rope that was used to strangle Laurie using the latest in forensics science technology; and even new evidence linking him to the crime. For someone in tech, seems he didn't think about this much. It's not like fingerprinting and DNA. Listen it's 1992 I know the internet was only 1 years old but he had to be on the same bbs boards I was, and then I knew that technology was beyond our imaginations of what could be accomplished; I was called a nerd for it but whose laughing now?
Anyways I am steering away from the topic, John has been out there living his best life at 58 years old. He comes back to NYC JFK's airport from Amsterdam either for personal or business. He's walking around the airport feeling good and he hears the sirens go off; got em'!
After his arrest the Dutch authorities and the U.S. Department of Justice then obtained a search warrant and seized multiple computers and USB drives from Woodward's home and business addresses in the Netherlands. If convicted, he faces life in prison, according to the DA's office. He is being held without bail in New York while he awaits extradition to California.
References
https://abtc.ng/laurie-houts-obituary-1992/
https://www.nytimes.com/2022/07/13/us/laurie-houts-arrest-murder-california.html
https://www.cnn.com/2022/07/12/us/john-kevin-woodward-arrested-murder-charge/index.html
https://theancestory.com/laurie-houts/
https://www.sportskeeda.com/pop-culture/news-laurie-houts-murder-california-tech-ceo-john-kevin-woodward-arrested-1992-killing-roommate-s-girlfriend
https://www.nbcnews.com/news/us-news/california-tech-company-ceo-charged-1992-killing-roommates-girlfriend-rcna37808
https://www.medadmbjmc.in/laurie-houts-murder-california-tech-ceo-john-kevin/
https://www.tvguidetime.com/people/laurie-houts-who-was-she-after-29-years-a-murdered-engineer-receives-justice-with-the-arrest-of-the-suspects-351159.html
https://www.ancientfaces.com/person/laurie-a-houts-birth-1967-death-1992/89676302
https://vimbuzz.com/who-was-laurie-houts-girl-murdered-by-john-woodward/
https://www.dailymail.co.uk/news/article-11008281/CEO-arrested-JFK-30-years-strangling-25-year-old-female-computer-engineer.html
https://www.mountainview.gov/news/displaynews.asp?NewsID=1999&TargetID=9
https://www.cbsnews.com/sanfrancisco/news/suspect-arrested-in-30-year-old-mountain-view-cold-case-slaying-of-laurie-houts/
https://cbgist.com/john-kevin-woodward-wife-who-laurie-anne-houts/
https://www.oxygen.com/crime-news/john-woodward-arrested-cold-case-murder-laurie-houts
https://www.psychologytoday.com/us/blog/emotional-nourishment/202012/navigating-the-pathway-romantic-rejection
https://www.psychologytoday.com/us/blog/lifetime-connections/201806/romantic-rejection-why-does-it-hurt-so-much
https://www.cosmopolitan.com/sex-love/a26198244/why-do-males-reject-to-rejection-aggressively/
https://www.insider.com/why-men-get-angry-according-to-a-psychologist-2018-9
https://www.mensjournal.com/health-fitness/most-common-insecurities-among-men-and-how-conquer-them/
https://www.gundersonhighfoundation.org/gunderson-high-foundation/what-we-do/our-programs/scholarships
https://fortune.com/2022/07/13/readytech-ceo-john-kevin-woodward-faces-life-in-prison-new-evidence-found-1992-laurie-houts-murder/
https://www.the-sun.com/news/5765844/readytech-ceo-john-kevin-woodward-arrested/
https://www.cbsnews.com/news/laurie-houts-killed-1992-readytech-ceo-john-kevin-woodward-charged-murder/
https://www.pressdemocrat.com/article/news/readytech-ceo-john-kevin-woodward-arrested-again-on-suspicion-of-murdering/
https://abc7news.com/bay-area-cold-case-laurie-houts-john-kevin-woodward-charge-1992-murder-mountain-view/12043773/
https://www.sfchronicle.com/bayarea/article/Tech-exec-arrested-for-third-time-in-30-year-old-17298341.php
https://www.thesun.co.uk/news/19188509/readytech-ceo-john-kevin-woodward-arrested/
https://gizmodo.com/john-kevin-woodward-charged-laurie-houts-murder-1849170147
https://wstpost.com/ceo-arrested-at-jfk-30-years-after-strangling-a-25-year-old-computer-engineer/
About the Creator
A sweetie pie with fire in her eyes
Instagram @CurlyCadma
TikTok @Cadmania
Www.YouTube.com/bittenappletv
Reader insights
Be the first to share your insights about this piece.
Add your insights