5 Modern True Crime Books You Need to Read
A List
True crime has honestly become more and more popular as a genre over the last ten years. Not only in literature but also in film and TV, we have more and more documentaries on crime and documentary 'limited series' on crime being made at an almost alarming rate. Documentary true crime has also become more popular thanks to the Netflix True Crime culture in which everything from serial killers to drug lords are shown being captured and given the sentences they deserve in extraordinary circumstances of small evidence that causes their downfall. And yet, in all of this, I have been happy to say that though some of these are original screenplays made for documentary film/TV - some of them are also adapted from books. These books have become more and more popular as this rise has continued over time.
True Crime novels were sort of a passion for me when I was a late teenager and even in the first few years of my degree. I was so sick of just reading 'classic' literature all the time, or journals, or theory and even philosophy. I needed to read something that really gripped me, something that I could sit there for hours on end and never get up. So many books that I have really enjoyed reading have done that to me, but none have quite thrilled me like true crime. I have always loved seeing how all the little clues add up to arrest a person for committing a crime. I guess because my mother is a retired cop, it makes all the difference there. But it just proves to you that in these horrific circumstances, these people are doing their job.
I know that true crime novels are a passion for a lot of people in finding out how law enforcement solves crimes and how crimes have unfolded to impact an entire community. You learn more about the minds of criminals, the lives of the victims and the amount of time put in by the people investigating. But you find out one thing from true crime novels that you really cannot gage from anywhere else. That one thing is: that if you remeber these crimes happening, such as seeing them on TV etc. being reported - it really does not leave you after you have read that book. That book just solidifies how much this crime shook up the world we all live in.
These five books are part of this uphill climb towards more and more true crime literature being created and I have to say, the vast majority of it is brilliantly researched and brilliantly written. These five books that I will go through with you are books that you need to read if you enjoy true crime. They are amazingly written and are modern enough that most of us will remember these things taking place, if not the aftershock of the events in the months and years to follow.
These books are in no particular order.
5 Modern True Crime Books You Need to Read
The Brothers by Masha Gessen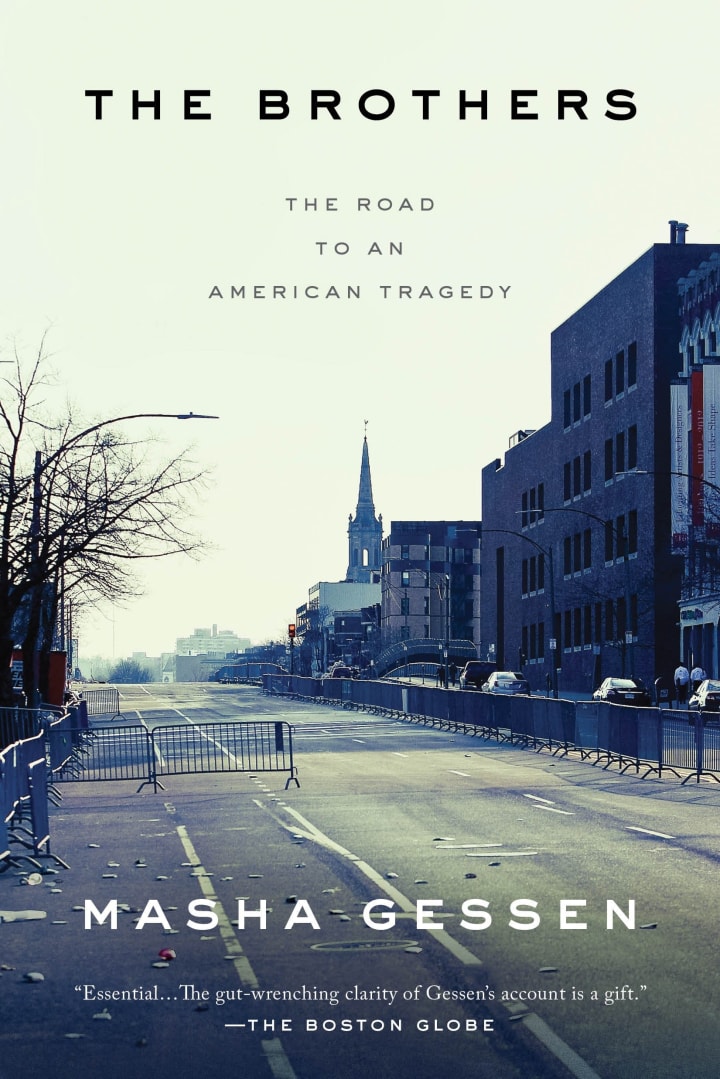 Possibly my favourite true crime book of all time because as I have said before, it is basically my generation's version of Truman Capote's "In Cold Blood". Masha Gessen is a brilliant writer and their perception on the case of the Boston Bomber is something you have possibly never seen done in literature in your life. They take this case, go into the whol historical and socio-economic history of the family the boys came from. Then, they carry this story into the USA and focus on what the boys grew into and how one would become known as the Boston Bomber. Masha Gessen has such a great insight into this, I cannot describe to you how amazing their writing is. If you remembered seeing this case on television then this book will definitely take you straight back to the day you turned on the news and saw people running around in fear at the Boston Marathon.
Parkland by Dave Cullen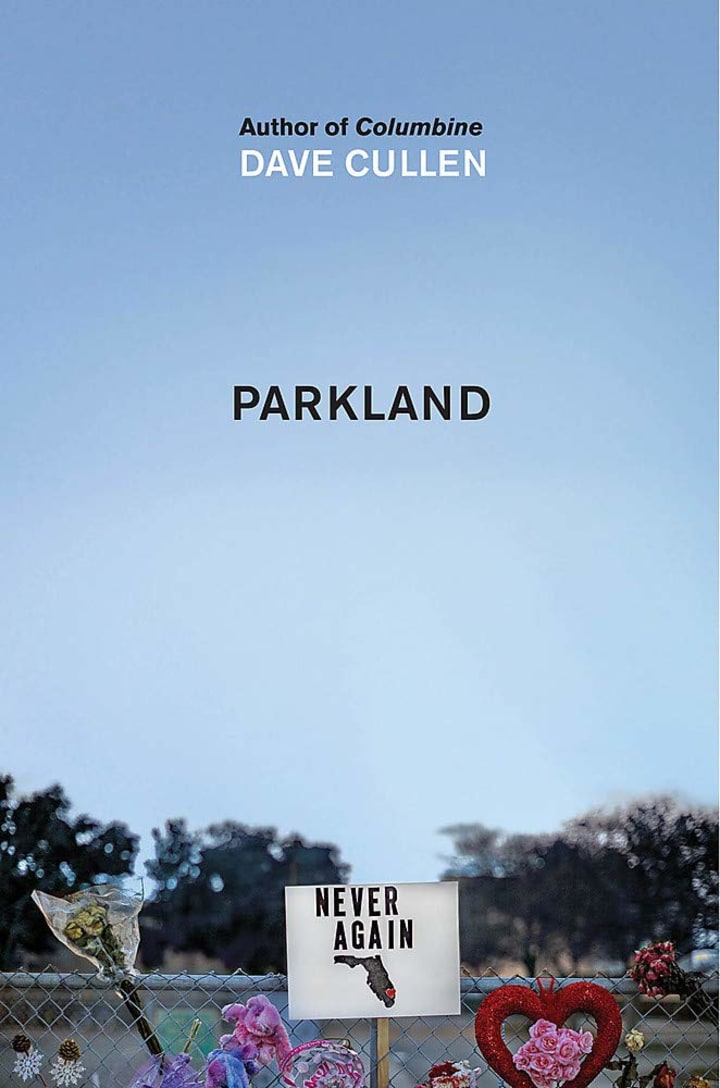 The true crime novel about the Parkland School Shooting written by the same man who over some years before wrote the book that practically defined the true crime novel at the beginning of its new resurgence era - "Columbine". We all remember the Parkland School Shooting being one of the scariest events of the year in 2018 and unlike a lot of crimes we see, that was because this one involved children. Dave Cullen takes a similar approach that he took when writing about the Columbine School Shooting and goes through the steps that led up to the crime, the crime itself and not only the aftermath, but the social change that impacted and rippled across the USA and then the rest of the world when it came to children and firearms. It is a brilliantly written book which echoes a problem which still has not been dealt with to this day.
I'll Be Gone in the Dark by Michelle McNamara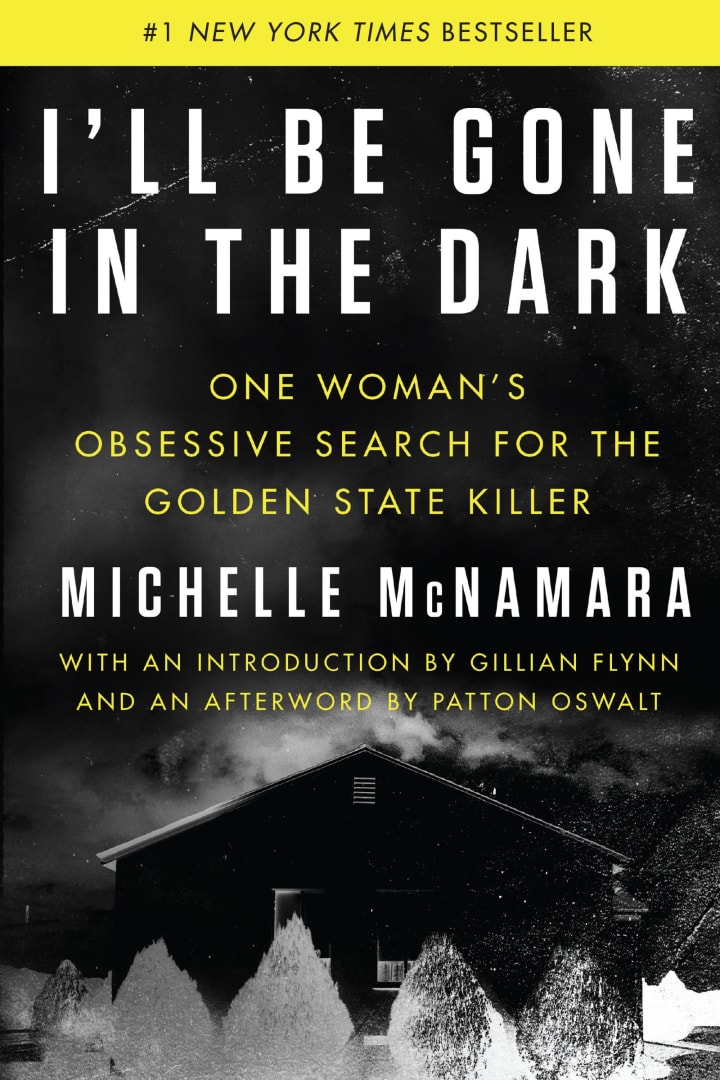 About the Golden State Killer that I know we all remember operating, Michelle McNamara worked on this case in every sense of the word to create what is practically the perfect example of the modern classic true crime novel. Compiled with tons of research, evidence, facts, anecdotes, statistics where necessary, Michelle McNamara shows that she does not just write the story, she forces you to accept that this is not just a story. She forces you to confront the reality of this and does not give up on hammering this home: it could happen to absolutely anyone. Unfortunately, this amazing author sadly passed away in 2016 as she was getting deeper and deeper into the Golden State Killer case with trying to identify him, trying to catch him, write about him in a way that could not only bring out the evil in him but brought out the lives of the people we have lost to him. When Michelle McNamara succumbed to an accidental overdose, I believe in that moment the world lost a classic true crime writer.
American Fire by Monica Hesse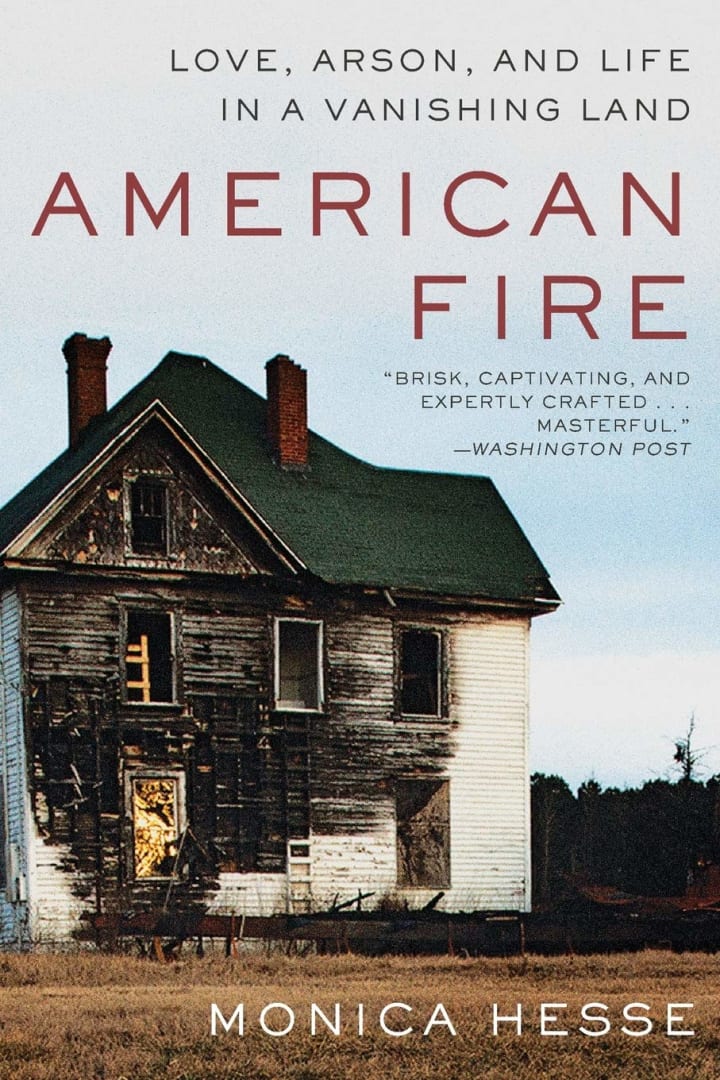 I'm not sure that if you're not a fan of reading about crime that you will strictly remember this one actually happening. The story of the couple Charlie and Tonya, this book gives us the history of a small village-like place, the social context of what people would do there and slowly, we edge closer to arson and the love live of Charlie and Tonya. When we go through the life of Charlie and the life of Tonya and how they come together, you could never guess that these two people would have been responsible in some way for the huge fires that were starting in this rural town. It's written with a biographical brilliance and to this day, I think about why these fires were started - I simply cannot understand how these real emotions connect to the fantasy of wanting to commit arson.
Filthy Rich by James Patterson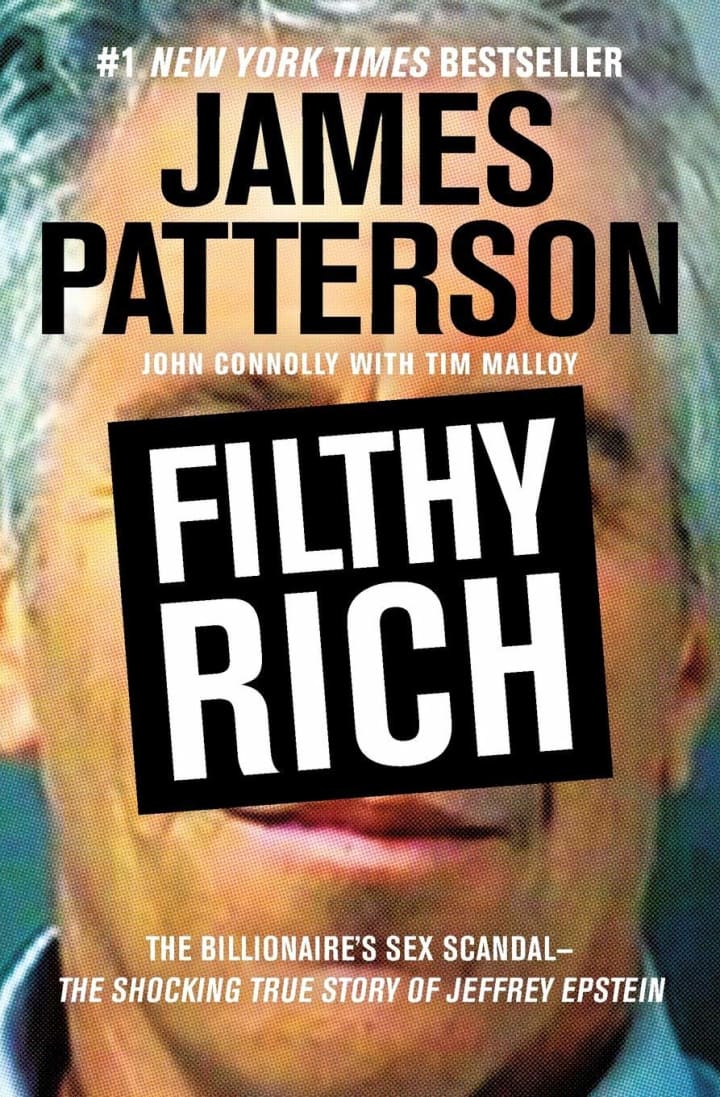 I think we have all heard about the disgusting and repulsive crimes of the billionaire Jeffrey Epstein. I think we all know about what he did and how he went about it. I think we all know that it was right under the noses of people who could have done something about it for a very long time and I know that we are all disgusted by him. I remember hearing about what he had done to young children and I just remember crying - I could have emotionally taken it if it was adults but anything that happens to children is haunting to me. It just won't go away. James Patterson is a brilliant writer of crime, his Women's Murder Club is possibly one of the best crime series I have ever read (and yes, I have read every single one). When he wrote this book about Jeffrey Epstein, I read it and I can honestly say that it was simply frightening but so well written.
book reviews
About the author
Film and Writing (M.A)
150K+ Reads on Vocal
IG: @AnnieApproximately
Pronouns: (she/her/hers)
Reader insights
Be the first to share your insights about this piece.
Add your insights