10 Cases Of The UK's Youngest Murderers.
A list of 10 cases that will plague the UK forever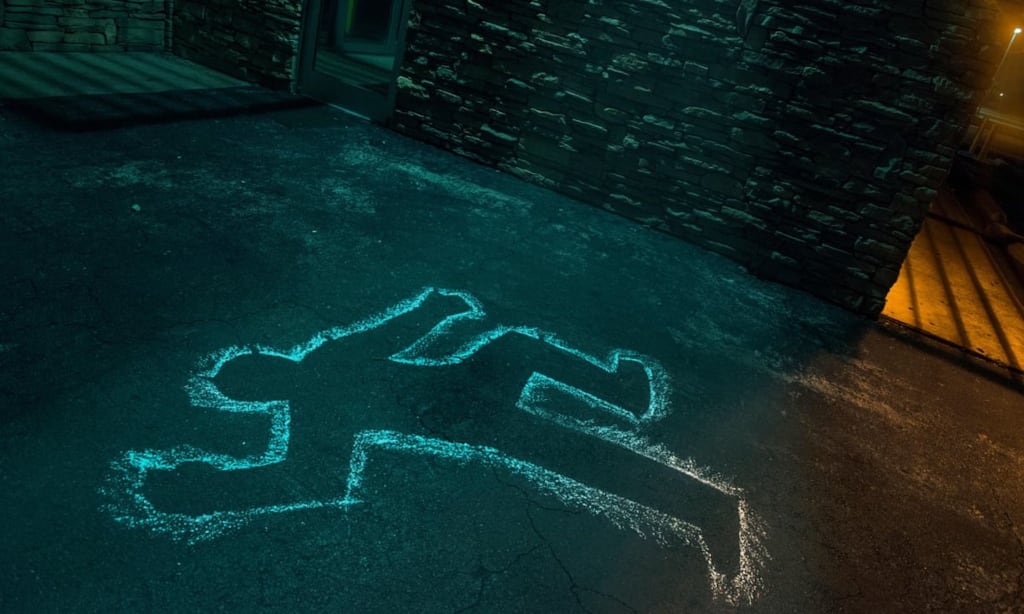 Over the years, England has seen some disturbing children who have committed the act of murder. This is a list of ten murders the internet and England cannot forget.
Angela Wrightson
One night in December 2014, the torture and murder of Angela Wrightson, 39, was recorded on snap chat by her two attackers who still remain unnamed due to legal reasons.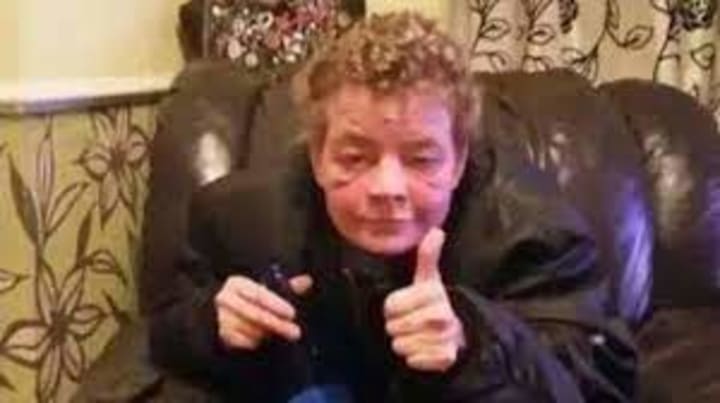 The girls at the time were only 13 and 14, however they subjected Miss Wrightson to a seven-hour long attack. She had been hit with a shovel, TV, Coffee Table and a stick studded with screws after letting the two teenage girls into her home in Hartlepool. Whilst attacking Angela Wrightson, the youngest of the girls called a friend on Facebook who in the snap chat recordings can be heard encouraging the girls and saying "Go on, smash her head in, bray her, f***ing kill her." Before killing Angela, they had stopped to take a selfie with her in the background and again when they were later being arrested which dubbed them the name of 'The Snapchat Killers'. They were sentenced to a minimum of 15 years in jail in 2016. In a recent ruling in February 2021, the girls were granted a permanent injunction which prevented their identities being public when they turned 18.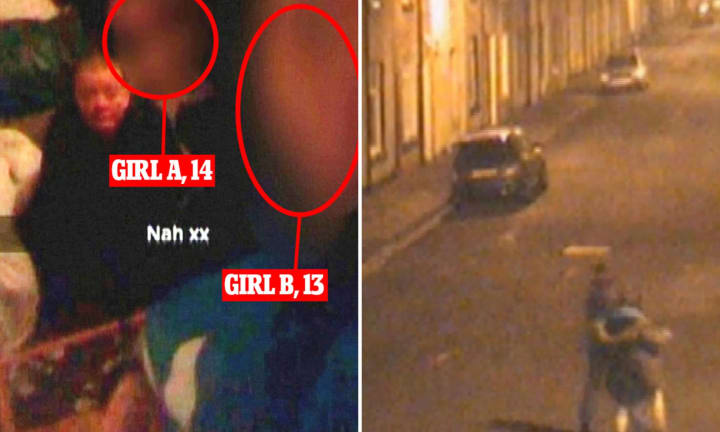 Martin Brown and Brian Howe
Martin brown who was 4 years old and Brian Howe, only three, were strangled to death by 10-year-old, Mary Bell in Newcastle-Upon-Tyne in 1968. After convincing her victims they had a sore throat, she'd begin to massage their necks and then eventually strangling them. She was said to have done this "solely for the pleasure and excitement of killing."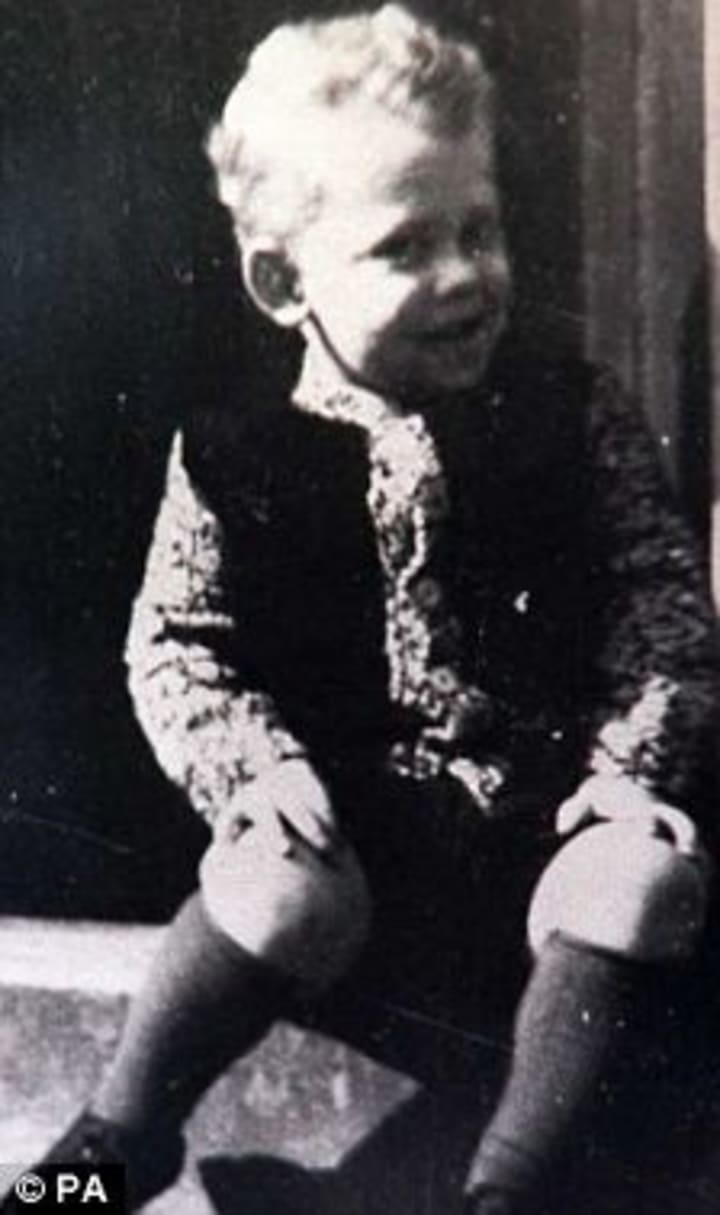 It is known that Mary Bell had an accomplice in at least one of the murders, 13-year-old Norma Joyce bell (no relation). Mary Bell was trialed on both murders December 1968 when she was 11 years old however, she was found guilty of Manslaughter under the grounds of Diminished Responsibility. Her accomplice was acquitted of both murders. Aged 23 in 1980, she was released from prison and a lifelong court order grants her anonymity which has since been extended to protect the identities of her daughter and granddaughter. She has had to change identity several times after being discovered on multiple occasions.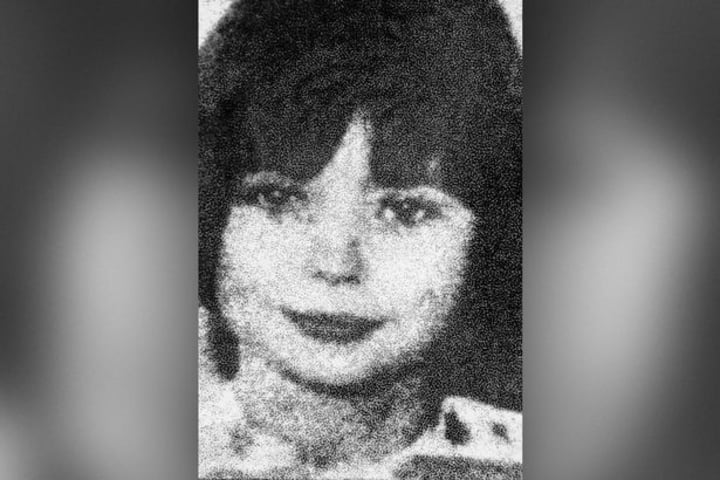 Ann Maguire
Spanish teacher Ann Maguire, 61, was brutally murdered by a student in front of her terrified pupils. Will Cormick, 15, had talked relentlessly about an attack on his Spanish teacher three years before he decided to act on it. In Facebook messages, Will spoke of killing his teacher and going to jail so he didn't have to worry about money or life.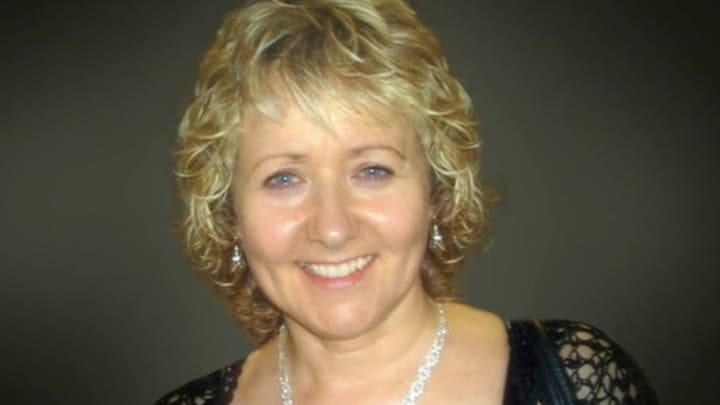 After stabbing Ann Maguire seven times and once in the neck, at the Corpus Christi Catholic School in Leeds, he returned to his seat as if nothing had happened and said "good times." During his trial, Will admitted to the killing however showed no remorse of his actions. In a conversation with a psychiatrist at his trial he said "I couldn't give a s**t about what I've done. Actually, I have a sense of pride about it. I know it's uncivilized but I know it is incredibly instinctual and human. In past generations of life, killing is a route of survival. It's kill or be killed. I did not have a choice. It was either kill her or suicide. I know the victim's family will be upset but I don't care. In my eyes, everything I have done is fine and dandy." He had also boasted about wanting to kill two other teachers, including one that was pregnant. The teen was sentenced to life in prison with a minimum of 20 years but it is unlikely he will be released with a judge calling him "highly dangerous."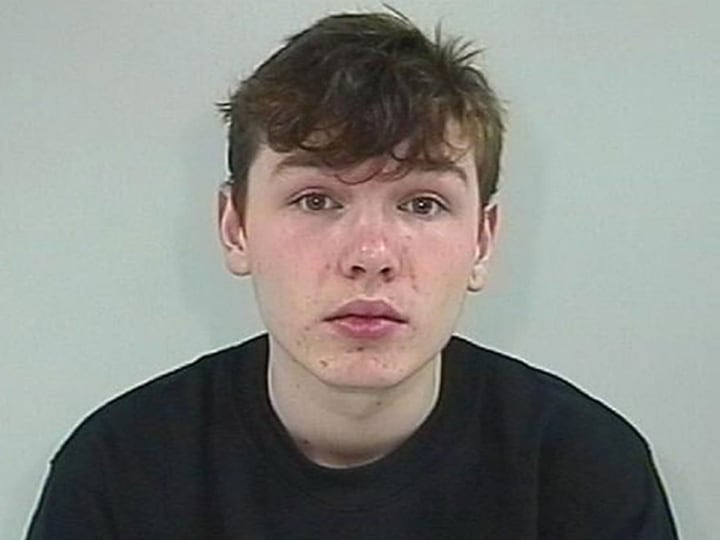 Jacqui Bartlam
On Easter Monday 2011, Jacqui Bartlam ,47, was bludgeoned to death with a hammer by her 14-year-old son. Daniel Bartlam had an unhealthy obsession with popular television program, coronation street and a villain on the show called John Stape. The fictional character had beaten up and killed stalker, Charlotte Hoyle, with a hammer and placed her body in a tram crash to cover the nature of his crime. Daniel Bartlam immersed himself in his fantasy world so much that the lines between reality and fiction had become dangerously blurred.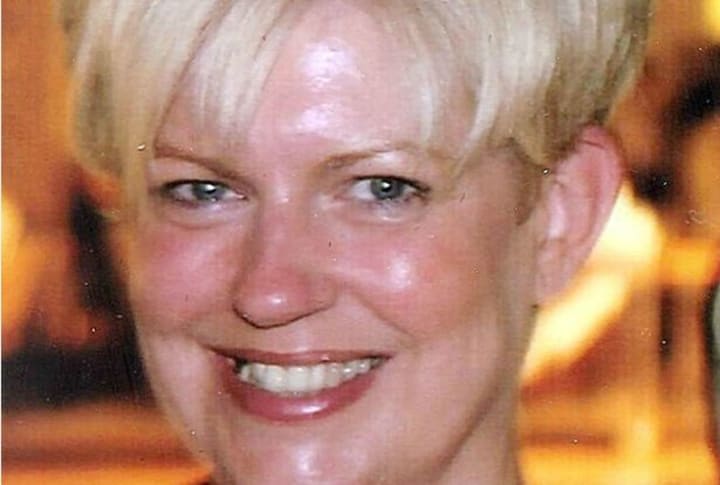 It was found that Daniel had planned the murder on his mother when a script was found written on his computer, which he followed. As his mother was lying in bed, he struck her over the head and in the face seven times with a claw hammer. He then, rolled her body on to the floor and surrounded her with newspapers, doused it in petrol and set alight to the body. He'd left a decoy lump hammer nearby to make it look like an intruder had come in and done this crime to then escape out the window. Once he'd set the fire, he wiped down the murder weapon with cleaning fluid, hid it in his bedroom and then escaped the house with his younger brother and dog.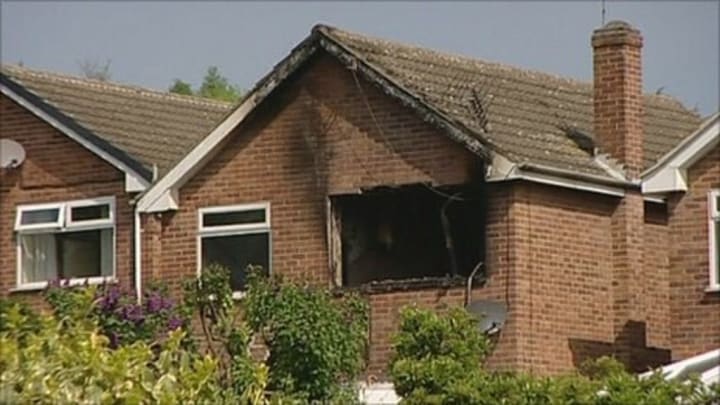 Like the character in the script found on his computer, Daniel pretended that the attack had been done by an intruder. However, the police found versions of the script on his computer and realized what had happened. In 2012, Daniel Bartlam was found guilty of murdering his own mother and was sentenced to a life sentence to serve a minimum of 16 years before being eligible for parole. His defense tried to carry out an insanity plea, however, in March 2011, only six weeks before the murder, a mental health assessment was carried out on Daniel Bartlam where he demonstrated to have no mental illness and was judged as being little or no risk to harm himself or others. Another mental health assessment was carried out after the killing which also determined he did not have any psychiatric or psychological conditions.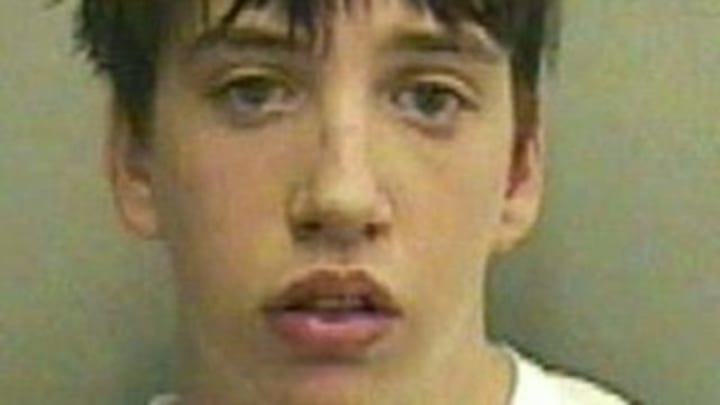 Katie Rackliff
18-year-old hairdresser, Katie Rackliff was murdered on her way home from a nightclub on June 7th, 1992. She was found to have been stabbed 32 times with some thrusts to have been so forceful that the knife had gone clean through Katie's body. She was also stripped of all of her clothes and had multiple stab wounds to her genital area, breasts and rectum. This led to speculation of sexual assault which turned the investigation onto focusing on adult males in the area.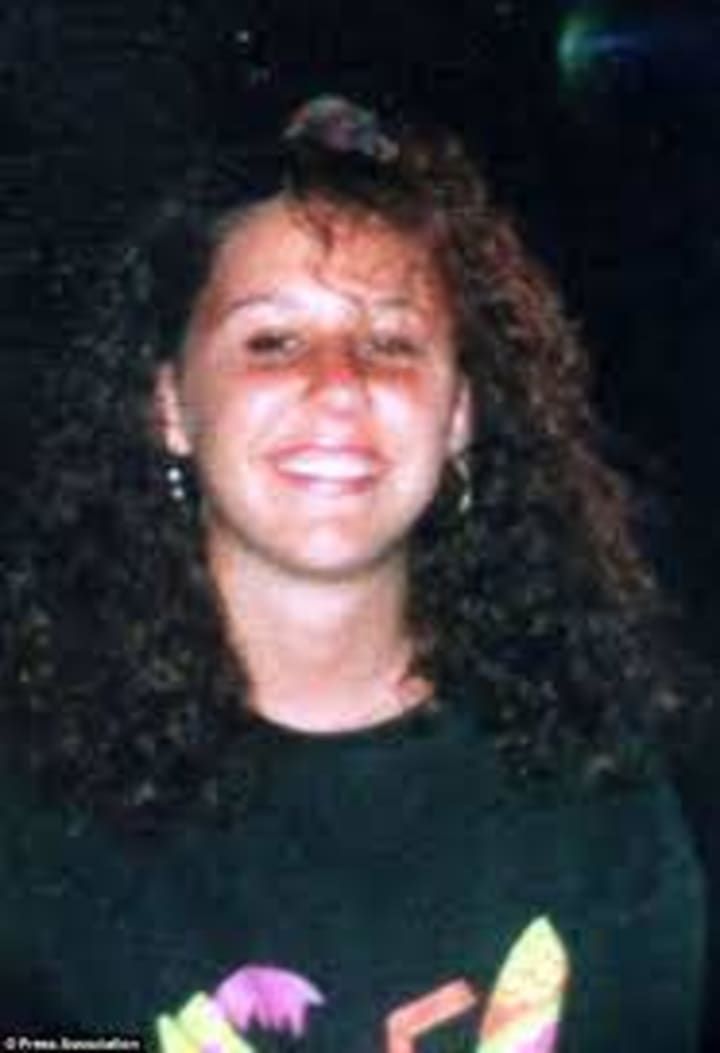 After 4 years, nothing had come of the investigation until 16-year-old Sharon Carr was given a two-year prison sentence for stabbing a fellow schoolgirl at Collingwood College in Surrey. Whilst in prison, Sharon believed she had gotten away with it and was boasting about the murder to people in phone calls and writing about it in her diaries. The YOI (young offenders institute) staff alerted police who found a very detailed diary of the horrific details of what she had done to Katie Rackliff. While awaiting trial for the murder, 16-year-old Sharon Carr was sent to an assessment centre where she tried to strangle two members of staff. In March 1997, a four-week trial began which resulted in Sharon Carr being convicted of the murder of Katie Rackliff. Even though she is still in prison today she is still making news headlines. She recently got denied softer restrictions, which would give her less time in solitary and nicer living conditions, in a hearing, where it was found that she planned to attack another inmate by splitting their head open and throwing them down the stairs.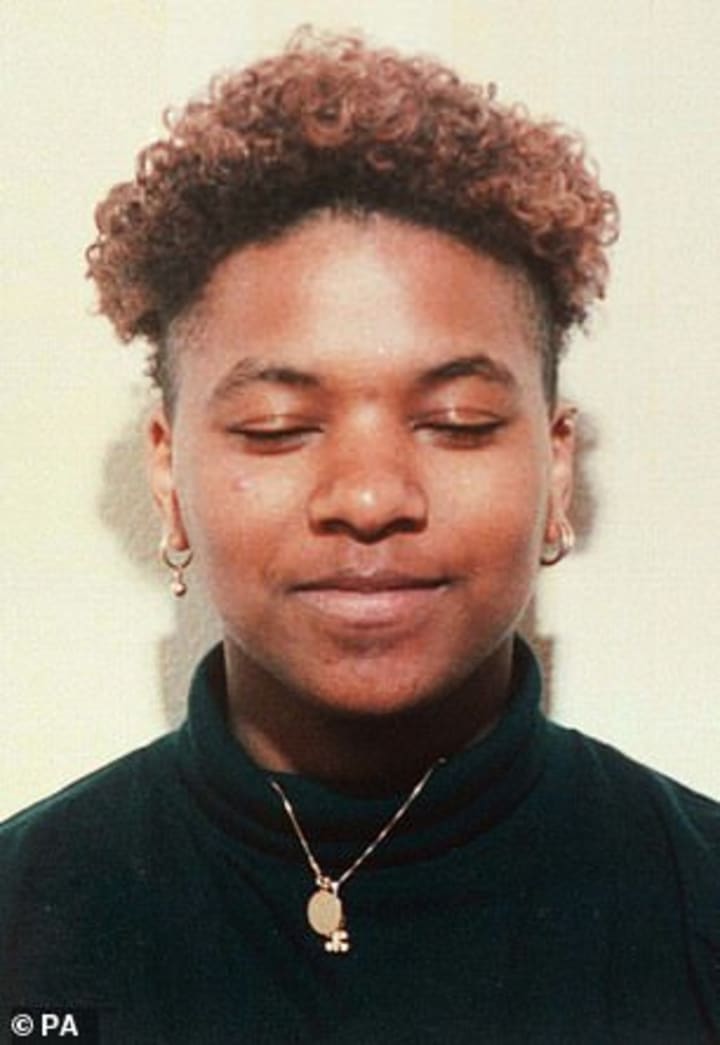 Alesha MacPhail
On the 2nd of July, 2018, Alesha MacPhail ,6, was abducted from her bed at her grandparents' home on the Isle of Bute, Scotland and raped and murdered by 16-year-old Aaron Campbell. Originally, Aaron had entered the unlocked house to steal cannabis from Alesha's father who he had bought from earlier that day. However, when he came across Alesha in her bed his plan changed into something more sinister.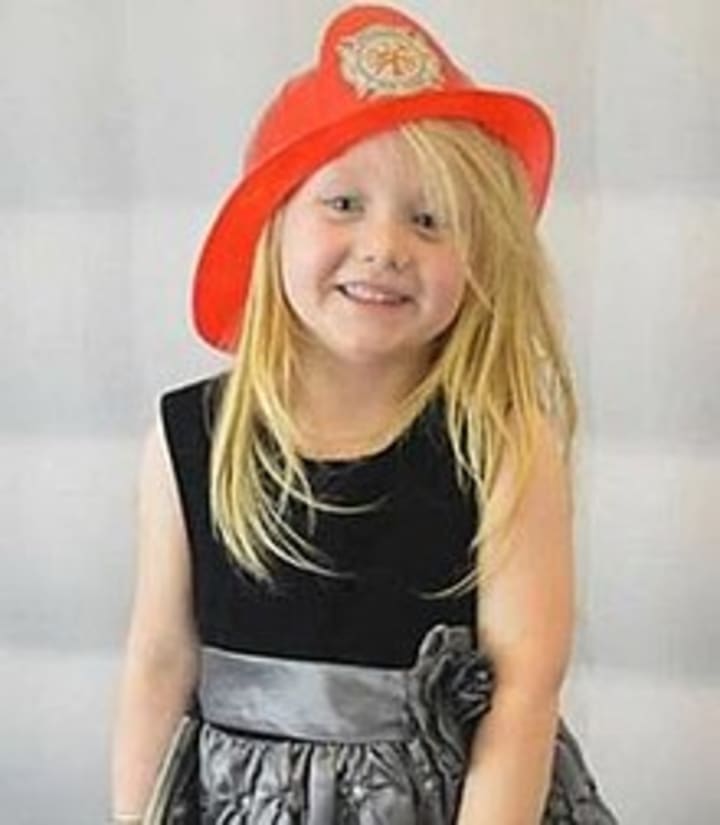 Police arrested and charged Aaron Campbell on the 5th of July 2018 but he refused to admit it throughout his entire trial where he pleaded not guilty which began on the 11th of February 2019. His defense was that Alesha's dad's girlfriend, Toni McLachlan, was responsible for the murder and was framing him. Campbell was tied to the crime by CCTV footage, DNA and fibers from his clothing. After three hours of deliberation, the jury came back with a guilty verdict which resulted in lifting a ban on naming Campbell. On March 21st 2019, he was handed a life sentence with a minimum term of 27 years. Before his sentencing, he finally confessed to his crime, adding that "I'm quite satisfied with what I've done."
James Attfield and Nahid Almanea
James Attfield,33, was a father of five who had brain damage due to a car accident. On March 29 2014, he was stabbed over 100 times whilst lying on some grass at Castle Park, Essex, after a night of drinking. He was found bleeding to death by paramedics who sadly, couldn't save his life. Police were startled by the violent nature of the crime and news outlets deemed it "too gruesome to describe."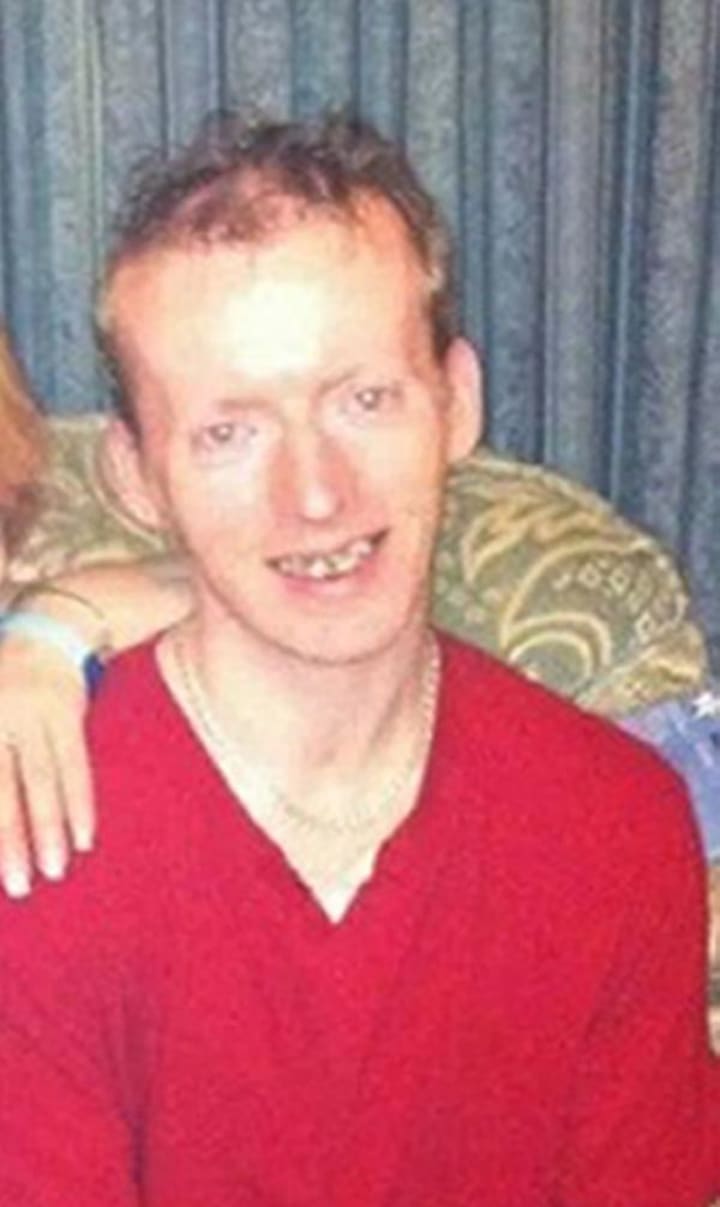 Three months later, on June 17th, Nahid Almanea was stabbed in the abodmen at Salary Brook Trail, Essex, near her home. She was then stabbed through the eyes which ended up into her brain, ultimately killing her.
After a year of silence, on the 27th of May 2015, police got a call from a concerned dogwalker who saw a man hiding in the bushes. When attending they found James Fairweather, 16, with rubber gloves and a knife trying to find his third victim. It was found that James Fairweather had an unhealthy obsession with Jack the Ripper and other serial killers. He wanted to become a serial killer himself. James was only 15 years old when he committed these murders. He was originally interviewed after the murder of James Attfield, due to already having knife crime on his criminal record ,where he had tried to rob a shop for cigars at knife point in January 2014 and was sentenced to a year of supervision. He gave an alibi and was not questioned any further. In his trial, Fairweather claimed to have psychosis and was hearing voices which made him commit the murders. However, four psychiatrists all testified and were in agreement that there was no evidence of psychosis but he did have autism. The judge believed that Fairweather's undiagnosed autism could have played a part in his obsession with serial killers but to link the condition to the crimes would be "an unjustified slur" against autistic people. On April 29th 2019, Fairweather was sentenced to a life sentence with a minimum of 27 years. When asked why he stabbed Nahid through the eyes, he answered, "I didn't want her to see evil."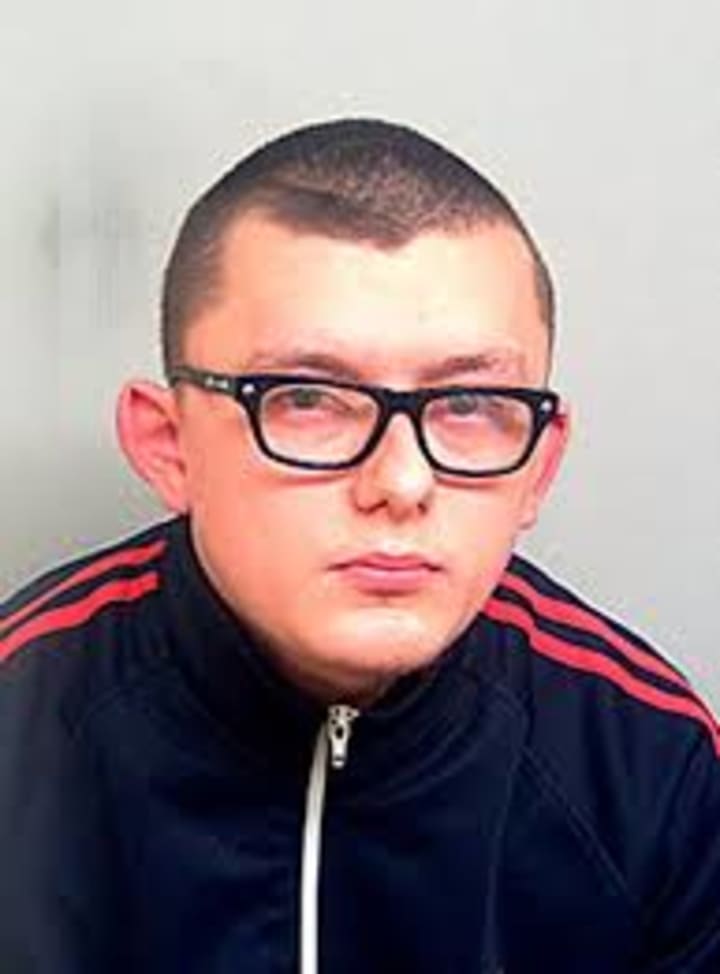 Kevin Bennett
53-year-old Kevin Bennett fell on unfortunate times when he found himself homeless and having to live on the streets of Liverpool. Kevin was described as vulnerable and a heavy drinker. He had about 12 pints of beer in the pub and left around midnight to find somewhere to sleep for the night.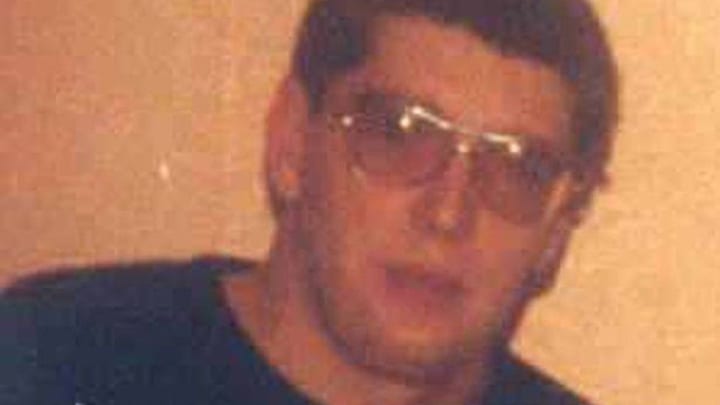 In the early hours of August 17th 2012, he was found sleeping outside a supermarket by three teenage boys. Brothers Connor Doran, 17, and Brandon Doran, 14, who were with their friend Simon Evans, 14, decided to dare each other to attack sleeping Kevin Bennett. The oldest, Connor, initiated the idea and goaded the younger boys on by saying "I bet you haven't got it in you to do him in." Simon threw the first hit however it wasn't fatal so Connor decided to jump up and down on Kevin's chest which inflicted lethal injuries of a collapsed lung after breaking his ribs. Kevin Bennett fought for his life in hospital, unfortunately, succumbing to his injuries six days later.
In trial, the court were told of Simon Evans bragging about it to friends saying "I started kicking him. I booted him, now he is dead." While Simon and Connor attacked him, Brandon kept watch. All three of the boys were found guilty after a four-week trial which ended up with life sentences for every single one of them. Connor has to serve a minimum of 12 years, Evans a minimum of 8 and Brandon a minimum of 6. The mother of the two brothers was also sentenced to 30 months in jail for perverting the course of justice by providing the police with a false alibi.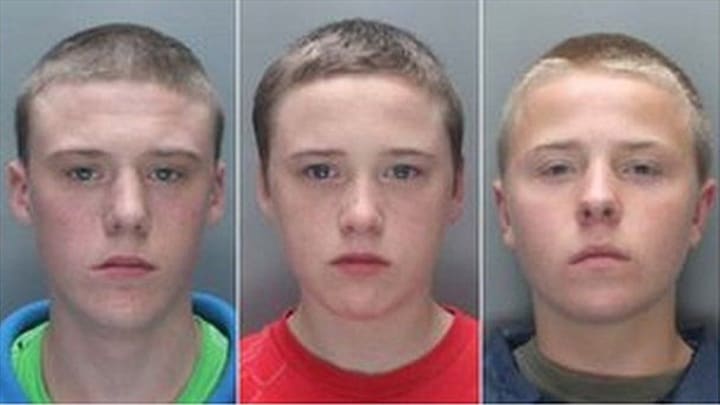 Elizabeth and Katie Edwards
Mother of three, Elizabeth Edwards, 49, and her daughter Katie, 13, were brutally murdered by 14-year-old sister and daughter, Kim Edwards and her boyfriend Lucas Markham, 14. Markham stabbed Kim's mum, Elizabeth, in the neck before smothering her with a pillow. He, then, followed up with killing 13-year-old Katie, as he was worried she would wake up and tell the police what he had done. Once Kim's family had been murdered, they had sex, bathed together and cuddled up to watch the Twilight films, which gave them the nickname The Twilight Killers.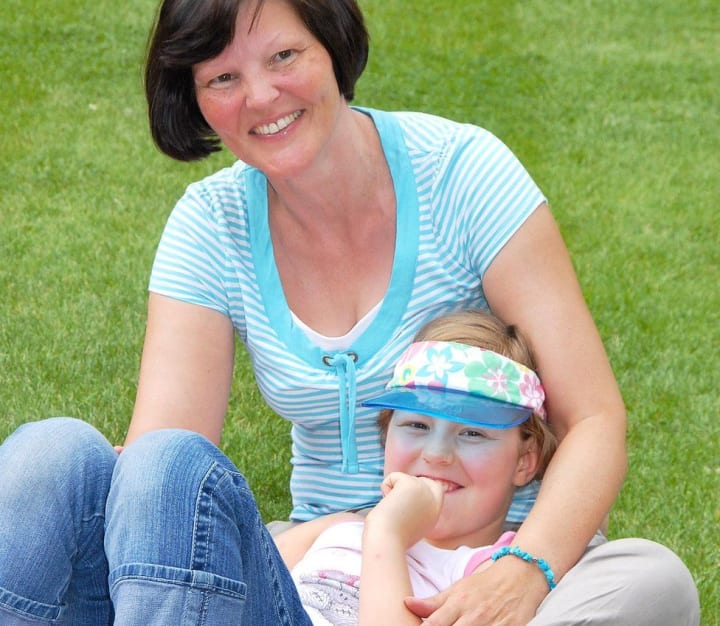 In Kim's interview she revealed how her mum asked her for help when Lucas was smothering her. She said "The fact it happened so quickly gave me peace of mind because I know they weren't tortured or anything. I'm glad Katie is dead too because now she hasn't got to go through any heartbreak or emotions." The couple believed Kim's mother was trying to break them up and saw the only way to solve the problem was with murder and a plan to kill themselves afterwards. Police found them in the house the day after the murders, before they made the decision on how to kill themselves. They were both sentenced to life in prison with a minimum of twenty years each.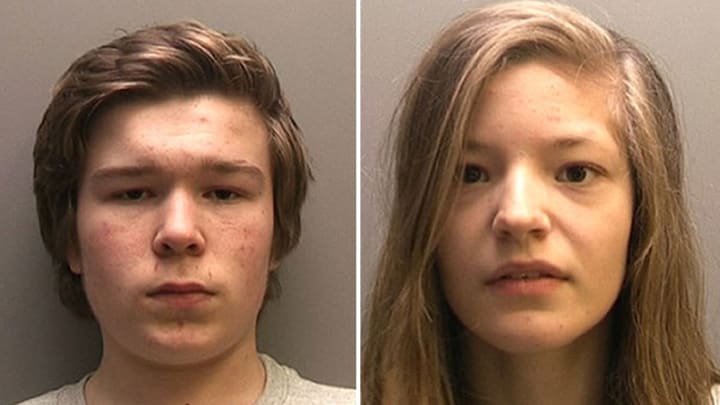 James Bulger
On February 12th 1993, two-year-old, James Bulger was abducted, tortured and killed by two 10-year-old boys, Robert Thompson and Jon Venables. The two boys led the toddler away from his mum at New Strand Shopping Centre in Liverpool when she took her eyes off him momentarily.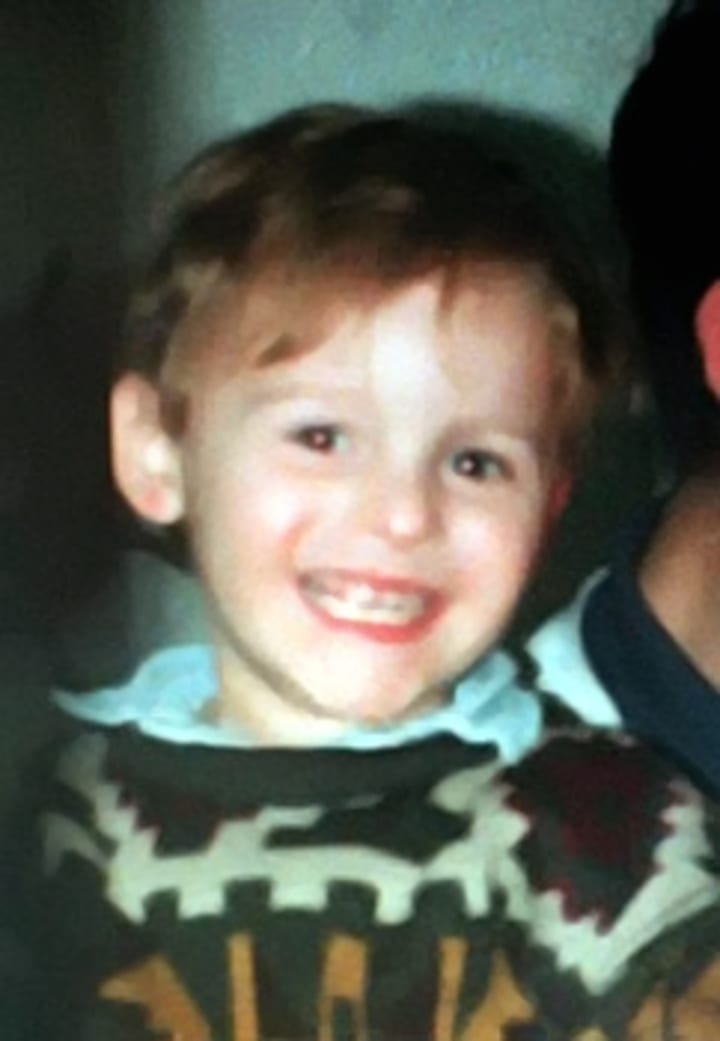 His mutilated body was found on railway lines 2.5 miles away, two days after his abduction. A week after the murder, February 20th 1993, the boys were charged with the abduction and murder of James Bulger. They were found guilty on the 24th of November the same year and sentenced to life in prison. A parole board in 2001 recommended their release at the age of 18. In 2010, Jon Venables was sent back to prison for breaching his parole and later released again in 2013. In November 2017, he was sentenced again for possessing child abuse images on his computer. Robert Thompson has not re-offended since his release and his identity has been protected by a worldwide injunction which means finding out where he lives could land you in prison too.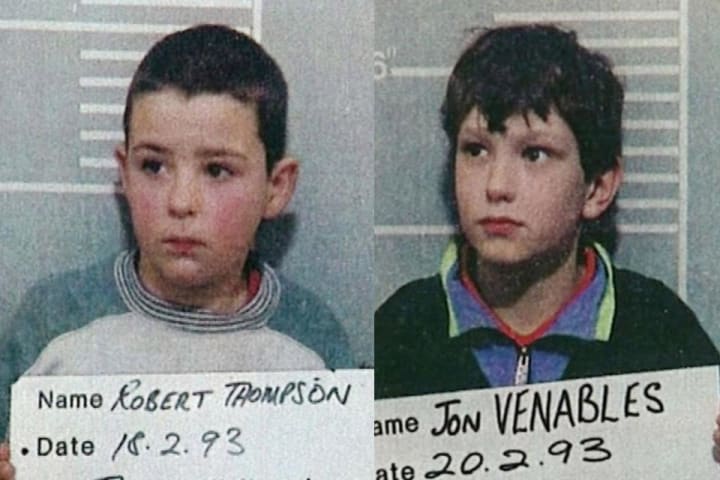 Want to talk about any of these cases? Head over to the facebook group Talk Of True Crime
For More True Crime Stories:
About the Creator
I like to write about true crime and do small investigations. I also write fiction sometimes
Reader insights
Be the first to share your insights about this piece.
Add your insights