The Thing Melvin Left Behind For Them
Entertainment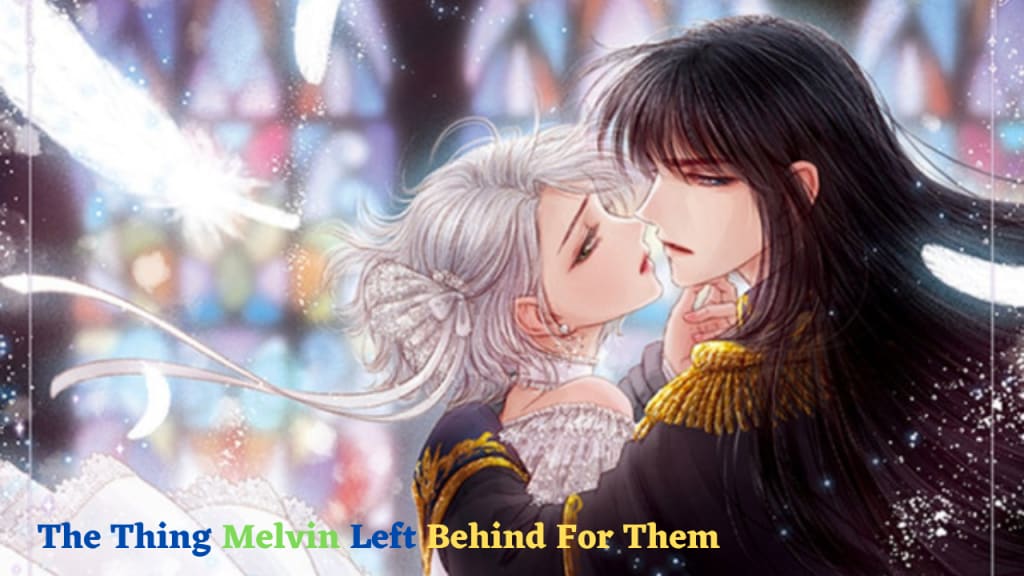 The Thing Melvin Left Behind For Them
Maham Jamshed
The Thing Melvin Left Behind For Them was a legacy of love. When Melvin died suddenly, it broke the hearts of his family and friends. But when they started going through his things, they found something they hadn't expected, which would change their lives forever. Melvin left them something more than just a thing. It was a sign of hope, love, and the power of human connection. In this post, we'll talk about what that thing was and how it made people happy and helped them feel better. So get a box of tissues and prepare for a trip through your emotions as we go through "The Thing Melvin Left Behind for Them."
When Melvin Passed Away?
Melvin could have been better at making friends. Even though he had few close friends, he was happy with his life. When he met Sarah, everything changed. She was kind and caring, and Melvin immediately fell in love with her. Within a year, they got married, and they were happy together.
Melvin had a sudden heart attack and died while Sarah was pregnant with their first child. Everyone who knew him was surprised. Sarah was in a lot of pain. She didn't know what to do without her husband and best friend.
Sarah found the box Melvin had left for her the day he died. Inside were pictures of them together and a letter from him telling her and their unborn child how much he loved them. She knew that Melvin had left this for her so that she would always remember how much he loved her, even after he was gone.
His Last Present
The day Melvin died, everyone in his family was very sad. In addition to the emotional pain they were going through, they also had to go through his things and decide what to do with them. One thing, a small box with Melvin's name on it, caught their attention. Right away, they knew that this was his last gift to them.
A note from Melvin was in the box. It just said, "I really love you all. Please look out for one another." Melvin's family smiled through their tears when they realized he was still looking out for them even after dying.
This box became a sign for Melvin's family of hope and love. They would remember his last gift when they felt lost or alone and know he was always with them in spirit.
When Melvin Potentialy
Melvin gave his house and each of his three children a gift when he died. He left a necklace and a note for his daughter that said, "Wear this and think of me." He left a fishing rod and a note saying, "Go fishing and think of me," for his son. He left a baseball glove and a note for his other son that said, "Catch some flies and think of me." All three gifts came with the same instruction: they should think of Melvin whenever they used them.
At first, the kids didn't know what was going on. They didn't understand why their dad would give them such strange gifts. But as they used the gifts, they realized how special they were. The necklace reminded them of how much their father loved them. The fishing rod was a way for them to remember their father. And the baseball glove was a way to remember their father.
These gifts changed the kids' lives. They gave them something to remember their father by and helped them feel closer to him even though he was no longer with them.
Conclusion
By looking at what Melvin left behind for them, we've shown how important small things can be and how even something that seems small can have a big effect on someone's life. Melvin's story is a lesson for all of us. No matter who we are or what we do, it's important to remember that what we do today will affect tomorrow. When we let go of anger and bitterness, we make room for love and kindness, which helps the people around us and us.
About the Creator
I Am An SEO Expert, Content Writer And Blogger Who Has Lots Of Experience In The Field With A Lot Of Successes To Date.
Reader insights
Be the first to share your insights about this piece.
Add your insights