The Likability Penalty
I'm not everyone's cup of tea, and that's my best quality.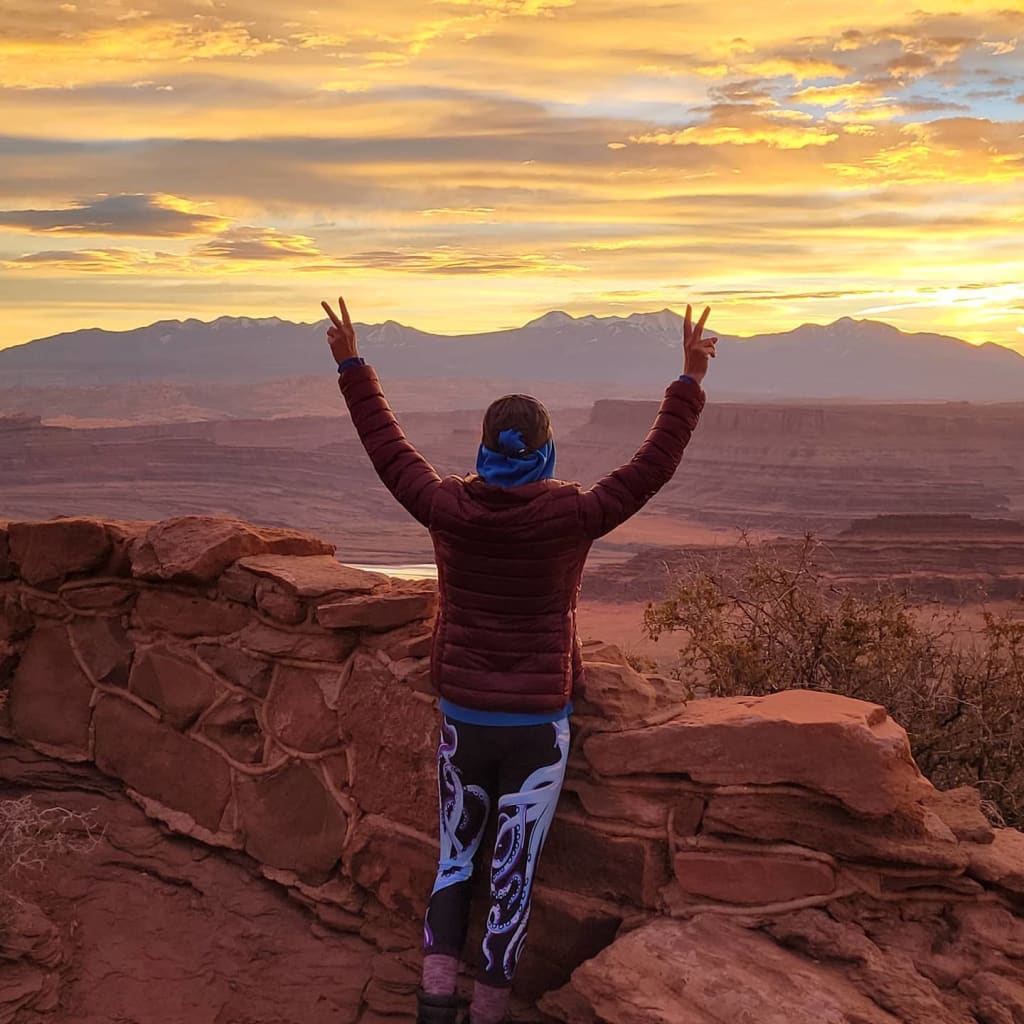 Simply put, the "likeability penalty" asserts that women face social penalties for acting in the very way that leads to power and success. I've often been told that I am intimidating to men. I don't think if I were male, anyone would accuse me of this "crime." I'm well-read, out-spoken, and a very learned woman. These are all traits that we hope to see in a male partner but don't like to see them in women. Basically, I'm an unlikable female because I exhibit male qualities - and frankly, I don't give a damn.
As I tell people, I'm not everyone's cup of tea, but quite frankly that is my best quality. I like that I am unique and eccentric. I like that I could, if pressed, replace anyone if my life with a book. I like that I earned a Master's Degree and am now a published author. I'm the best me I know how to be.
This kind of confidence doesn't happen overnight. But I've done the work to be this confident. I survived a divorce from a 25 year marriage. I survived addiction - which is the greatest accomplishment of my life, and I've survived my mental health struggles and being the medical power of attorney for my mother. I was the one that had to determine when her life ended. It was no easy feat.
I'm still standing, at the age of 52, I feel like my life is just beginning. I feel like a late bloomer, or at the very least, I'm reaching my second peak in my career. I'm rediscovering hobbies I once had, and I'm loving life as a writer.
Truth be told, I'm still actually discovering who I am outside of a relationship, children, and work. More than one person has told me that my personality is too tied to my career and they are right. I don't think anyone wants to be a workaholic anymore than an alcoholic wants to drink daily. No one on their death said, "if only I had worked more!" No, on their death bed, they miss the time with family and friends - missed opportunites - the "one" that got away.
Having just recently divorced, the dust is still settling from the chaos that that marriage involved. I've been told I'm a relationship addict and that shoes does definitely fit. I'm currently out of work, but I did get a publisher to publish the book I wrote during the height of the pandemic. Don't fear loneliness. The cost of loneliness is discovering who you are. The difference between loneliness and solitude is whether or not you enjoy it, and I have written several books during the solitude that this pandemic has offered.
At this point, I have a sense of independence that I've never had before. And once again, men are intimidated by strong independent women. They claim to want one, until they actually have one. Then they feel insecure and jealous. Confidence like mine is quiet. Insecurities are loud. Once again, the likability penalty rears it's ugly head in all relationships, not just romantic, but at work too.
Their is still an unconscious bias that women should be pregnant and in the kitchen in some parts of the country. This bias will show up in well-intentioned, but misguided politics, for instance.
At the end of the day, the only person I really need to like is myself - and for a 52-year-old woman, I got it going on. I'm not everyone's cup of tea, and quite grankly, that's my best quality.
Thank you for reading!
About the Creator
I am an aspiring writer currently writing a book on the Sober Revolution we are in the midst of, a book about essays that will change the way you think, and a novel about a serial killer. I am also working on a book of poetry.
Reader insights
Be the first to share your insights about this piece.
Add your insights