Pissing my Way to the Top
The embarrassing tale of how liquid gold pays
I've always been an overly anxious person.
So much so that until relatively recently, I haven't been able to ask for any sort of help, or basic needs questions if I felt that I would be a burden in doing so. Or if it were awkward. Or I just... didn't know how to handle the situation.
This has been a pretty big issue for me since the day I started interacting with other humans. Why is that, you ask? Well, if one is too afraid to ask for a basic need to be met, and one really has to meet said need, like say, using a restroom, it can go south pretty quickly.
Literally. Have you seen liquid when it works with gravity? It goes south relative from the starting point (north) to the ground (south). Pretty. Darn. Quickly.
As you may be able to guess, yes, this story does involve me pissing my pants. Unfortunately for me, on more than one occasion. And, much to my dismay, well past my early childhood potty-training years.
As a three-four year old in preschool, who had been potty trained for quite some time and was well versed in knowing how and when to use a toilet, my guardians couldn't quite figure out why I was always making a mess of myself at school- and never saying a word about it.
Not only was I too nervous to ask for permission to use the restroom, to the point where my tiny body forced the natural need out of me on its own, but I was too anxious and ashamed to ask permission to get my extra clothes from my backpack and change into them. Because I was having this issue, my grandparents always packed an extra pair of underwear, pants, and socks. However, I never used them. I just stayed sitting in my own mess until I got home.
As nasty as it is to say this, the urine eventually dried, but so did... the other excrement that sometimes joined the more liquid and free flowing form. And, since I never said a word to my teachers, they were none the wiser.
That is, until my grandmother came in the next day and questioned how they could allow a little kid to stay in soiled clothes all day; how they could just miss that. In their defense, I never caused a fuss. I never raised an alarm, never spoke up, never showed any sign that anything was wrong- because I was too afraid to.
Now, I wasn't terrified of doing so because of anything that had happened to me to that point. The teachers were warm and kind. My mother and my grandparents had never done me wrong with such things. So why was this fear so ingrained into my core from the start?
I have a working theory on that, but it's yet to be confirmed. As such, I'll just say it is yet to be discovered.
Nevertheless, the fact still remained. I was too terrified of making a scene, of being a burden, of interrupting, of being a nuisance, of being different, of doing or saying something wrong, of, of of.
So, I stayed silent, and sat in my own soiled seat.
As I grew older and moved to more structured schools with specific times for designated bathroom breaks, these troubled seemed to lessen. So much so that after I started kindergarten, this burden almost seemed to disappear. Well, not so much the anxiety, but this particular consequence. In fact, the only similar situation I found myself in after that was on a hectic school day, where I peed into my panties on the school bus home at the age of 14.
That is, until the nightmares started at age four and brought on a whole new problem: bed wetting.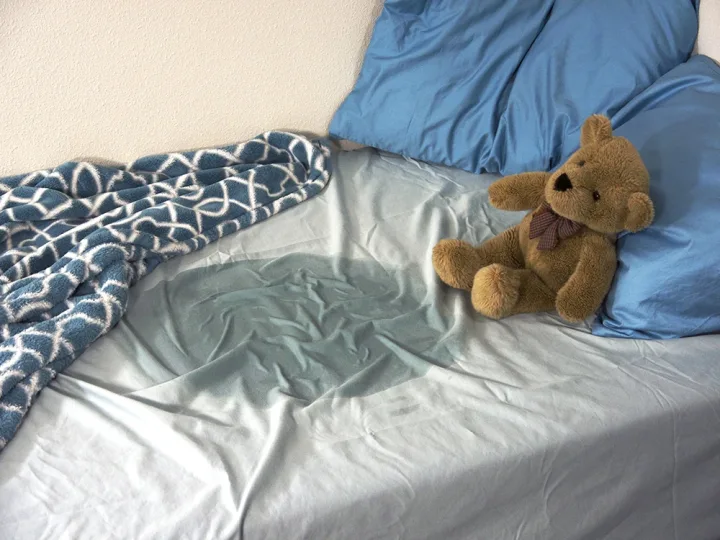 Before this point, bed wetting hadn't been a problem for me at all. I had been really good at waking myself up to use the restroom in the middle of the night if I needed to. However, when the nightmares began, they encompassed me in a fear that I couldn't escape- not even to wake up and find a toilet. I was stuck, helplessly entangled in my mind and the terrors that lurked behind my closed eyelids: and apparently my bladder.
There's one nightmare in particular that I still remember all the details of, nearly 20 years later. It was one of, if not the first, nightmares that left me in such a state of stickiness and shame.
I had been sleeping soundly in the safety of my bed, when the pirates attacked. They flowed forth from the toilet bowl, bringing their brigade of ships and scalawags blundering around my bathroom, and subsequently my bedroom, for bottomless booty. For some unknown reason, they decided that I was that precious prize.
Tying me up and hauling me back to the bathroom, they tried to drag me down into the bowl, to the bottomless bowels of the human waste waterway. There was only one problem.
I was full of piss and couldn't pass into the piping.
Screaming at me, stomping on my stomach, stabbing me with scabbards, these perilous pirates poked and prodded until their aim was accomplished. The liquid gold left my body, shrinking me down small enough to squeeze into the sewage system.
I awoke to the awful realization of what had happened, and it was far from the first and only time.
Thankfully, this didn't happen too terribly often. While my nightmares were often vivid and difficult for me to discern from reality, I made and important distinction. If I desperately needed to relieve myself, and had difficulty doing so, either in terms of ability, means of locating a toilet, or even feeling better after letting loose, I was in a terrible dream.
Now, even though I knew this in the waking hours, it didn't make it easy to figure out in the nightmare hazed moment. In an attempt to limit this extreme entanglement, I tried to limit my liquid intake the last few hours before bed, and always made sure to try to go to the bathroom at least twice before laying down for the night. This combination drastically reduced the frequency of these incidents.
But, I'd be lying if I said they didn't still happen.
Yep- I'm 24 years old and, sometimes, I still piss myself in my sleep.
In all honesty, it's happened more in the last year than it has in the last 10. Now, this is partially my fault, as the tools I put in place long ago I've sort of backed away from. Don't get me wrong- I still always make sure I let loose before laying down. However, if I have to wake up early in the morning (before 7am), I will drink a full glass of water just before plopping my head on the pillow.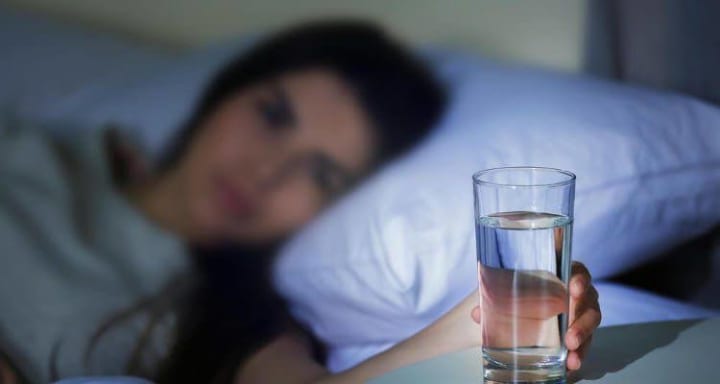 Without some sort of external need to escape my bed, there is a very high chance that I will sleep through my earlier than should ever be allowed alarms. I need that sense of urgency. Otherwise, I'd probably sleep my way through my job, which I need in order to pay my bills.
As it so happens, this also means there has been an increase in incidents, much to my dismay. You'd think this would mean I'd find a different solution. Apparently not. I guess I'm just desperate enough to take this risk, with no one else the wiser.
Because, just like when I was a little kid, I'm too nervous to admit when something is wrong, when I need something, when anything out of the ordinary happens, when I could be perceived as different or less than.
Now, the sadder part is that it doesn't just impact me. Last February, when dog-sitting for a friend's parents, I pissed myself on their couch. Had I impacted their furniture at all, I would have told them something... anything. Thankfully, though, I caught myself before it was too late. My pajamas themselves were safe, the couch was dry, and the only unmistakable smell that emanated came from myself. This, I could keep secret. No one had to know.
Likewise, it's also come into play with my fiance. Unbeknownst to him, my liquid companion has greeted me in slumber while he slept just inches to my side. Again, I woke up before the damage was too much to hide, but the embarrassment and shame still haunt me. And, no, I don't plan on sharing this snip-it of information with him. We all have things we don't tell anyone. Before this moment, this was mine.
As disgusting as this whole thing is, I can honestly say that this experience and method of needing to pee has actually helped me in my job. I always wake up to my alarms now, and haven't been late to work in over two years. During shifts, I also use the bathroom less frequently, as I'm still too nervous to try and leave if there's not a lull. I've actually gotten praise for my punctuality, persistence, and perseverance, which presented itself with a pumped up payment.
Who else can say they get put up for promotions for pissing themselves?
____________________________________________________
*If you liked what you read, go ahead and give this story a like or share!
Thank you so much for any likes, shares, or donations!! They help me continue to grow, and I appreciate every single one of them.*

J. Lee
French enthusiast, non-binary trans person, artist, writer, lover of animals, space, and the right for every living thing to experience their existence authentically.
Pronouns: they/them (English) iel (French)
See all posts by J. Lee →