On Boys, boys, BOYS
Survival Skill Number One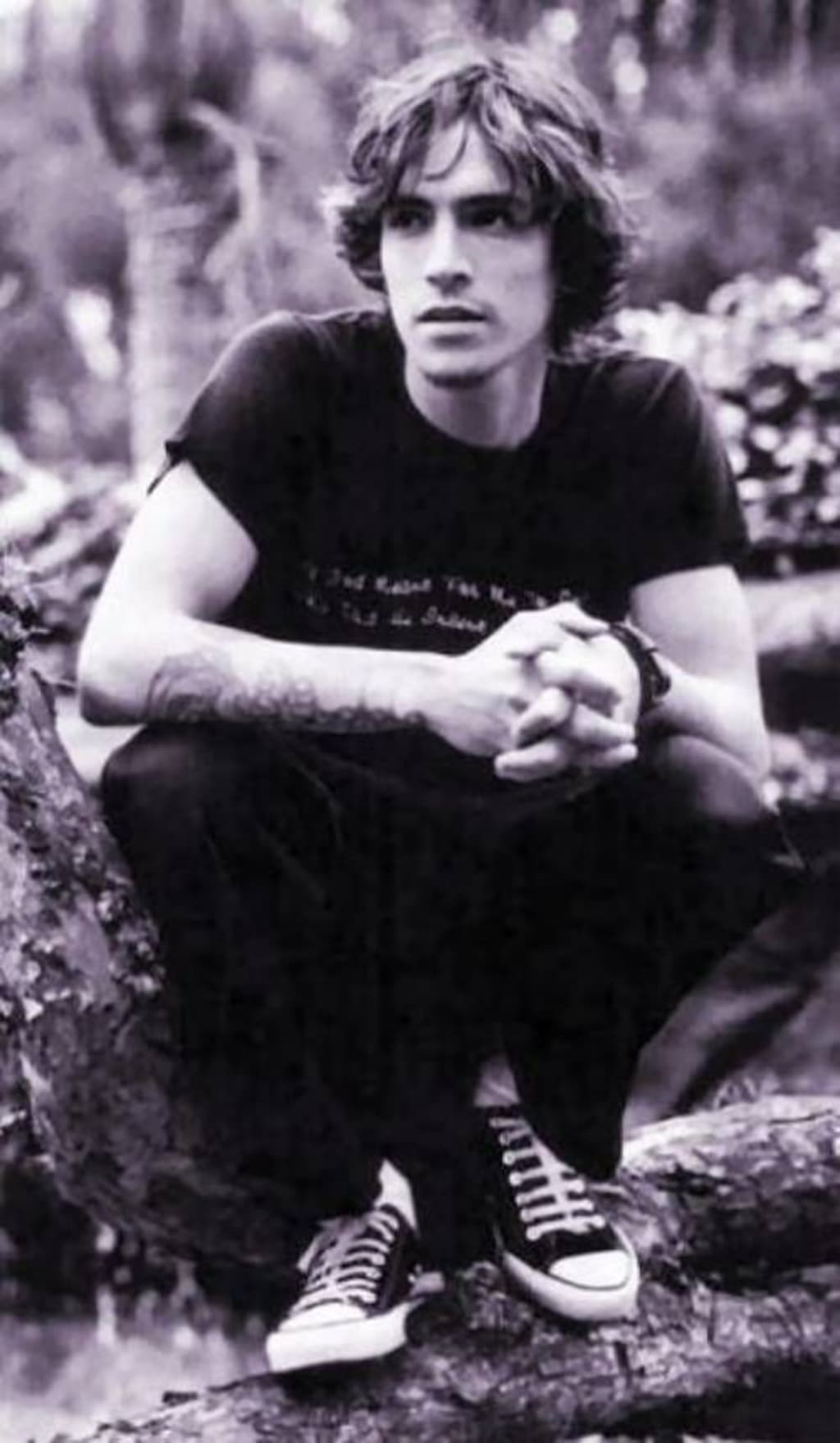 The Story:
The summer before freshman year of high school I had to take a math class. I hate math. One tiny mistake in the process and the final result is completely wrong. There is no room for error. I live in that room. The room full of errors. Needless to say, I did not care much for the equations on the board but my head was calculating fast. Lots of meaningless plans and designs swirling around in my head. Across the room there was a boy with an AC/DC shirt, cool hair, and a skateboard. Almost immediately I decided that I was going to figure out a way to make him like me. I thought, ugh, now I might have to learn how to skateboard. Before the boy with the AC/DC shirt (and after) was the boy with the Incubus shirt. You better believe I did my research. I listened intently to all of their music. To this day I consider Brandon Boyd, the lead singer, to be the archetype of the perfect male specimen. I mean, ladies, look at him:
Gosh, we were spoiled. Anyways, it never even occurred to me to figure out who I was or what I liked independent of what I thought you wanted me to be. I feel like this is normal in high school and high school NEVER ends. Can we please work on making this NOT normal? Everybody should feel comfortable being themselves.
After the boy with the Incubus shirt came the boy with ALL OF THE DRUGS. Well, that escalated quickly. People told me not to go there. I told myself not to go there. Well, here I go anyway. I mean, speaking as the girl who just became famous overnight for wrapping her car around a tree, it did not seem like there was much left to lose (boy, was I wrong).
I could not explain it at the time but something in me was drawn to that world. The world of endless opportunity to numb the f*** out (excuse my language and my lack of grace). I tried the stuff that kept me up. I tried the stuff that took away the anxiety. I tried the stuff that made me feel euphoric. I liked these. I liked them so much that it terrified me. NEVER AGAIN. Besides, I was perfectly "happy" taking my prescription medication as long as it was washed down with something harder. Something that burned the back of my throat. I loved that burn. Correction: I LOVE that burn. I live for that burn. I practically die for that burn. I hurt everyone in my life in pursuit of that burn. In this obsession to feel utter nothingness I have complete disregard for my (or your) health and sanity. Any conception of myself, gone. If I ever had a system of values, those are gone too the moment I take that first sip.
I thought that because a doctor gave me the pills and because the drink was sold in stores it made me better. I was not holding anything that would catch me a felony. It turns out that life does not work that way. It turns out that I am not better than anybody. It turns out that blacking out every night is not an art form and mind altering substances do not make me an artist.Fast forward to the law school years (what an ego trip). There was a gorgeous boy coming down the Granville Red Line Stop. Dreadlocks. Septum Ring. Gauges. Tattoos. Converse shoes. I am gone. Mind. Focused. I want him. All of him. He had his faults. I had more. Red flags waving from his head to my toes. All of this was overshadowed by his best quality of all, that he would never leave me. Never say never. Lesson learned.
I still miss him. I hope he is well. He hopes I get help. He hopes I never contact him again. Fair. This is not the first time I have heard this. It's fine. I have been through worse. I loved to blame him because of course my life circumstances had to be someone else's fault. Then came that day. That stupid, stupid day. The day I realized that he was not the problem. I was the tornado in his life. I was the bad guy. Not this again. He seemed to care about me when I was incapable of caring about myself. I never thanked him. Honestly, he was a trooper for staying as long as he did.
He left. I still remember him throwing all of his stuff into bags and running out the door. Ouch. That. Hurt. A. Lot. Here I go again. I hopped on a plane. I flew across the country because Chicago was my problem (of course). It turns out flying across the country does not change a thing. It turns out that I cannot leave my head in Chicago. It turns out that I can bring crazy ocean side.
The Take Away:
So many regrets. Regrets come with stories. Stories full of glorious mistakes and copious learning experiences. This is why I am writing them down. You might have experienced something relatable. Me writing about it is not going to stop you from doing it. I mean, people told me not to do things time and time again. Honestly, when people tell me not to do something it just makes me want to do it more. I just want you to be prepared to deal with situations when they come about. Be prepared and be smart. Do not make an already terrible situation worse. And when you do make it worse (and you will because you are human) be prepared to deal with the consequences of your actions.
Take accountability and move forward with dignity. Trust me, making excuses and playing the victim does not look cute. Frankly, it is annoying. Man up. Woman up. Let's meditate on this.