My Life Story and the Endless Question
Dating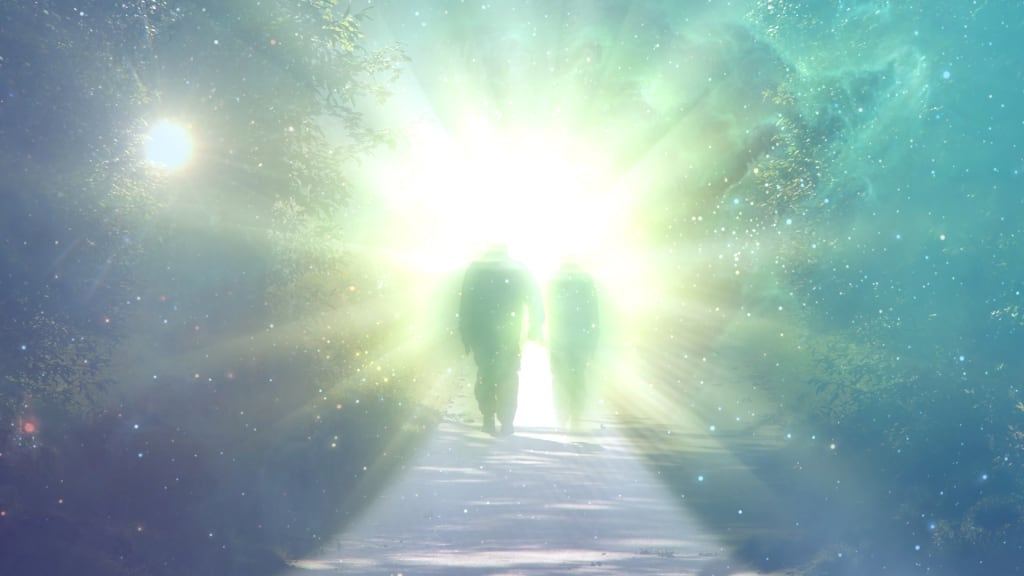 What an adventure! I'm not referring to the one Ben and I are in right now, either! No. I refer to a bigger item. as in a timeline of one's life. I never would have imagined that I would be experiencing the personal accomplishments and aspirations that, to me, were formerly impossible, fantastical, and unrealistic. I never would have guessed that the label "sugar baby" would be used to my life. We both made the decision to go outside of our comfort zones of West End nights, Sketch London nights, and restaurants in skyscrapers in favor of the nearby icy terrain that we are now driving across at breakneck speed. I don't know why I just now, out of the blue, began writing these things down, but I think since Ben fell asleep next to me and we still have a few hours until we arrive to Geneva, that will suffice to pass the time. Oh, I see. For those of you who would see me more favorably if I gave you my true name, I'm Jannet. But the more often truth is that I am seldom ever seen favorably. I'll tell you that, a night shift aircraft worker could be a little lucky than me on that one! But sassiness aside, I am someone you have already met or at the very least come into contact with every day. For example, do you remember the girl who gave up her seat to an elderly person while you were on the bus, the person who knelt down at Starbucks to retrieve your dropped coins, or the person who gave of her time to patiently explain where the street you were looking for was? I am a typical person who, like everyone else, values acceptance for who they are, but in my circumstance I get assessed mostly based on what I do: I'm a sugarbabe.
I am the oldest of three children who were nurtured by loving parents in Coventry; none of my siblings had sugar daddies or sugar babies, despite the fact that my father has consistently placed money into my mother's bank account on a regular basis. My father was the kind of guy who would do whatever to ensure that his wife and children had all the things that a typical UK family would regard to be common belongings. All of us went to school, had very regular lives, and were given excellent examples of the values and moral standards of a Christian life. I always felt comfortable talking and being a talkative lady, and I excelled in the humanities. As opposed to precise sciences, which I now struggle with in university. I believe I could always retain an equal amount of energy dedicated to my relationships, professional progress, and personal growth. But I didn't realize until very early in life that what I most valued would ultimately serve as the most important catalyst for a major transformation in my life. Phillip was his name. My initial love. And as a young woman of eighteen, it meant everything to me and may have served as the foundation for everything afterwards. It goes without saying that Phillip crushed my heart, but that alone is no justification for persecution—after all, everyone experiences heartbreak at some time in their life, and nobody is especially to blame. However, for over two years, Phillip had been able to keep both myself and his other girlfriend a secret from one another. naiveté of the young people? You may say that, but regrettably, the cheater, the dishonest, the selfish, and sometimes the player types had been the constant pattern in my emotional life for a very long time. I was not a sugar baby to any of them... As the years passed, I was becoming used to it! Then came a wet night. I cleansed my cheeks of the smeared mascara as it was raining down outside. Not from the torrential downpour, but from uncontrolled sobs shed that evening when my child's biological father abandoned me after finding out about my then-pregnancy. It was anguish beyond anything I had ever experienced, and all I could perceive as my existence at the time was my unborn child and that bus stop sheltering me from the rain. A automobile passed by and slowed down. Its front hood had a type of horse as a symbol, and its windows were colored black (I was later to find out it was no horse but a Jaguar). The window automatically rolled down.
Ben was his name, and he inquired:
- It's impossible for me to ignore how miserable you are right now. If I feel prompted to ask if you'd like to come in, please don't hold it against me.
I turned down his offer right away, explaining that I wasn't what he had expected me to be at that bus stop. However, his grin and the manner he welcomed me suggested that his motives weren't what I had assumed. We had supper at the table a good thirty minutes later, during which I rambled on about my life and how I had no backup plan for being a single mother who also had to complete her education. As the evening wore on, we made the decision to meet again in the following weeks. During that period, I succumbed to his very charming attempts to reassure and comfort me. I had never felt so deservedly welcomed and accepted—almost as if I were feeling at home for the first time. No other young, impulsive, and immature guy had ever given me what Mark did. He handled me like a lady. The intense sentiments I had for him in the beginning began to go away over the next months, and I guess the initial shock of being saved by my hero was gone, leaving just our soft and delicate affections for one another. He still supports me to this day despite all of those emotional shifts, so they had no bearing on how he would assist me in getting my life together. I have a promising job, and my daughter Sahra is healthy and well-cared for. Since then, I've paid attention to websites like Mysugardaddy.com, where I've met other guys in situations like the ones I just mentioned. As much as I am there for them, they are all there for me. After this first accidental exposure to the sugar baby way of life, there is a learning curve.
I sometimes ponder if individuals occasionally reject others' accomplishments merely because they envy the amount of work put out by others in contrast to themselves. Instead of focusing on what someone does, people should consider "who" they are while interacting with one another. I can still clearly recall reading an excerpt from a legal book that a buddy had left in my flat at one point. And when I randomly turned the pages, I saw the term "neighbor" out of curiosity. By chance, I paused to read it because at the time, there was a major dispute between a neighbor, myself, and a palm tree I received as a gift (yeah, I know, don't even get me started on that one). The way the word "neighbor" was used in the context of the book—which, incidentally, had nothing to do with my then-current neighbor, so I was a little deflated by that—was so exquisitely moving in its reasonable logicalness that it has lingered in my memory ever since. In a nutshell, it identified the individuals impacted by your actions or, as crucial, your inaction. And I've been trying to figure out who I'm adversely influencing with what I do for a long time, but I've had no luck.
Reader insights
Be the first to share your insights about this piece.
Add your insights