Love is Ageless
So Let's Try a Younger Man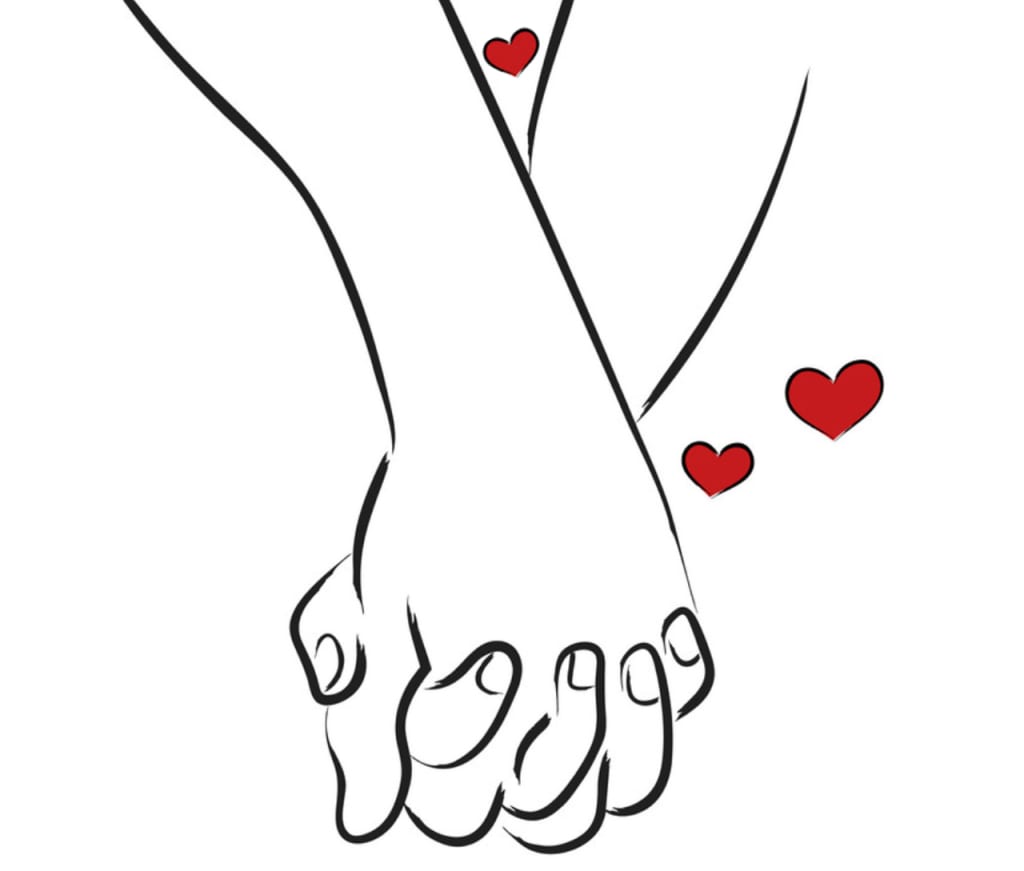 I like to tell people that when you were in your mid-50s, in the last few years of your life, you had a passionate relationship with a younger man who lived in your building. You said he was in his early 30s. The next time we talked you thought maybe 29. How young was this guy? I'll never know and it doesn't matter. He was young enough to be an impressive catch. I met him once in the hallway. Cute.
I now realize that your ability to attract a younger man has set a wonderful example for me. What difference does age make really? Some people arrive on earth first, and others depart the earth later, but we all come and go at different times, so why not mingle while we're here? For soul growth and fun.
His name was simply Jeff. When will Jeff call again?
"Soon, just when you've forgotten about him, he'll surprise you," I said.
A few days later I heard the good news.
"Jeff came over!" you exclaimed. "It was right after I stopped thinking about him!"
There was no need to elaborate. Your blue eyes sparkled with a smile that told me everything. A visit from a man who was loving, kind, and exciting. That says it all.
Now as I plan my new goals for the next season of life, I'm thinking that a younger man might be just the ticket. I can see on the street they are smiling at me at me. Dating apps show their interest is clear. Why not go forth with it, right? What's good for mother is good for daughter. I don't know if that's a saying but it should be.
The only difference with me is that I would not wait for him to call. I would text him when the time was right and then he would come over in a flash. I could find out in further detail what makes a younger man so special to an older woman. Maybe he and I could linger and talk afterwards, or maybe not. After all, I have a lot of writing to do.
It's been a long time since I've heard your wise counsel when we'd talk about love over dinner. You good-naturedly put men into two categories: stinkers and cutie-pies. An accurate assessment and refreshingly succinct, I must say. Both types were helpful to talk about and in the end we would always be laughing. Since you've been gone, I've learned to handle the ins and outs of relationships on my own, but I'm eager to hear your thoughts on this one. I have a few questions on merging with a man in his youth.
Do you think he'll love my body just the way it is? Will he appreciate my well-developed personality and vast wisdom? What about taking the time to give me great pleasure like I imagine – patient and talented, not in a rush, thinking of my needs even before his own sometimes?
I wish you could help me to know. I will close my eyes at night and listen for guidance. In my dreams I will look to see your smiling face and that beautiful sparkle of eyes. I don't know the specifics of your Jeff experience but if your shimmering aura of peacefulness was any indication, I would say he fulfilled something deep within you.
If I proceed with courage to try out a younger man, at whatever age he may be, I pray he'll understand my hopes and dreams. I imagine the influence of love will be our guide. I guess there is one way to find out.
Thank you so much, Mom. You are my ageless inspiration. And thank you dear Jeff from the building.
Dating
About the author
Reporter, author, essayist. Likes writing about children, dogs, love, and everything in life.
Reader insights
Be the first to share your insights about this piece.
Add your insights