Kid, Why Do You Need a Microscope?
Some of the craziest things I've wanted as a kid.
Most kids want the latest toy or gadget whether it be the latest video game or maybe that light up frisbee they saw at the toy store that they just had to have.
My eyes would light up too and I'd smile wide any time I saw a really cool looking toy I longed to have.
There were a few other things, however, that I wanted to have as a kid that were more than just toys. Things that might be a little unusual for a kid to want (I was about 10 or 11 when I first started wanting some of these things). Crazy me even had the nerve to ask!
There were three things that I longed to have as a kid: A typewriter, a microscope, and a weather scanner.
Yes, I know! 😄
I got two out of the three, so I guess that wasn't too bad. Guess which ones.
I've always loved writing! Very shortly after I learned to read and write, I was writing up stories. I even drew pictures along with the stories in notebooks. And then I wanted to upgrade to a type writer.
I asked one Christmas when I was eleven. You know how some parents might say, "Well, we'll see." That was the response I got.
Imagine my surprise when Christmas came and I opened up a package to discover that it was a Smith Corona brand type writer! It was the very last gift I had left to open. My family kept it hidden away from the other gifts because they understandingly knew full well that if I had opened up the gift that was the typewriter I might not want to open up the rest of my gifts!
I could not wait to get my new type writer hooked up! I ended up using it all the time and went through ink and paper like crazy! You could type with it in two ways: The old fashioned way (how many visualize using a typewriter) or by changing the method so that text would appear on a small rectangular screen embedded into the typewriter.
That was my preferred method. When you reached a specific word count, the typewriter would beep indicating it was time to hit ENTER or you would go past the margin and run out of paper. Once you hit ENTER, the typewriter would print out whatever you had written. And you could delete the text and type again before hitting print. It was a really cool typewriter through my eyes!
Another thing I wanted was a weather scanner! Hey I did mention I wanted some rather interesting gadgets as a kid! I've always been fascinated by the weather. Especially natural disasters. When there was a severe thunderstorm or blizzard warning I had to know the details! I'm still that way actually which I think is good in a way as I'm more prepared for any severe weather changes.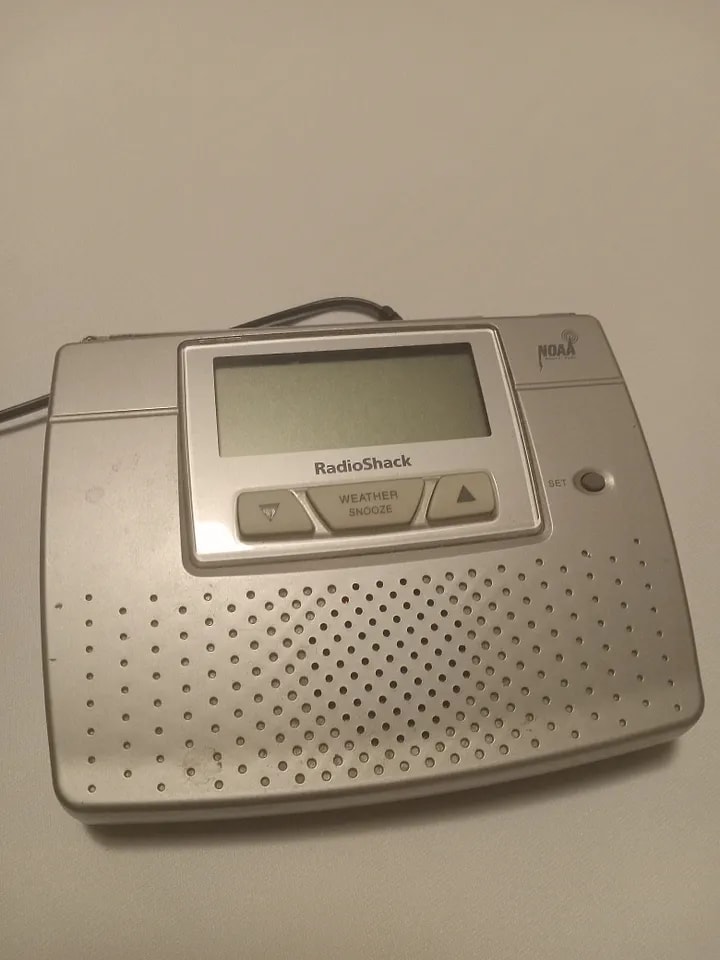 It was another gift that I honestly didn't know I would get or not. It wasn't crazy expensive. Just not the typical thing a kid asks for! However, my family knew how much I was somewhat obsessed with the weather and ended up getting me one. I think it was for my birthday.
I had my weather scanner out the moment I knew a bad storm might be coming. Like how some people crave suspense and drama, I wanted to know the full details of the potentially hazardous weather coming my way.
Now you know the last thing I wanted that I did not get. A microscope. Besides writing, I loved science! I wanted to know more about the world around me. A kid asking for a microscope that easily costs hundreds of dollars and even more is preposterous! But I did anyway! It was safe to say that I never got one.
My curiosity and love for science did not go wasted. I was given plenty of science books, documentaries on DVD, and other non expensive science related things.
About the Creator
Fascinated by pop culture and its effect on society... movies, music, books.. and pretty much anything super cool and intriguing.
Oh yeah! I'm writing my first novel - a sci-fi!
https://www.buymeacoffee.com/J.A.Rose
Reader insights
Be the first to share your insights about this piece.
Add your insights